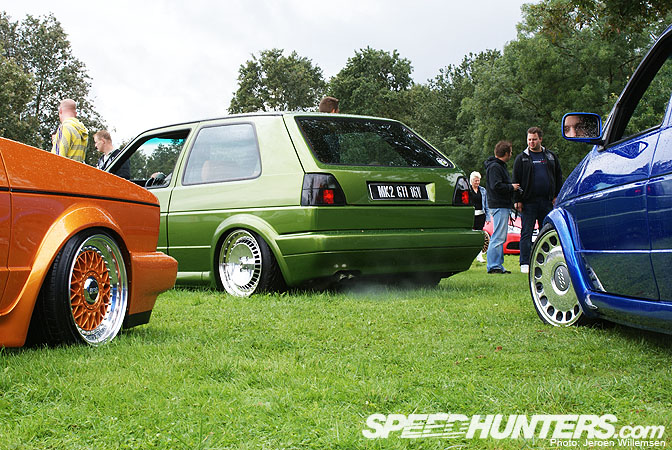 At the M.I.V.W event last month, I was invited by Oliver Verheij to attend the VW Fanatics show that he helped organize. The show was held on a field adjacent to a large lake, making it feel like the Dutch Wörthersee. It was a really nice event with a laidback feel thanks to the music in the background and the people that attended the show. Too bad the weather was against us but that is something you can't control.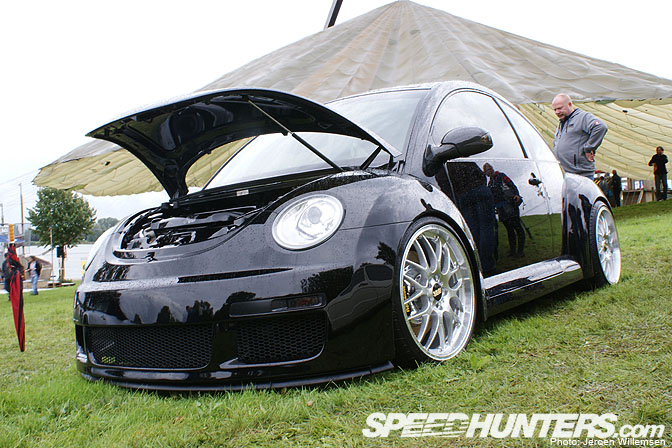 This new Beetle looked quite menacing with it's 20 inch BBS wheels and drop thanks to H&R. Behind the massive wheels are a set of AP Racing brakes.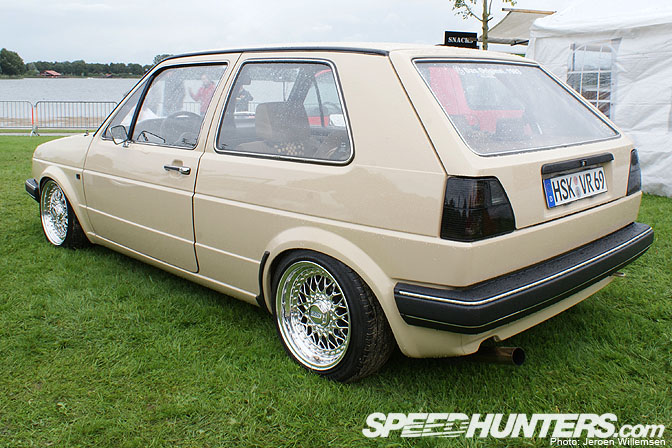 I always love these beige colors on Volkswagens. The smoked taillights and custom rear view mirrors are a nice touch.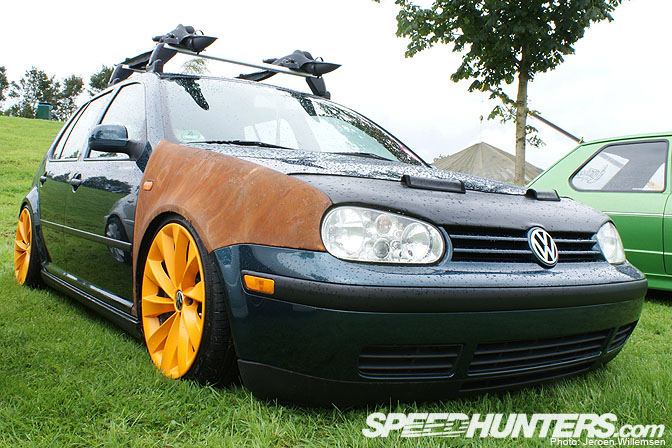 Here is a trend I see slowly dying, rusted panels on cars. I must admit I did like it on this car with its bright orange wheels.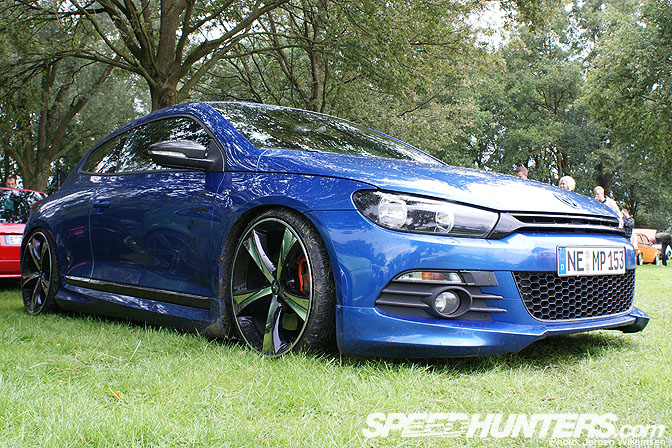 One of the few new Sciroccos I saw at the show. Behind the chrome front wheels are a set of Audi S3 brakes.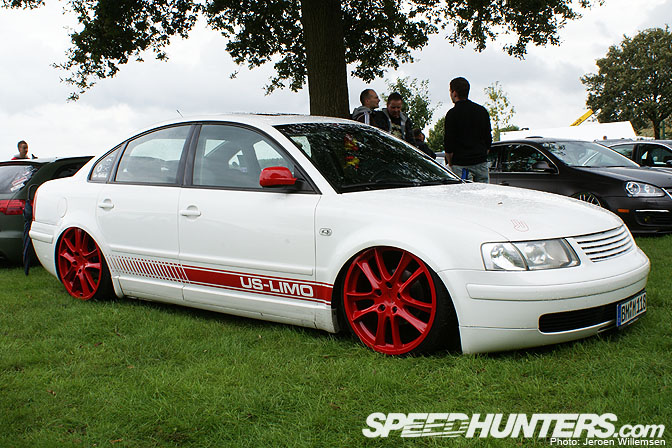 This Volkswagen Passat or 'us-limo' had a set of Porsche wheels and was dropped with the help of airbags.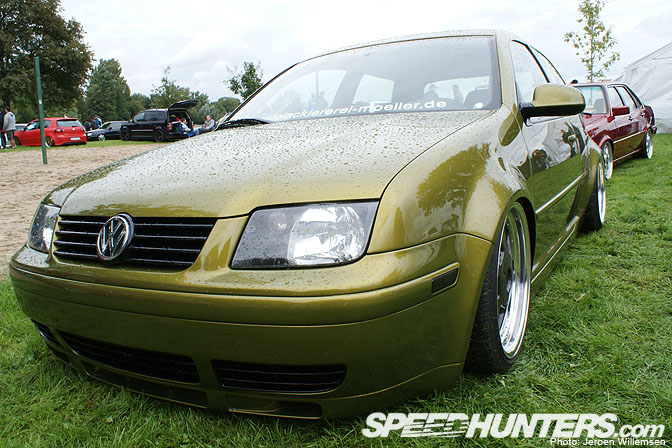 A few years in the making and never to be the same again was this MKIV Golf with a Bora front and MAE wheels.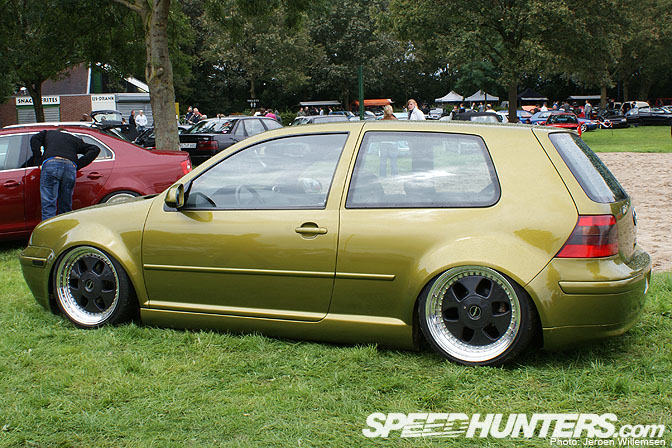 The fenders had been modified to make the wheels fit. The centers of the wheels had a carbon finish.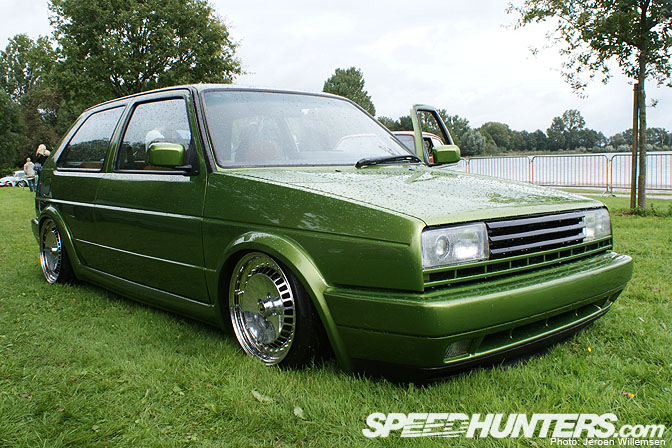 The green MKII from the opening shot had a Golf Rallye front and chrome Schmidt wheels.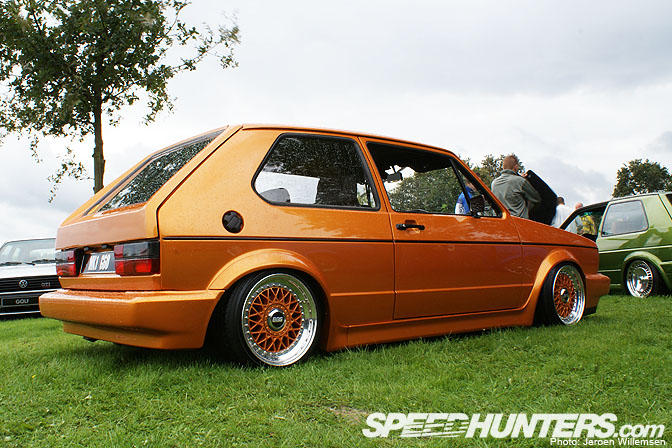 This orange MKI belonged to the same crew and was a real eye catcher despite the rain. I loved the overall finish of this car, it was spotless.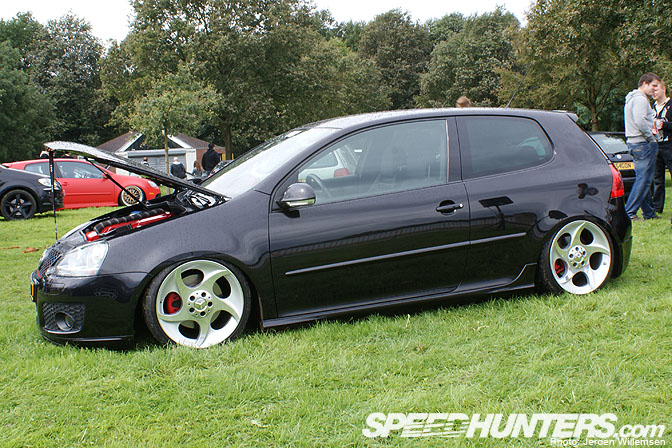 This MKV GTI looked stunning with its wheels 'borrowed' from the Mercedes Exelero.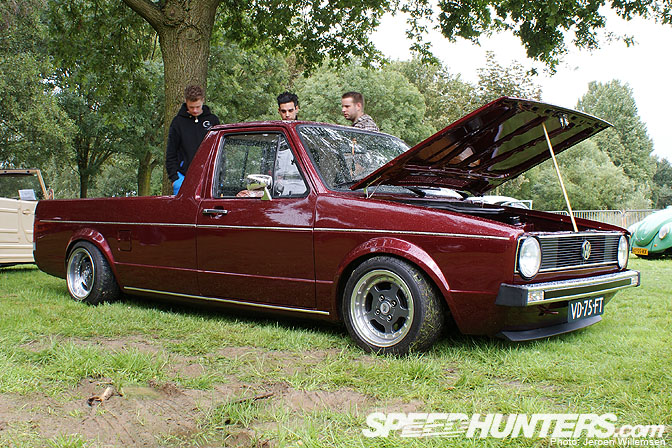 A MKI Caddy is something you don't see very much, especially not this good looking. The bed in the back was covered with wooden panels.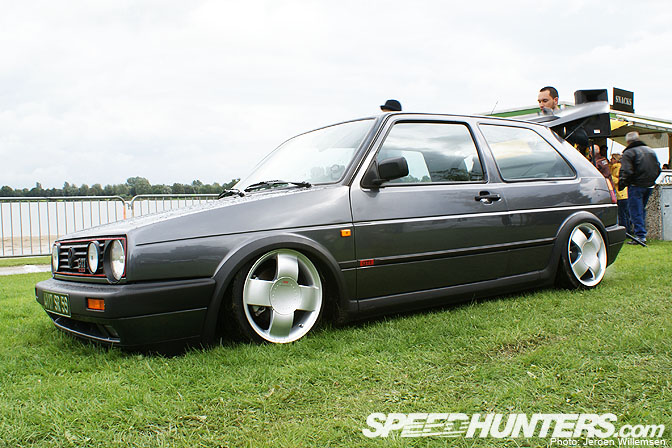 A MKII all the way from France on some Votex wheels that had been designed by F.A. Porsche.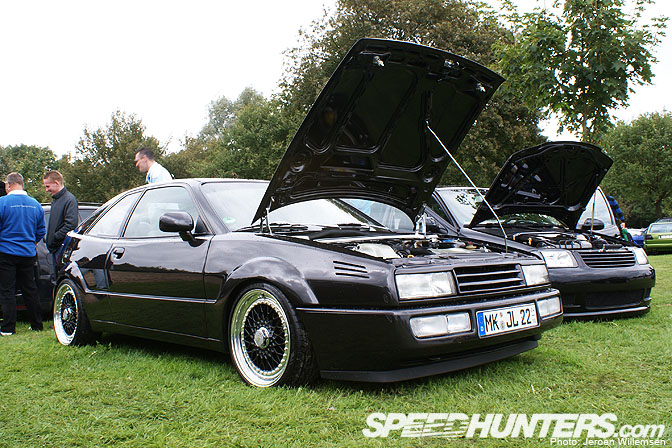 The Corrado is a car that doesn't get a lot of love. Is it because they are hard to find? I don't know but I do know I have one very cool example ready for you in a forthcoming spotlight.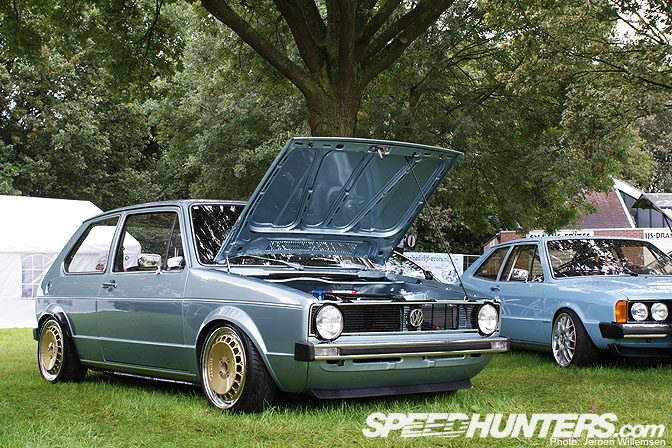 A classic MKI on golden Ronals.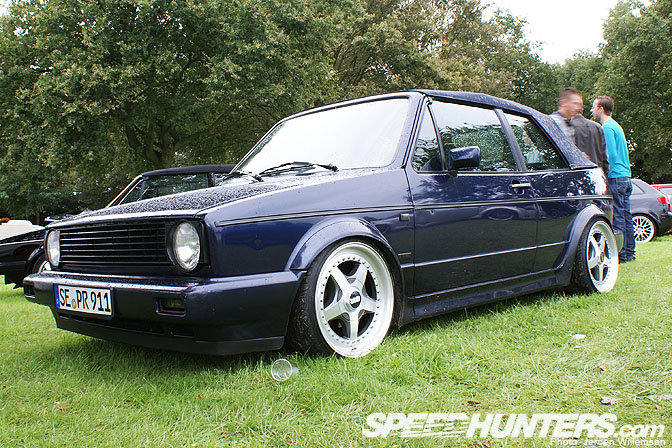 This blue convertible from Germany looked very good even in the rain with it's cover closed.
Get ready for a few spotlights on some of the cars that really stood out to me.
- Jeroen Willemsen