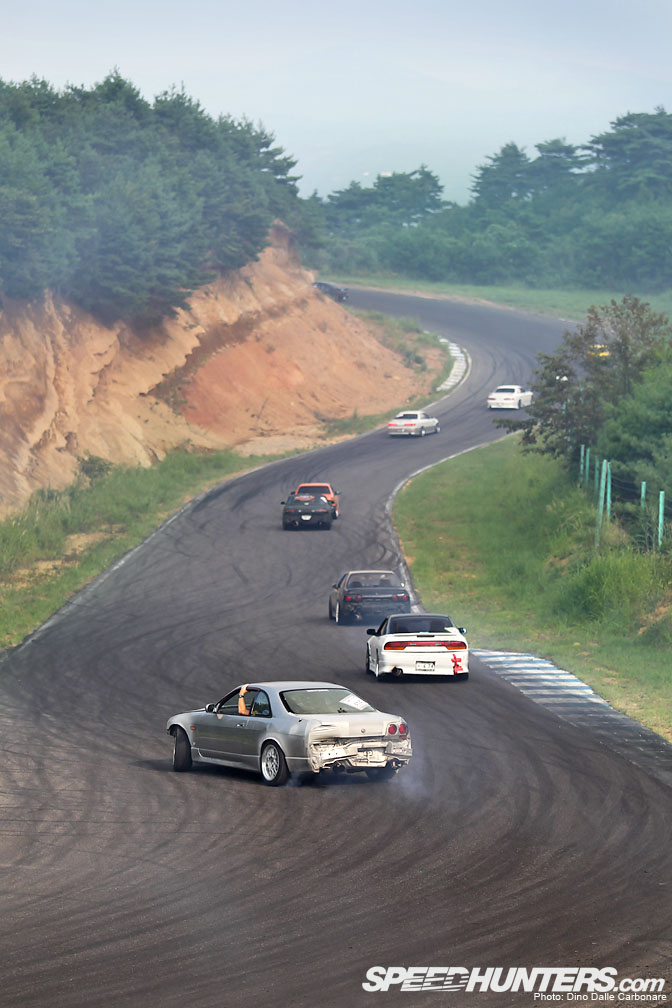 It's now time to wrap up the coverage of yet another, even if admittedly quiet, Drift Matsuri. I've put together a small collection of shots from Nishi course, the place that everyone likes to flock to on Sunday afternoon. Around 3 pm the regular course outline is closed and the Short Course opened up…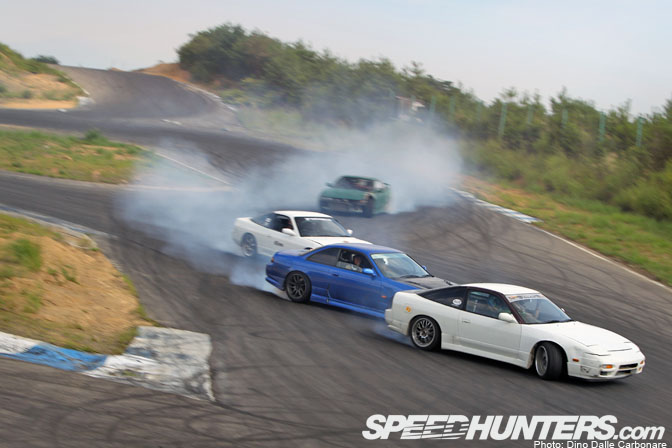 ….blocking the access to the rest of the circuit and in place diverting cars up the little hill you see in the background on the above picture. While waiting for this to happen Suenaga and Kumakubo kept practicing and at one point Koguchi joined in the fun with his blue S14 for some pretty cool triple drifts.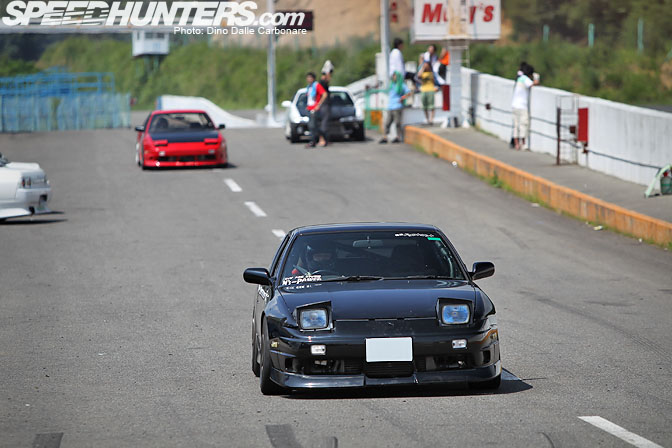 It wasn't long before more cars started to roll in.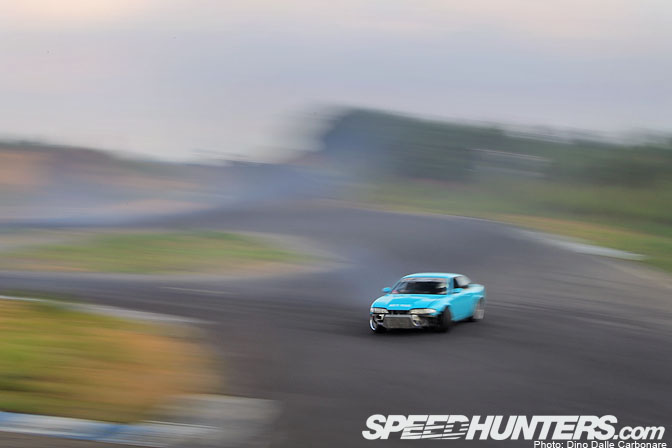 Finally I got to see more of that blue S14 from Team Gaijin smash out in action…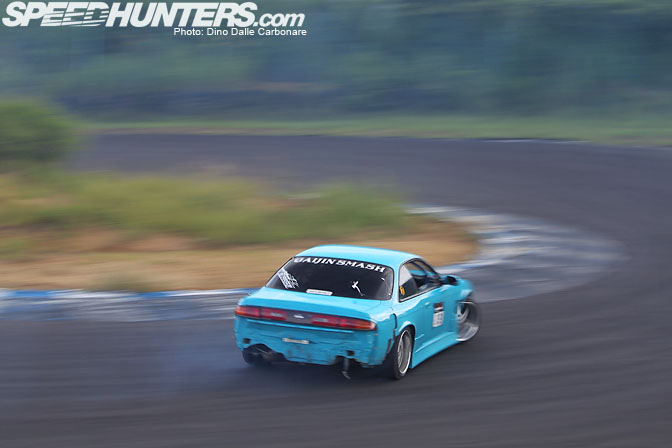 …a car we saw back in part one sitting in the pits at Nishi. This thing was fitted with some pretty wide rear tires!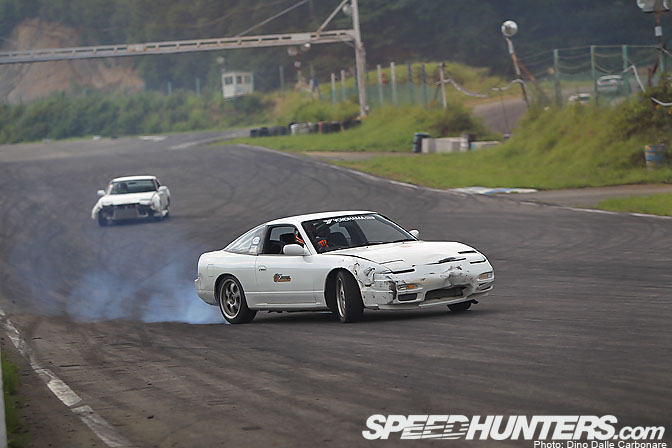 Kumakubo and Sumika were literally practicing for hours at Nishi, trying to get those all important high speed manji drifts right.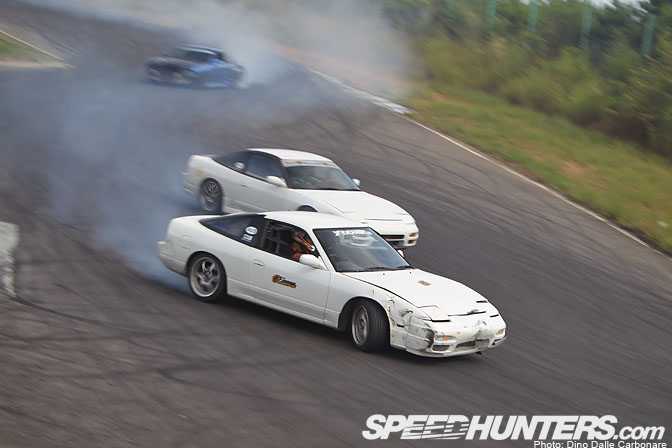 That's Koguchi in the background trying to catch up to the Team Orange guys.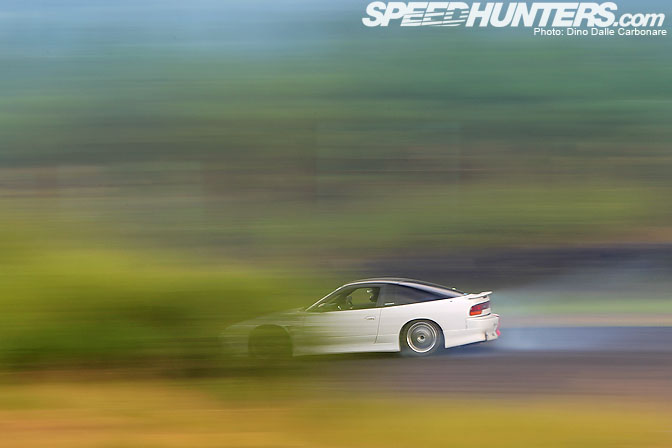 The disappearing car!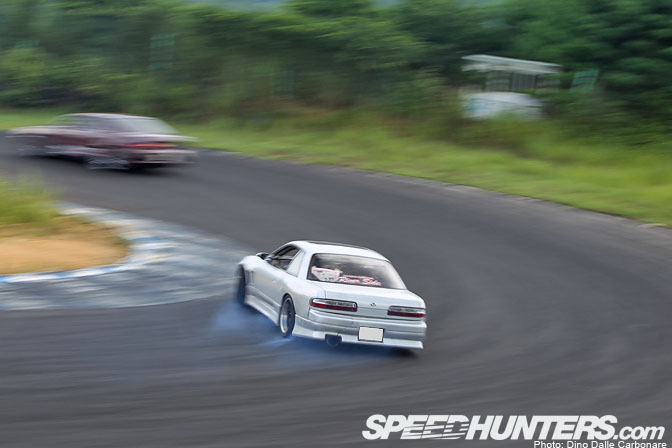 As soon as the Short Course opened the traffic really intensified at Nishi with all the gaijins returning to where they had disputed the second round of the G1GP only days earlier. This is Chris Pickering on board his new S13. This is one special ride, the last car that D1 driver Kuroi had a chance to work on before tragically passing away. Chris picked it up from Kuroi's best friend and was extremely satisfied with the smooth power and the crazy angles he could get thanks to the special Kuroi set-up.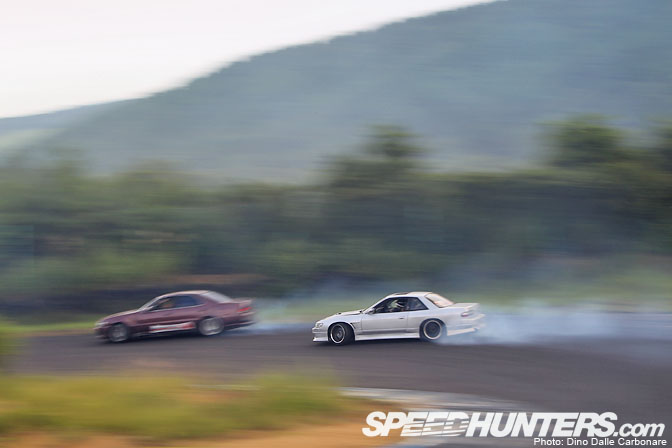 Here he is chasing Andrew Sunderland in his JZX90, a car that we saw plenty of in the last Matsuri.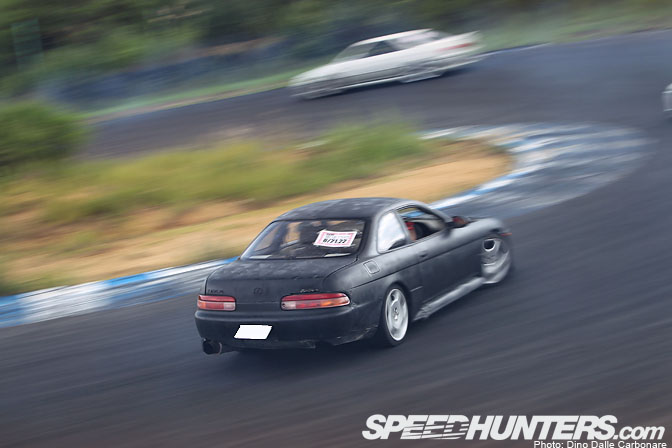 Nothing wrong with a bit of ghetto matte black!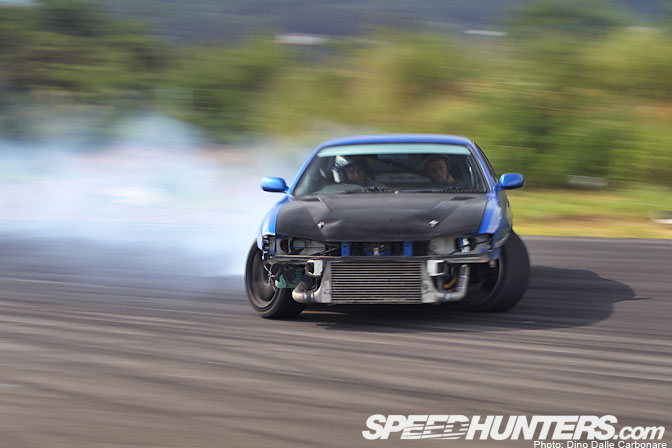 Koguchi in one of this crazy 80+ mph entries!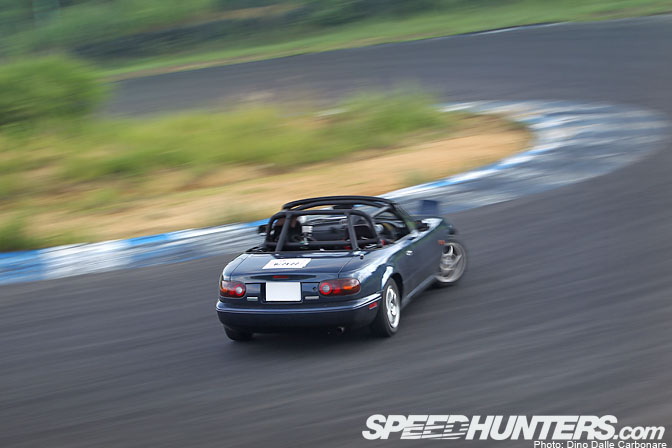 Not a popular car in the drift circuit but easily getting the tail out.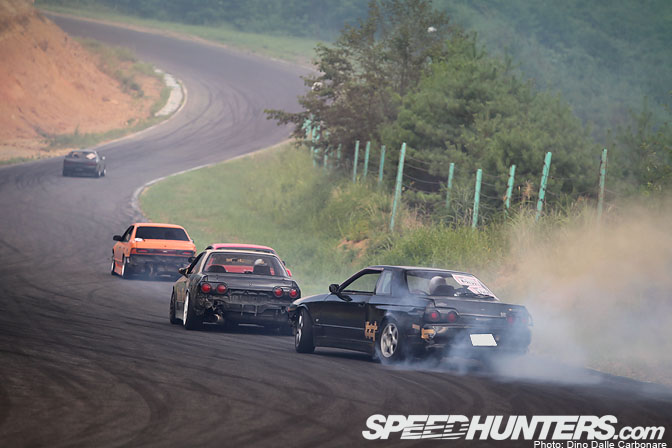 That completes the coverage of yet another Drift Matsuri. It will be 9 weeks before the final one of the year rolls around and that is already said to be the biggest yet, with an even larger gaijin presence. Not only, a lot of the pro drivers that will be at Ebisu for the Drift Summit Kumakubo is organizing will be sticking around for the Matsuri so things are bound to get pretty interesting. 9 weeks isn't so long right!
2010 Summer Drift Matsuri PT.1
2010 Summer Drift Matsuri PT.2
2010 Summer Drift Matsuri PT.3
2010 Summer Drift Matsuri Video by Remi Schouten
-Dino Dalle Carbonare