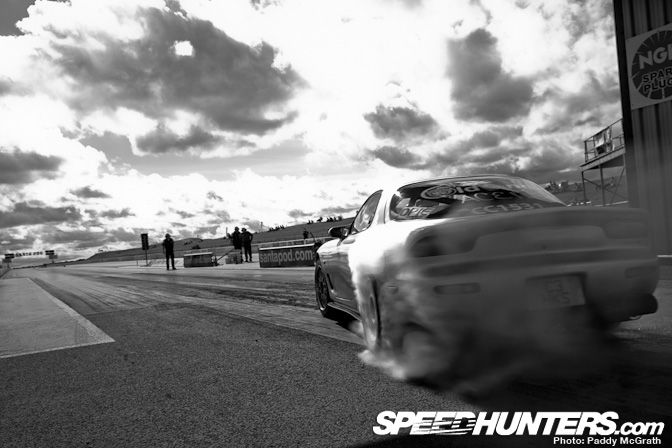 For part two of our Rotorstock coverage I'm going to take a look at the on-strip action. The day consisted of open RWYB sessions along with a round of the 2010 HKS Drag Series and the new HKS Drag Academy. Most of the sessions were flooded with non-Rotary powered cars but the few that did run were always interesting to watch. The above FD is just a split second away from showering me with hot slick tires.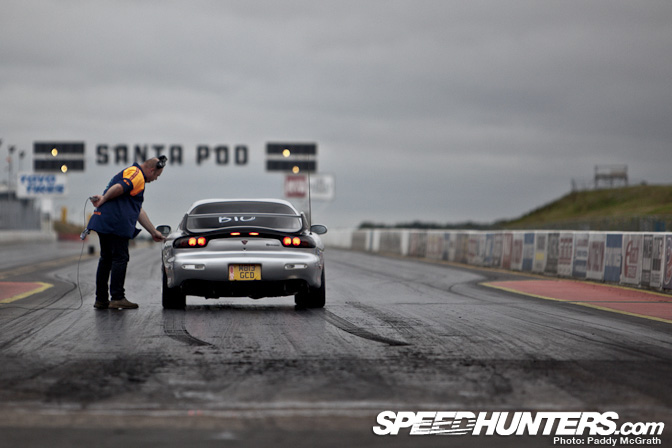 For a level, straight piece of tar, Santa Pod has a great atmosphere and sense of presence around it.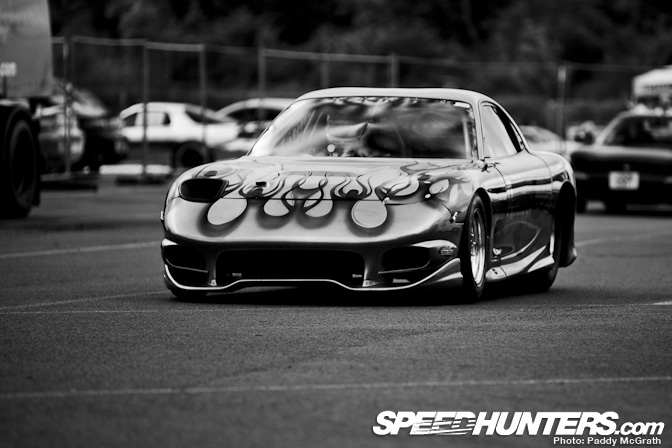 This 13B powered FD was part of the HKS Drag Series, driven by Chris Impey.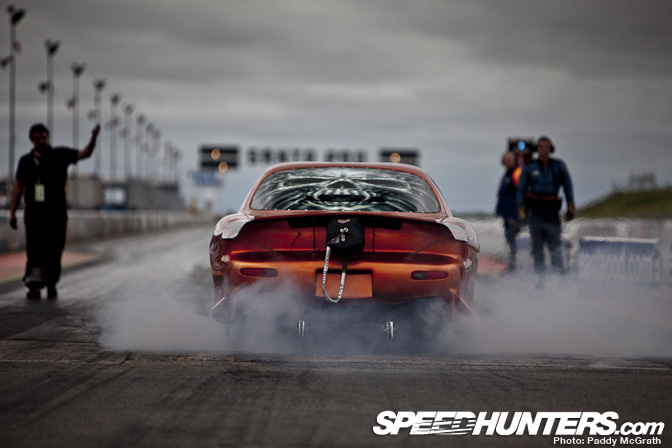 Shortly after this burnout commenced, most of Bedfordshire was under a thick layer of tire smoke.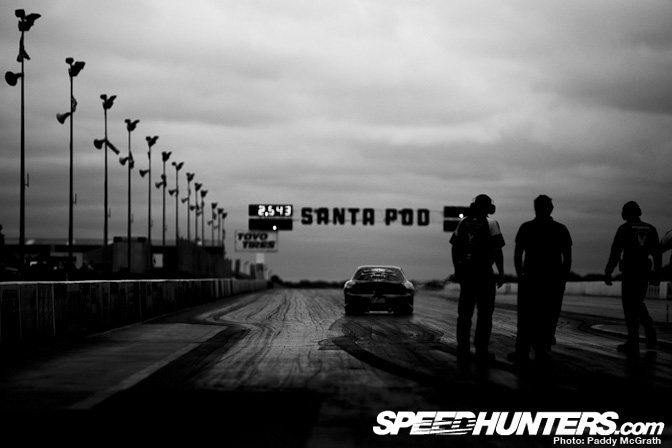 Ignore the reaction time as this was his first pass of the day in practice.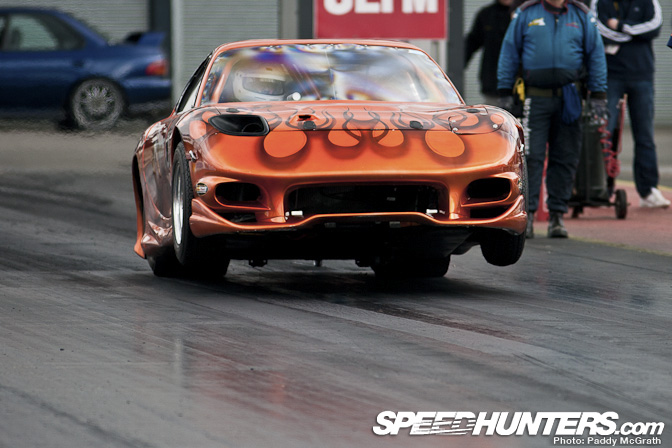 He would spend the rest of the day popping wheelies whilst completing some very fast runs against a strong head wind. The car has made 8 second passes in the past just to give you an idea of it's potential.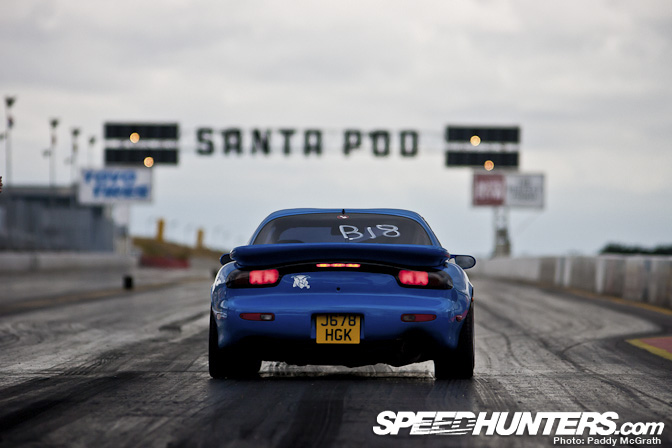 I wasn't sure if I'd quite get the appeal of drag racing but putting the camera down and just watch, I was able to take in the atmosphere around each launch. Those few moments of waiting for the lights to count down, the rise of revs and dropping the clutch at just the right moment was a fascinating series of events to watch.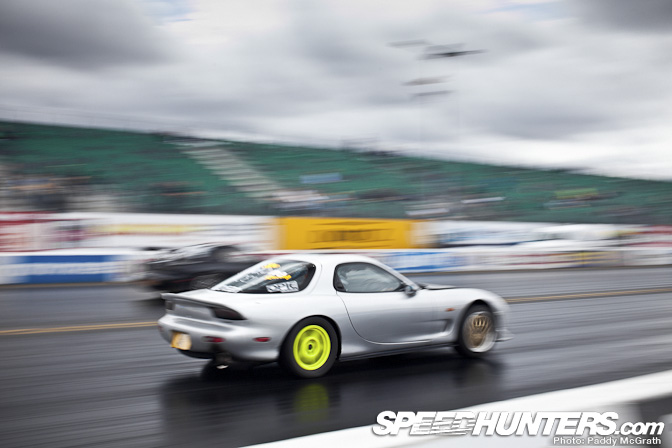 At traditional circuits you have the option of switching corners to get some variety in the action shots but with drag racing you really need to use youe imagination to get some variety.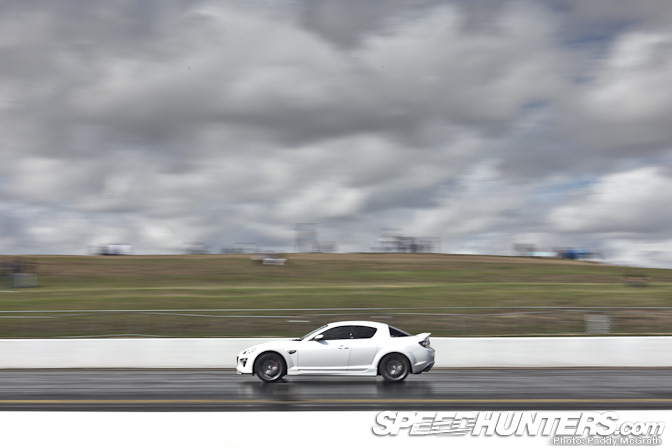 Heading down the strip, it's much more apparent how fast the cars are travelling as they reach the finish line.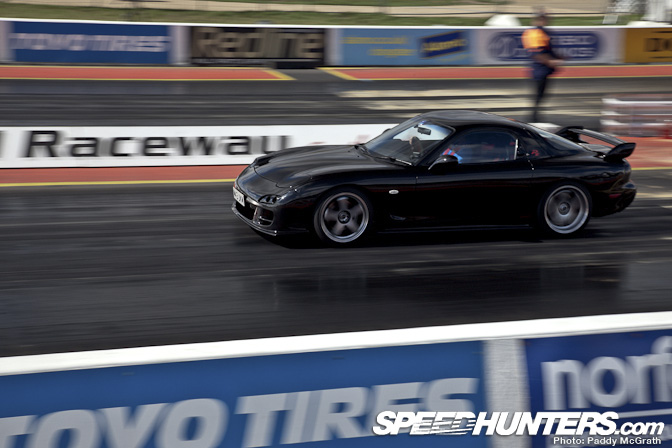 The startline has it's advantages too. Check out how fast the rears are spinning compared to the fronts as the car searches for grip on the launch.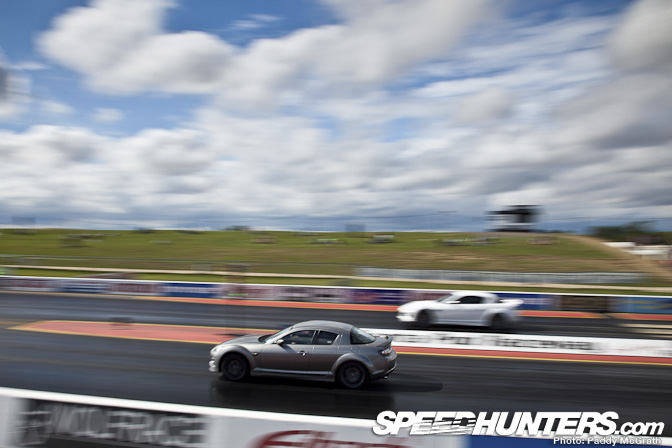 It was enjoyable to watch two mates come around again and again to do battle with each other over the quarter mile.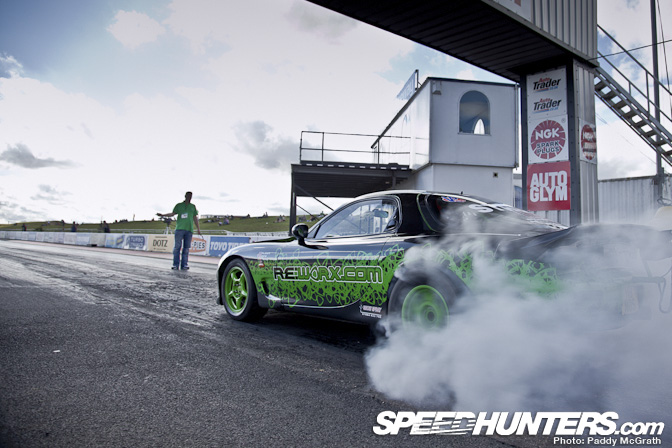 James Willday's street class FD warms up for another trip up the strip.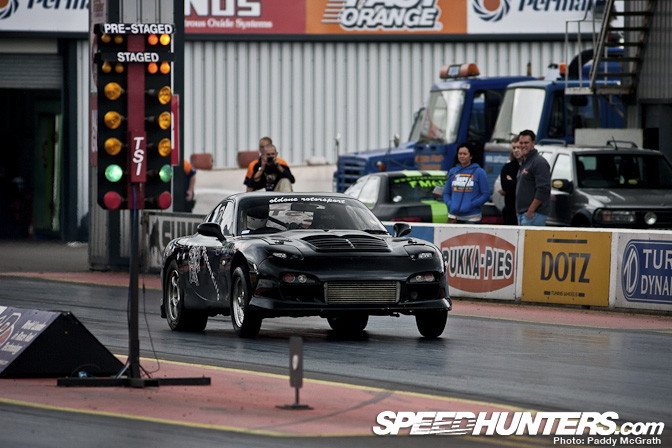 Mark Salem's RX7 struggles to keep the front wheels on the ground for this launch.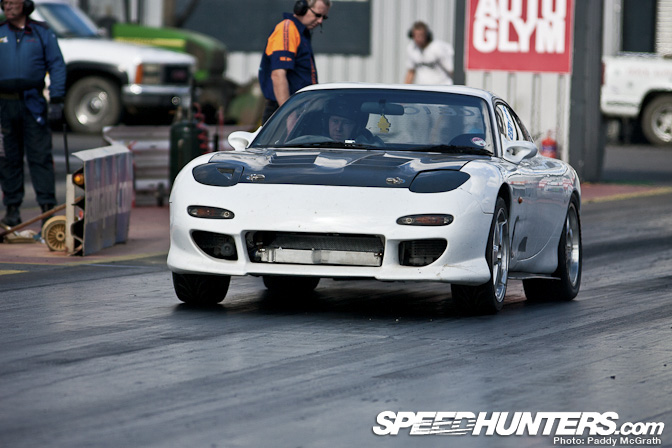 One aspect of drag racing I really enjoyed was the finite nature of the event. You're either quick or you're not.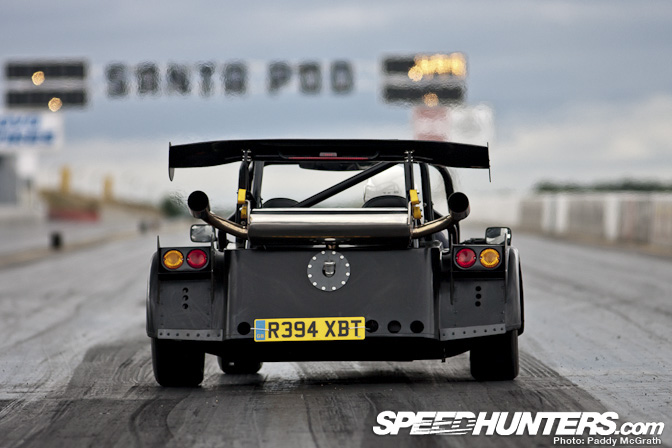 The Rotary Tiger launches hard off the line.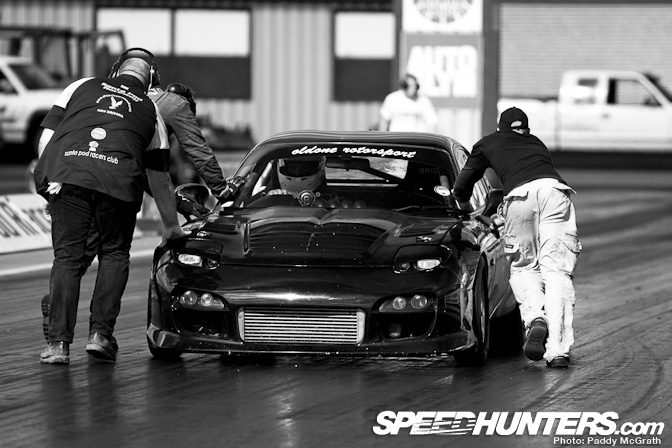 Sometimes a launch is abandoned for whatever reason. I can imagine those rather solid concrete walls on either side can get seem a lot closer during these moments.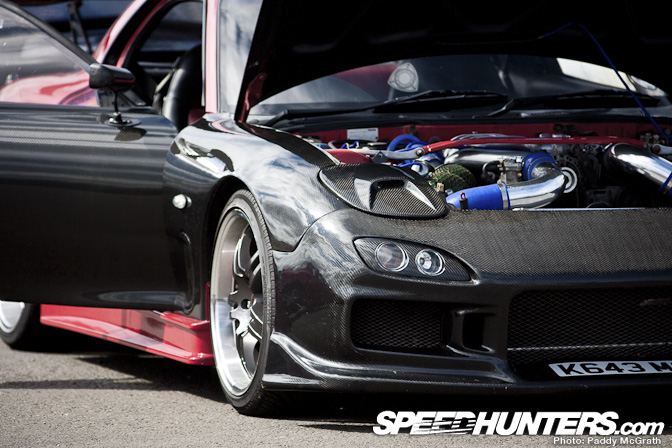 All in all, Rotorstock VII was an enjoyable event although a little bit on the small side. There was a lot more to the event outside the realms of rotary but for now we'll have to leave those who attend the Church of Rotor have their moment !
Paddy