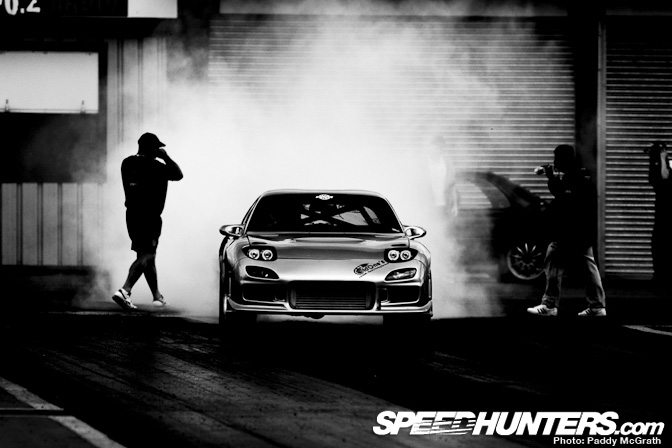 2010 was the seventh annual gathering of all things rotary at Santa Pod Raceway. It was not only my first ever trip to the Bedfordshire drag strip but my first trip to any drag strip.I'm not very well educated in the Church of Rotor so I considered this trip one of enlightenment.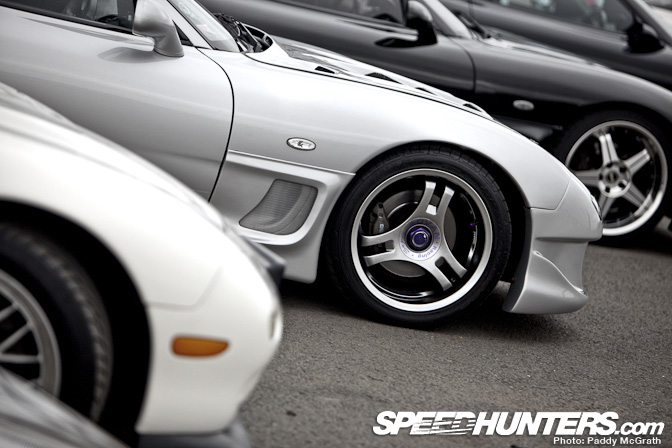 Coming from the Ford Fair, any car show was going to feel small. The small turnout however did reveal some gems.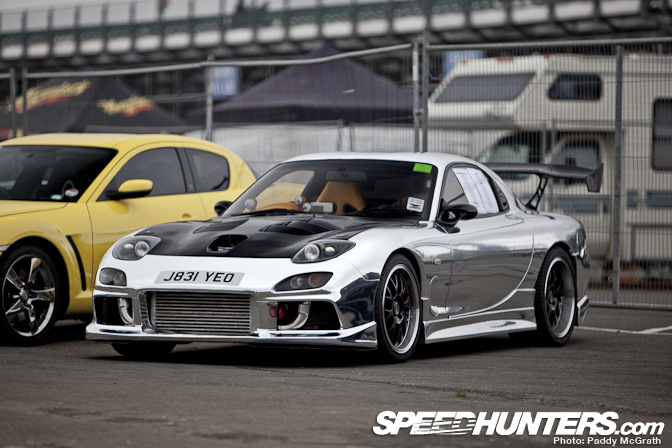 This chrome wrapped FD was certainly eye catching.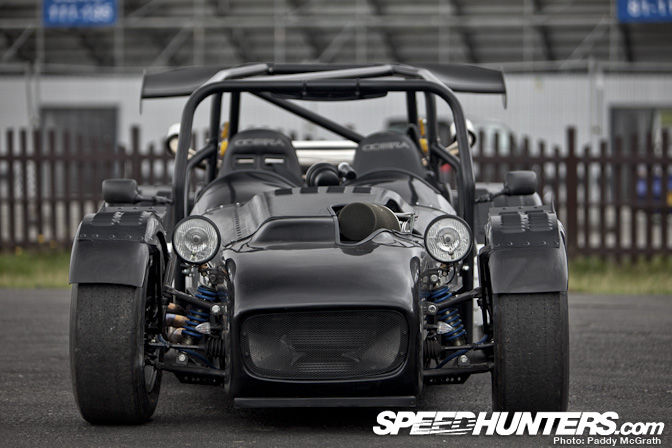 This Tiger sportscar was running a 13B, expect a spotlight later in the week.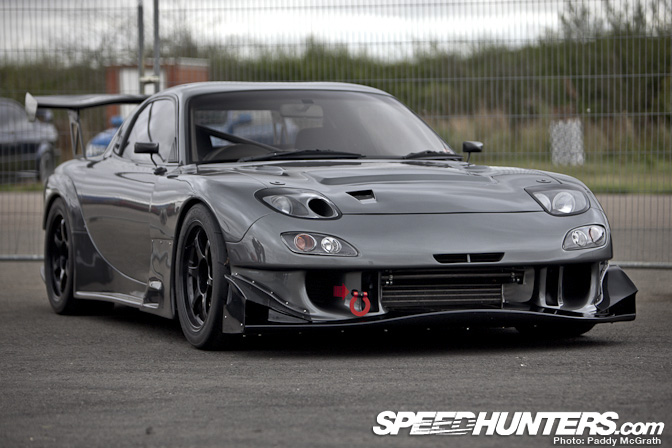 I also grabbed a spotlight on this beautiful FD wearing SSR wheels and with lots of carbon fibre details.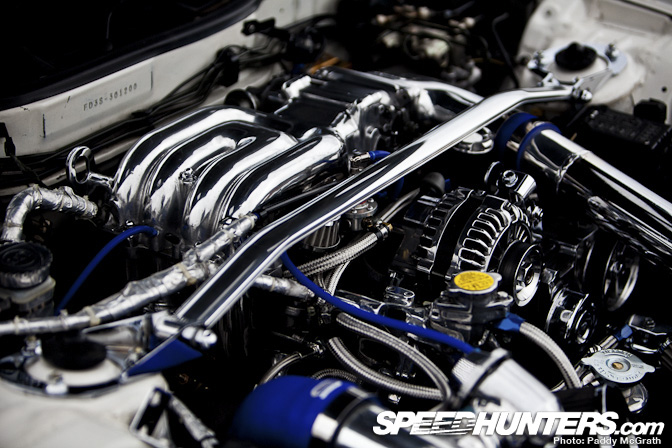 I'm always skeptical of highly polished engine bays …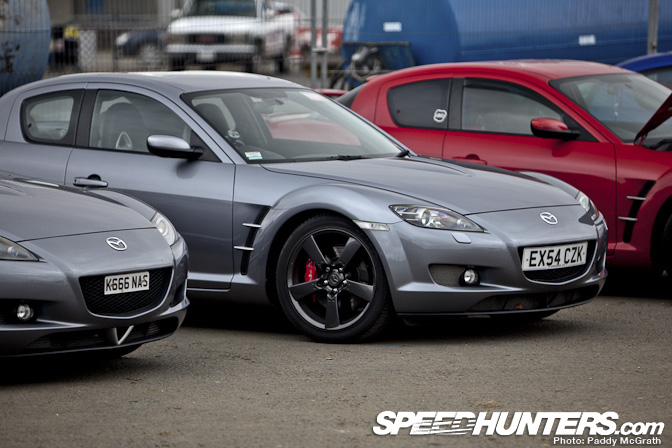 There was a fair representation of the RX8 although most were quite reserved in their modifications.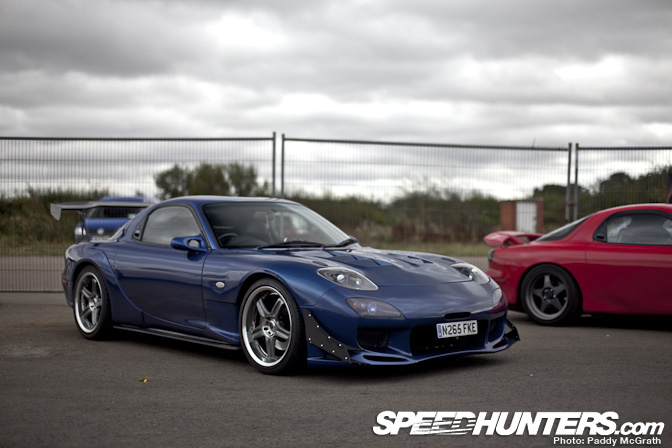 Crouching Mazda, Hidden VW.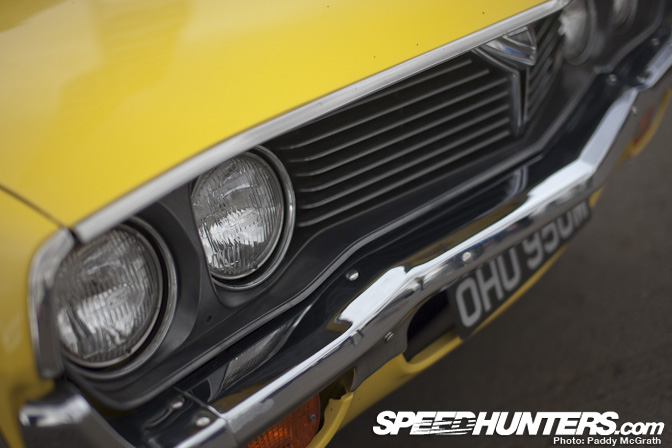 We'll be taking a closer look at this mint RX4 later in the week.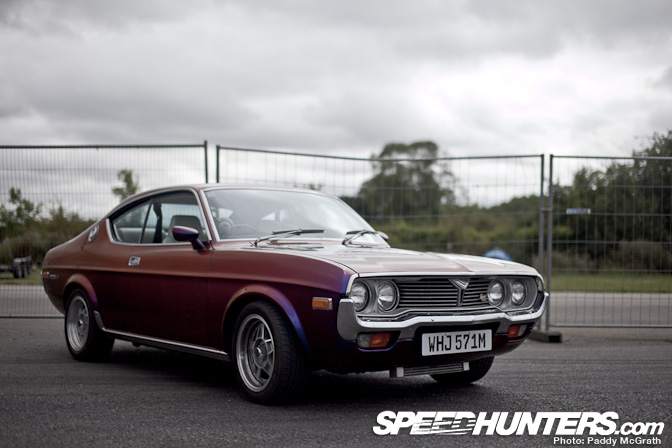 It's been quite a while since I've seen a car with flip paint but I have to concede thay it looked pretty good on this RX4.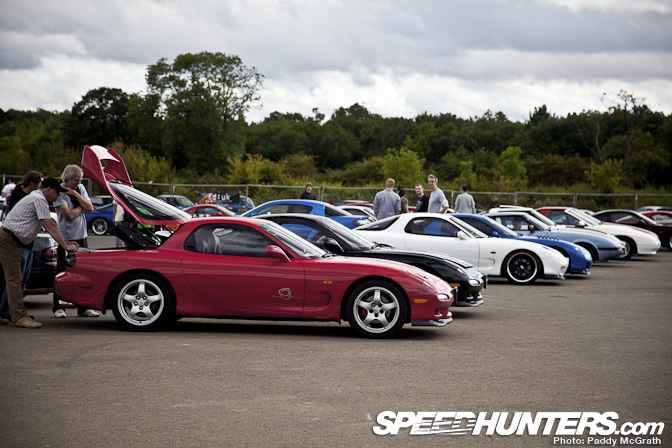 The cars on show range from lightly fettled to full on competition cars.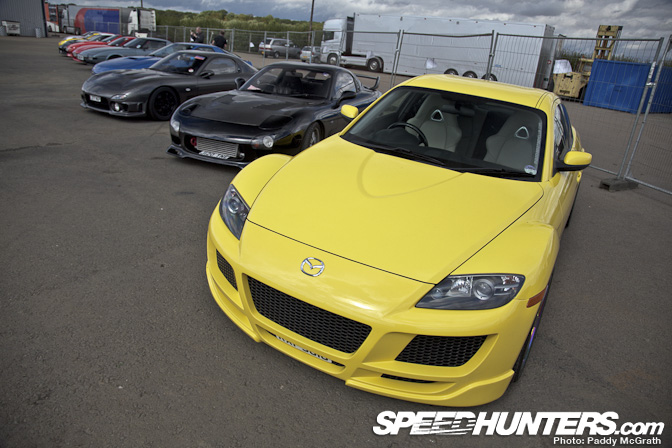 I know I'm stupid and all, but I never noticed the rotor shaped styling cues before on the RX8. The bonnet indent and the holes in the headrests are just two I spotted.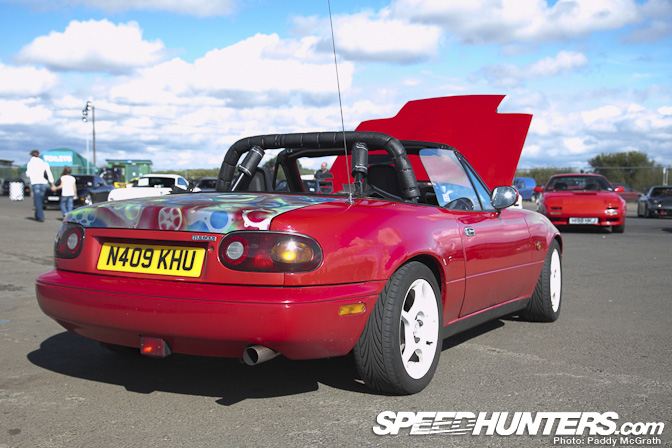 This MX5 was left with it's hood up for a reason …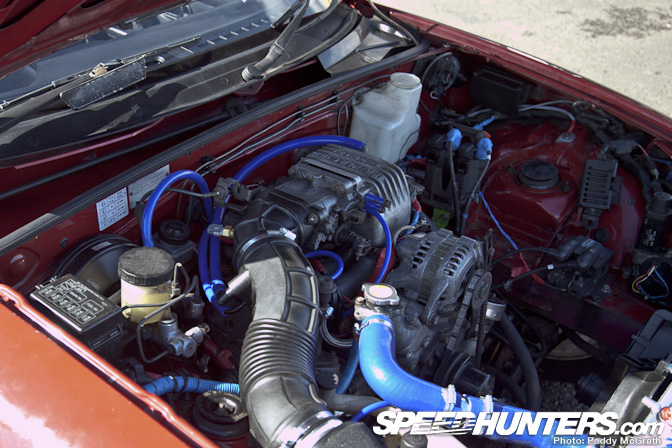 … to show passers by it's 13B conversion.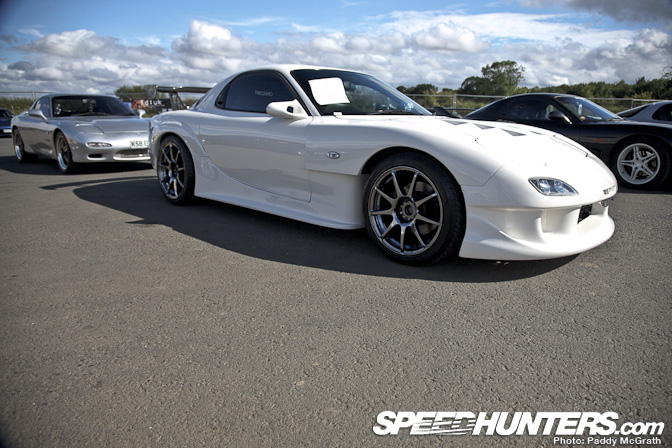 This white FD was a late arrival. I love the WedSports wheels but do think it could do with some further lowering. Although in the owner's defence, the roads into Santa Pod aren't exactly smooth.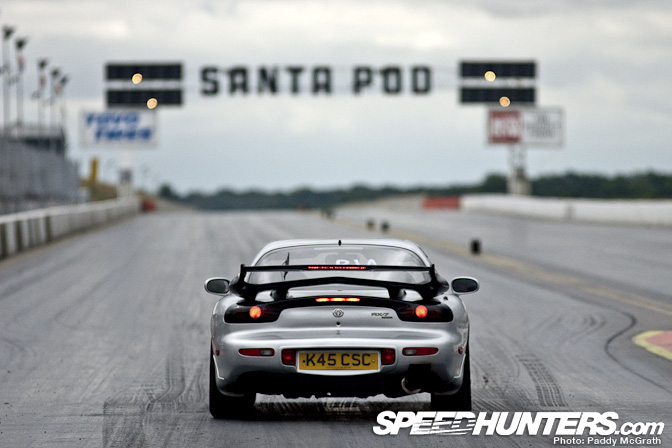 For the second post I'm going to take you the drag strip whilst I make an ass of myself trying to photograph cars going very, very quickly.
Paddy