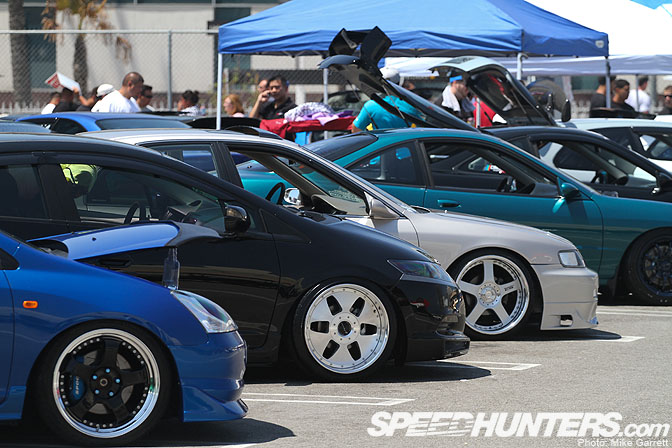 Now back to more of California's finest as I continue my coverage of Saturday's Nisei Showoff from Little Tokyo in Downtown LA.
All styles of cars could be found at Nisei but as the opening shot shows, it's still the Honda that is on top here.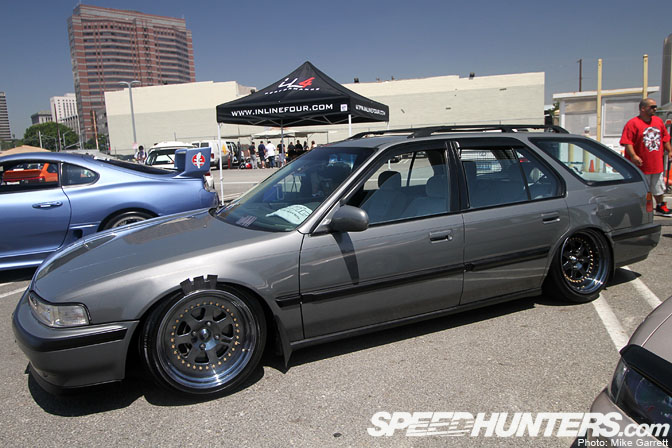 Of all the Hondas that came out, this CB chassis Accord Wagon another one of me personal favorites of the day.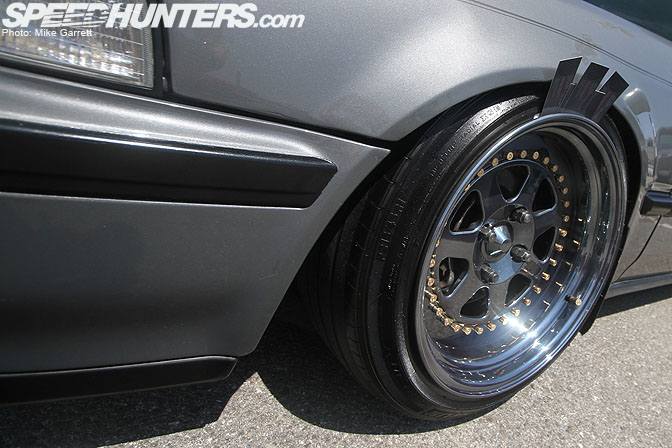 Check the custom-widened and finished Mugen M7's. It's pretty brilliant really, take one of the coolest Honda-specific wheel designs ever and widen the hell out of it.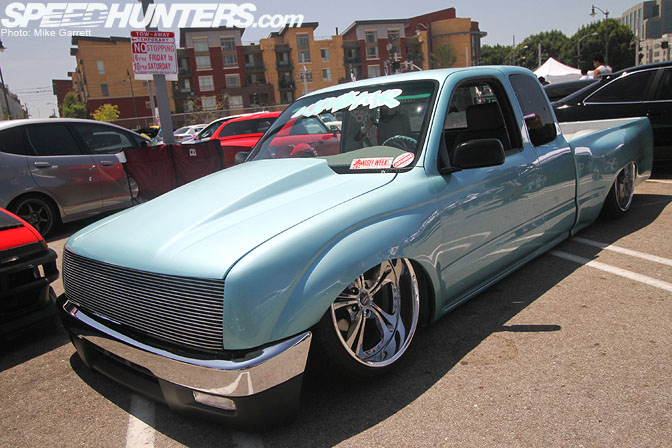 Check out Team Supastar's Tacoma laying frame and bringing back the mini truck thing on a whole new level.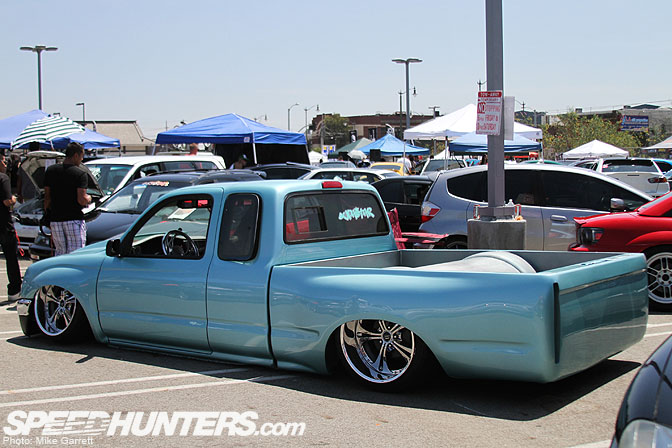 I'm really digging the VIP elements thrown in here – namely the gigantic wheels.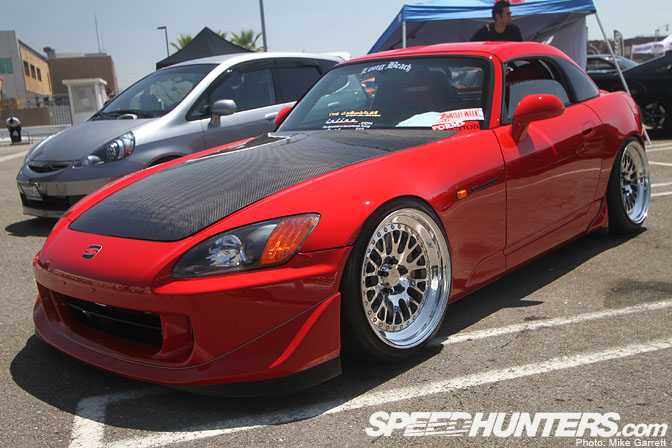 Mugen hard-topped AP1 S2000 looking pretty fresh on CCW's.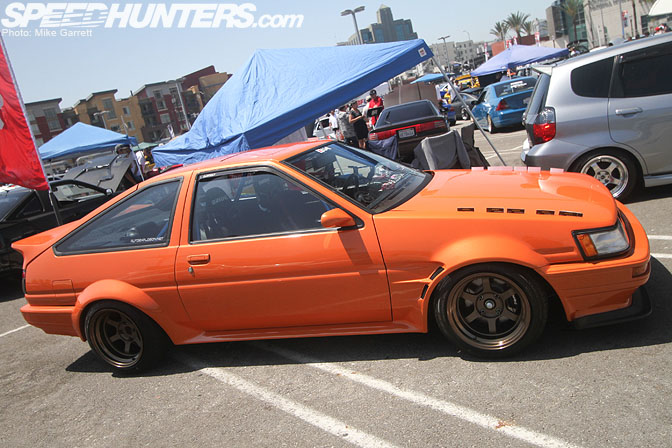 Immaculate AE86 Levin with a set of TE37V's straight out of JDM land.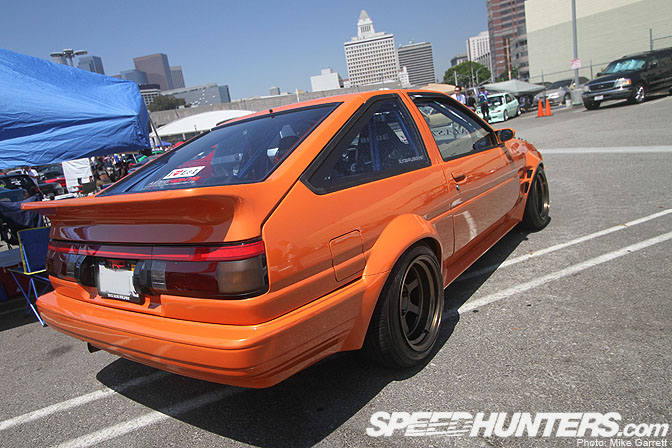 And if that wasn't enough, it was packing F20C power under the bonnet. If I owned a car this nice I'd be scared as hell to drive it hard…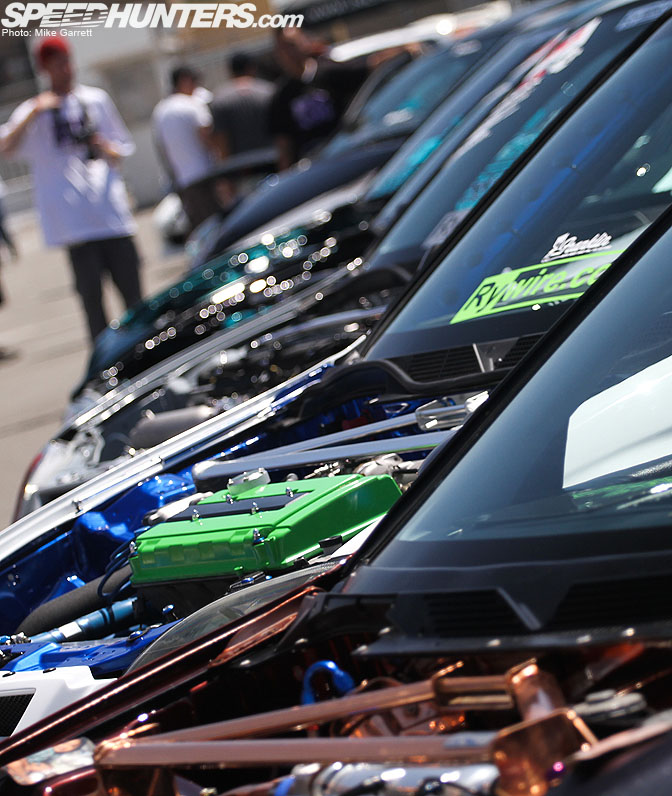 Bays on parade. Leave your hoods at the door.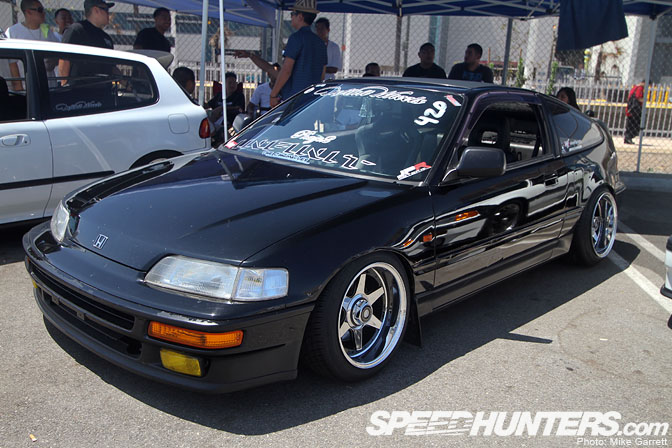 A few years ago it was just the Toyota and Datsun guys that were doing the negative offset old school wheel thing. Now the Honda folks are right there too.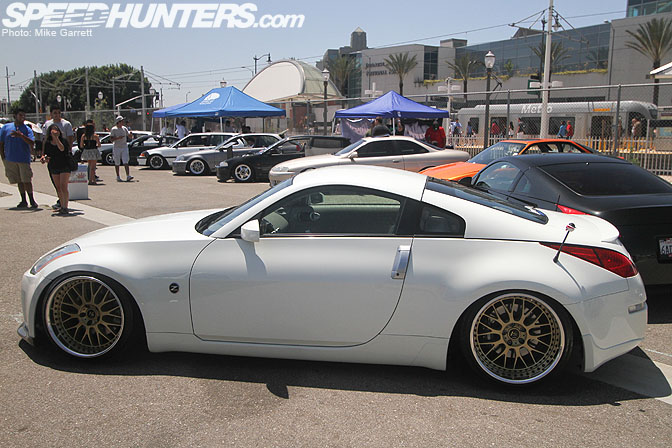 Another stanced out Z33 on gold VS-XX's.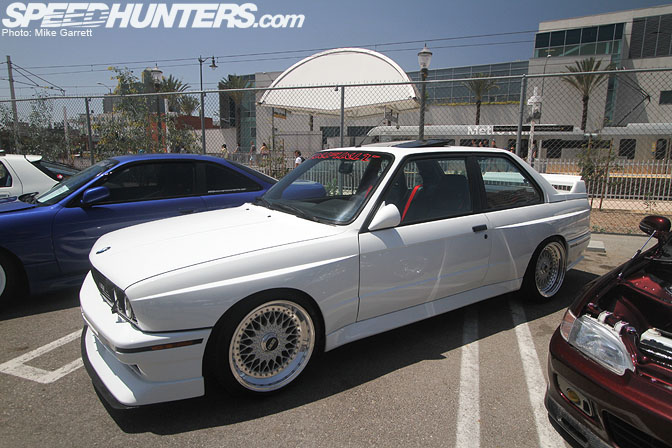 The term "timeless" might be a bit cliche, but really how else how can you describe cars like this E30 M3 on mint BBS RS's?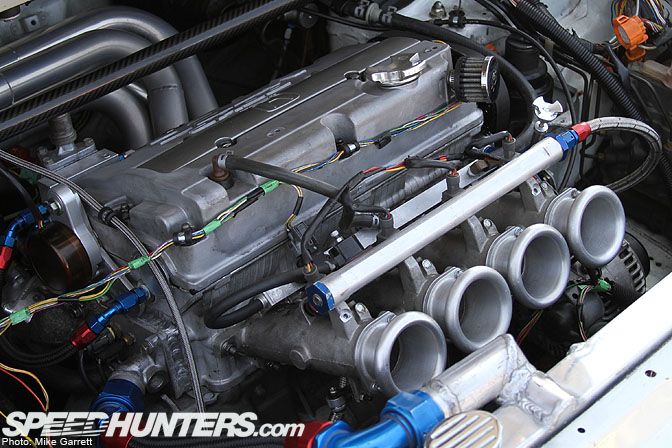 Anyone care to take a guess and which engine bay this ITB-fed H22A is sitting in?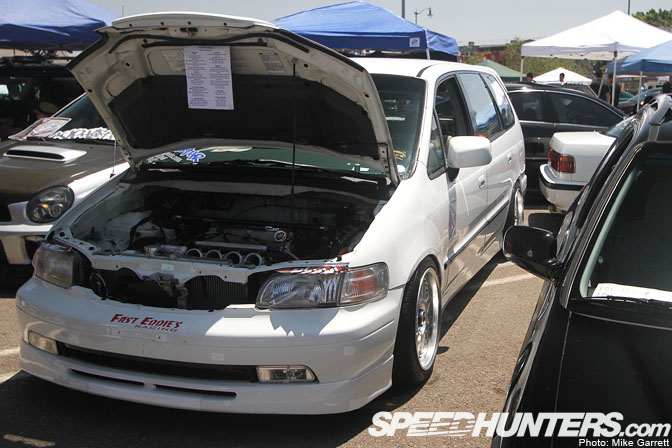 Try a first generation Honda Odyssey minivan. Insane.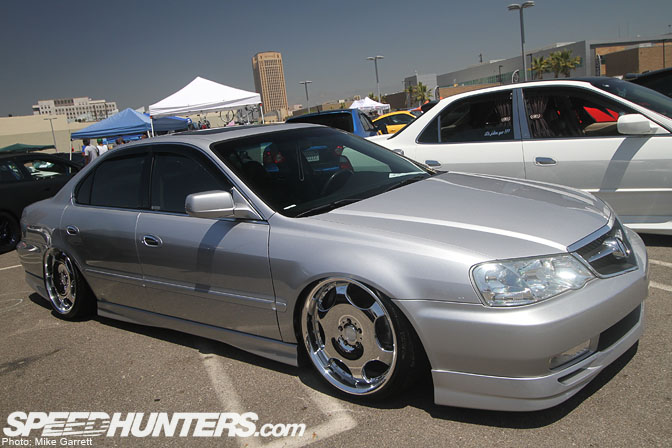 Nice job with the Honda VIP style on this Acura TL, known as the Honda Inspire in Japan.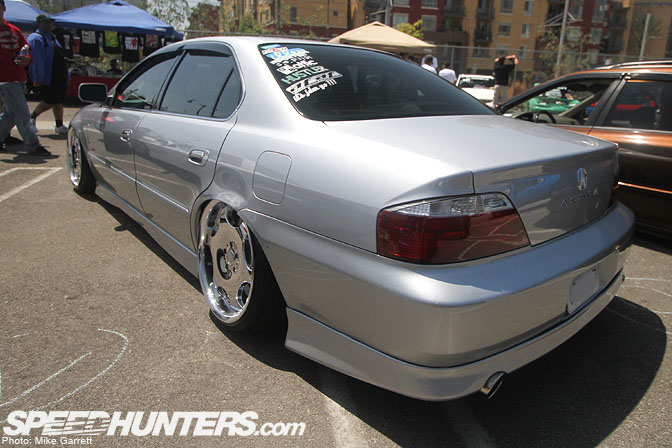 Anyone else see a little JZX100 Chaser in these lines?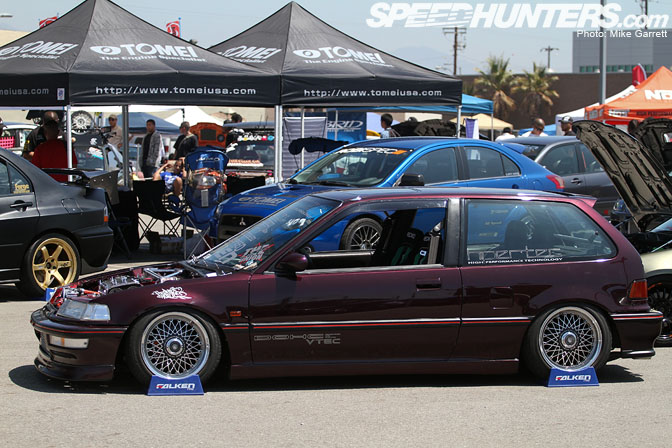 Hondas like this EF Civic have got to be spiritual successor of the Cal Look VW. I'll have to elaborate on this further sometime in the future…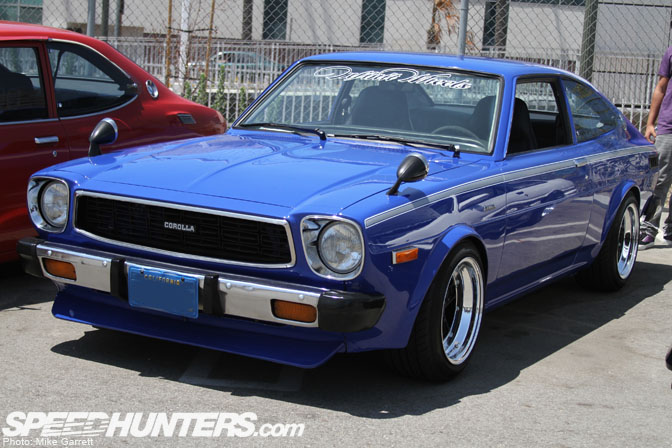 Nice to see some love for this generation of Corolla. Can't helped but get pumped for JCCS next month after seeing this.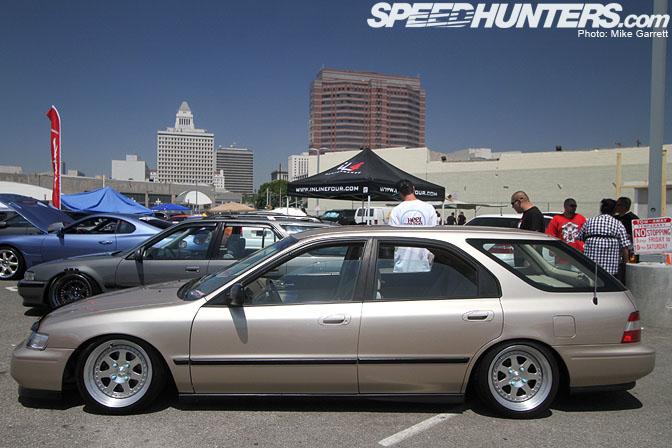 Another Accord Wagon on M7's, this one a CE1 model.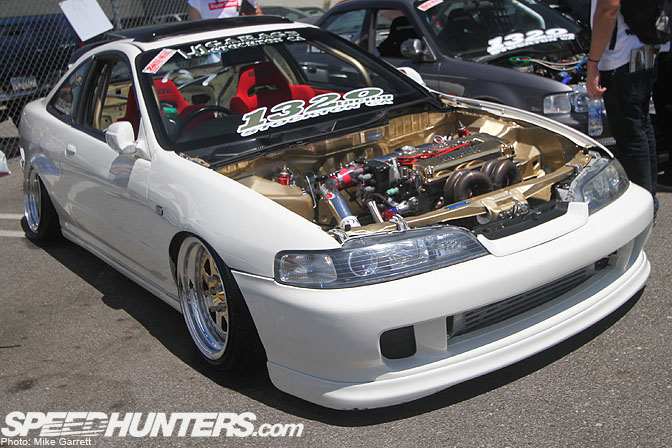 This slammed and shaved DC2 Integra is representing the Central Valley city of Stockton. I don't think a Honda can be more "built" than this.
Well, that will do it for part two from Nisei. I'll continue this tomorrow.
-Mike Garrett