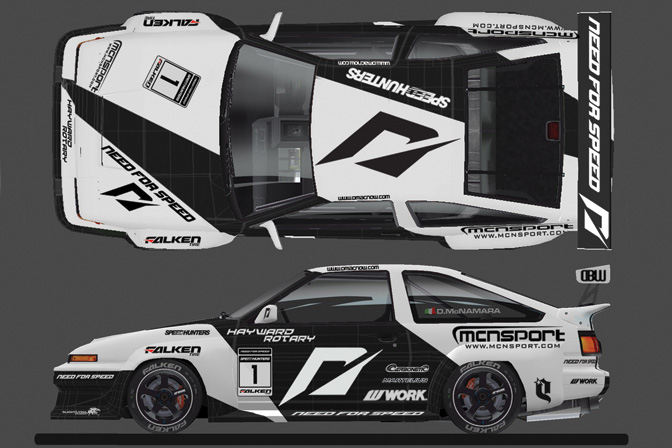 It is my absolute pleasure to be able to announce the Team Need for Speed D-Mac 86. This car has consumed my life for the past couple of months and i'm delighted to be finally able to share it with all you Speedhunters on AE86 day. This will be the worlds wildest AE86 and will be and will not only aim to uphold our excellent drift record but also double as a grip machine, but how did all this get started ?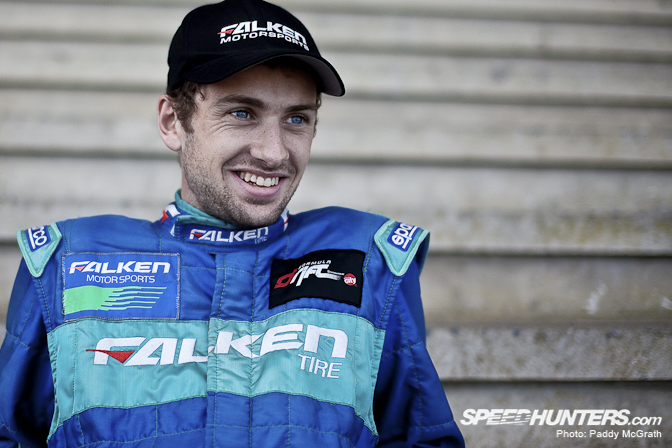 Well most of you will know me from wearing the Blue and Teal of Falken Tire…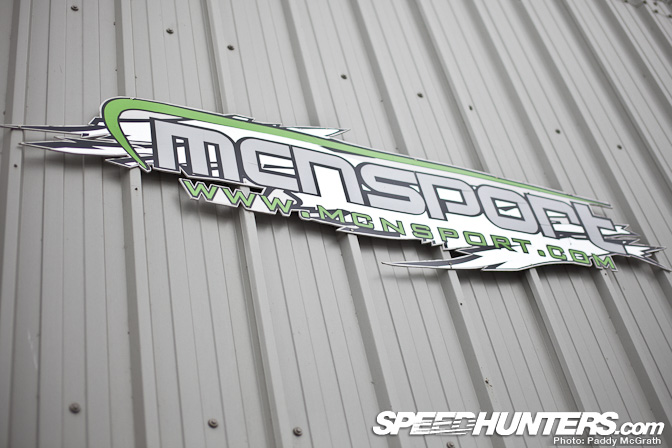 But it's at MCNSPORT.com HQ where i spend my days catering to the needs of AE86 owners all over the world. It was this devotion to the AE86 and my fondness for video games that led the team from Need for Speed to contact us about this project.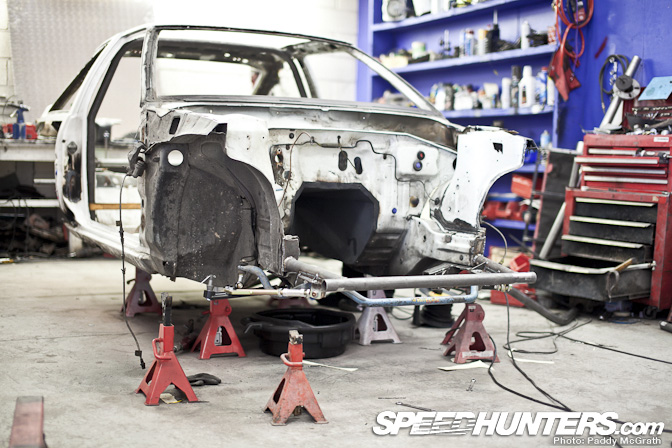 So here it is sitting on the workshop floor. So why will it be the worlds wildest AE86 I hear you ask? How about a 500bhp+ 13B rotary powerplant and an estimated weight of 800kg or 1760lbs, a rear mounted radiator, custom seven feet wide aero, 17×10 Work Meisters with -45 offset wrapped in 275/35/17 Falken Tires. Have I got your attention yet??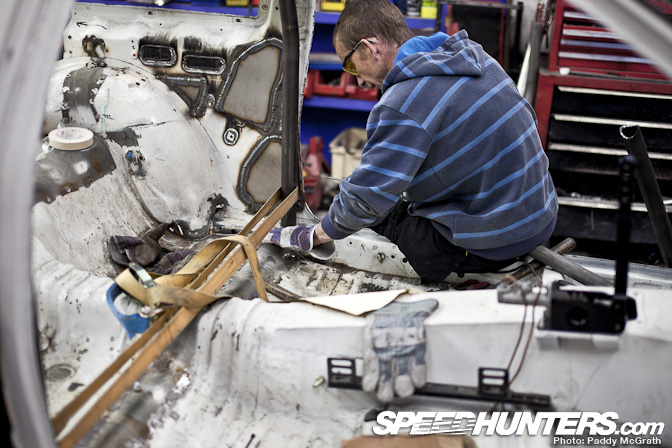 The amount of custom fabrication gone into this project is unlike anything we've done before. Originally the plan was to modify one of our shop cars. Our 'RE86' was to be slightly modified to increase competitiveness and was to enter the Wembley round of the JDM Allstars championship. But after an accident with the car at a Prodrift event in Ireland I decided it was now or never if I was going to build my dream AE86.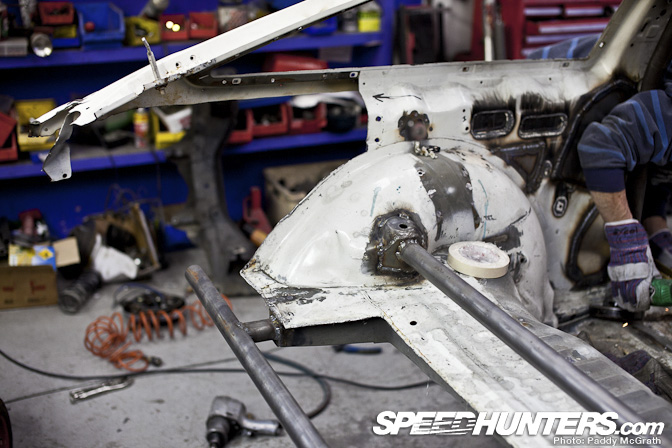 Here you can just about see what remains of that accident damage but more importantly you can see just how much material has been removed from the original car. This is the new rear of the vehicle, a bumper bar will be added that will carry the rear bumper and FRP rear panel. The FRP rear panel and FRP roof has been specially moulded at MCNSPORT HQ, where we'll see more on them as the build progresses.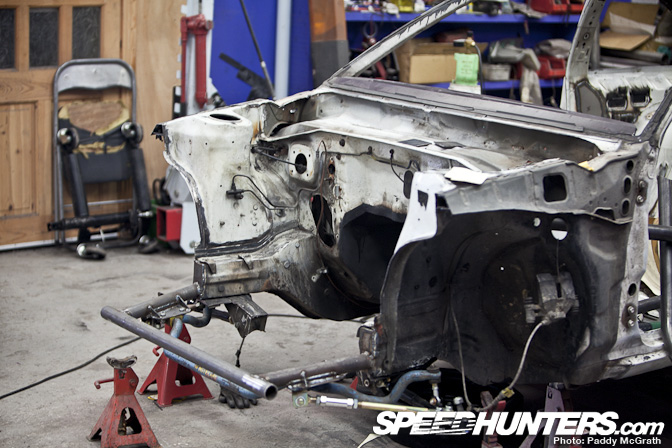 Here we see the front end. Tubes now replace the original front chassis sections which were destroyed in the crash. Tubing the front is a must for cars like this, in my eyes it would be a sin to cut the front off another AE86. It's more than likely we'll be replacing these at some point anyway due to my wreckers or chequers driving style, just ask the guys at Falken and ASD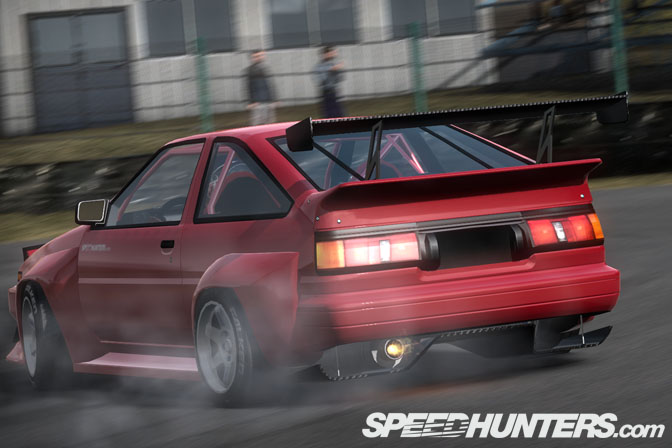 So here is the inspiration for the project. The N2 style Trueno from Need for Speed Shift.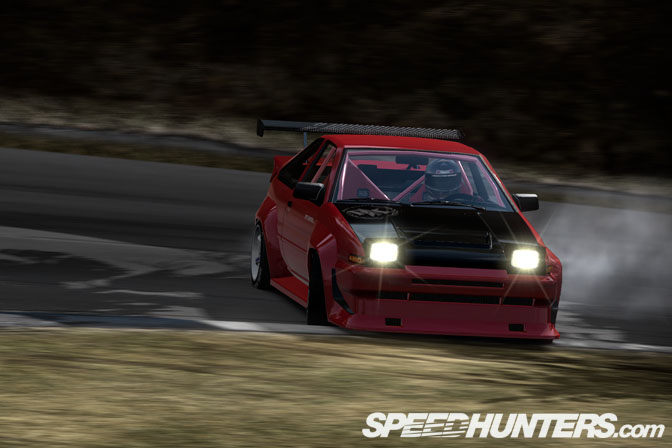 I've always liked the way the N2 car looked in game but I've been very disappointed with most N2 cars in person, that's why we (MCNSPORT)
have undertaken the moulding of our own aero kit for this project. The
MCNSPORT N3 aero will be much more aggressive and I can't wait to get all
your opinions on it.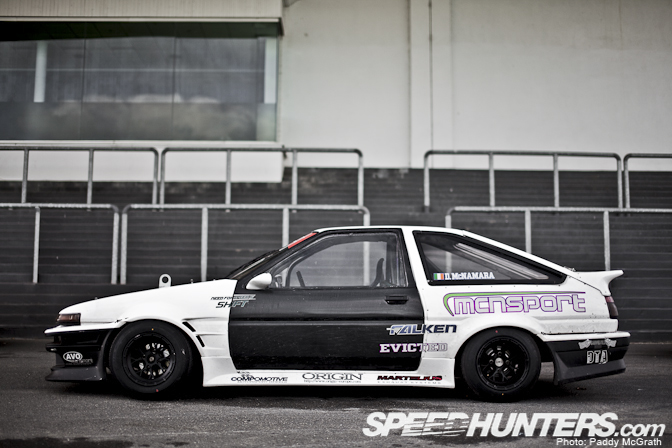 So say goodbye to the MCNSPORT RE86 as it undergoes its transformation. It will be missed … but probably only until the 'Team Need for Speed D-Mac 86' turns it's first wheel in anger.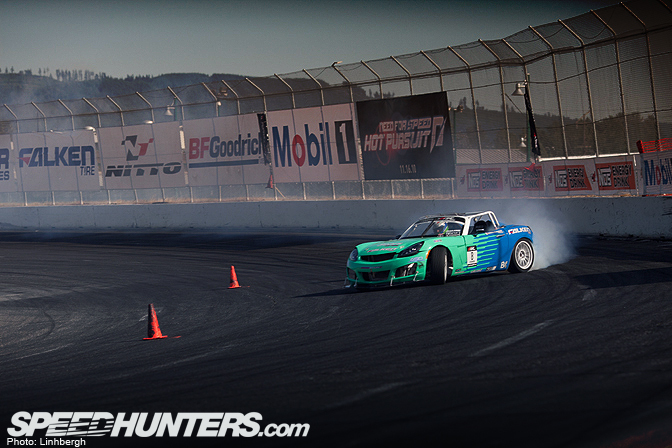 Our Goal is to create a car that can be parked up next to the best built drift cars in the world like the Falken Tire Saturn Sky and be equally as impressive and interesting. Anyone who has seen the ASD cars will agree they are the benchmark for drift car fabrication.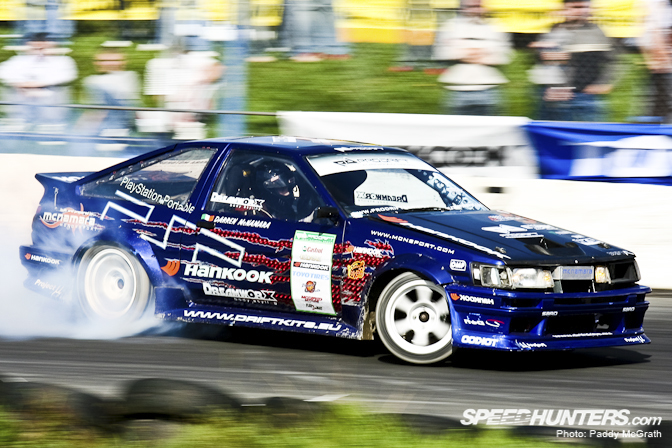 Time for a D-Mac MCNSPORT history lesson ! Long before the blue and teal there was the SR86, Europe's most successful drift car and one of the most successful drift AE86's on the planet.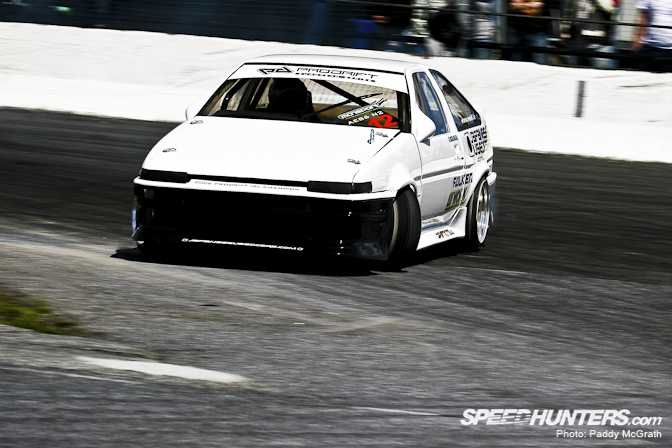 Then came my return to European competition in the shape of the MCNSPORT N2 AE86. This chassis would later become the MCNSPORT RE86.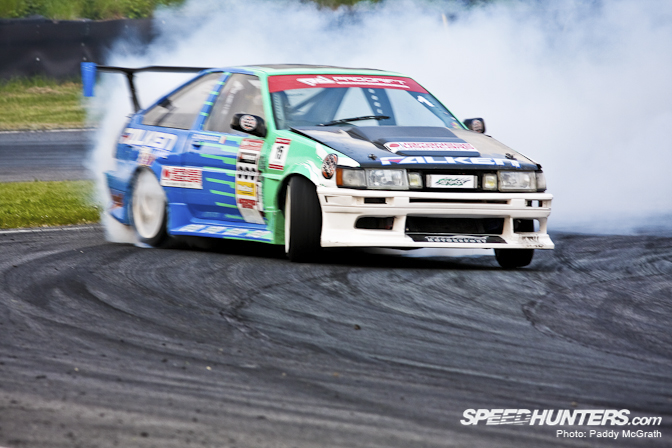 In 2008 the SR86 returned from its American adventure with the 2007 Formula D Rookie of the Year title. Here it is on its way to a win in the Prodrift European Series.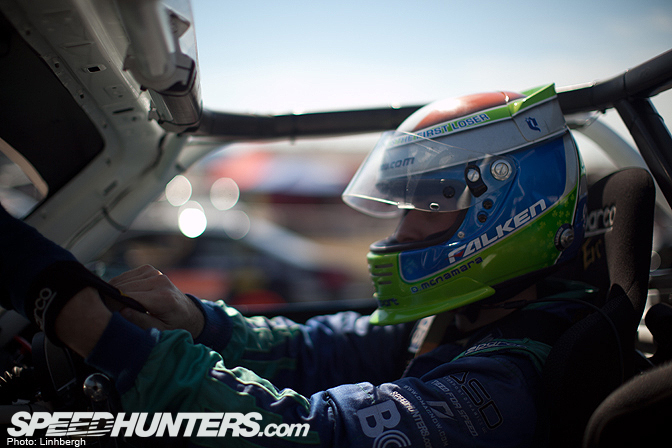 So now the Falken Race Suit, D-Mac helmet and a MCNSPORT built AE86 will return to conquer European Competition in 2011. The Question is where ? We will be coming to take no prisoners and all the spoils. Where in Europe do you guys want to see this amazing machine take on the opposition in both grip and drift ?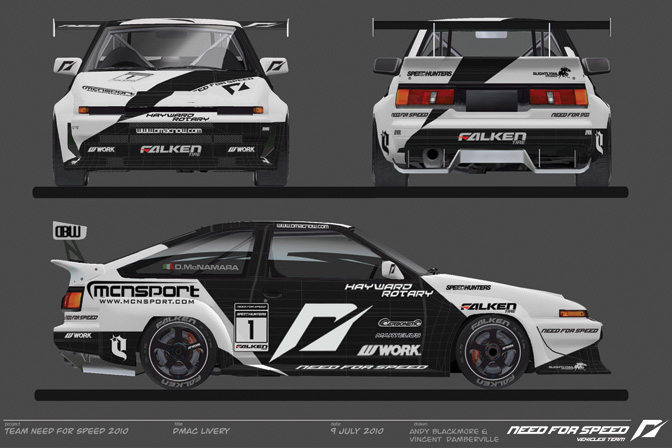 I'll be back soon with more details of the build as things develop.
D-Mac
Thanks to all our Partners:
Need for Speed
MCNSPORT.com
Falken Tire
Speedhunters.com
Hayward Rotary
Work Wheels
Carbonetic
Martelius
Evicted Wear
DBW
Andy Blackmore
Vincent Damberville and Slighty Mad Studios