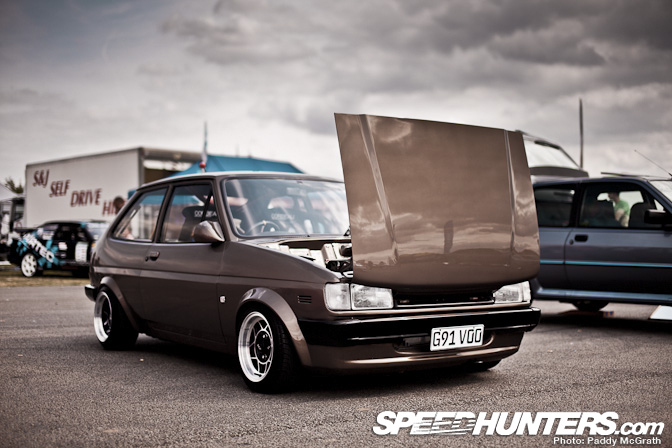 One of the cars that caught my attention at the Ford Fair last weekend was this 80's Ford Fiesta. I'm pretty certain it's the MKII variant as the MKI had round lights. The Fiesta has long been associated as a reliable town car and with the exception of the XR, ST and RST variants has lived a relatively sedated life. The decision to turn this simple city car into a caged, stripped and powerful track car was pure wisdom.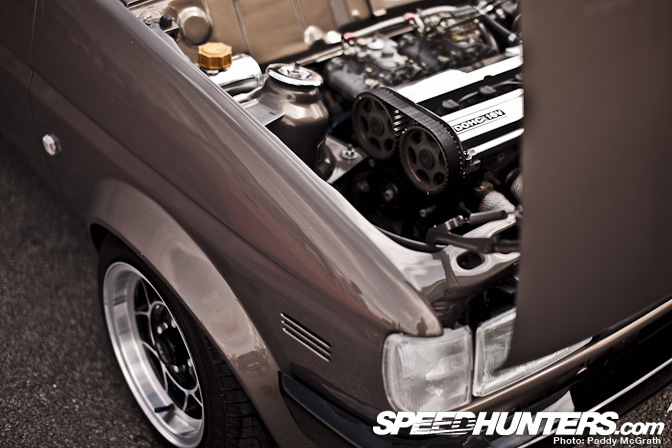 It's not the first and it won't be the last Fiesta in this style but it's definitely one of the finest examples I've laid eyes on. Powered by a DOHC Zetec engine, although I'm not sure what capacity, it certainly has the power to propel this featherweight car to some quick laptimes.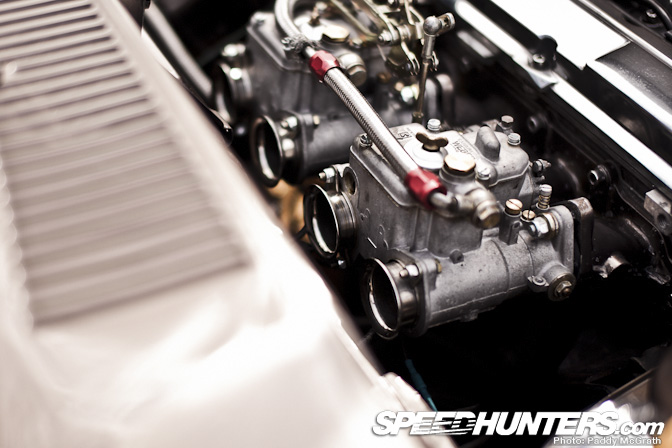 I'm a big fan of the induction noise created by the Weber carbs.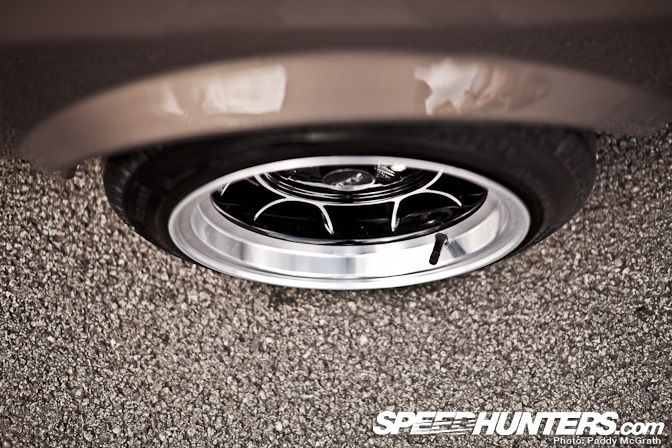 The ATS wheels sat just perfectly in the arches.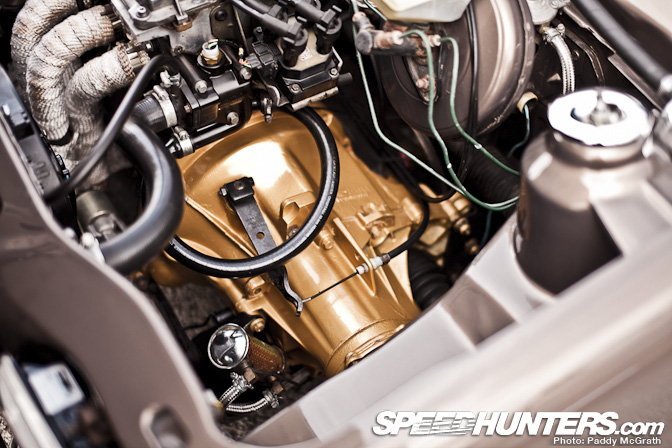 The detailing on the car was exceptional, check out the painted gearbox.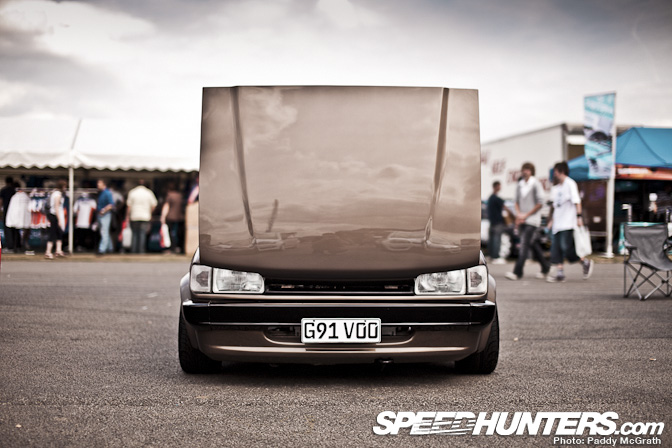 Brown should not look good on a car but it suited the brown and gold theme on this Fiesta perfectly.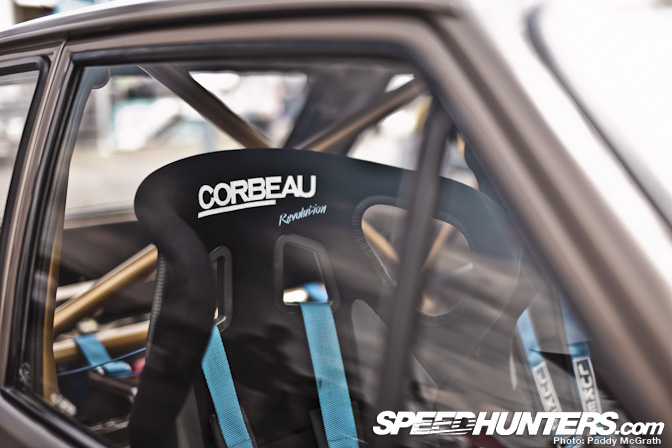 Inside was a pair of Corbeau seats with Luke harnesses and a gold painted rollcage. It also had the dashboard out of a recent Fiesta model (MKV I think) and the rear was stripped.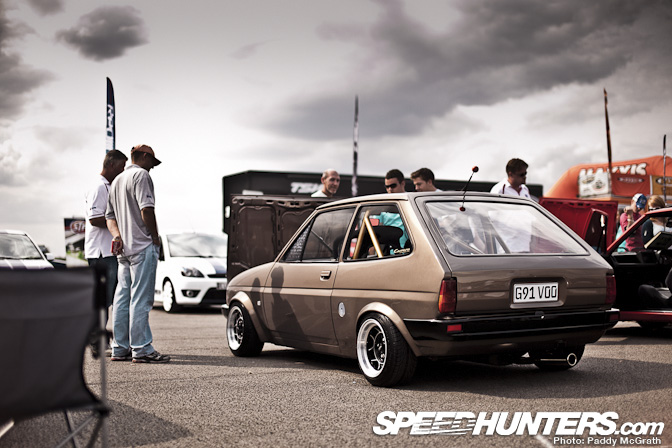 Check out how low the fuel filler cap is ! You know you're onto a good thing when your Fiesta can draw such an amount of attention at a show with thousands of other immaculately prepared cars.
Paddy