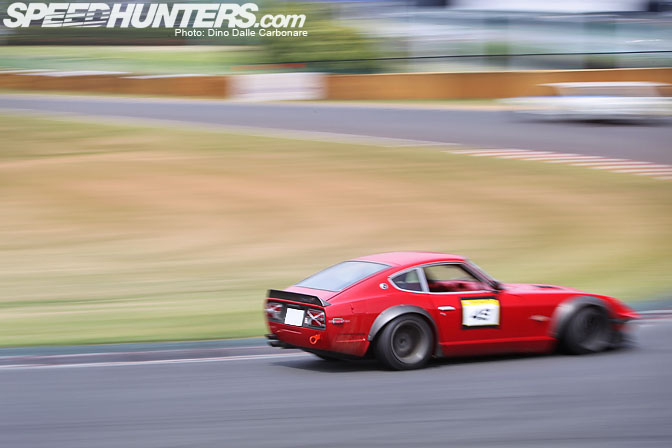 Among all the attention-grabbing Rauh Welt Porsches at the last Idlers Games I covered in Tsukuba there was this rather unique S30 I thought deserved a short little spotlight on.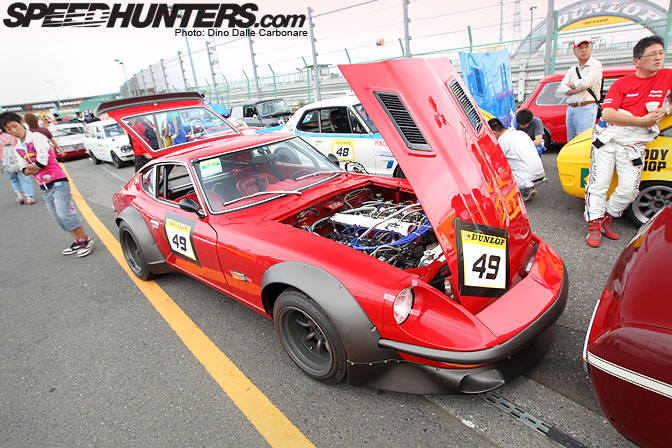 It's not often that I come across such wild looking classic Fairladys, and what surprised me the most about this particular car was that it is still road registered!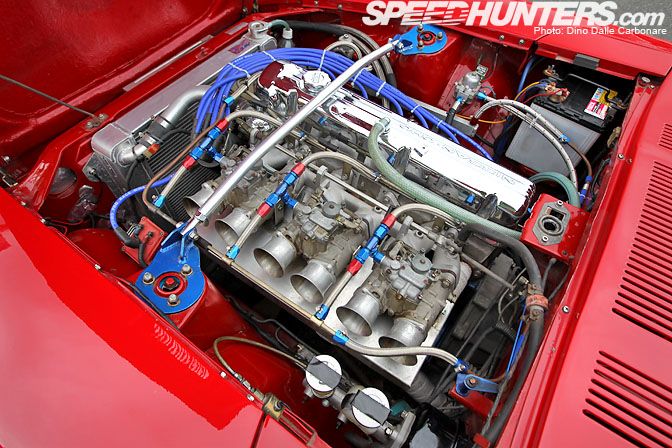 Judging by how fast it looked down the straight at Tsukuba the L-series engine powering it has obviously been subjected to some serious modifications. I wouldn't be surprised if it was stroked to 3-liters and over, a very popular thing to do with these motors. The massive Solex carbs supplied a glorious soundtrack to go along with the aggressive looks.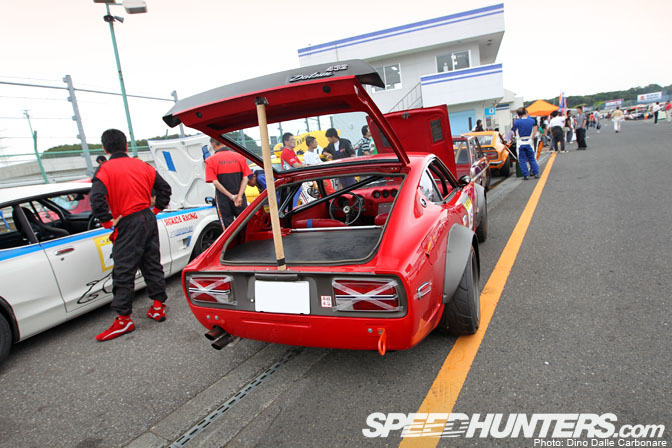 View from the rear. But wait a second…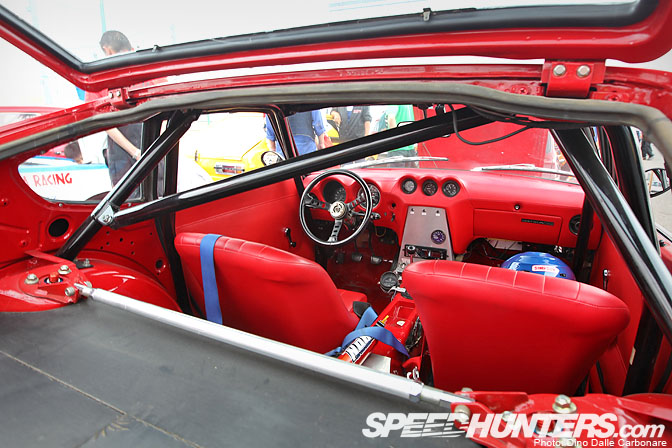 …this is no Fairlady, it's an LHD Datsun 240Z imported from the US!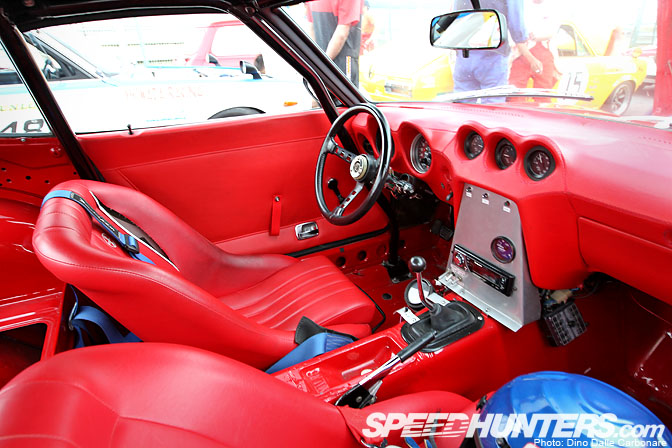 An interesting choice of upholstery for the seats and dashboard makes it a very bright place to be sitting in. I love bumping into unique and rare rides like this and this one just happens to be the perfect car for the current Old School theme we have going this month.
-Dino Dalle Carbonare