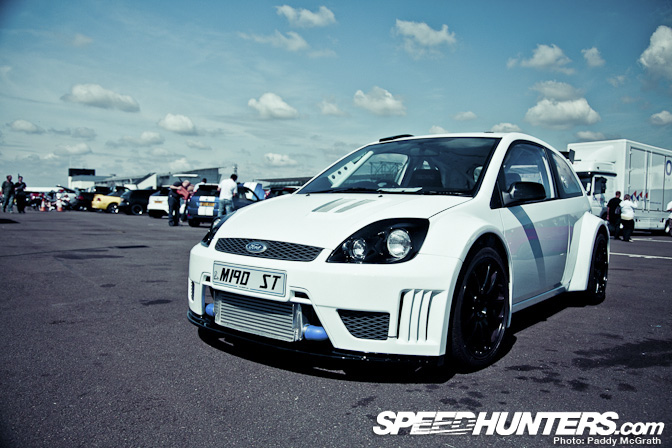 Another day, another Ford Fair spotlight. This time we've jumped some twenty years forward after yesterdays spotlight to this MKVI model.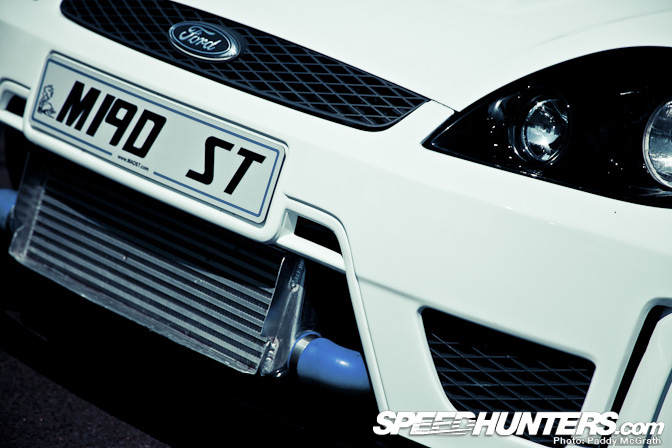 The front mount intercooler is a bit of a giveaway that this isn't your normal Fiesta ST. After checking out the owners website I learned of the considerable work that went into this build.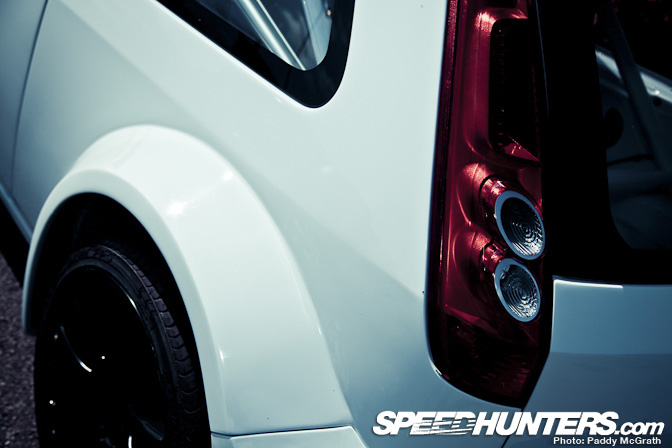 There are lots of little neat touches hear I never even noticed when looking at it. It's a very, very well thought out car. The bodykit is a modified version of the Pumaspeed kit, which is based on the Fiesta WRC concept from several years ago.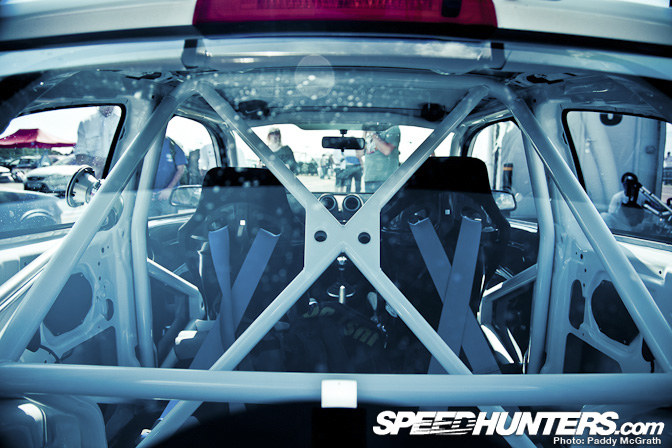 Inside the car has a full rollcage, bucket seats, harnesses and awesome carbon fibre doorcards. Notice the fuel filler located on the window.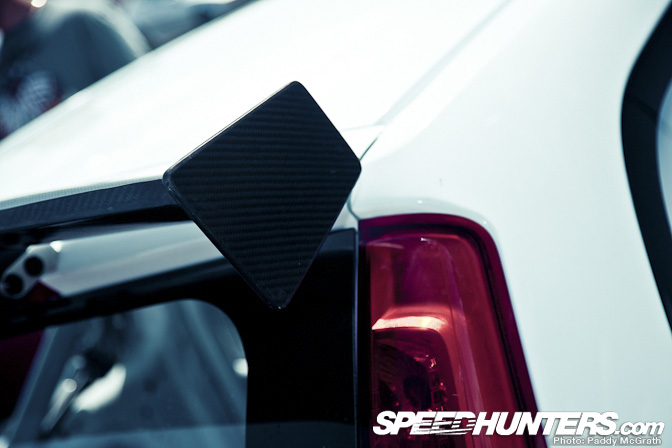 This carbon wing suits the wild looks of the car very well.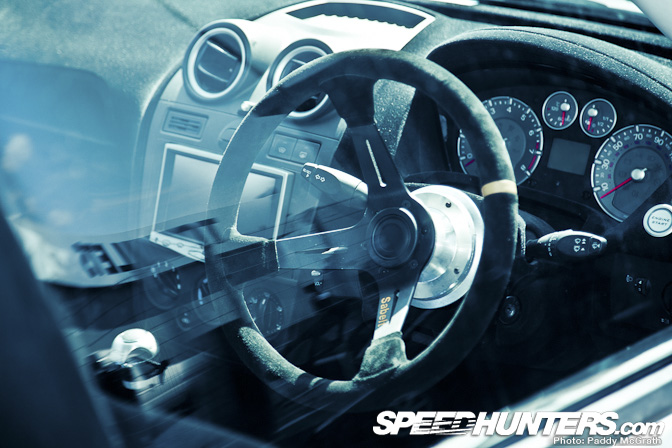 A detachable Sabelt wheel whilst retaining most of the original dashboard. The car would appear to be a daily driver too going by the headunit. I'm too sure what the clocks are from, I'm thinking Focus ST ?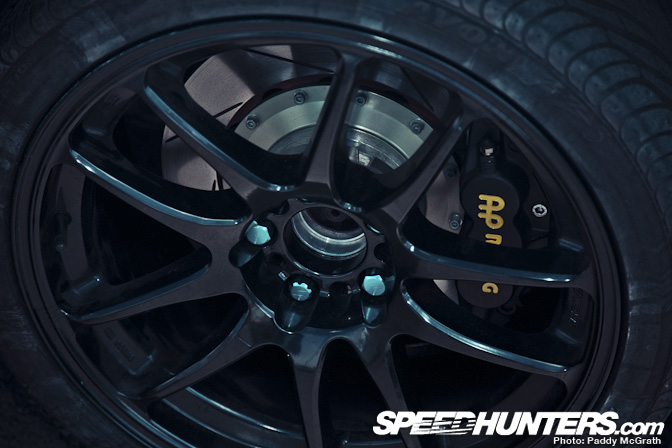 The 18" wheels are wrapped in Avon runner with a seriously impressive set of AP Racing brakes hiding behind them.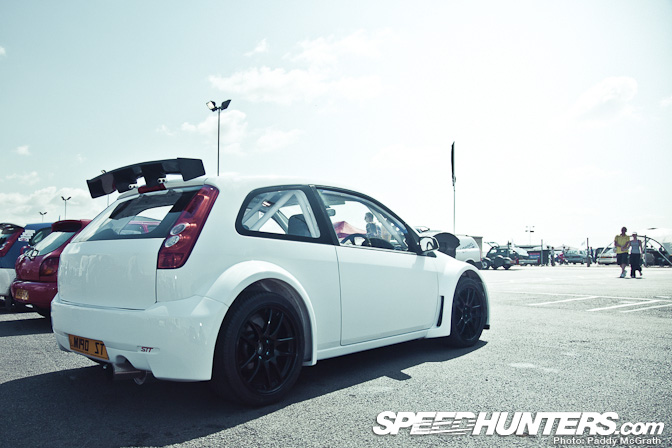 It may not be to everyones tastes, but you have to give credit to the build and quality of this WRC inspired Fiesta
Paddy