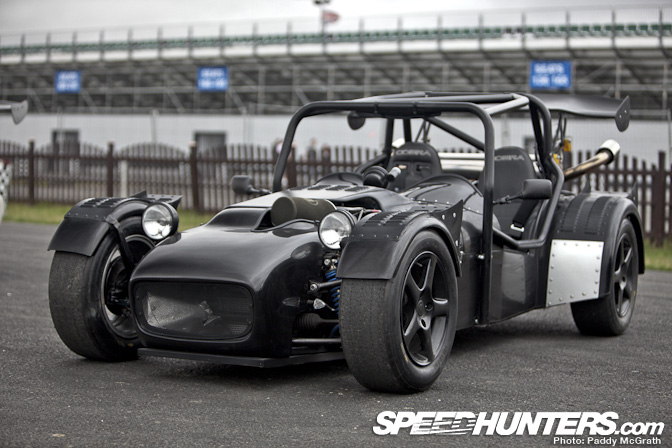 When I saw this Lotus Seven-a-like roll in on Saturday morning, I made a bee-line towards it in the paddock. This being Rotorstock I was praying it was going to be rotary powered and my prayers were answered. The car is a Tiger Sportscar, based on the ever popular Lotus / Caterham Seven.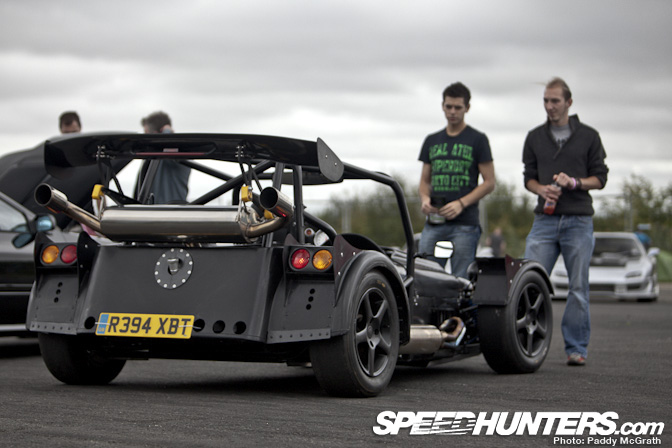 I love the wing and how the exhaust is mounted, it really sets the car apart from other Seven-a-likes.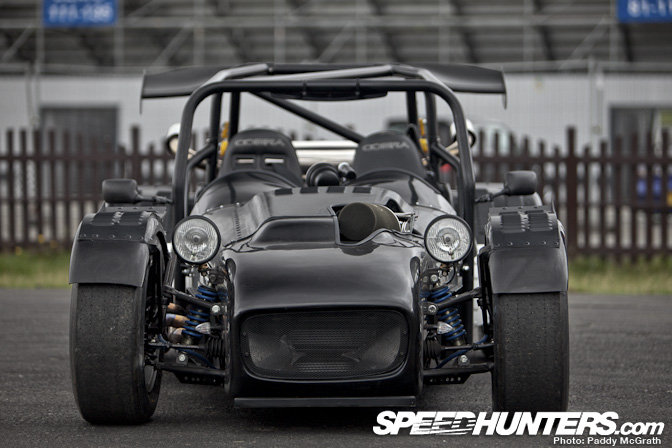 The cars are more often found with Ford Zetec and Duratec engines. This is definitely the first rotary powered one I've ever come across.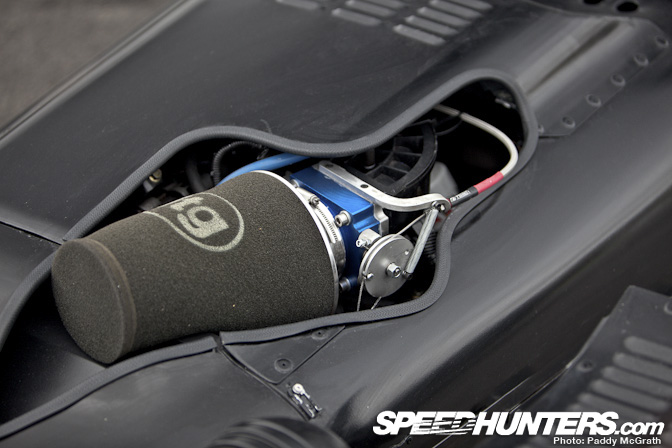 The opening for the air intake was nice and neat.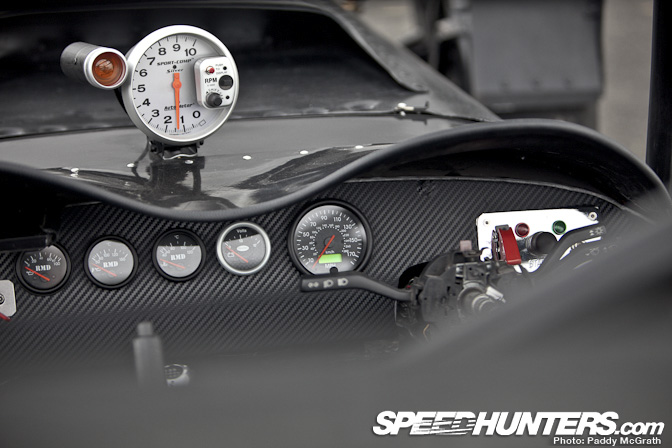 Inside we have a carbon fibre vinyl wrapped dash (I guess it's better than looking at a standard one) the usual oil pressure and temperature, water temperature, voltage, speedometer and an oversized tacho with shift light. A snap off steering wheel allows easier access in and out of the car.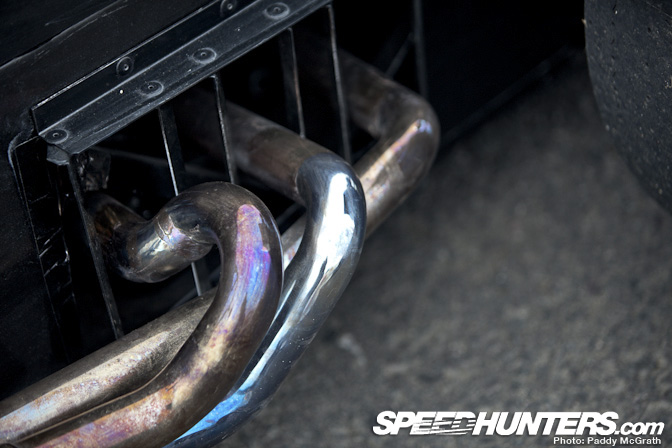 Since I'm on a bit of a rotary binge, can anyone explain to me why the exhaust manifold is a three branch ? I would of thought one branch for each port ? Are we looking at a 20B ?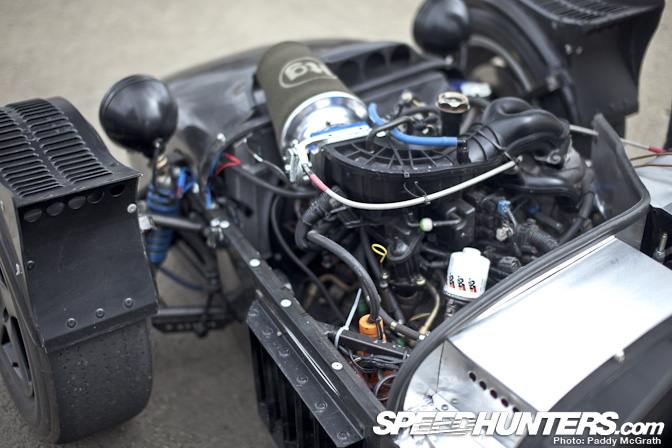 As I've said before I'm not a rotary connoisseur, I'm really thinking this is a normally aspirated 13B as I could only count two rotor houses ?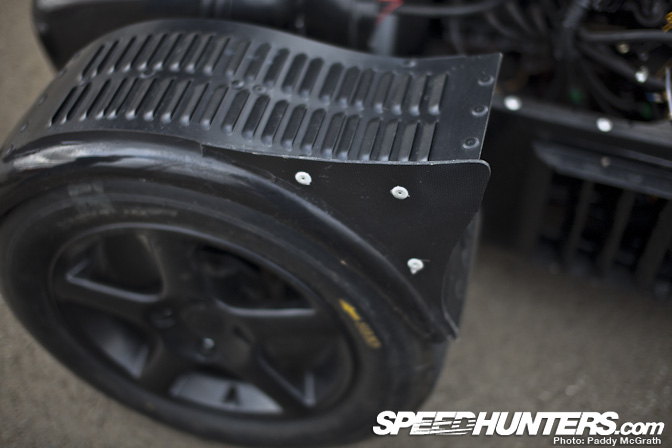 These carbon fibre spoilers over the front wheels provide some sublte aggression in it's styling. How functional they are, I'm not quite sure !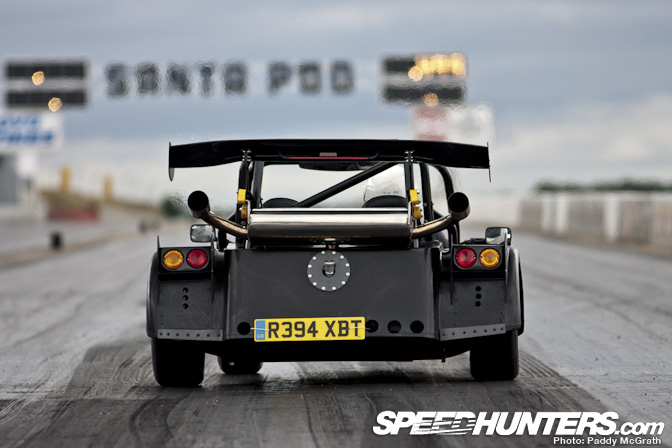 Watching the car disappear up the strip run after run made me appreciate the idea and execution of this build.
Paddy