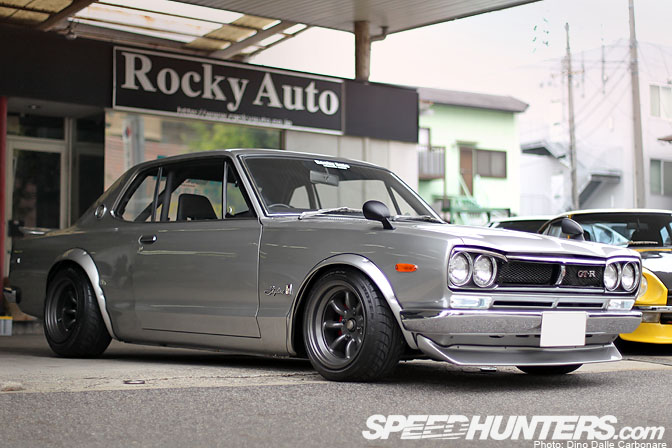 We all know the crazy creations that have rolled out of the Rocky Auto workshop in Japan, a shop specialized in injecting a more modern feel into classic Japanese rides. But last time I was there I spotted something a little different, a car that trades Rocky's usual style for a bit of authenticity.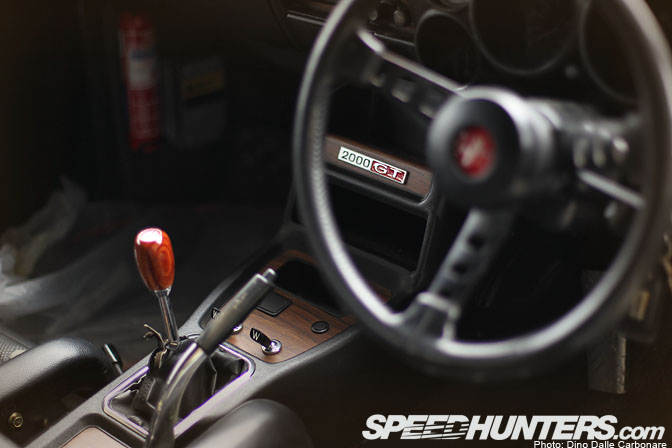 This KPGC10 was absolutely spotless inside…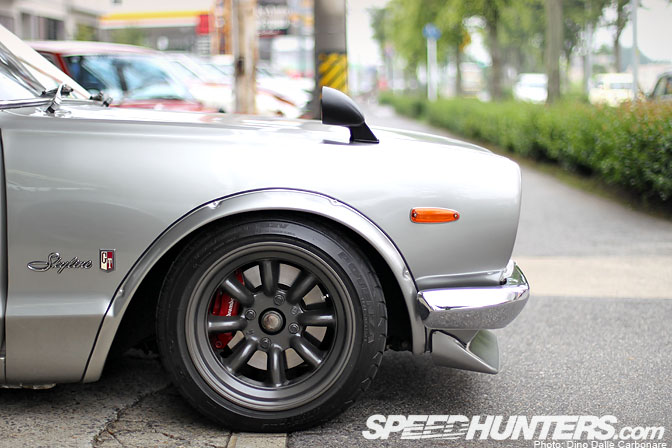 …and out and on top of the body color-matched overfenders had been fitted with a front bucktooth lip spoiler. During the restoration the customer requested the stock brakes be upgraded with something a little safer, which is why you can see modern red Brembo calipers at the front.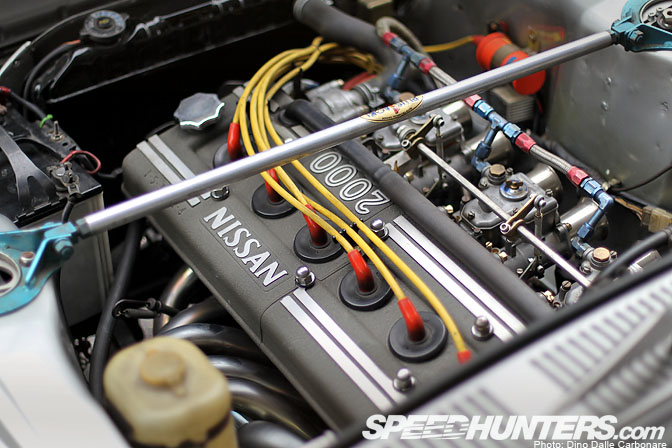 Opening the hood reveals the breathtakingly beautiful S20 engine, slightly tuned to deliver a little bit more performance.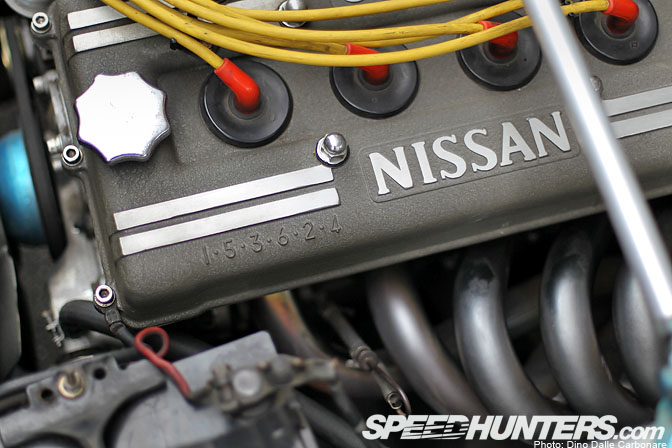 The firing order on the head cover is a detail I love seeing on these sought-after S20s.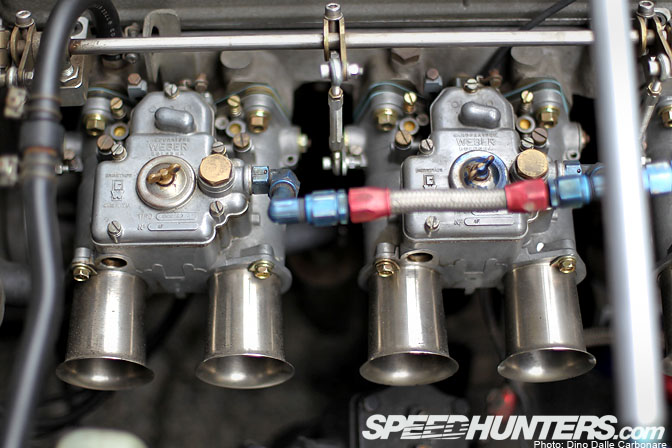 The stock Solex carbs are replaced with slightly bigger Weber units. The sound will give you goose bumps from the moment the engine cranks into life.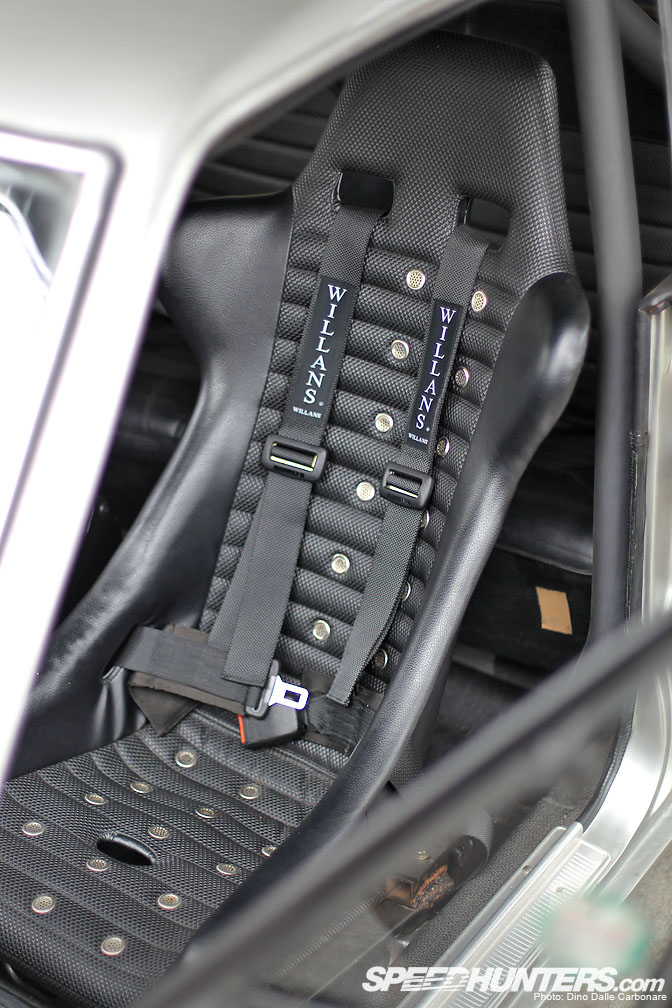 In the interior the stock seats have been replaced with a pair of vintage buckets, there to help occupants not fly around the cabin as the upgraded suspension really does help this Hakosuka fly around the corners.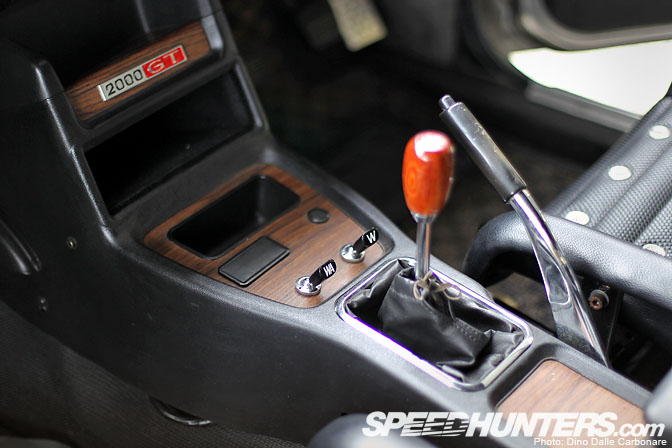 There are no messy auxiliary gauges scattered around the cabin, just the simple stock wood trimmed dash and center console.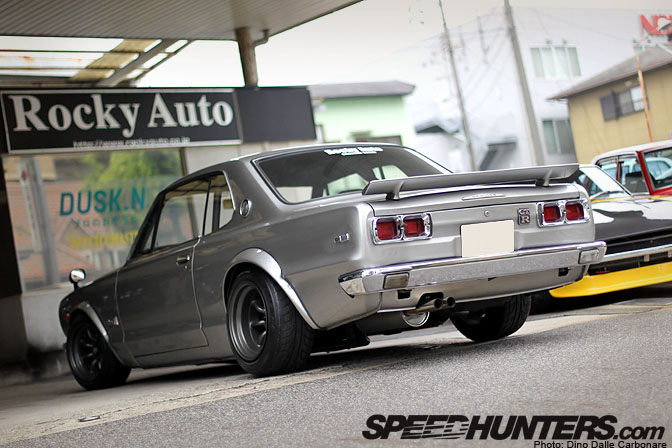 Wheel fitment and overall stance gets a big thumbs up!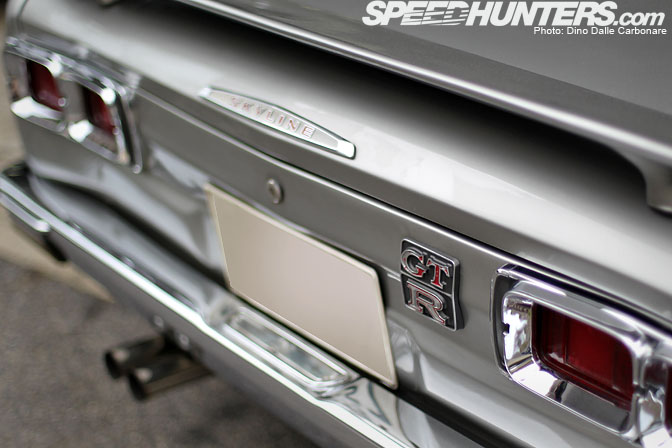 I will never tire of cars like these. This is where the whole GT-R legend began and it's great to see owners keep their vintage GT-Rs looking so good!
-Dino Dalle Carbonare