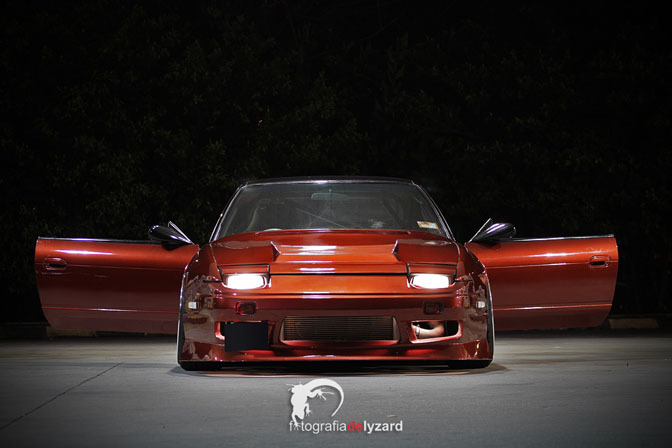 Time for some new school in between our old school features this month. We got an email from Azrain who calls Malaysia his home. The car belongs to a good friend of his who runs the Hillsidedancers blog. He has spent three years building this 180SX and has just completed it.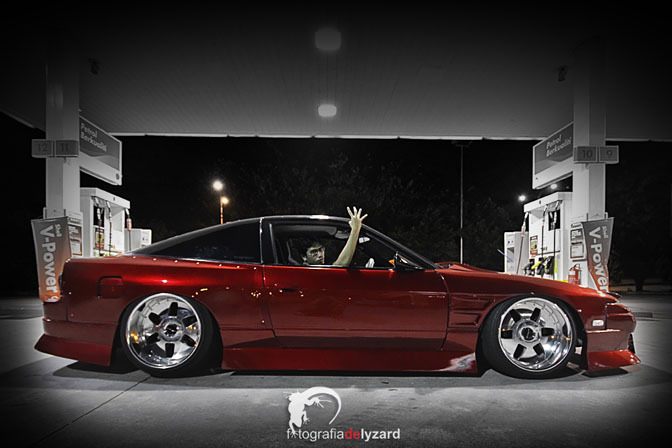 There is no denying that the Hellaflush scene is popular amongst car enthusiasts all around the world. The recipe is always the same but you need some special ingredients to perfect it.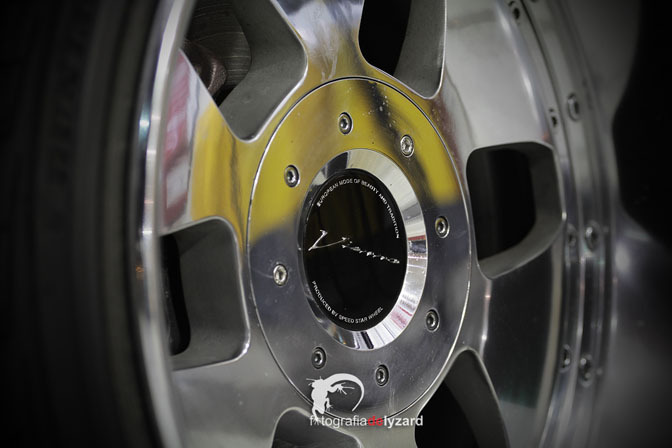 These polished wheels started out black but the owner decided he liked them better in chrome, I don't blame him. The SSR Vienna Kreis wheels come in 18"x10 on the front with 225/40 tires and 18"x12 with 245/40 tires on the back.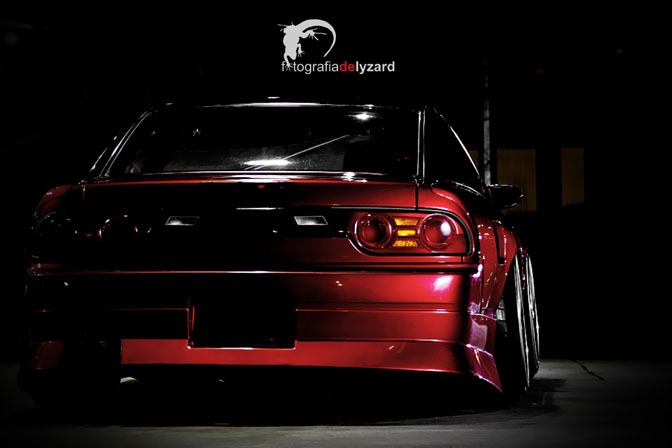 In true Hellaflush style the fitment is perfect. I like the fact that the wheels almost have the same camber in the front and the back.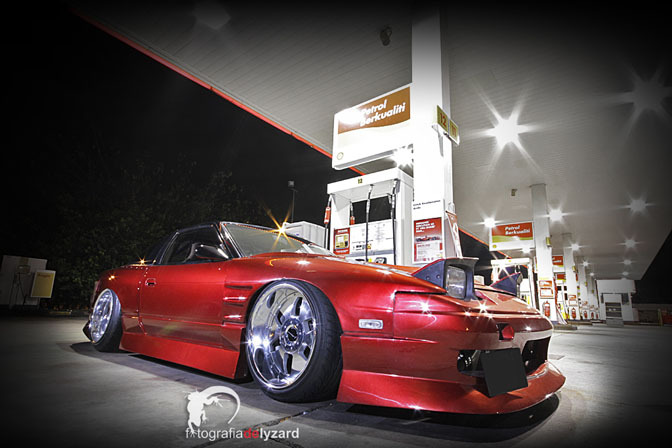 Parking hard at the gas station. These places work wonders for nice photo's.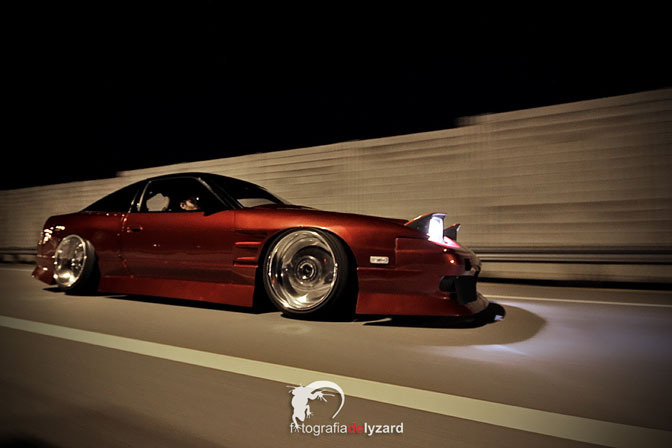 It doesn't only park hard but it also moves at high speed. Who needs airbags when you can roll this hard?
- Jeroen Willemsen
Photo's made by De Lyzard