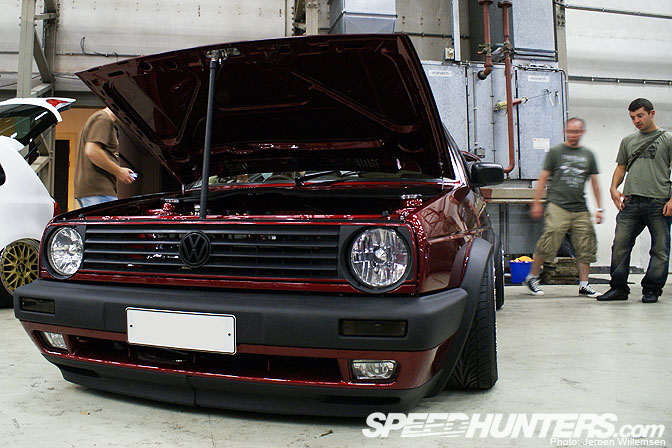 Let's start with some of the spotlights I reserved after attending the M.I.V.W event last month. One of the cars that made a lasting impression was this MK2 in the show & shine hangar. The deep red burgundy paintjob transformed the complete look of the car, it looked brand new.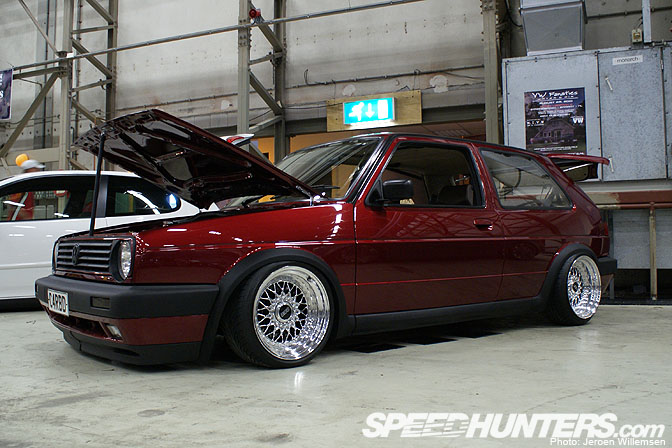 I have never seen a MK2 this clean. I have noticed that there is always stiff competition between the UK, Holland and other European countries who builds the best Volkswagens. After seeing this MK2 I know that the UK won this battle. In the next few days I'll show you a MK1 that proves that the Dutch are champions of the MK1 game.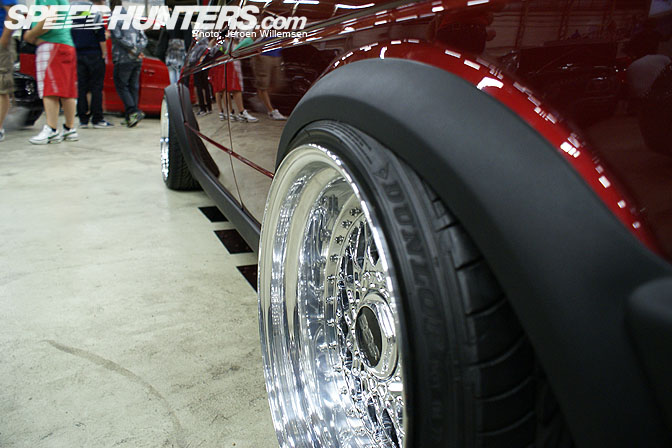 The fitment is spot on, just look at it. These BBS rollers were made for this platform it seems, simply perfect.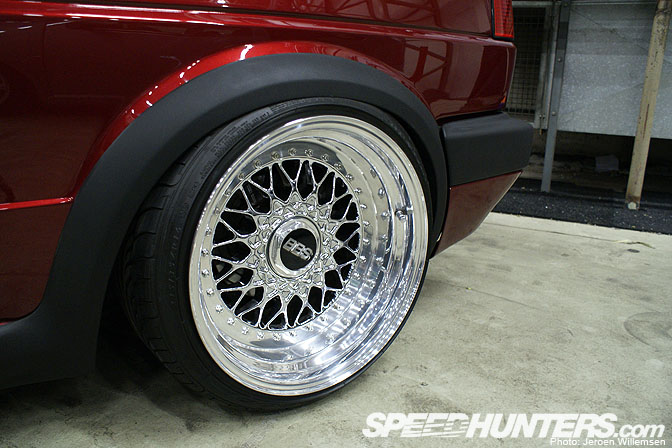 True BBS split rims in a chrome finish. I know these wheels can be found on virtually every VW platform but there is just no denying they look perfect. I think the same goes for the TE37 wheel on the Nissan platforms.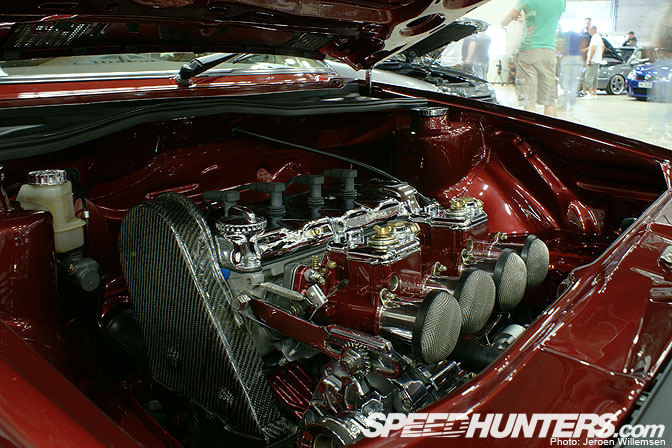 When you want to compete with the best you need to bring something special. It all starts with the shaven engine bay and then you need some accents like the carbon shroud. Performance wise you need some individual carburetors.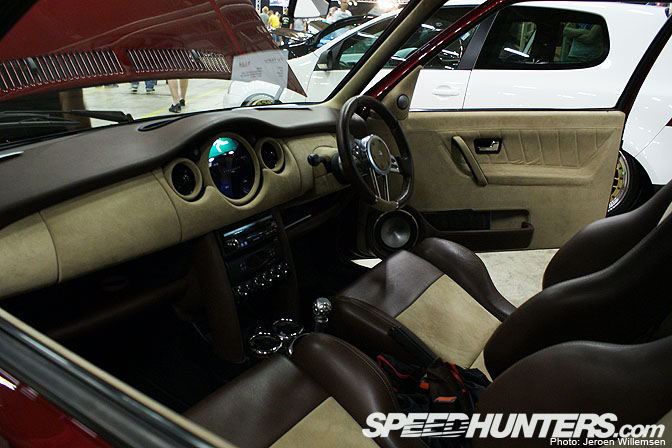 The interior seems to come from a Mini. Everything covered in leather or suede.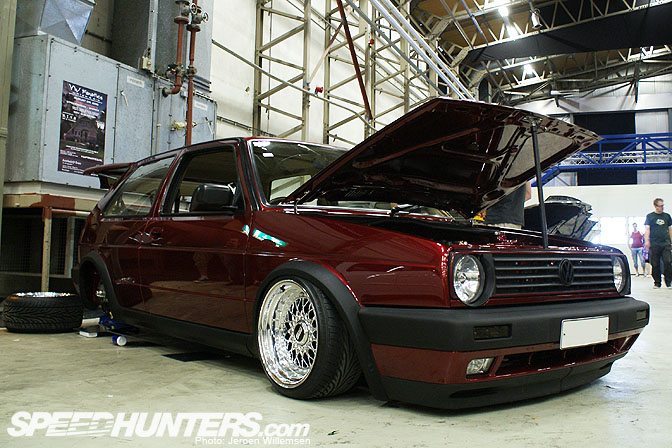 So what do you think? Did the UK won this MK2 battle? For me it is a definite 1-0.
Get ready for one of the best MK1's in the world in my next spotlight.
- Jeroen Willemsen