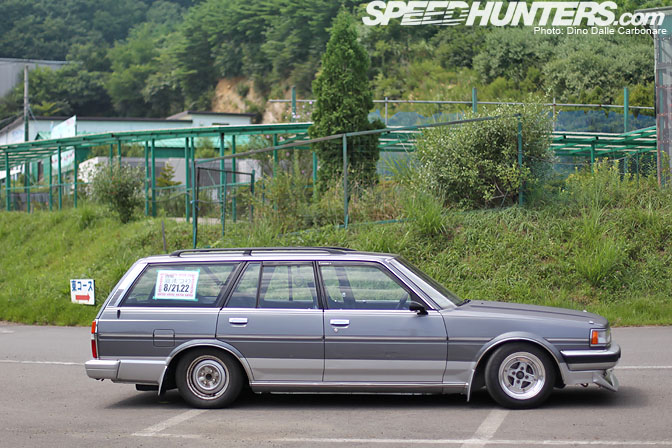 If there is one thing you gotta love about the Drift Matsuri is the wide assortment of cars that people choose to drift with. Take this GX70 Mark II Wagon for example.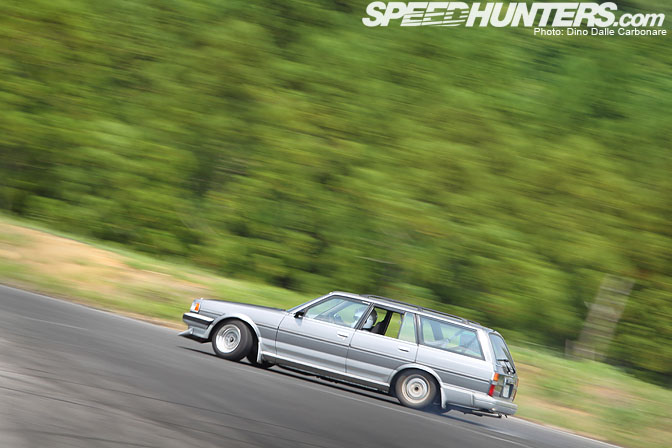 These big comfortable rides from the eighties made great family cars but thanks to their rear wheel drive layout and powerful (for the time) straight six engines can easily be made to go sideways.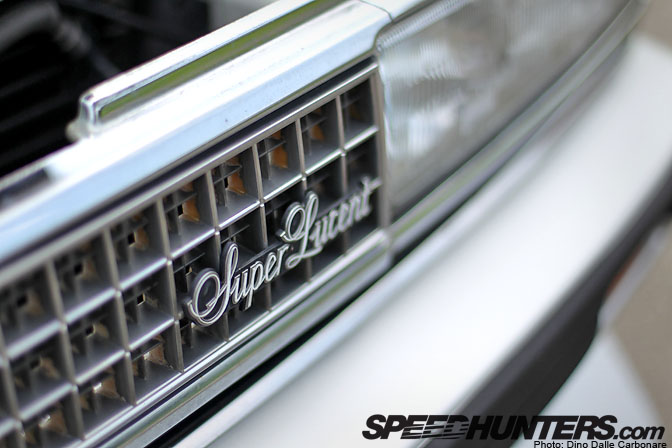 "Super Lucent." Don't you just love oldschool Toyota terminology?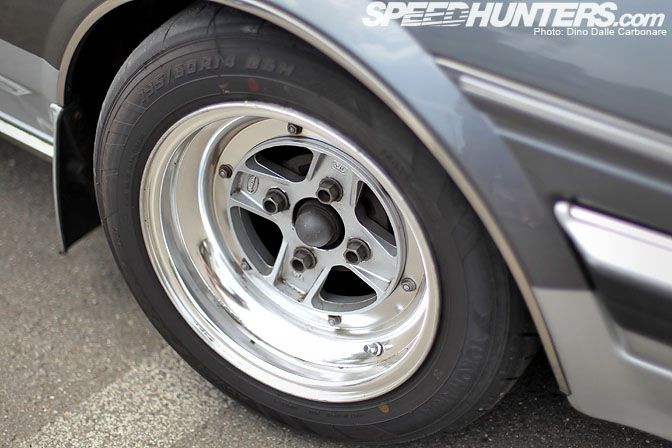 Grip is very important up front when drifting, helping to keep the car traveling in the direction you want it to go. So the 4-spoke SpeedStars fitted to the Mark II were running sticky Yokohama Advan Neova in 195/40R14 sizes while the at the rear cheap generic tyres did the job nicely.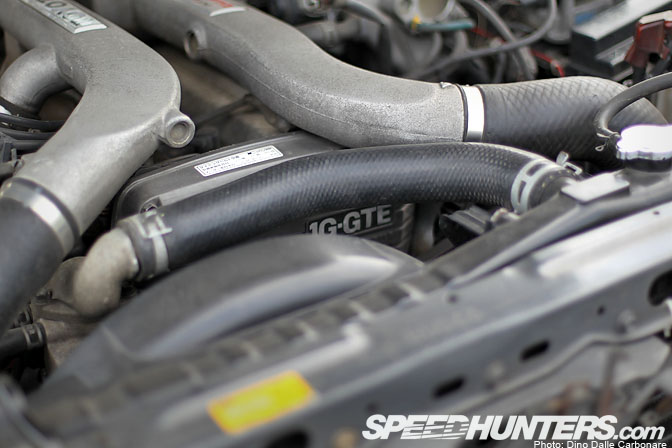 Under the hood the twin turbo 1G-GTE was pretty much stock…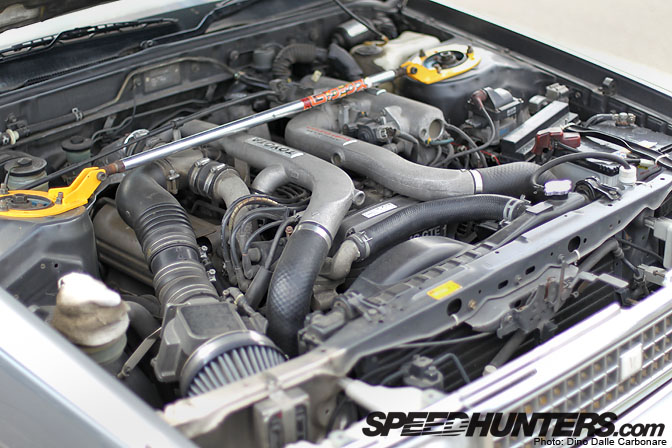 …running only a Blitz filter to help free up the breathing.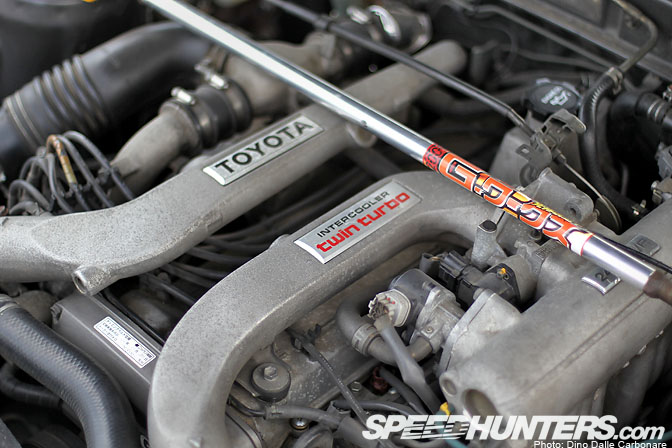 Some pretty intricate piping going on here!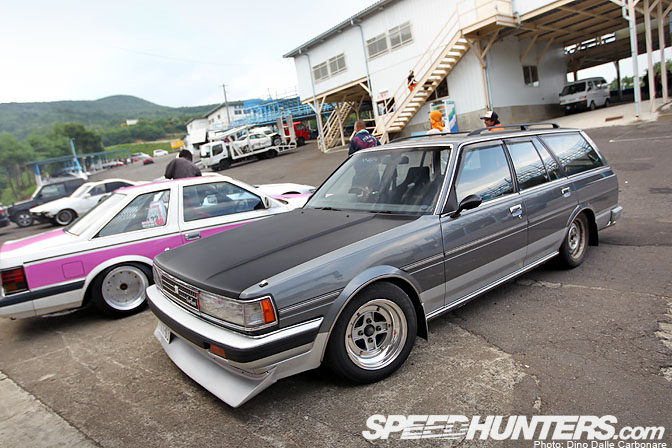 The matte black hood was joined by a riveted-on bucktooth front lip spoiler.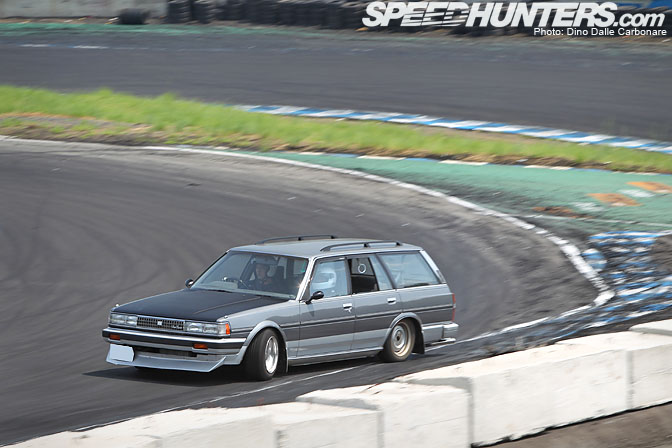 Looked pretty good out at the Minami course!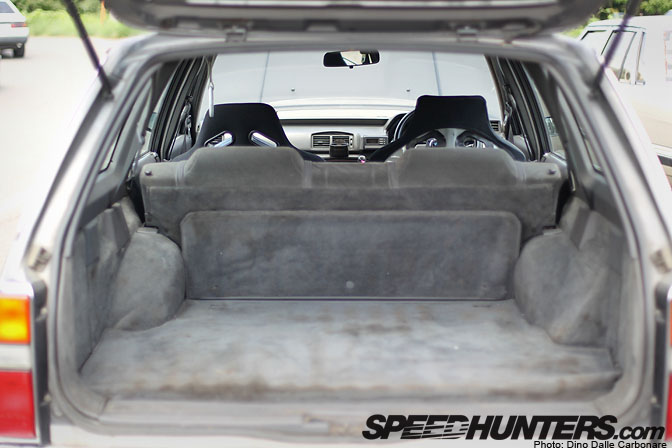 Not the kind of interior you expect to find in a drift car! Notice the front bucket seats peeking over the rear bench.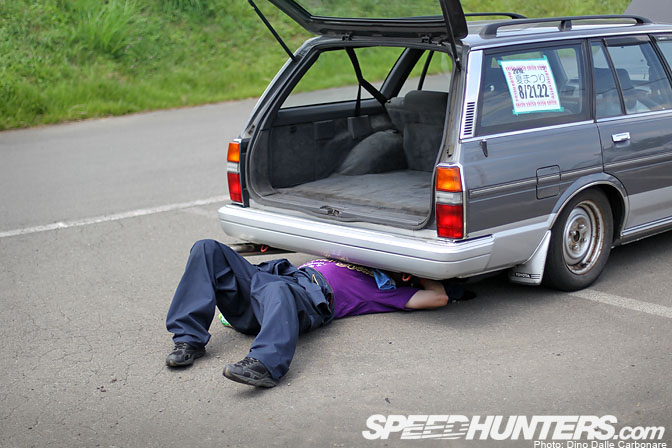 Quick LSD check before going back out on track!
- Dino Dalle Carbonare