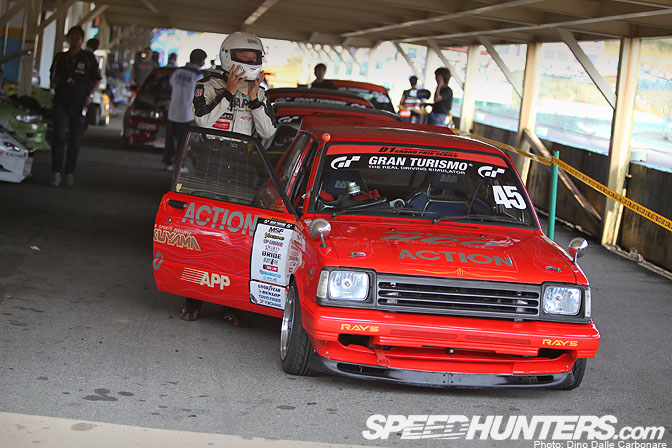 I really love seeing all these cool unique rides participating in D1 this year and the one I had my eyes on at Ebisu at Round 5 and 6 was this 1984 KP61 Starlet driven by Teruyoshi Iwai. Built in collaboration with the guys at R.Y.O. in Hiroshima it's a car that fits our current Old School theme rather well.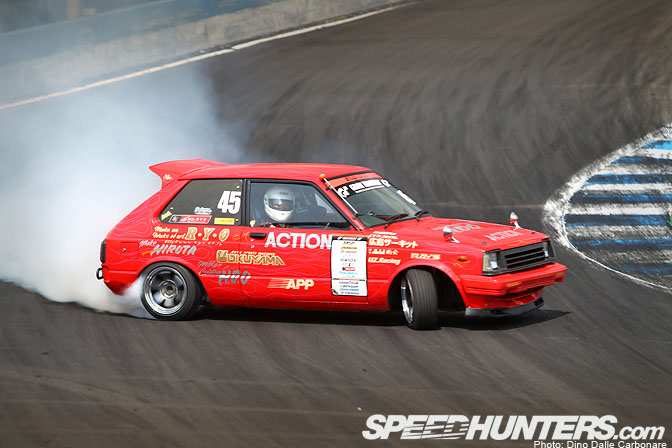 It has been a while since I've seen Iwai take his Starlet out at D1, I think the last time was at Odaiba back in 2005 or something.  Back then the car was powered by a 20 valve 4AG developing about 160 PS, which was more than enough for the makeshift course at the Multiplex in Odaiba.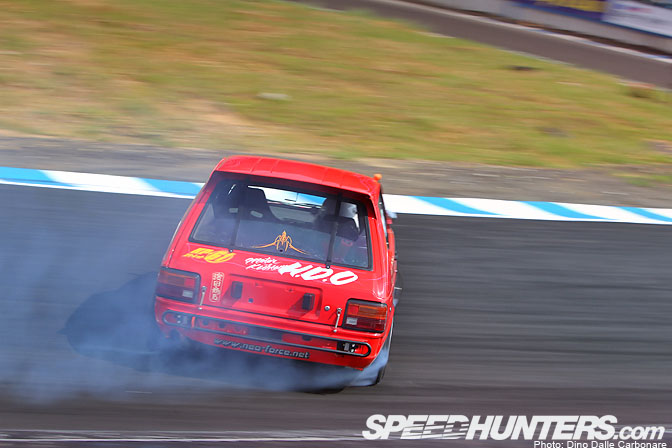 The KP61 also sported the H.D.O. name, which of course are the guys responsible for the RA28 Celica GT we first saw in Okayama.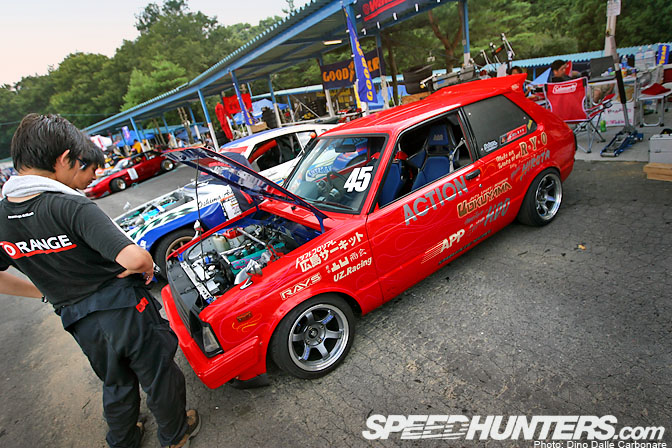 The car was attracting a lot of attention in the pits as people wondered what was allowing it to smoke its tires so well out on track.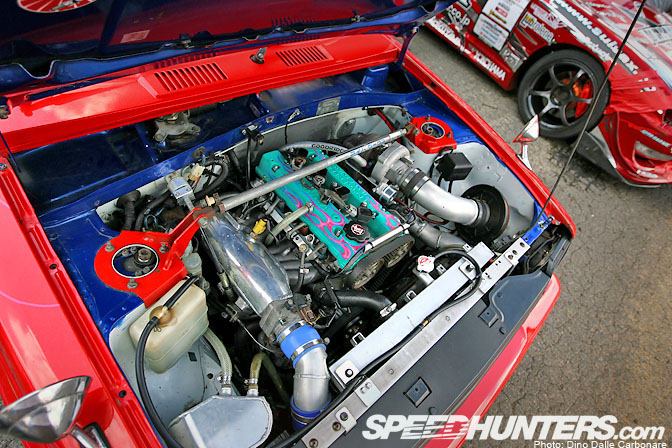 Gone is the old 20-valve, replaced by a 4A-GZE…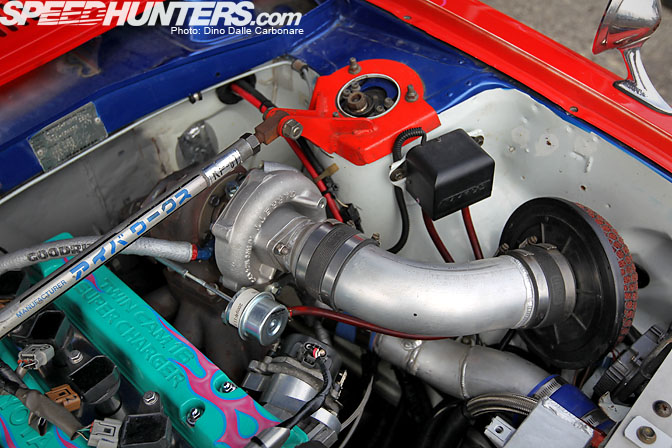 ….and a custom top-mounted Garrett turbo.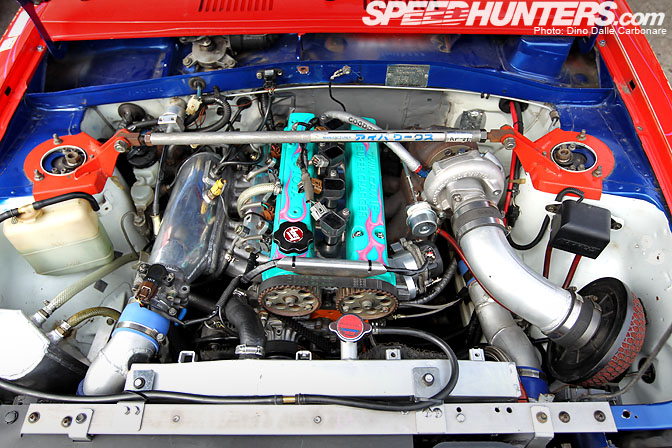 This set-up is good for 250+ HP, allowing Iwai to get the speed he needed to stay competitive with the rest of the D1 drivers.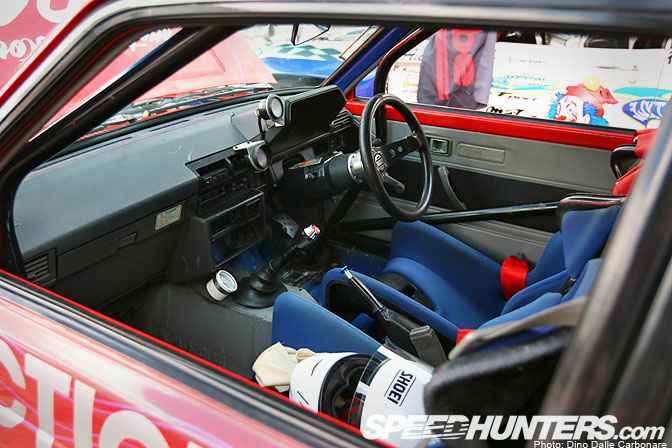 The interior is pretty simple with a pair of bucket seats and a roll-cage taken from an R32 Skyline.  Actually if you look closer at the opening picture you can notice that there is another link to the Skyline, with the lower front lip being adapted from a BNR32.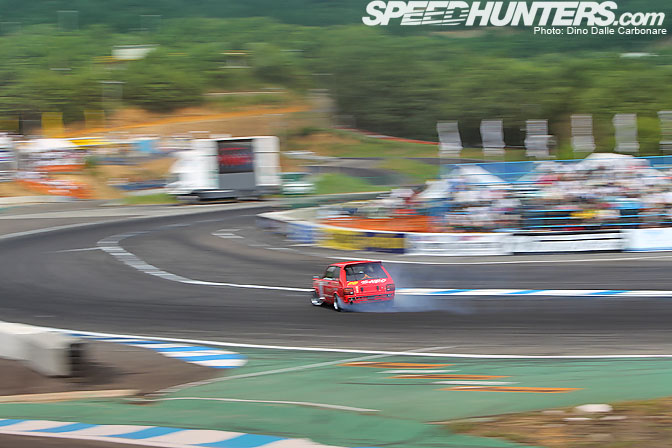 I really hope Iwai will make it to more D1 rounds in the future, as having car like his Starlet significantly ads to the whole spectacle!
-Dino Dalle Carbonare