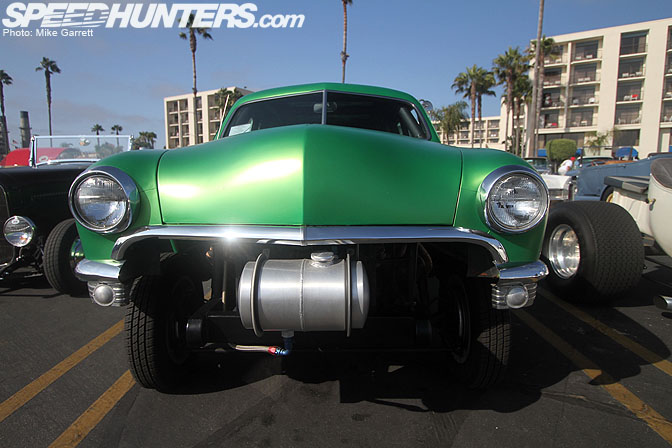 I thought I'd take a quick break from all the Formula D coverage and jump back into the old school theme with this retro beast I spotted in Redondo Beach a couple weeks ago.
As far as this month's theme goes, this car is really as "old school" as it gets.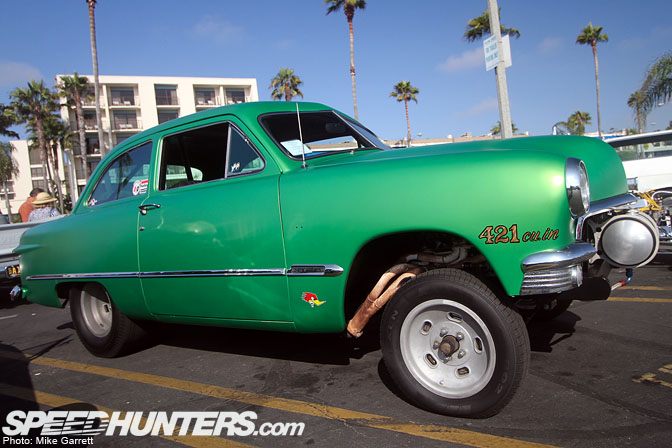 It started out as a 1951 Ford two-door sedan, but there aren't many factory parts left here. For starters, both the front and rear axles have been moved forward a bit.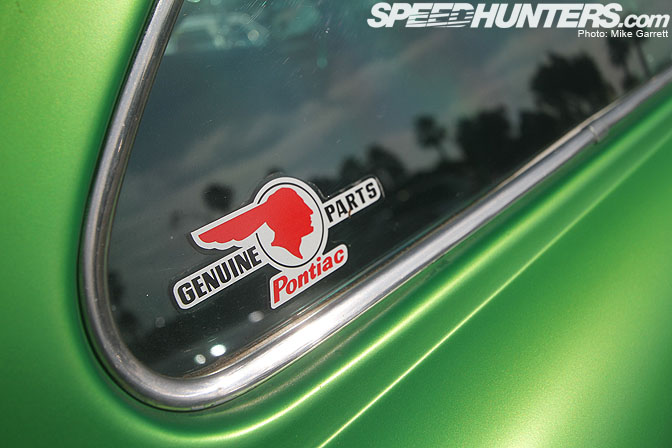 "Genuine Pontiac Parts"…on a Ford? Yup, this thing is packing Pontiac power. A hopped up "Super Duty" 421 to be exact.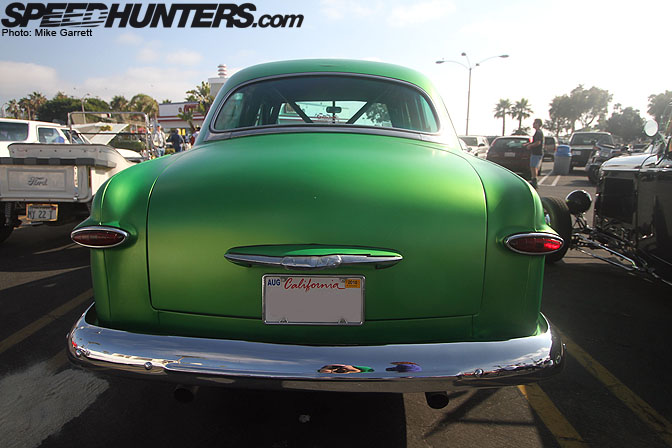 You have love this rear view, with the 6-point roll bar peeking out through the back window.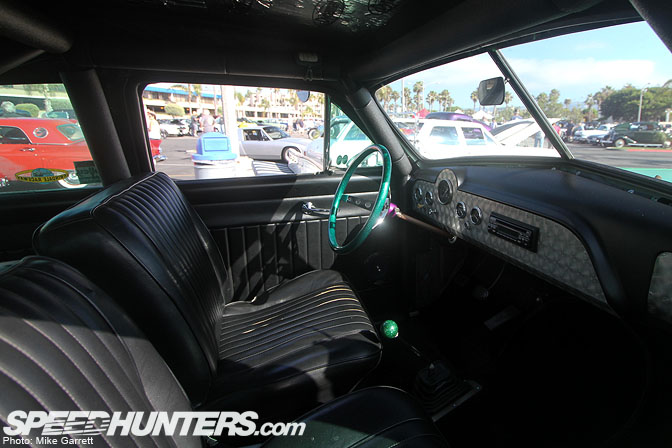 Inside is a good amount of retro charm. Things like bucket seats and a green metal flake steering wheel. The only thing that looks slightly out of place is the CD deck in the dash.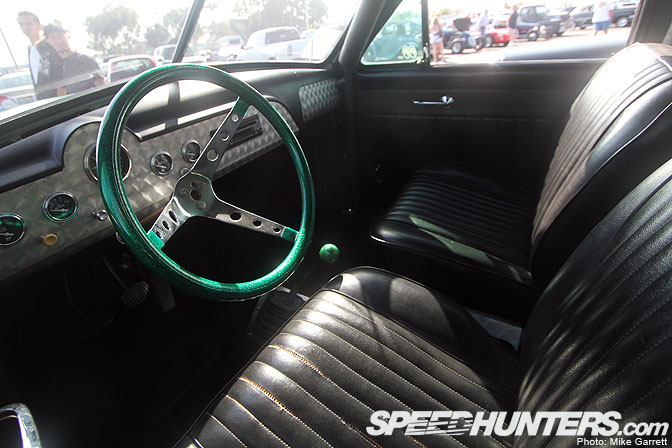 The coolest thing though, has to be the four-speed manual trans with matching metal flake knob. Can you imagine a car like this with an automatic? I certainly can't,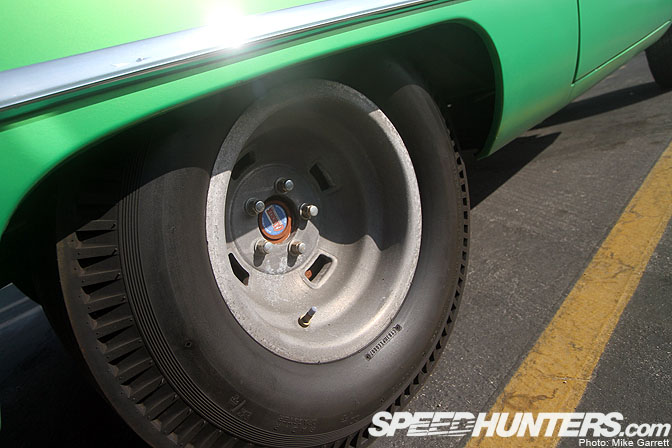 Old school mags and matching tires complete the look on the outside.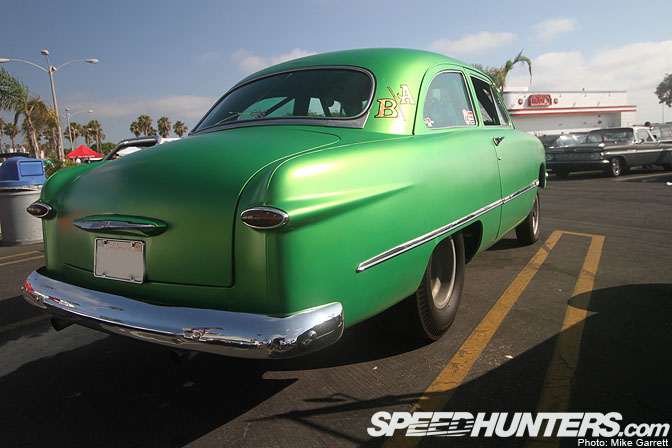 The overall vibe of this car would make it look right at home at Lions Drag Strip, San Gabriel, San Fernando, or any other of the tracks that littered SoCal back in the golden era.
Us youngsters will never know what it was like to experience those long-vanished places, but with cars like this around – it's not hard to imagine.
-Mike Garrett