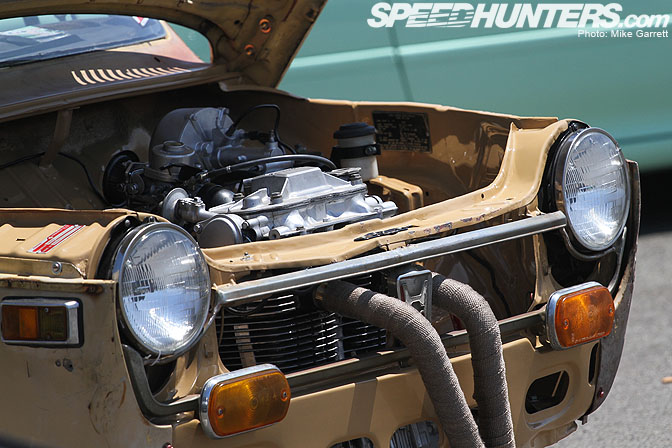 While browsing through the Nisei Showoff on Saturday, I kept an eye open for old school cars to Spotlight in fitting with this month's theme.
The minute I laid eyes on this little Honda N600, I knew I had to share it here.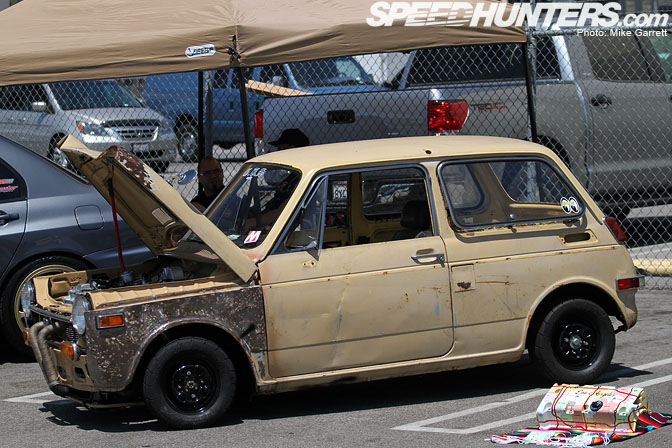 In Japan, the Honda N600's sister car, the N360 helped launch the kei car segment. Here in the states, the N600 helped to pave the way for the game changing Civic. As for this particular one, it shows every one of its 40+ years on the planet, and that's part of what makes it so cool.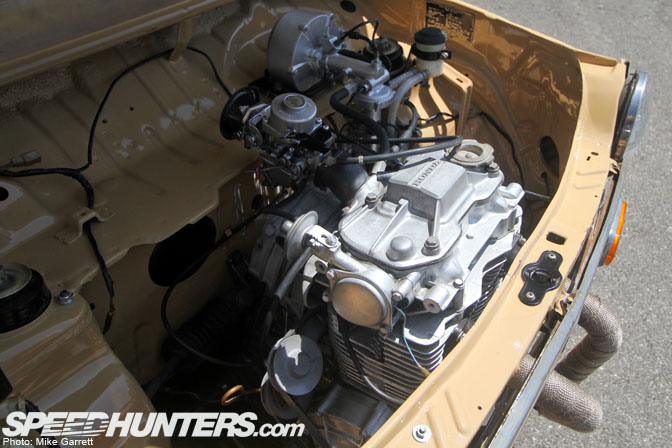 Another thing that makes it cool is the hopped up two-cylinder under the hood. I once went to an event at Tsukuba Circuit that featured nothing but modified micro cars, and this car definitely reminded me of that.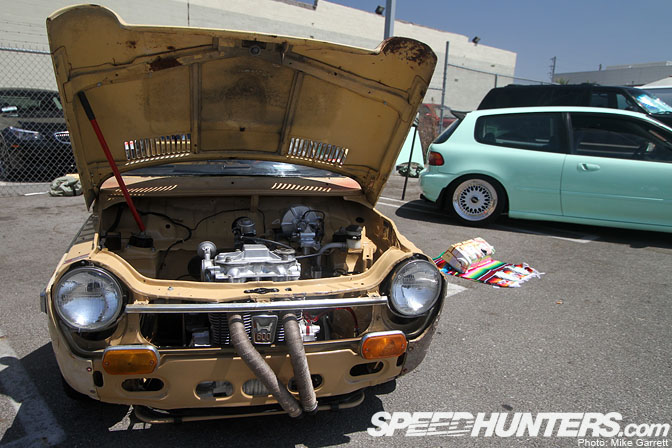 My favorite element of this car and other modified N360's and 600's is the way exhaust dumps out from the middle of the front grill.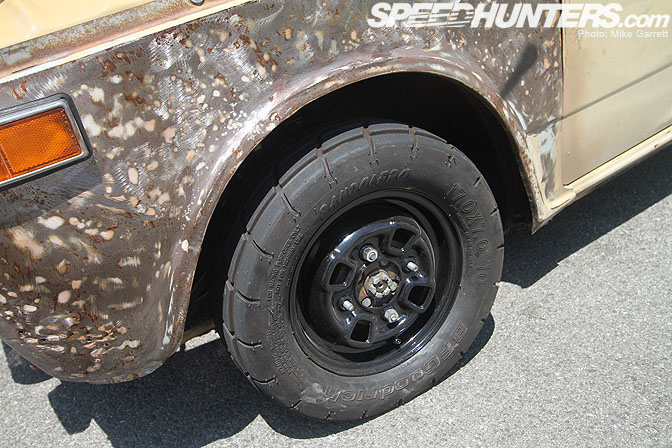 Check out the tiny little BFG "For Racing Purposes Only" tires. How incredibly fun would this be on a gymkhana or autocross course?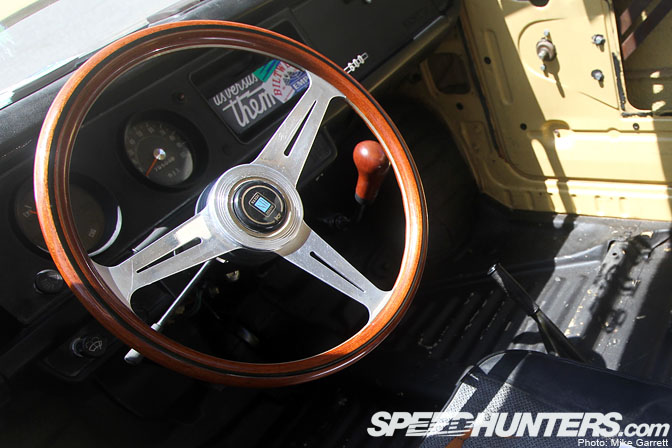 A look inside the interior. Not a whole lot going on here, with the big wooden Nardi dominating the dash.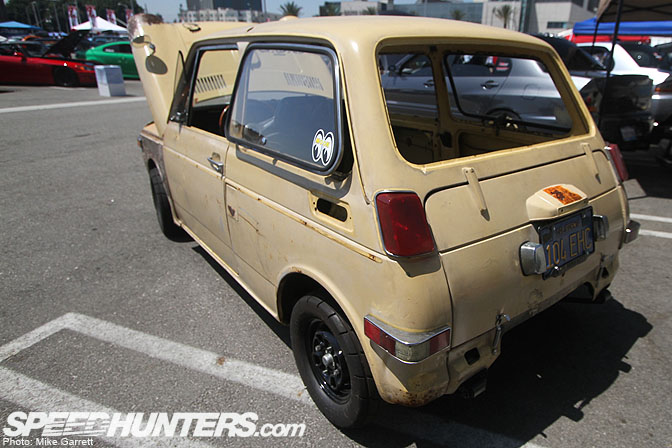 The little Honda most certainly wasn't in the best of cosmetic shape, and I'm not sure if the intention is to leave this way or restore it.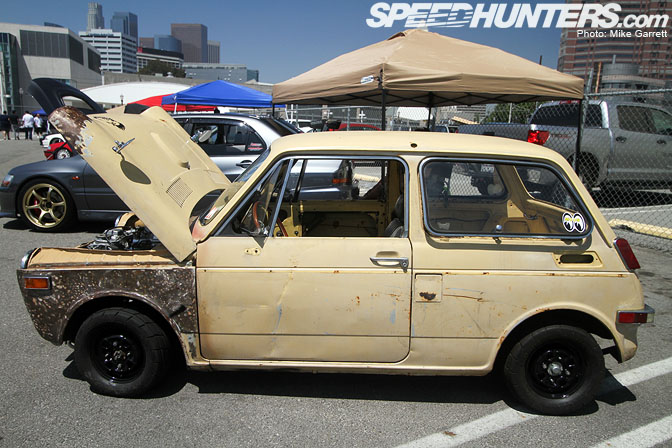 Either way, it was one of the most interesting cars at the event, and something that clearly was built for fun.
That's all you need really.
-Mike Garrett