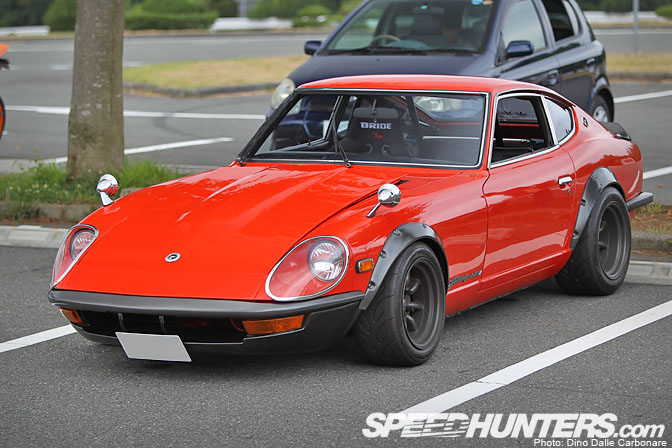 For those who saw my post on the recent Izu Drive, you may remember a shot of this particular S30 that just happened to pull up in the parking area where we all met.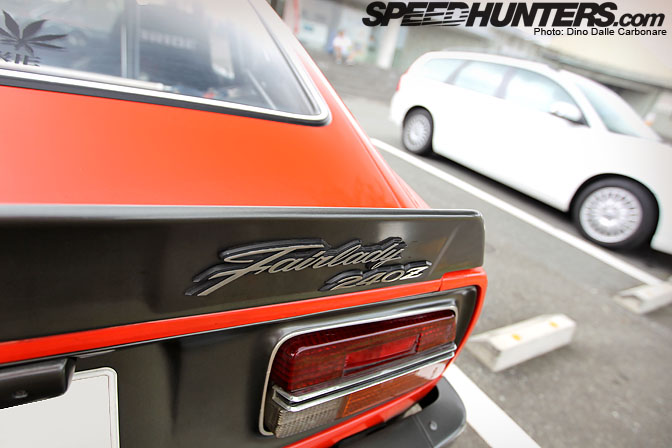 It had obviously been restored to perfection, sporting the unmistakable ZG rear spoiler…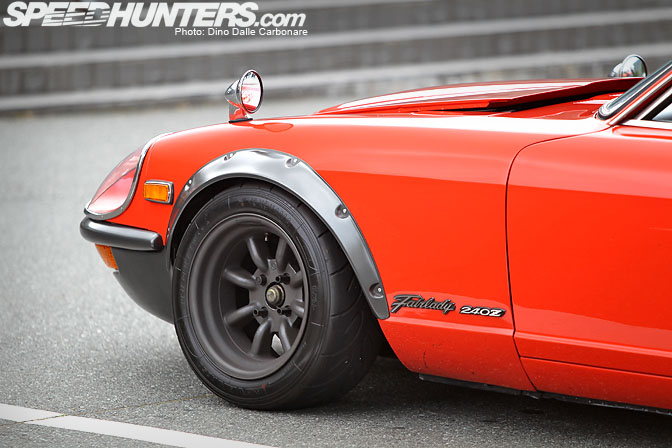 …riveted overfenders…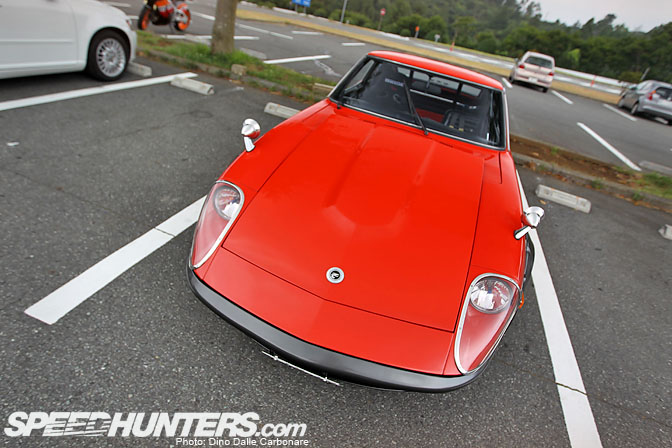 …and long "G" nose. The ZG only came in white, brown and red so the orange is obviously not factory.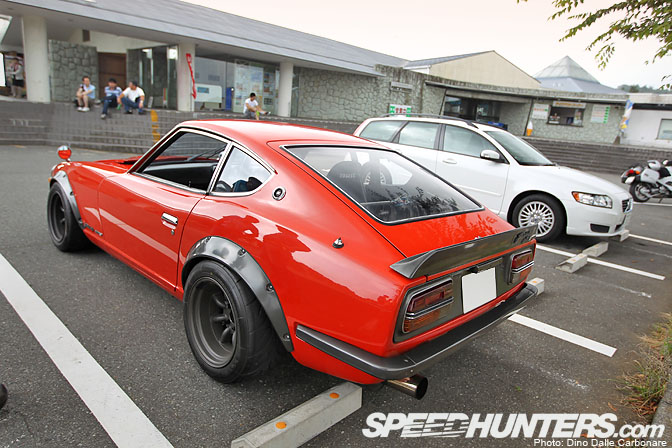 The 15-inch Watanabes were shod in brand new Yokohama A050 semi-slick tires 205/50R15 front, 225/50R15 at the rear. The stock stacked twin exhaust pipes were replaced with what looked like a one-off system.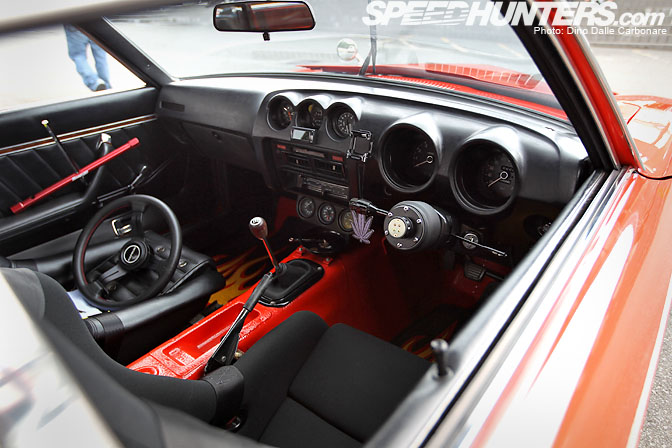 The semi-stripped interior shows this car is definitely used in anger, I did bump into it at the Izu Skyline after all! The passenger side vintage Datsun Competition seat had been replaced with a Bride Low Max fixed bucket. I'm guessing with a lightweight body, what sounded like a tuned engine and semi-slick tires you really need all the lateral support you can get when at the wheel!  Other cool details were the snap-off steering boss and the cannabis leaf shaped deodorizer….something that was definitely picked up at the local Autobacs store!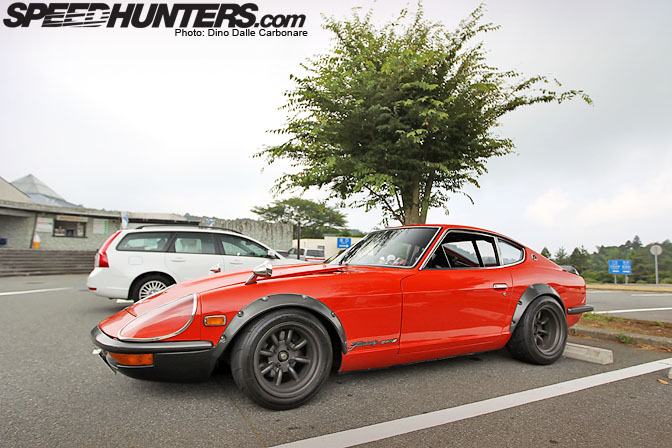 Suspension height was set just right, just the kind of stance you want to see on a classic Z like this.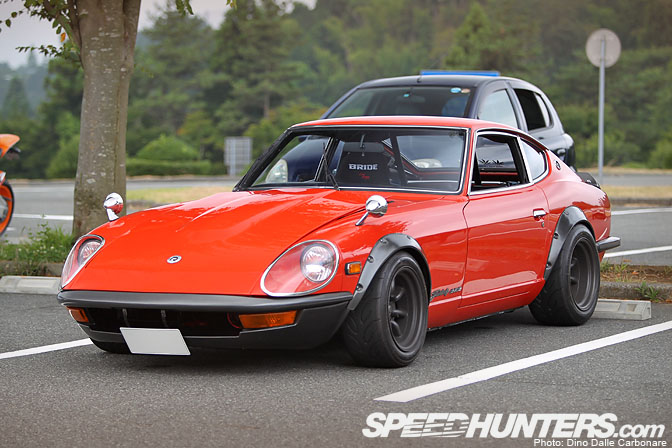 I liked how the hood was propped at a slight angle to allow hot air from the engine bay to escape, a very nice touch to one of the nicest S30's I've ever come across.
-Dino Dalle Carbonare