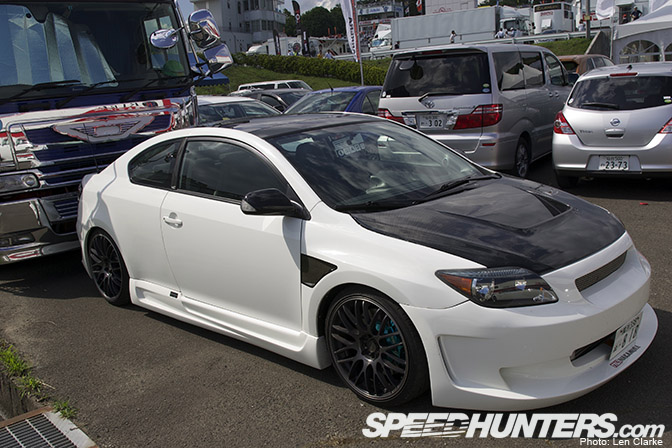 The SUGO weekend produced this ultra-rare in Japan machine – I've never even seen one! As most of you know, the Scion brand is aimed at the North American market and no Scion-branded vehicles have ever been marketed in Japan.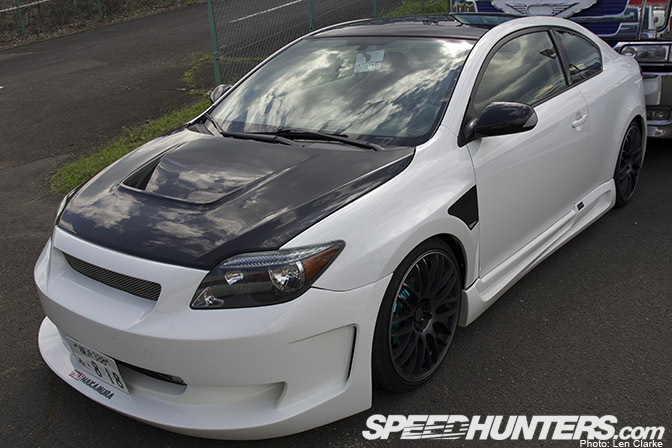 This current tC sports one of hundreds of available body kits for the model, this one from Kaminari.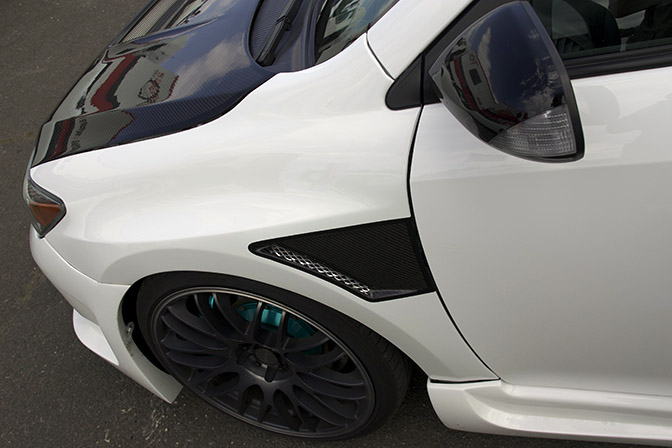 Treatments such as the functional air ducts above the front wheels were an excellent touch.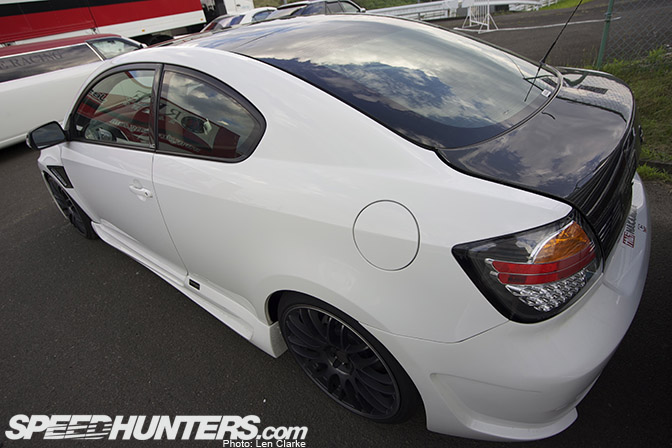 I tried to locate the owner and get him to move the car so I could get a view around the rear of the car – alas, nothing doing.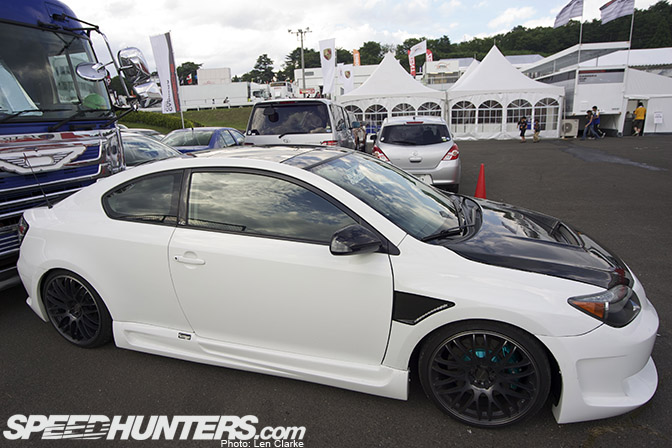 The car's stance is certainly very appealing, and the huge rotors add to the aggression of the 10-spoke matte black wheels.
Left hand drive, the whole bit. Not something you usually see in Japan.
 – Len Clarke