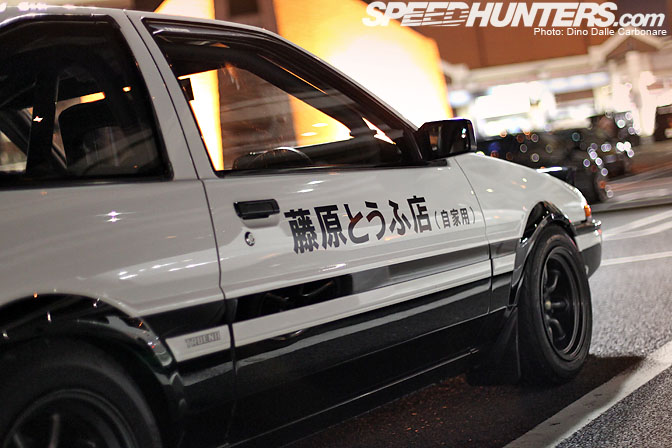 The AE86 day celebrations might have ended but it sure doesn't mean we can't keep enjoying some more hachiroku goodness this week too. Late last Friday evening I was packed up and ready to head out for the long drive up to Ebisu Circuit for the D1 Grand Prix, but I thought it would have been a pity not to take the detour and head to Daikoku Parking Area (PA) to check out the usual small AE86 gathering that goes on every year on the 6th of August.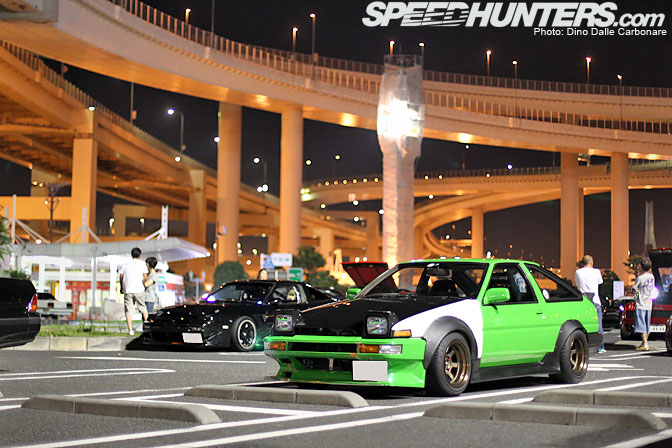 I arrived a little early and had to wait quite a while before the first few cars began showing up.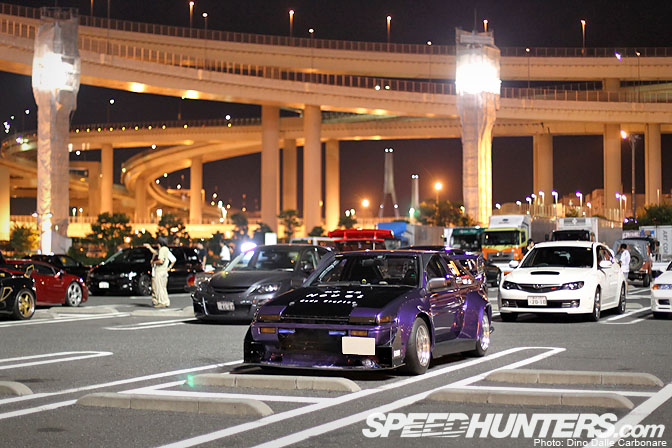 Being a Friday night, one of the busiest nights at the PA, tons of other cars began pulling in and parking in their own little groups. These kept me entertained for a while as I waited more buzzing 4AGs to arrive.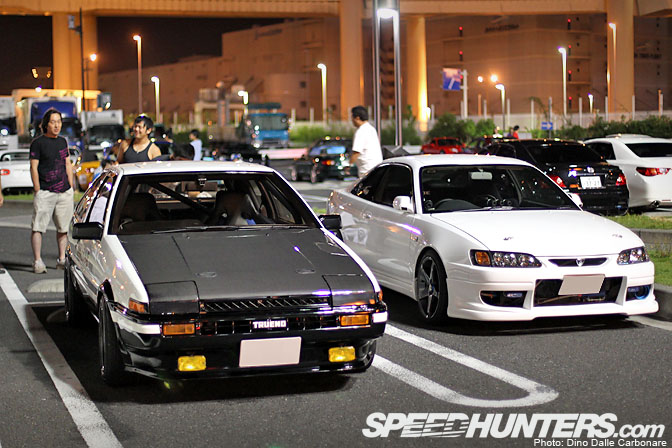 An AE86 and AE111 parked next to each other. The AE111 (1999) is the final generation of the Levin powered by the 20 valve version of the 4AG that so many people try to source for their hachirokus.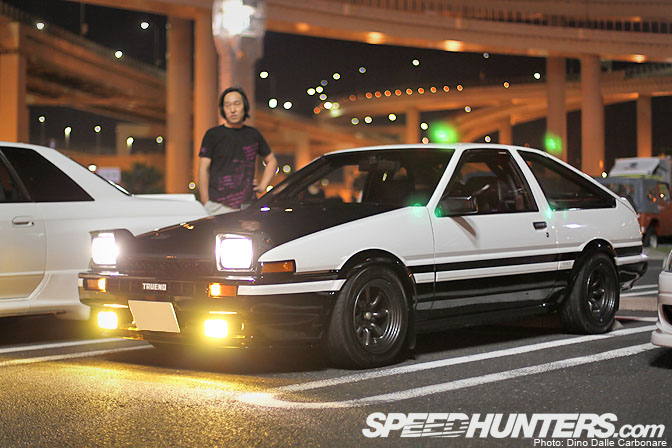 You just can't go wrong with the Initial D look!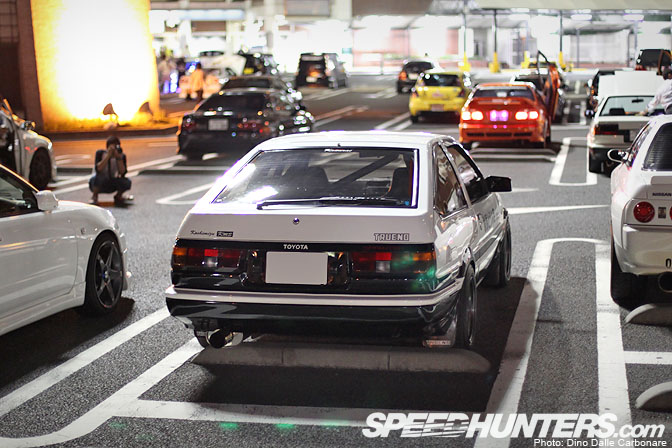 I see this Trueno every year at this meeting and it's obviously cared for very well as it's absolutely perfect in every detail…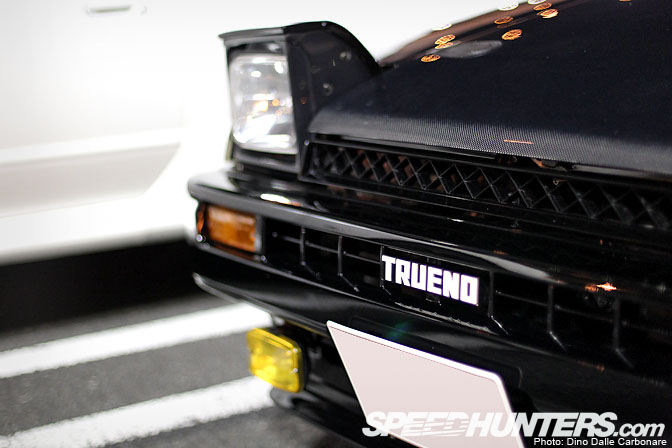 …from the carbon hood…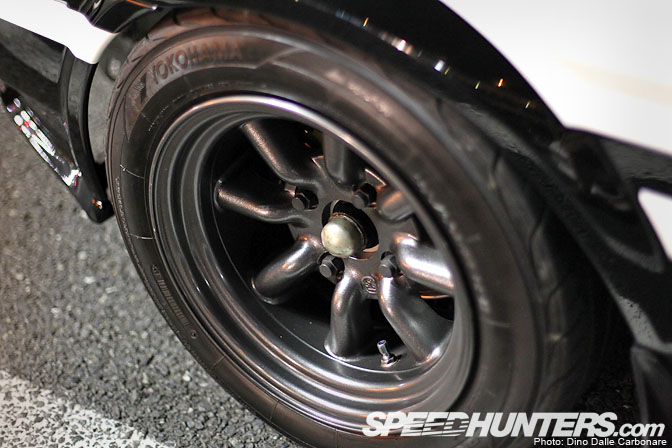 …to the Watanabe wheels.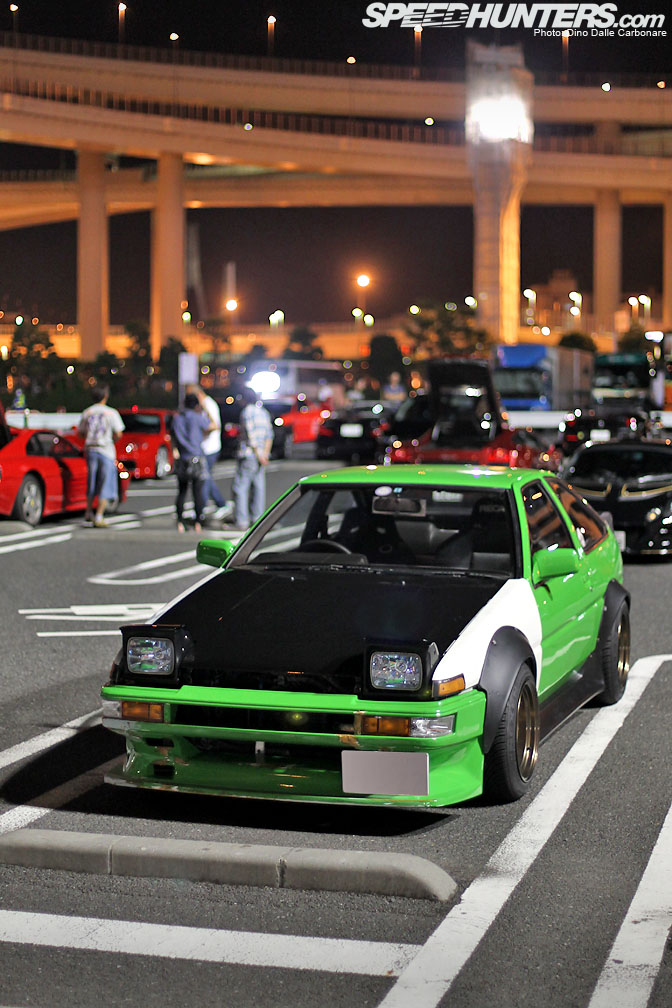 This was the first car I went to look at, attracting me in part by its curious mix of color, obviously a work in progress…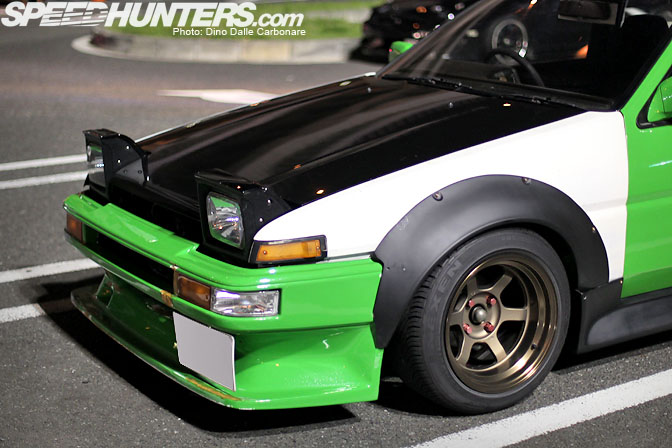 …but primarily due to the beautiful set of TE37Vs that it was sitting on.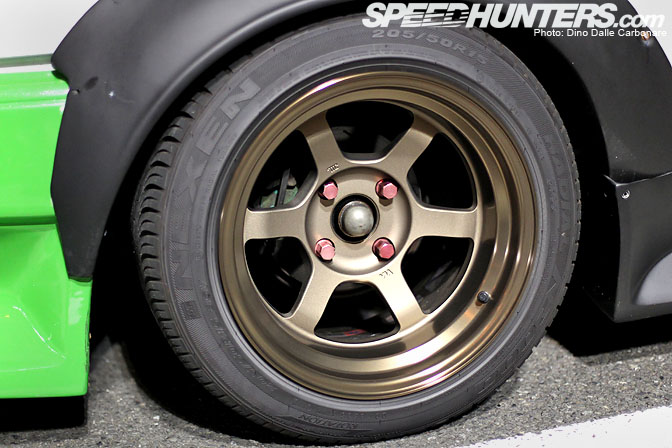 I'm sure Rays have really stepped up production over the last few months as I've been seeing more and more of them fitted to a variety of cars.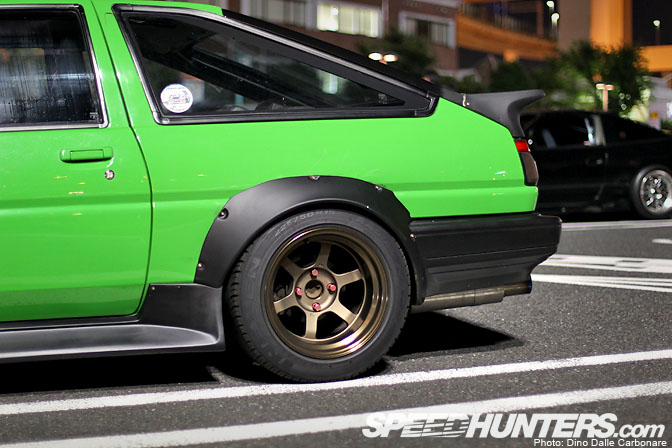 The matte bronze spokes combined with the chunky diamond-cut lip is nothing short of perfection!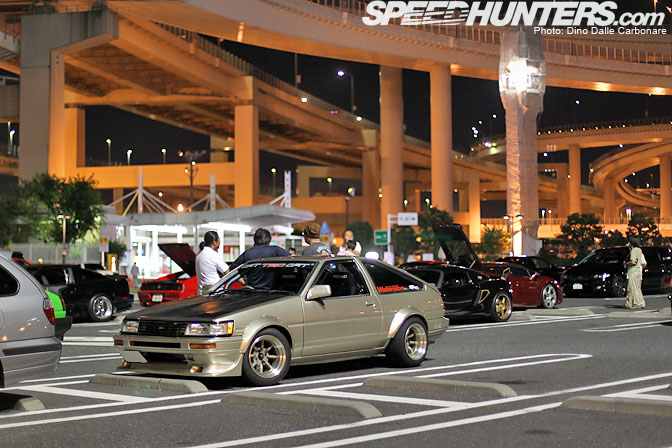 Slowly more cars joined the meeting, all flaunting their unique styles.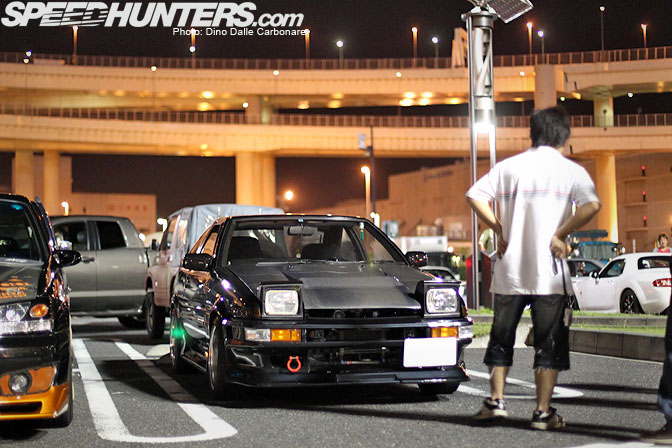 I spotted this black Trueno parked far away from the main group so headed over to take a closer look…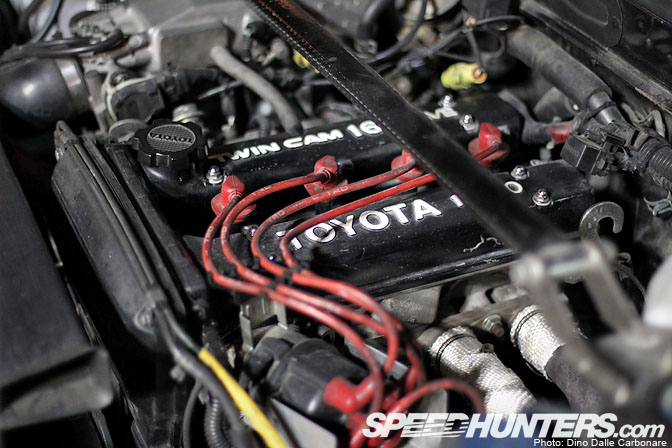 …asking the owner to allow me to take a few shots of his engine bay. Almost all stock; nothing wrong with that!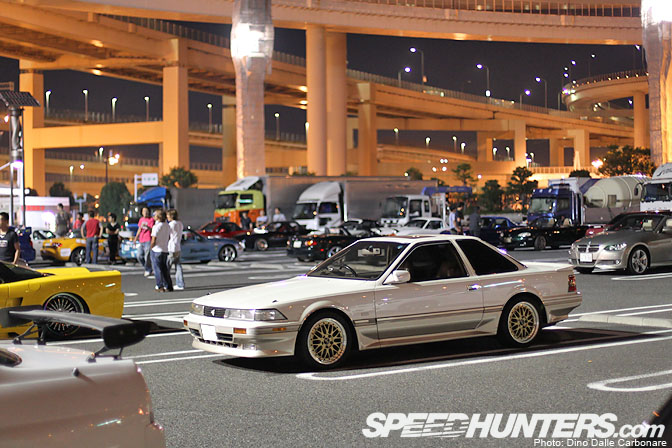 Not an AE86 I know, but another modern day vintage car from Toyota, a lonely Z20 Soarer sitting all alone in the space usually reserve for show cars.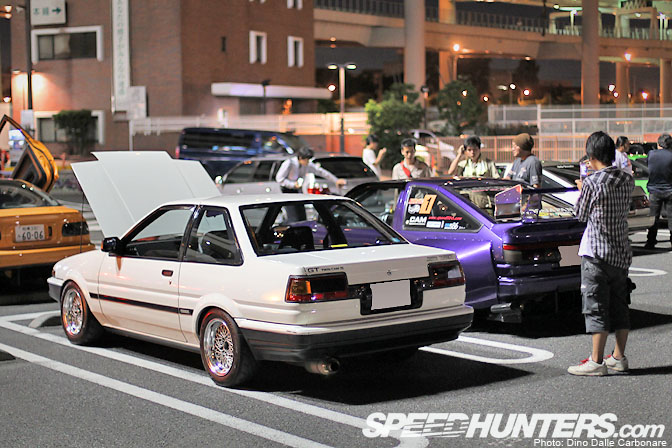 This Trueno belongs to the Speedhunters reader who back in February tipped me off about the Tsuzuki PA meeting some of you may remember. This time I was able to take a better look at his ride…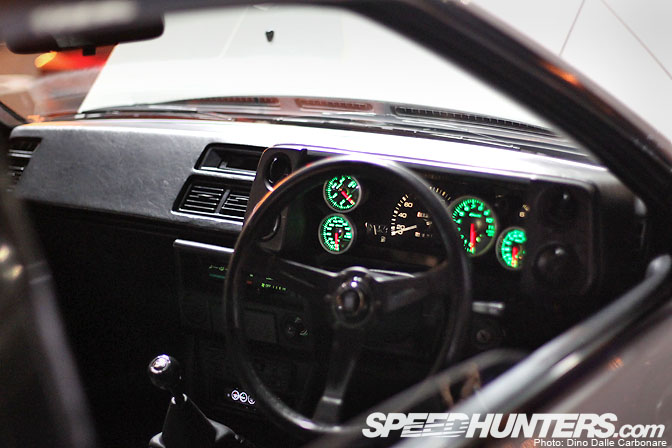 …a car he obviously looks after very well and has owned for quite some time. Inside he has fitted a series of Defi gauges around the stock instrumentation, preferring not to scatter them unevenly and randomly around the cabin like on the pillars or air vents. Other small touches are the Nardi Classic steering wheel and TRD shifter. What you can't see is the period correct Eva IMSA bucket seat.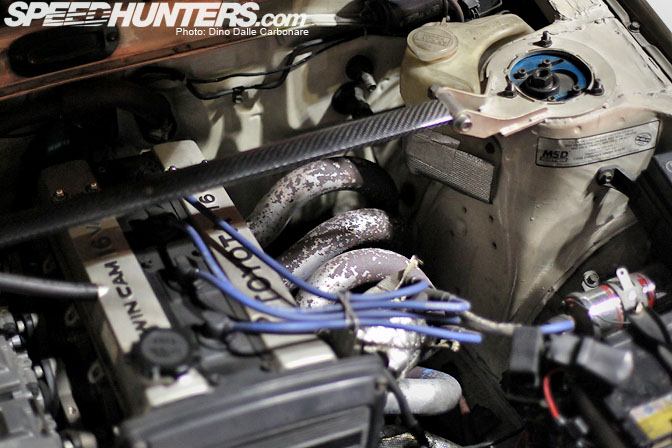 Under the hood real otakus will spot the classic original steel N2 headers, an item that is virtually impossible to find these days. The owner can't recall if they are TRD or Trust, but since Trust supplied TRD they are exactly the same.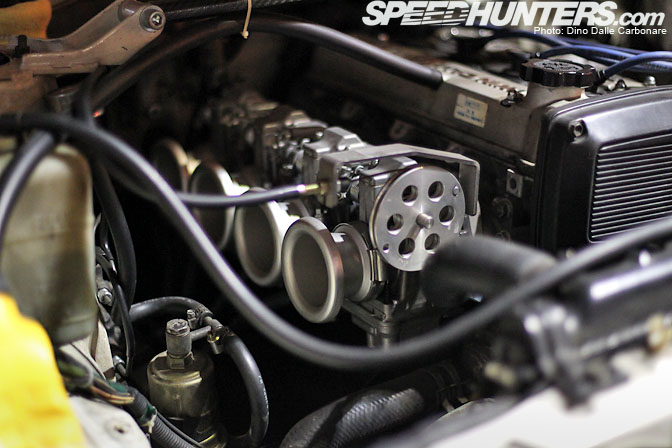 The engine is an AE92 kouki 4AG fitted with WISECO high-comp pistons, Toda Racing high-lift camshafts and inner shim lifters. The engine was converted to run carbs, which allowed a lot of wiring, not to mention the ECU, to be scrapped. These are Mikuni TMR side valve items similar to the popular Keihin FCRs but with slightly bigger diameter throttles.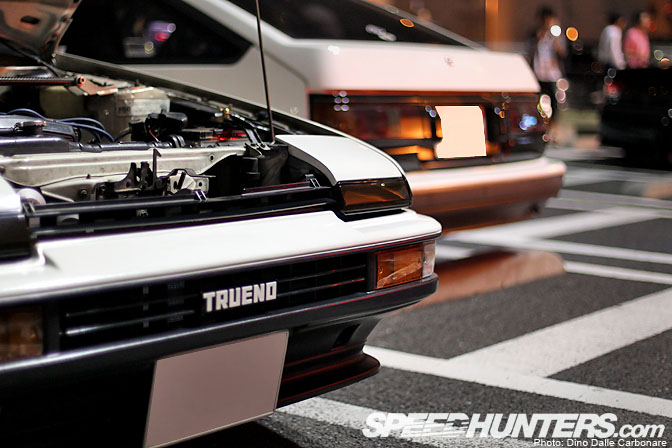 The car has also been spot and seam welded throughout.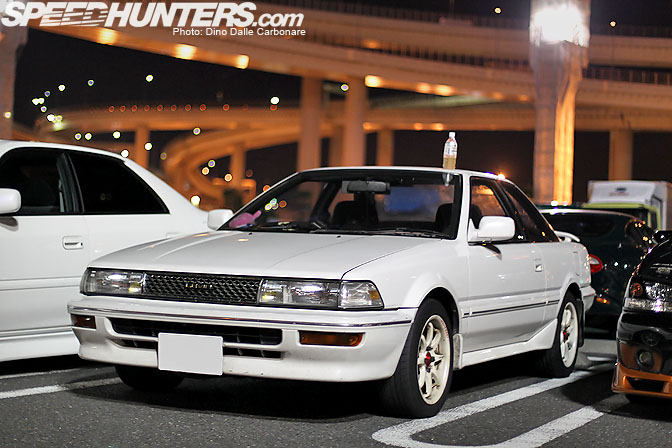 AE92 Levin, of course like the AE111 we saw earlier, front wheel drive with transversely mounted 4AGs. These cars still have a lot of appeal for many enthusiasts in Japan!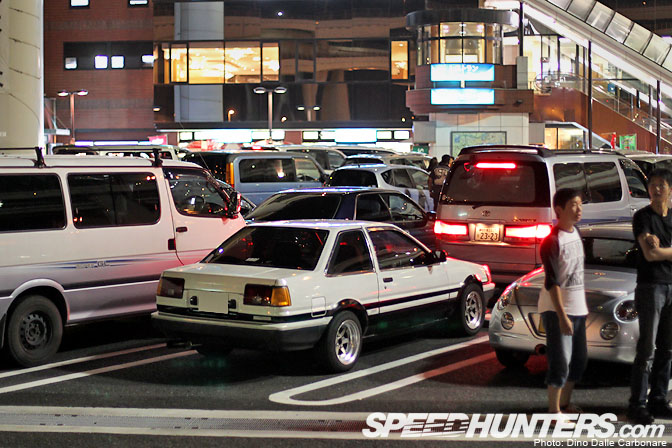 After 9 pm the parking began to fill up nicely…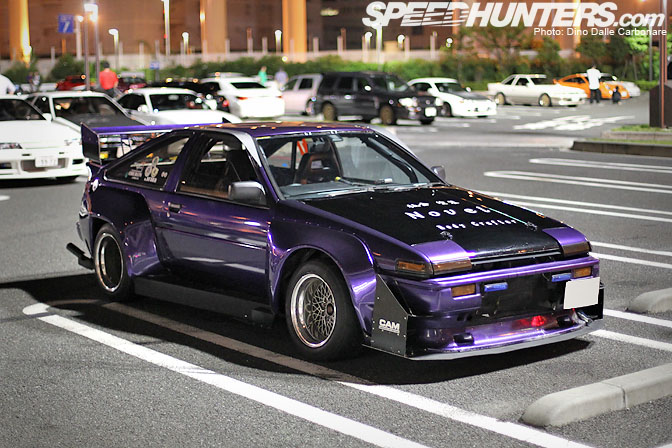 …but you will have to wait for Part 2 to see more cool cars like this monster, apparently one of the fastest AE86 on the Shuto! 
-Dino Dalle Carbonare