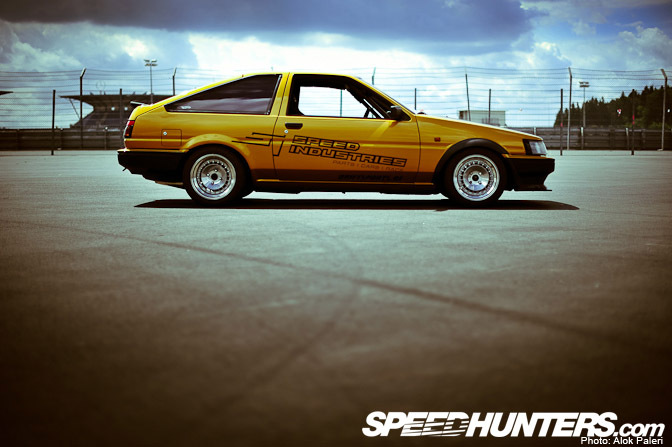 Being AE86 day, I thought I'd look around and try to feature one here on Speedhunters. The trouble was, I know just three guys who own a Hachiroku – one of them is in bits and the other is midway through an S2000 engine swap. Luckily for me though, I had recently shot the cleanest AE86 of the three, so here we go.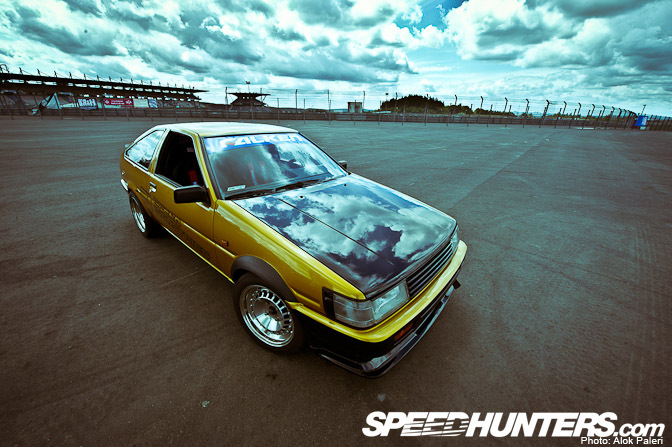 This car belongs to a Swiss friend of mine of the name Swen Burkhard who bought the car initially with no knowledge of the car's rather legendary status amongst enthusiasts. He was looking for a car after he realized the dangers of motorbiking, and had somehow gotten wind of a lot of guys taking AE86s for hill climbs.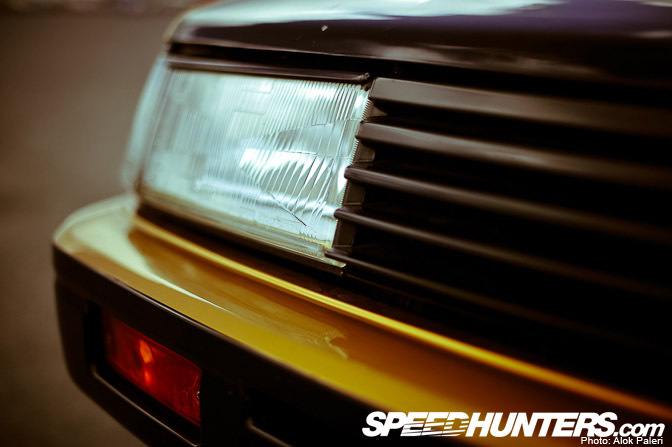 Eventually he realized the cult status of his newly acquired toy and being a petrolhead he naturally decided to take it to the track.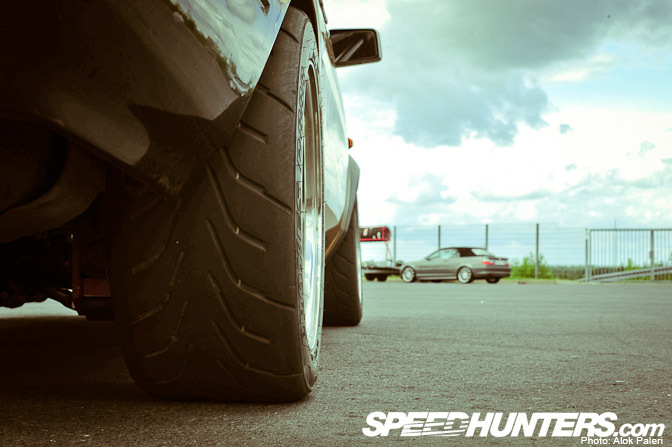 Since Swen does not have a crew of mechanics to support him, it was crucial that he knew the car inside out. His friend had a garage where Swen could tinker away at the car during his free time. He insists that all the technical mods on the car were done by himself, despite having no schooled background in the field.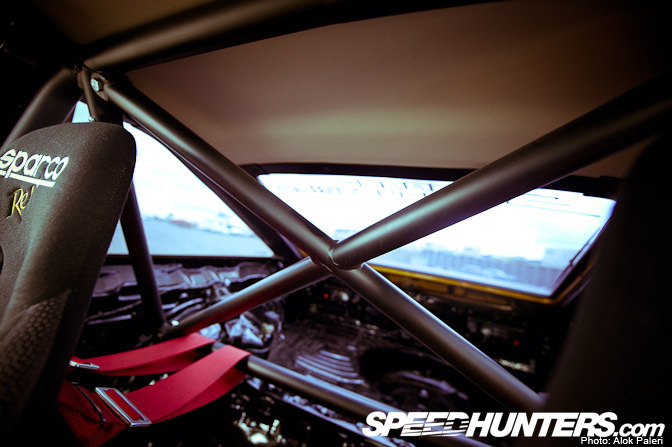 The car was stripped of most of its creature comforts and a Wiechers Rollcage was installed.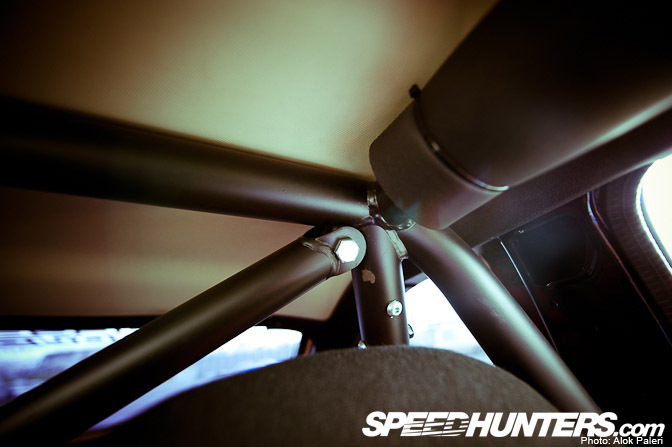 The inner engineering geek in me goes alive in moments like this when you look at cage closely and can sort of see how in the event of a collision the impact forces will be deflected away from the occupants.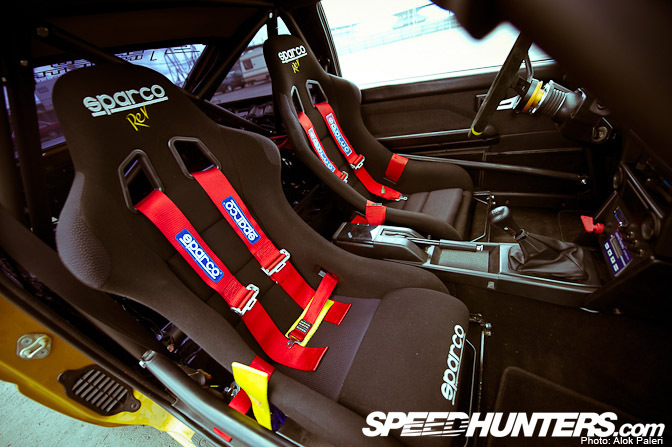 Safety gear continues in the cockpit with Sparco harnesses and bucket seats that hug you from behind. Notice at the bottom right you see a carpet instead of metal?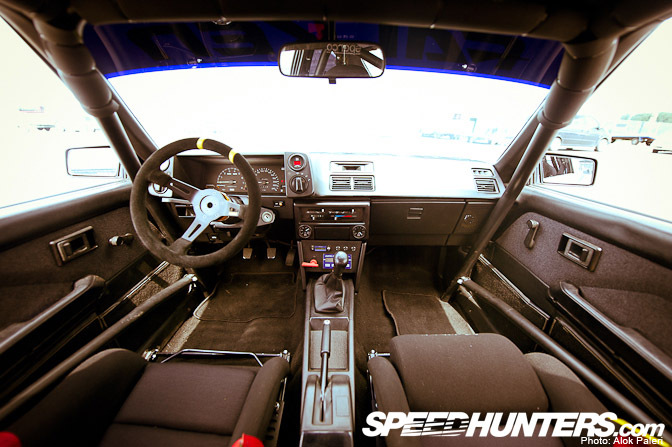 From this perspective, if you ignore that snap on Momo steering wheel and cage, it's otherwise a pretty stock look.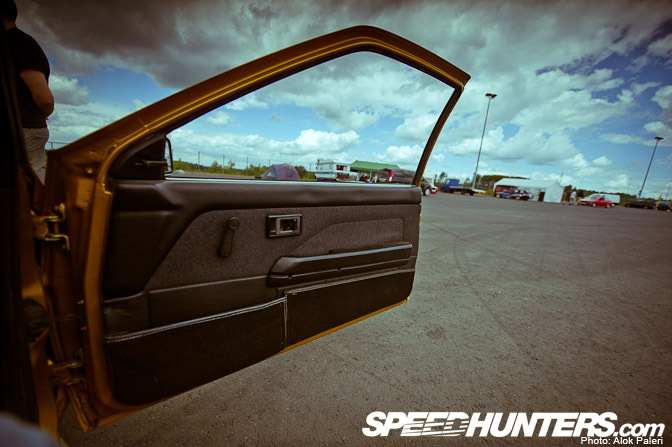 Quite civilized I'd say… with complete door panels.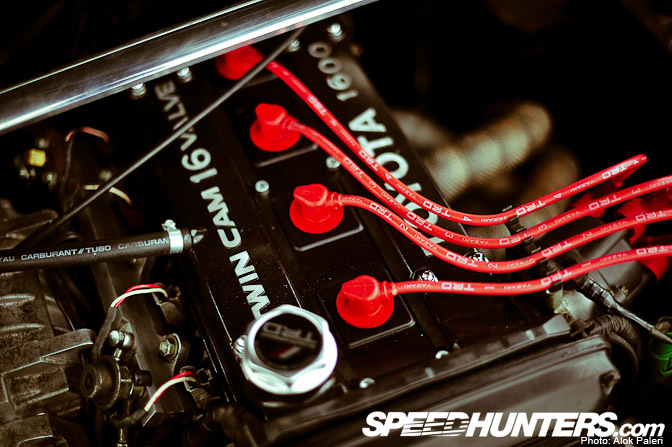 The twin cam inline 4 rev-happy 4AGE motor takes care of the propulsion but not all by itself.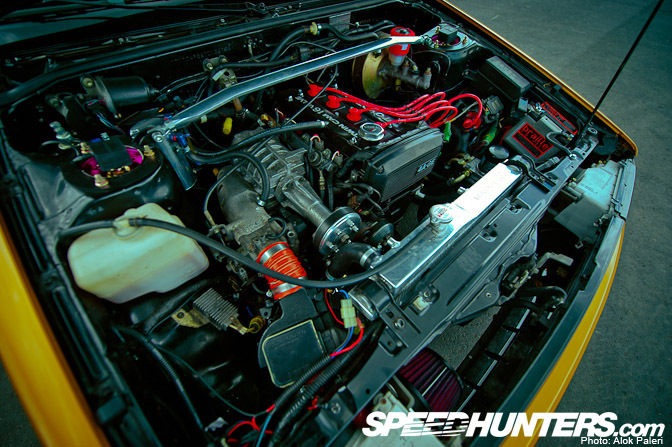 As you can see, an HKS supercharger was installed for that little bit extra kick.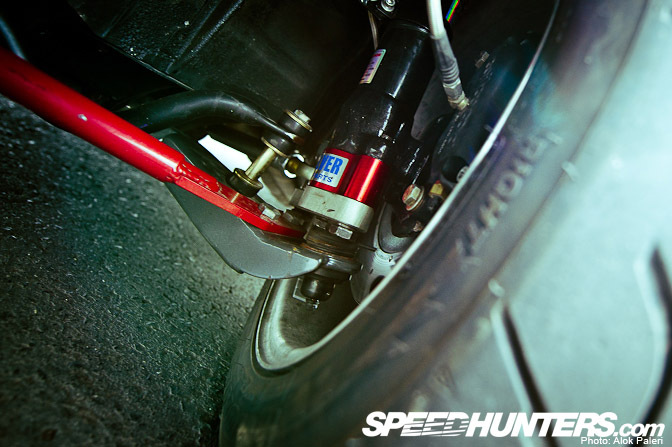 The car has GReddy Type S suspension all round, as well as a Wilwood brake kit. The full speclist follows.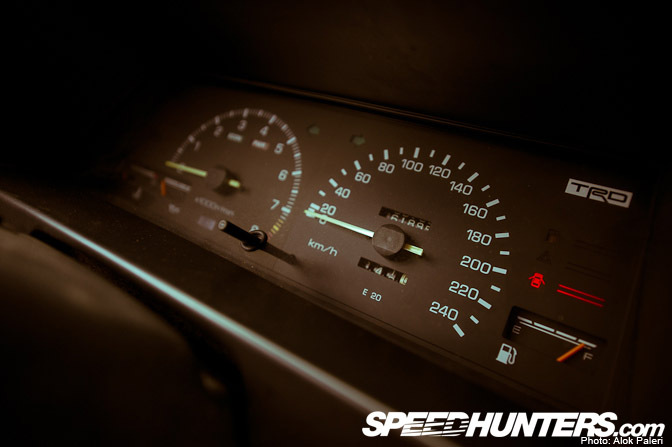 I've seen that rev needle go past 7000rpm far more times than I care to remember…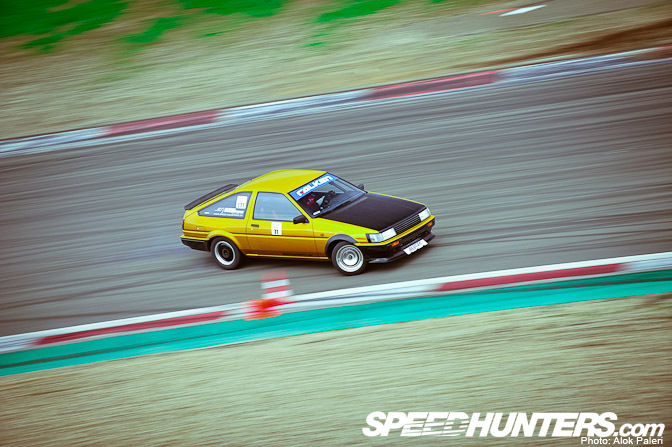 …mostly when the car was sideways. This is him up through the Schumacher S corner at Nürburgring late last year.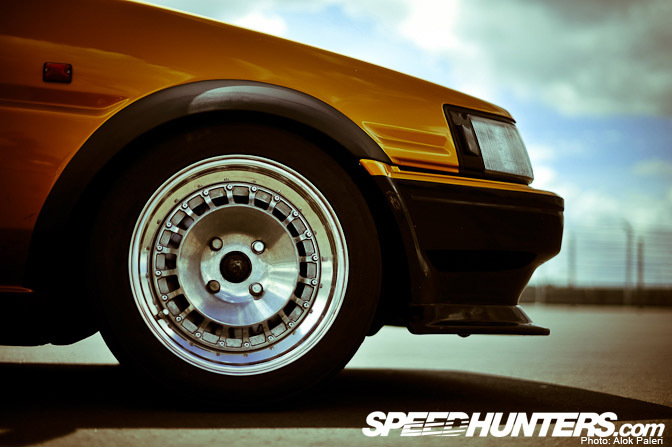 The Schmidt TH line rims suit the car well.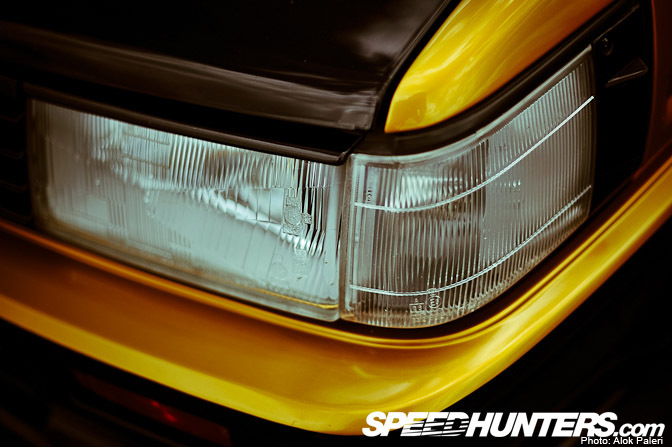 I try to get atleast a couple of passenger laps at every trackday I attend where Swen is around as well. And every single one of those times, it fills me with great sadness that cars like these will never be made again. Modern health and safety rules will never let something like an AE86 through their forcefield. True, the safety aspects are all important, but as with everything good, the period of pure, ultra lightweight cars are slowly coming to an end. The Hachiroku was never built for outright power – off the shelf it had just 130 horsepower and about 150NM torque – but it had an almost holy level of balance that grippers and drifters both respected. And irrelevant of whether Swen was drifting or gripping, you always see me smile when I get out of the car. 
The little Hachi just makes you happy.
- Alok Paleri
Spec List
Interior:
Wiechers roll cage
Sparco bucket seats
Sparco harness
Momo steering wheel
TRD shortshifter
Handbrake knob
Stack gauges
Greddy remote control
Lap timer
Exterior:
Toyo 195/50/15, 225/45/15
Schmidt TH Line 15×7,5/ 15×8,5
Redline tail lights
Rolled fenders
Suspension:
GReddy Type S
T3 lower arms
T3 outer tie rods
T3 tension control rods
Revolver roll center adjuster
Whiteline stabiliser
Willwood brake kit
ATS differential
TechnoProSpirit brake discs
Project-Mu brake pads
Goodridge stainless brake lines
Prothane bushing kit
Cusco lateral bar
Engine:
4age Bluetop
HKS supercharger
Custom head gasket
Walbro fuel pump 255
Supra MK3 injectors
HKS fuel pressure regulator
Cusco oil catch tank
Trust oil filter relocater
HKS header
HKS silent hi-power exhaust
Exhaust wrap
GReddy airf ilter
Koyo Radiator, Electric fan
Mocal oil cooler
Custom fly wheel
Exedy stage2 clutch
ARP head bolts
TRD sparkplugs
TRD thermostat
Custom pulley kit
Cusco transmission mounts
Cusco engine mounts
Toyota Oil-, Water pump
Heltech custom piggyback ECU