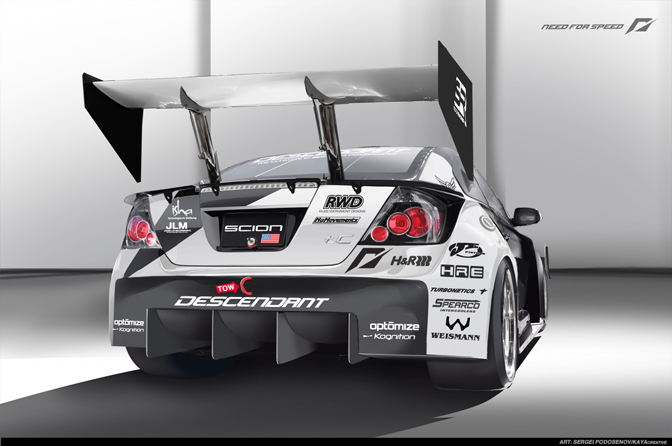 Unlimited Class Racing… what image springs to mind when I mention these words?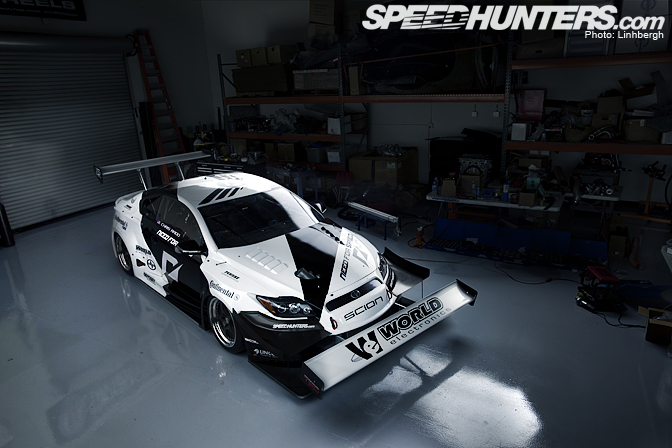 Older people in the Speedhunters audience will likely think back to the glorious Can Am era; a fearsome class of racing cars from the 60s and early 70s which saw the fastest race cars on the planet governed by next-to-no rules.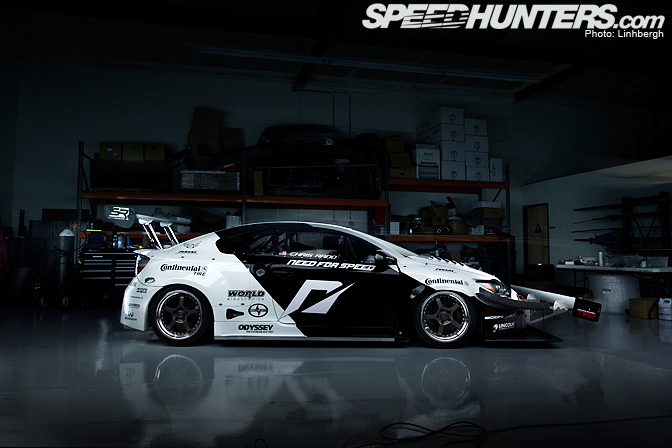 Can Am has long since been regulated to history, and it's rather unlikely that a race series of the sort will ever surface again. Economic, health and safety considerations have put a halt to race series which are free from pesky rulebook considerations.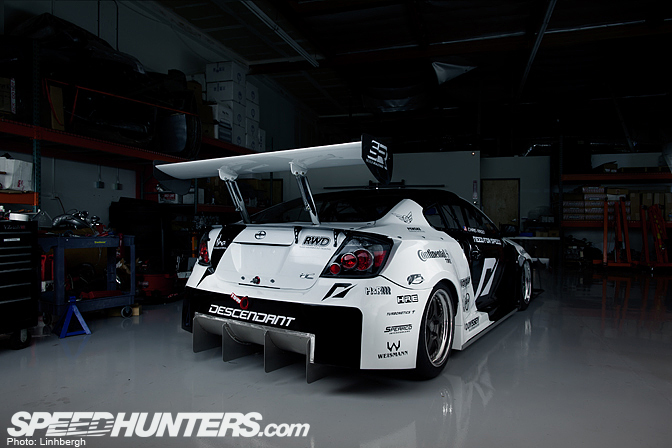 …unless you consider the worlds of Unlimited Time Attack and Pikes Peak machines. In these two arenas, crazed car builders are still encouraged to create insane speed contraptions. And I'm rather pleased to announce that the madness is going to be escalated to a whole new level with the debut of Chris Rado's new Team NFS World Racing AWD Scion tC.
Yes the little beast is finally going to be hitting the track!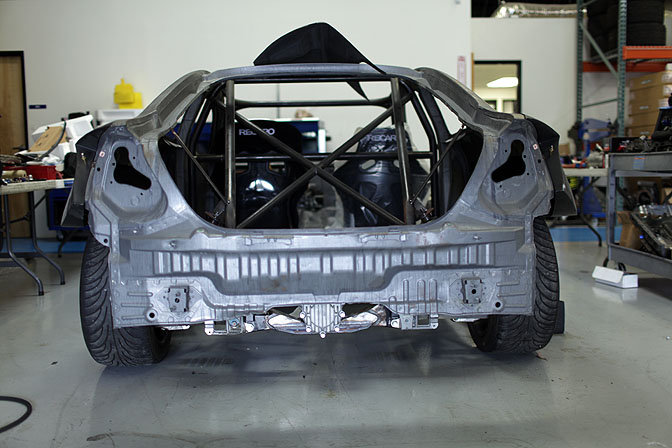 This car has been a few years in the making and was first discussed when Chris and I were kicking around ideas for a Need for Speed LIVE Brands Hatch event two year ago. Rado really wanted a machine to take on the world's fastest time attack cars, so an all new AWD Scion project would be needed. The event project didn't come to fruition, but the AWD Scion tC was going to become a reality. Chris would make sure of that.
This is how the car looked when we first previewed it on Speedhunters over a year ago. The drivetrain and suspension were laid out, but the shell was still in need of a proper "metal reduction" diet.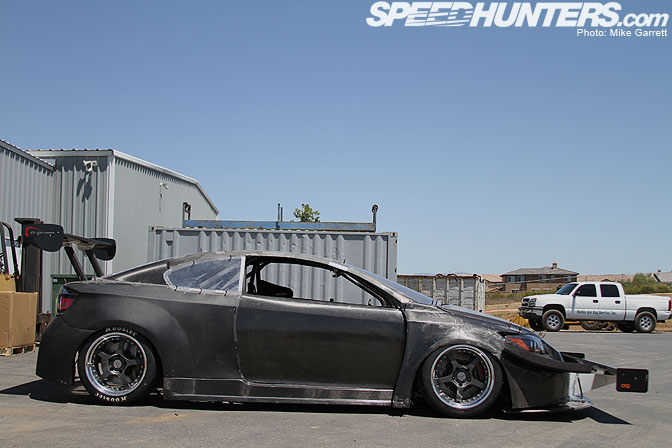 Mike Garrett did a shop tour of World Racing this past March, but the AWD car was nowhere to be seen.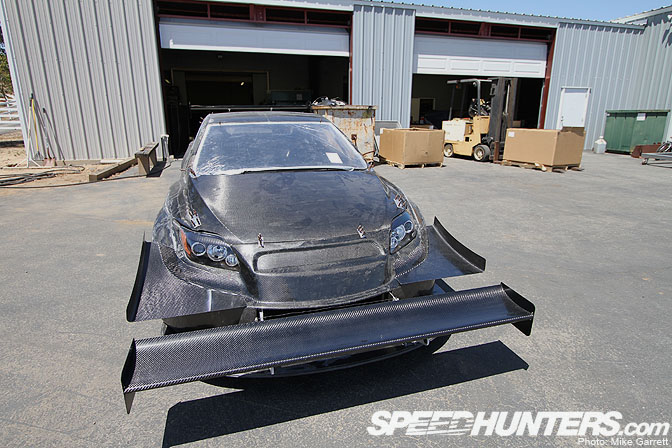 It turns out that it was being worked on at a second location around a hundred miles outside of Los Angeles.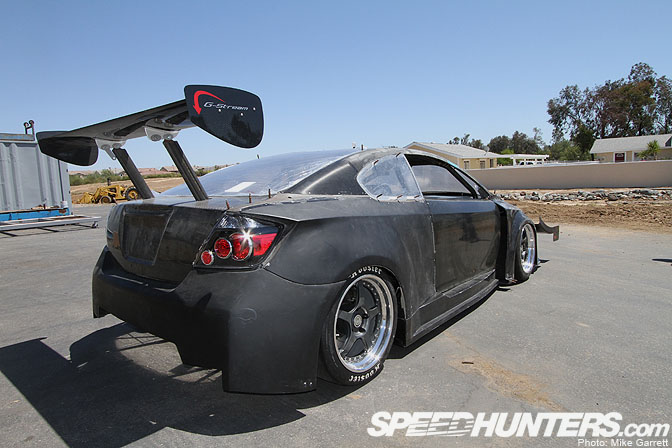 This is how the mocked up car looked in May, when Mike checked in on its progress.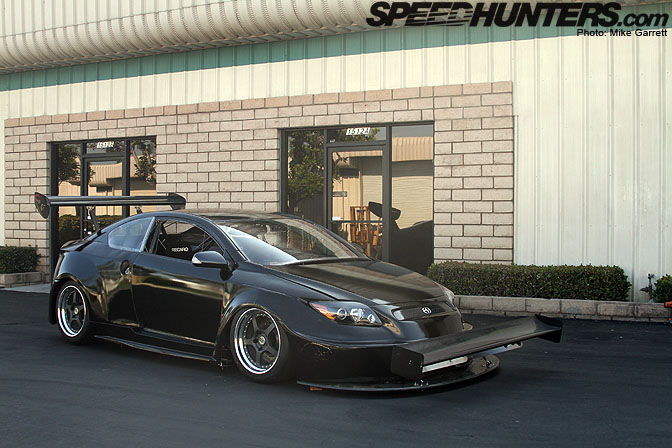 Fast forward to last month and things are starting to look like the real deal.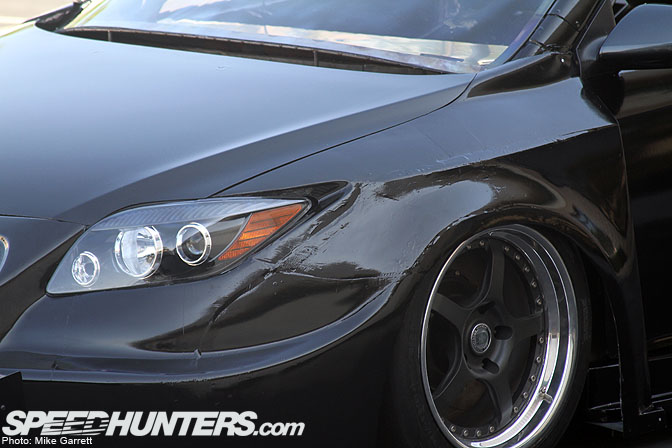 The body work wasn't complete at this late stage….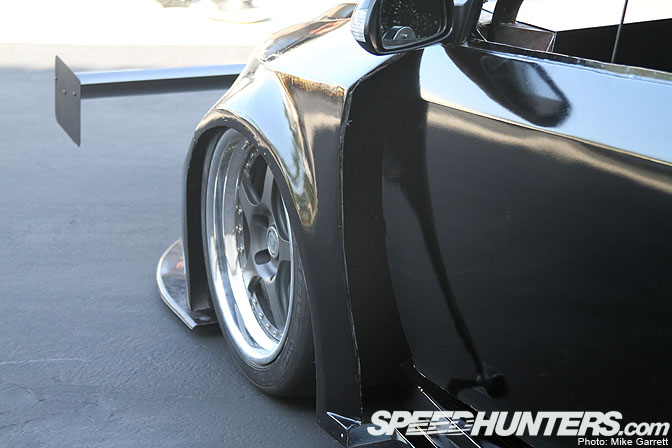 But you can see what a wild machine it is.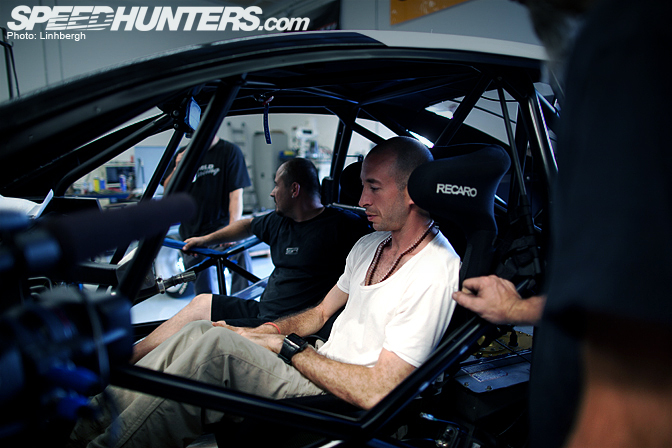 Last week Linhbergh spent some time with the World Racing team as they set aside the need to sleep in order to finish up the car.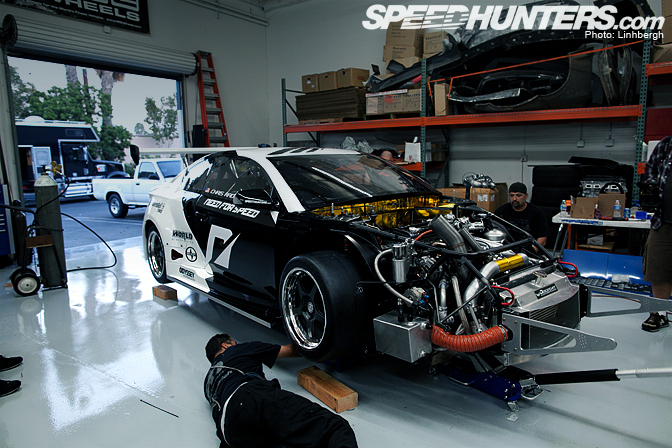 The Scion is going to make its competitive debut this weekend at Road Atlanta.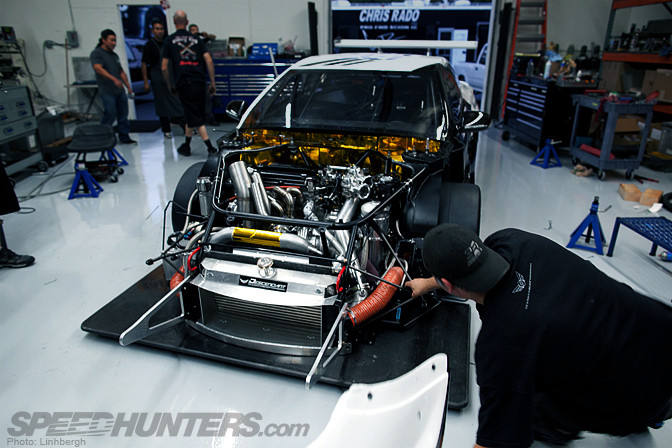 Here are the final parts coming together. Note the gold plated firewall….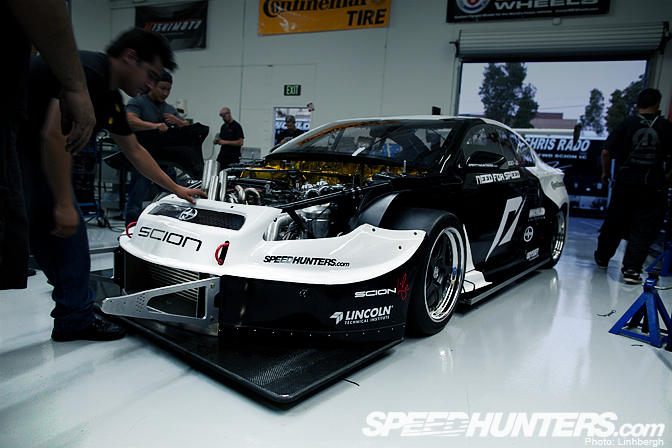 … and the vertical exhaust.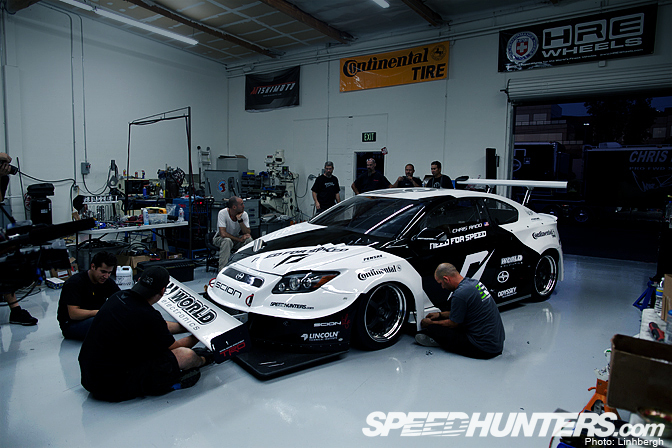 Voila finished!
I was speaking to Chris on the phone yesterday and he's pretty excited to finally have two more wheels of driven power! His plan is to be putting down in excess of 1100 crankshaft HP with this thing, so AWD is a complete necessity.
Some of you may recall that the old 1980's turbo F1 cars had so much power that they would run extreme amounts of wing, to the point of stalling the air. But gobs of horsepower means that Prost and Senna's machines could power their way through the resultant drag and generate large amounts of downforce.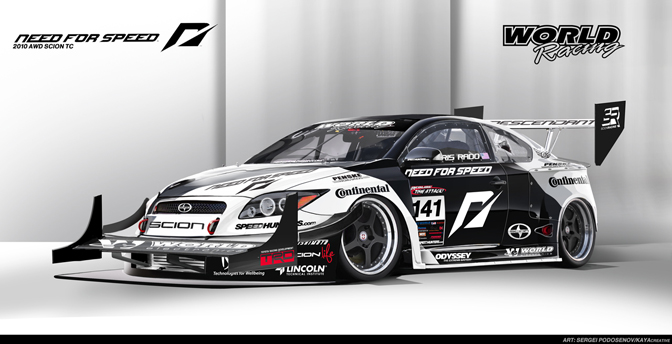 From what I can tell, this is the approach that Rado and company are taking. Tons of Power + Tons of Downforce = Tons of Grip = Speed.
Something like that... anyway Chris has promised he'll write up a proper driver blog about the design and build process of the newest member of Team Need for Speed in a few weeks. He has big plans for this car in 2011 and beyond with the goal being to take it to do battle with the world's top Time Attack cars.
Let the insanity begin!
:Rod Chong