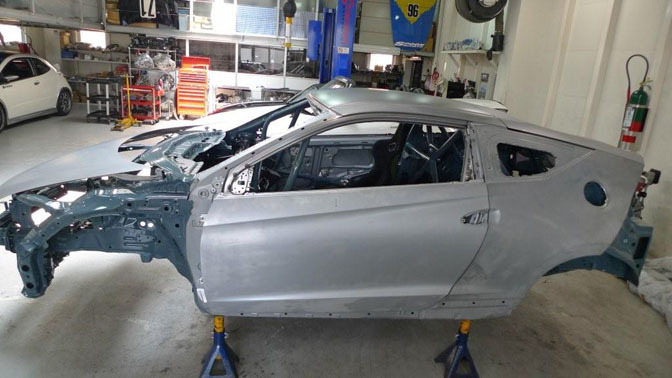 Just got this nice series of pictures from Ichishima-san over at Spoon Sports. Their new CR-Z race car shell has just returned back to the Type-One workshop after getting prepped before the full build begins. This is the car Ichishima-san will drive later in the year at the 25 Hours of Thunderhill and will be unlike any hybrid anyone has ever seen!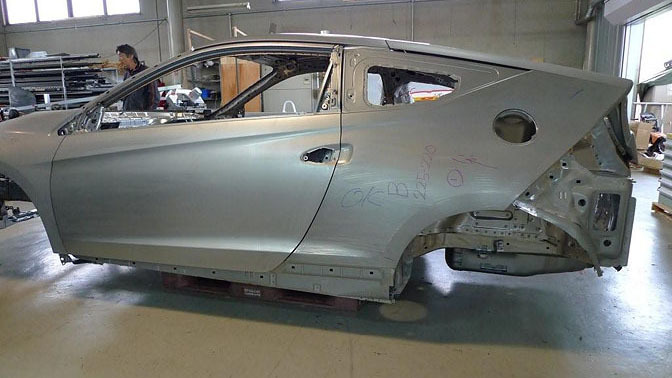 The chassis has been prepared to Japanese Super Taikyu specs, spot welded and stiffened…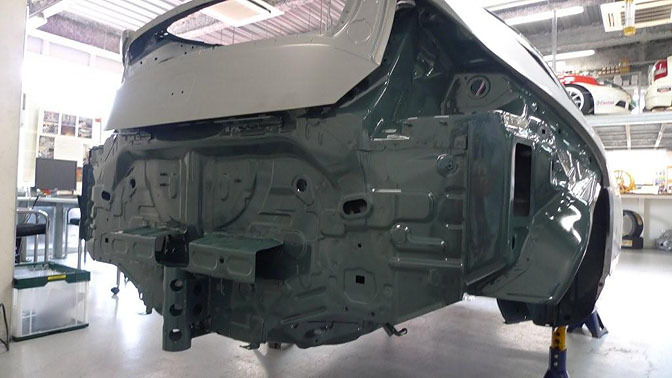 …ready to be fitted with special lightweight Spoon body parts.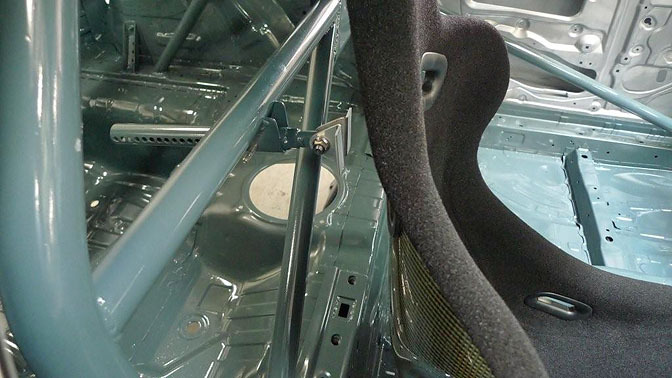 A custom roll cage was fabricated and welded in the interior for extra safety and rigidity.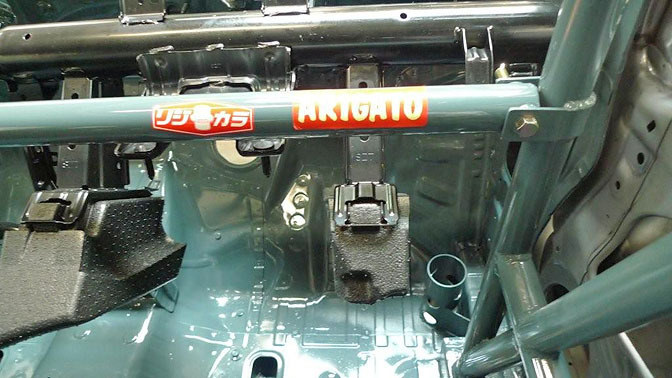 This part of the cage will be under the stock dashboard which has to be specially cut to fit around all the pipe-work.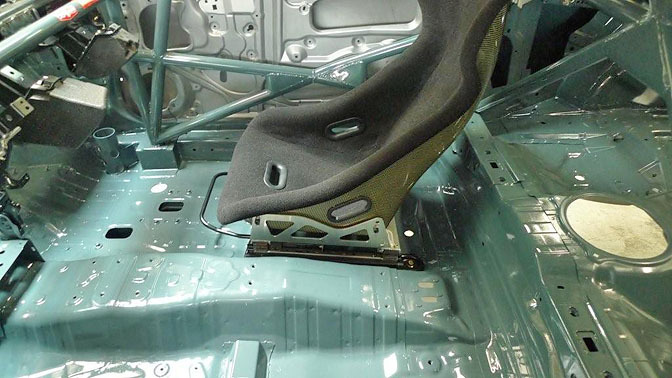 The only thing fitted so far in the interior is the Spoon carbon-Kevlar bucket seat.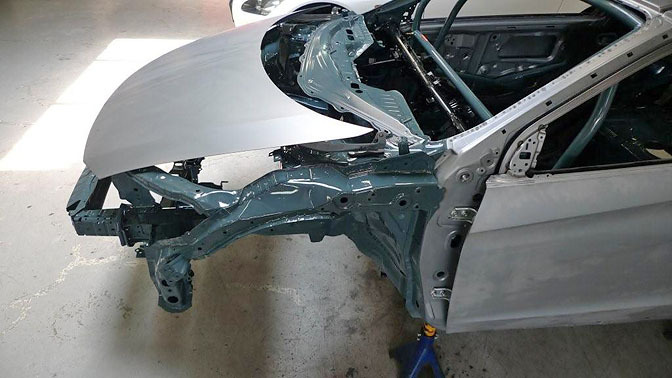 This little race car is set to be completed in about a week and will be wearing the number 96 on top of the full yellow and blue Spoon Sports livery we all know and love. Power will come form a tuned version of the little 1.5L engine combined to the stock IMA system, which has the job of boosting low-end torque. With a curb weight below 1000 kg the little CR-Z will be boasting a very competitive power-to-weight ratio! 
I might have to drop by their shop in a week or two to see the CR-Z up close!
-Dino Dalle Carbonare