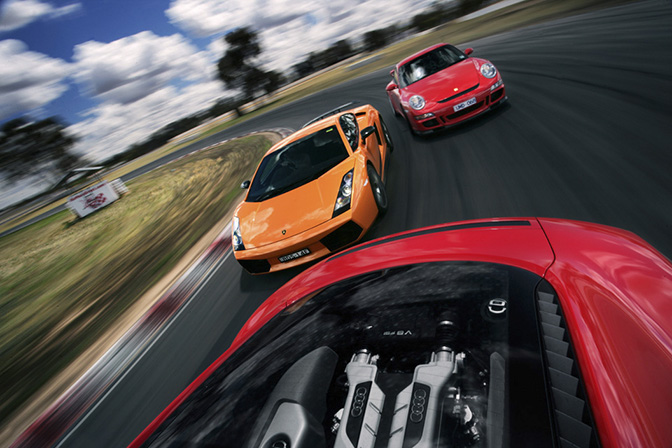 Easton Chang is probably one of the most reknowned automotive photographers on the planet. From his humble beginnings of that DC2 Type R rev counter image to his latest commercial shoot for Jaguar, the Australian snapper has influenced so many of us. Speaking for myself, Easton has been one of my idols for as long as I can remember. Looking through his portfolio is an eye opening experience. There are only a handful of automotive photographers on this earth that can boast a portfolio as strong as his. Enough of my ramblings, Easton has took some time to talk us through some of his own favourite images.
Above : This was my ultimate experience in automotive heaven. Clinging onto suction cups on the roof of an Audi R8, I basically had front row seats to this symphony of automotive machinery as we lapped Winton Raceway, listening to the simultaneous roar of the Audi's V8, the Lambo's V10 and the Porsche's inline 6.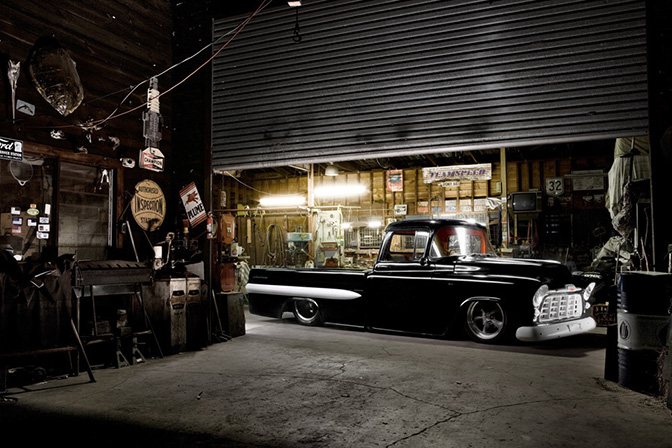 Much of my best work is in Street Machine because of the creative freedom, the types of cars I'm shooting as well as the amazing locations the owners sometimes possess to shoot the cars with. This is one of my favourite locations as it has so much automotive history within it, like a time capsule.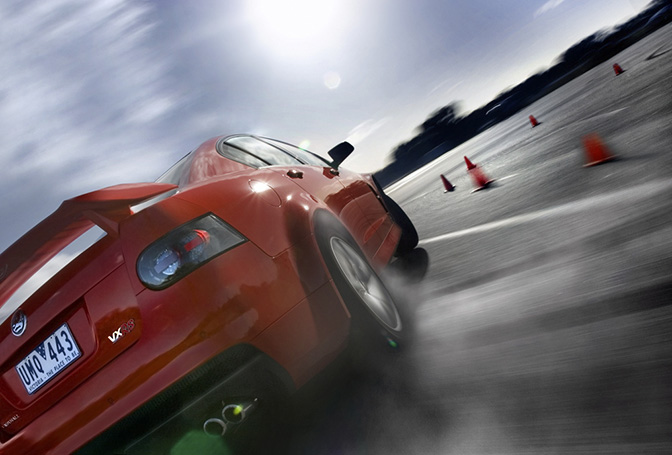 My first gig shooting for one of my favourite magazines CAR, this shot almost made cover if it wern't for the fact that the Brits don't care that much for our HSV. This shot was to break new grounds, and I ended up breaking my camera.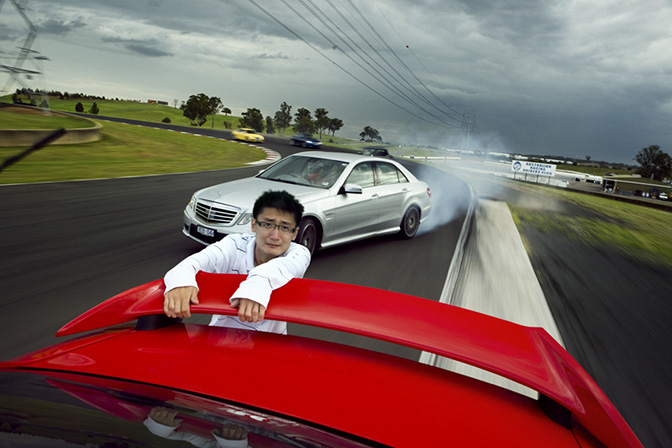 Personal self portrait, no further comments!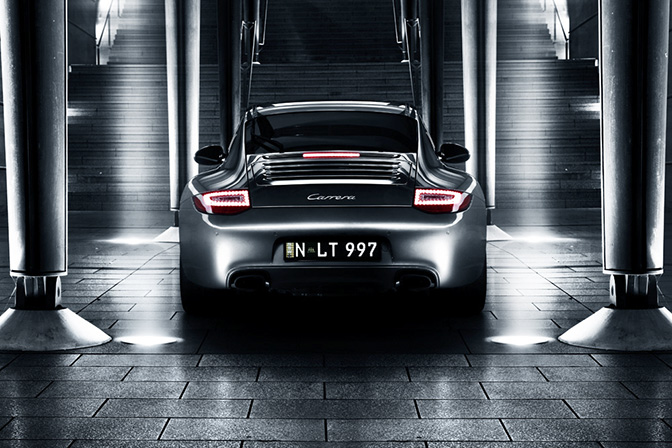 This was a recent shot of my friend's newest purchase, a brand new 911 Carrera. I was happy with how the 911's rear profile is shown, and the texture of the location conveys the look of perfect german engineering.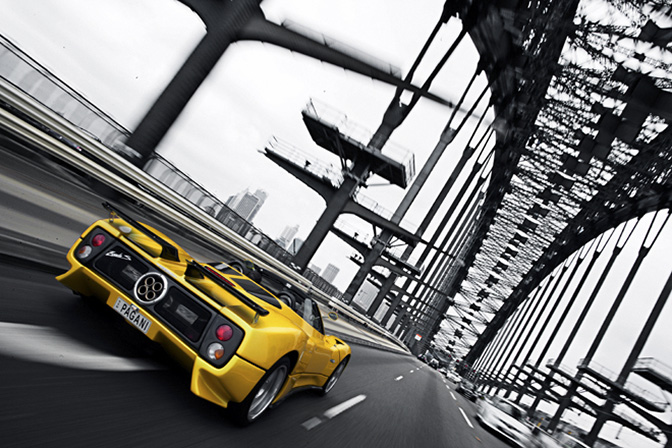 Hiding in the back tray of a ute, I revealed myself on the Harbour Bridge and snapped this shot of the Pagani Zonda with a clear stretch of road in front of it! The only Zonda in Australia, it was a moment I will never forget.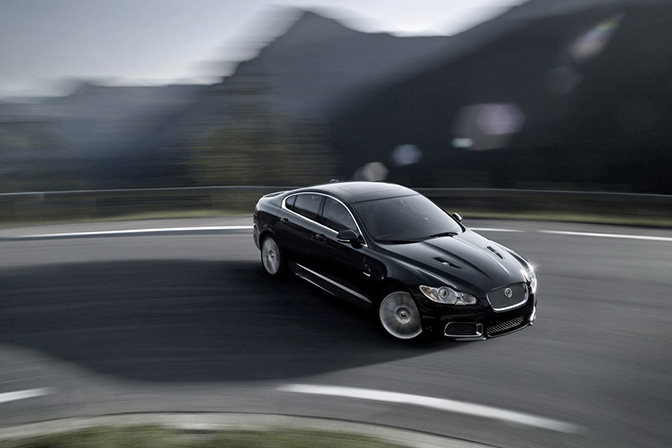 My first commissioned shoot for Jaguar involved shooting the ultra-secret, ultra-expensive prototype XFR in the beautiful French Alps. On roads I can't pronounce properly but were absolutely beautiful to shoot in, this was my favourite shot from the series.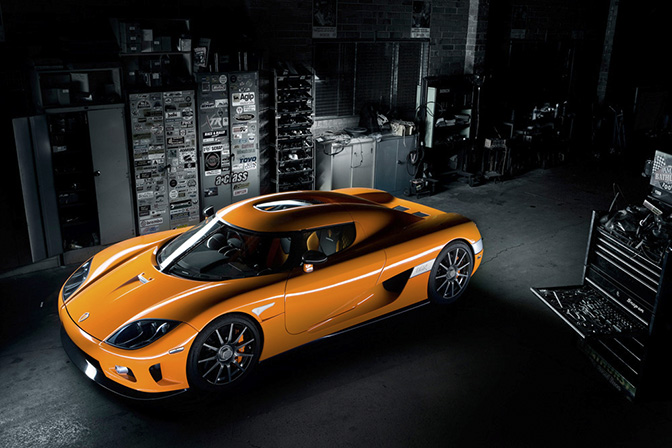 The most expensive car (and possibly favourite car) I have shot is this Koenigsegg CCX, the only car to top the Pagani Zonda from the pedestal. It was an absolutely gorgeous car to look at, and I literally stood on a raised hoist in a workshop to capture the best angle I could find on this car. I was glad I didn't waste such an opportunity to shoot this beast.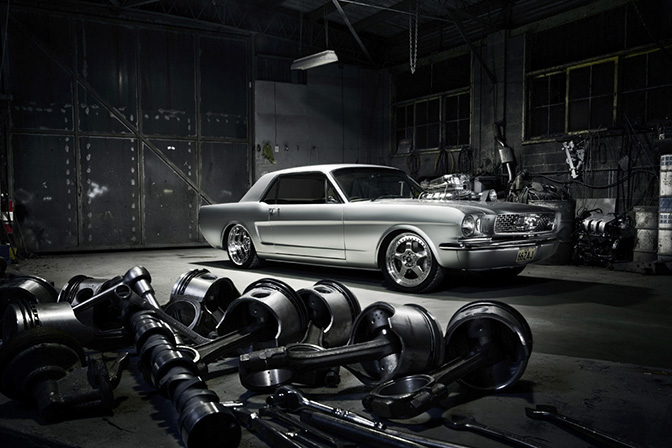 A shot where everything seems to work out for me, I had been dying to do this shot for years and it had always been sitting in the back of my mind, waiting for the opportunity to present itself. When the opportunity came I seized it and helped spearhead my career even further.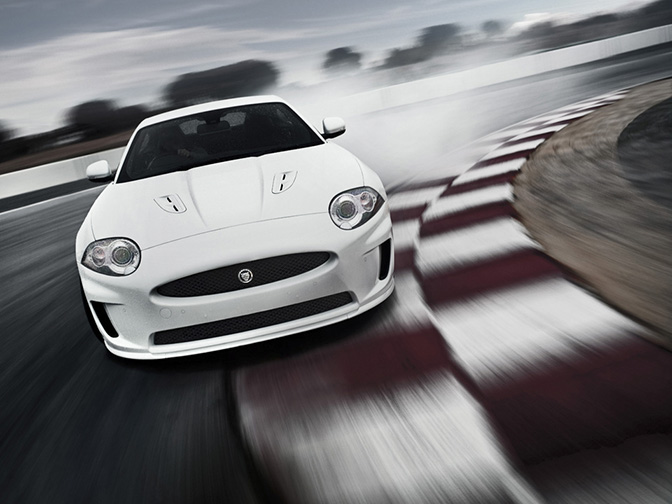 Jaguar shipped me out of Oz again to shoot their new special edition XKR's, this time to an exotic racetrack in Spain. This shot was incredibly challenging to produce, but I feel conveys the point of the car perfectly.
I just want to say a big thanks to Easton for taking his time to liaise with us and all of us at Speedhunters would like to wish him the best of luck in the future !
Paddy