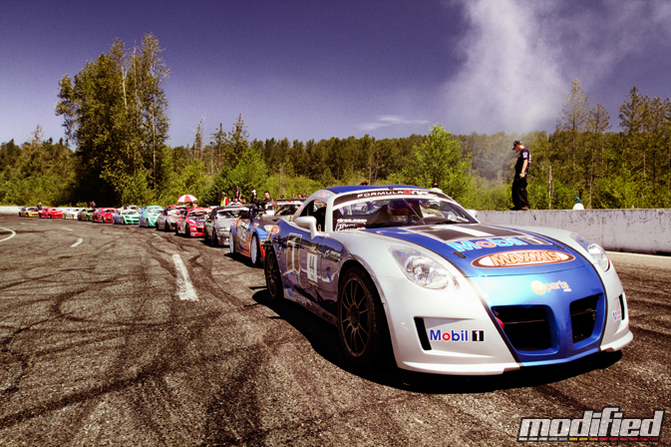 Hello to all my fellow Speed Freaks, my name is Nate Hassler, I'm the associate editor at Modified Mag and recently I was given a unique and fantastic opportunity to follow and shadow the Gardella Racing team at Formula DRIFT: Throwdown at Evergreen Speedway.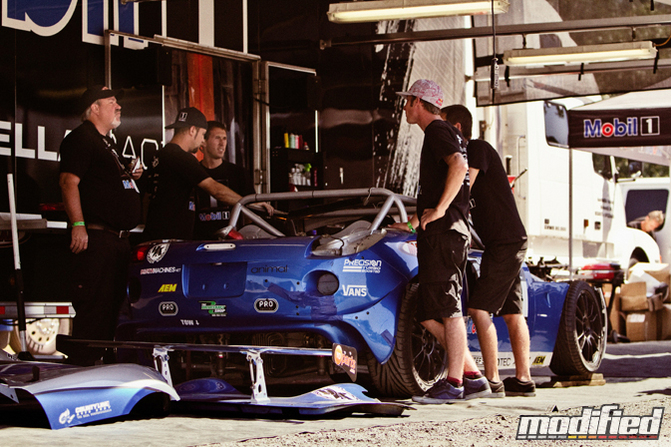 The crew of Gardella Racing is a small, tight knit group.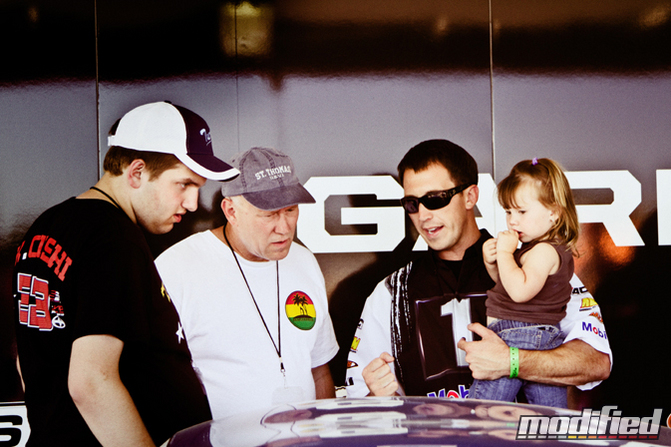 Gary Gardella, the team owner, is a family man at heart, and he always takes time to speak to fans and spectators.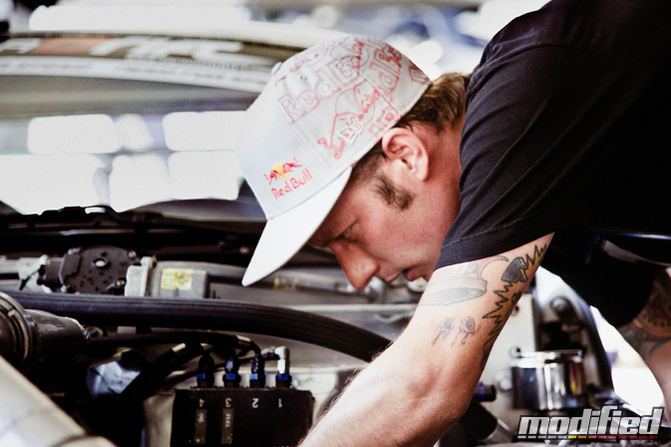 Ryan Tuerck is very modest. With polite manners and a smile that seemingly never leaves his face, you can often find him in the pits wrenching on the car himself.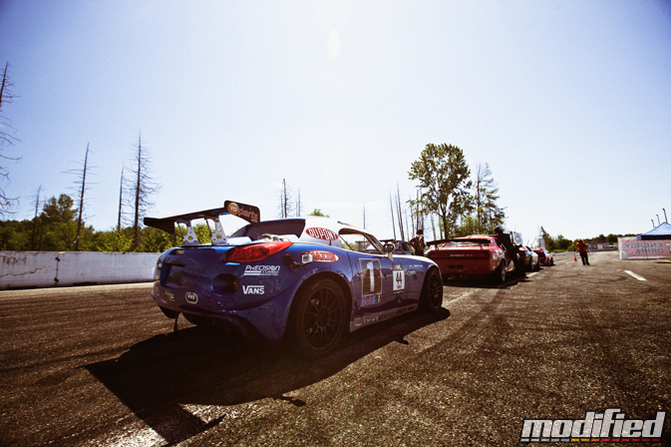 Practice makes perfect. After an unfortunate collision on the first day of practice, Ryan had to buckle down and put in a lot of work on Friday before the official qualifying sessions.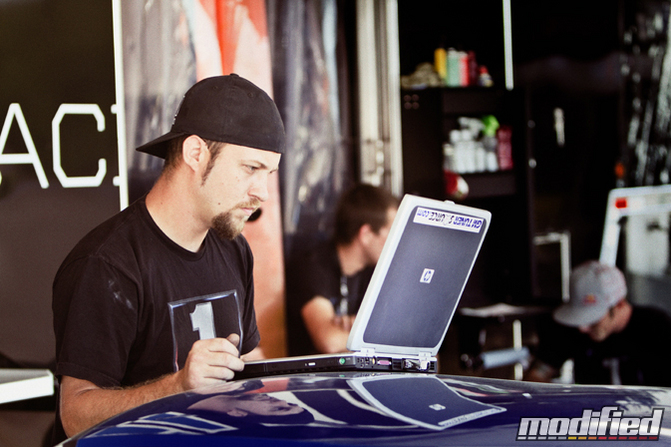 Mike "Moose" Whitney analyzes data collected from the Solstice's practice runs.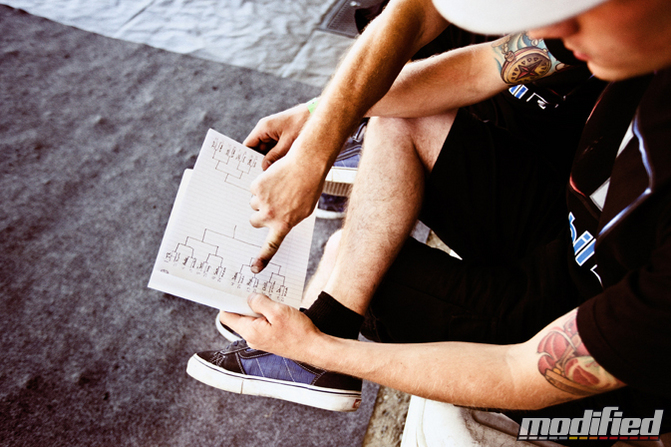 After qualifying 3rd, the guys take a minute to examine the competition to see what they have in store.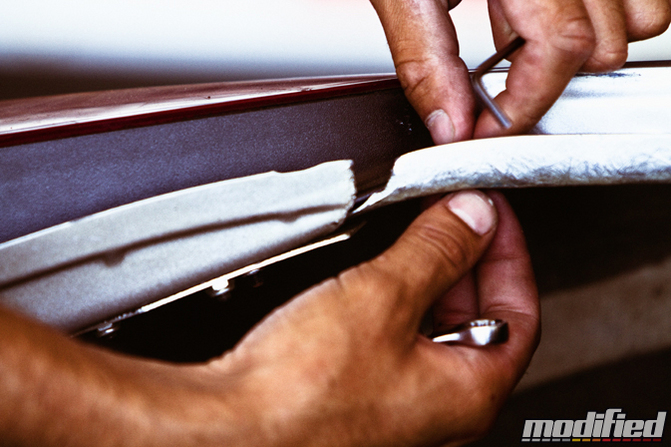 Time for a few last minute adjustments.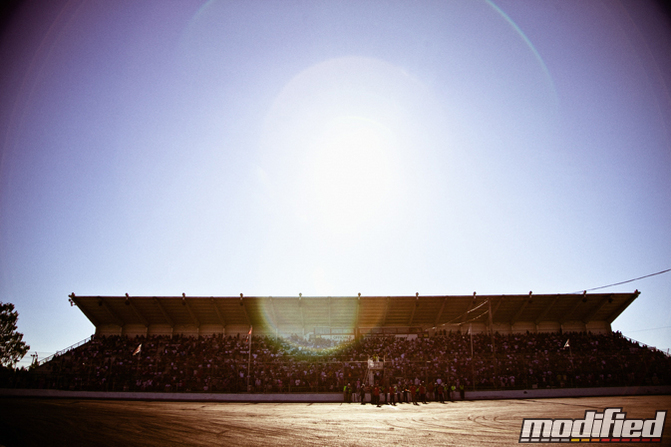 The drivers would be performing for an over-sold crowd, the raw energy of the crowd could be felt everywhere.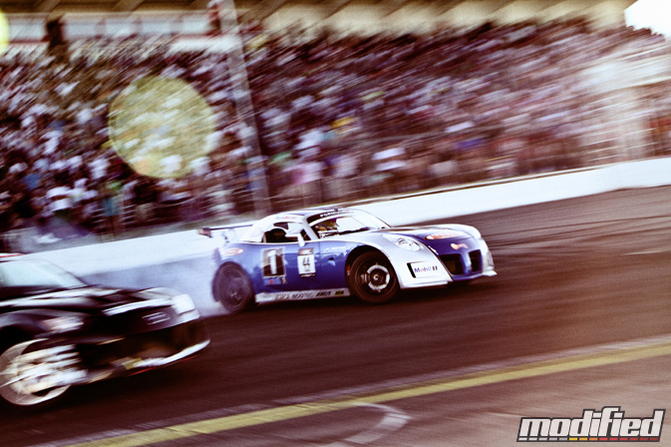 Having drifted professionally in the Forumla DRIFT series for the past 5 years, Ryan's talent behind the wheel is undeniable.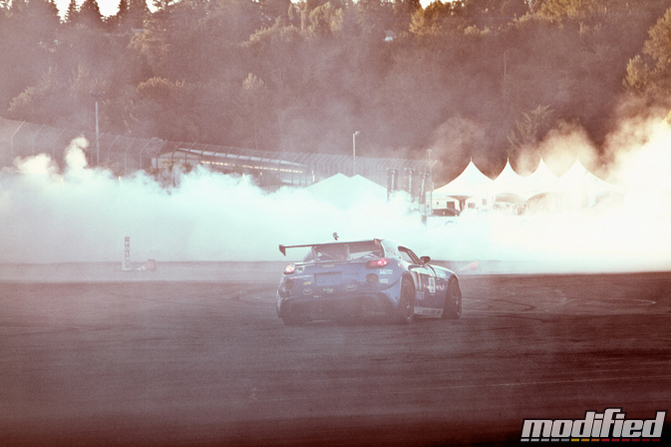 Can't win 'em all… An unfortunate run-in with the back bank sent Ryan's Solstice out of commission, but not before putting on one hell of a show.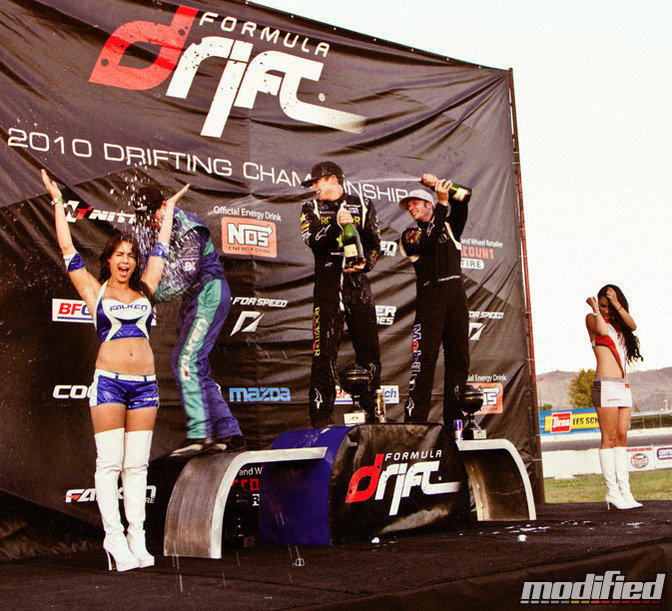 But 2nd place 'aint bad at all!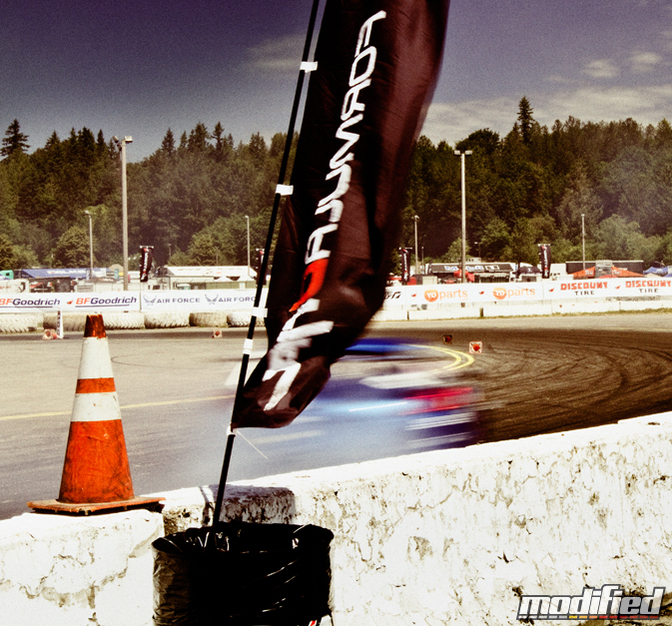 What a great weekend! Gary, Ryan, and the whole Gardella Racing crew showed me an awesome time, not that I expected anything less. With such a vast a wealth of knowledge amongst the crew, the dozens of combined years experience building racecars, and a talented young driver behind the wheel, Gardella Racing is a team to keep your eyes on.
Check out the October issue of Modified for my complete story, as well as a deeper in depth look at what drives Gardella Racing. Until then, keep hunting!