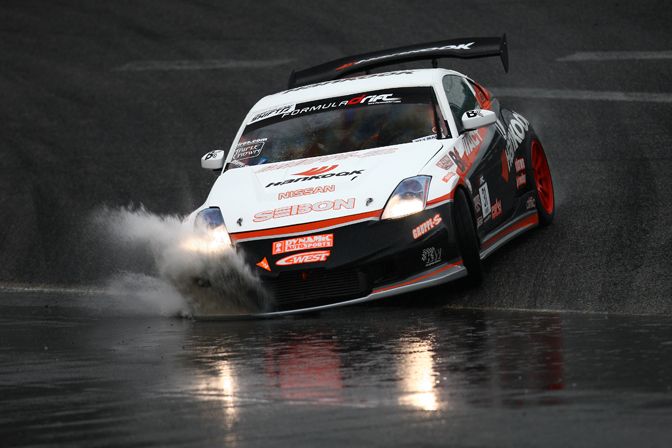 It is an amazing feeling you get when you know you got "the" shot. Maybe some of you have felt it taking photos at your local drift/racing event or simply taking snapshots in everyday life. It is a gut wrenching feeling for me when I know I missed "the money" shot. 
Robbie Nishida takes the Dynamic 350z for a dip in the pool.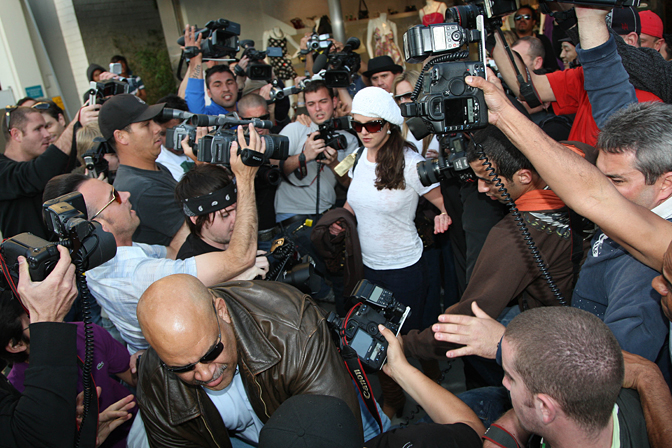 Britney Spears causing a frenzy coming out of the trendy shop Intermix.
It hurts because the other paparazzi on my team are counting on me to get that shot of Britney Spears or (insert young female celebrity rehab patient here) coming out of a hair salon. There is always a back door to every hair salon, coffee shop or trendy nightclub in Hollywood. I've had my fair share of missed shots but over the years I have been at the right place at the right time with the right camera settings often enough to keep me coming back for more.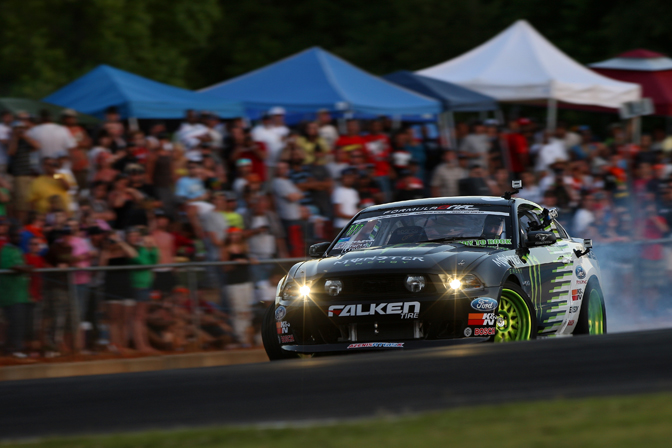 Vaughn Gittin Jr. at Road Atlanta.
I love photography. To be more specific, I love photo journalism. The job is what I live for. I love the long hours and harsh conditions. I love the pushy security guards and sneaking into events and red carpets that I'm not invited to.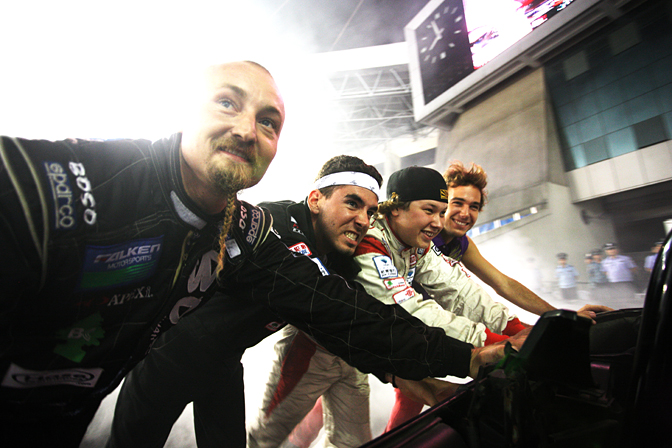 Ross Petty, Tommy Roberts, Pat Mordaunt and Matt Powers push the Vert at Hang Zhou Dragon stadium.
We will always get just a little bit closer toward our subject when no one is looking even if it means just one more inch. It's the same way on the race track. Just a couple more inches to the right will open up a whole new vantage point to an otherwise boring road course. It's the photographers dance.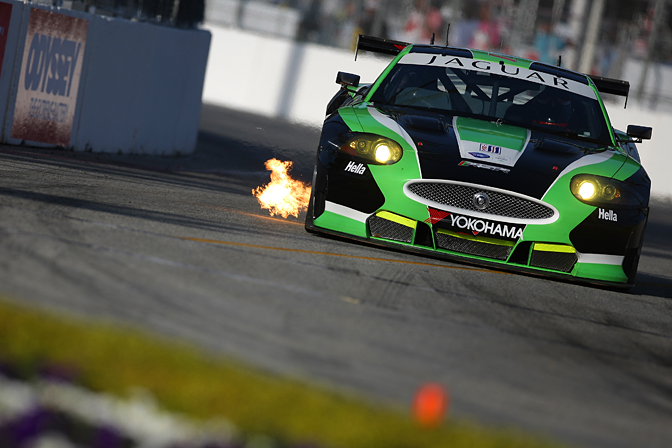 The general public will sometimes get a glimpse of what a photo journalist goes through to acquire a shot that has some monetary value. One of my favorite things to watch on Superbowl Sunday is all the photographers running onto the middle of the football field right after the clock runs out. There are at least one hundred shooters trying to get close to the winning players and the winning coach. Lots of pushing and shoving is involved. Those photographers have to get past security and frame their shot around videographers and everyone else that feels the need to be in the middle of the chaos.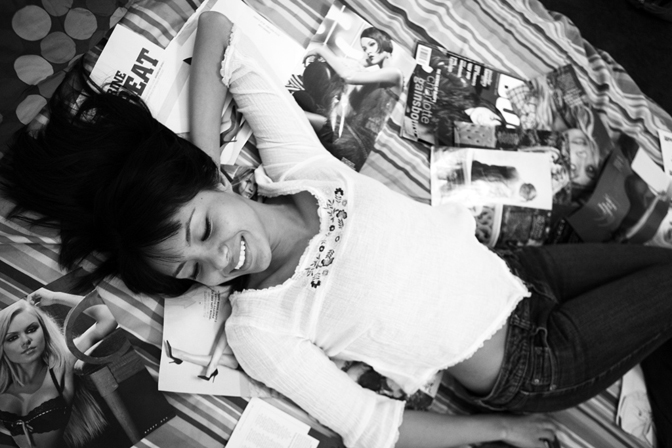 You think you can put the viewfinder up to your eye to get a nicely framed shot? Think again. With one whack of an elbow to your lens hood your camera gets slammed into your nose. I've had tissue stuffed up my nose a few times, especially from trolling the mean streets of Los Angeles.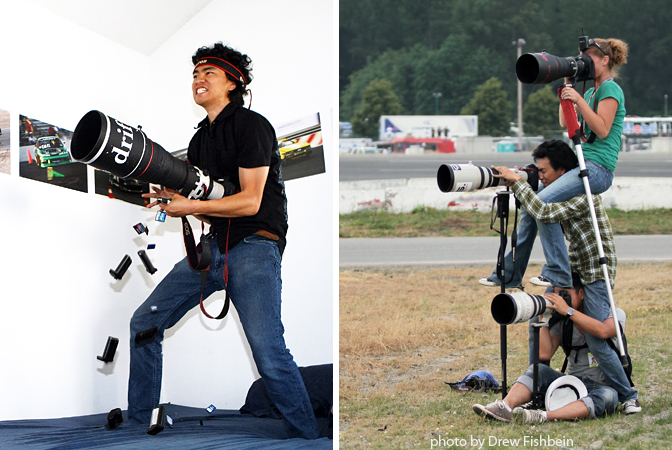 Obligatory self portrait with the Canon EOS Minigun. Formula D media Todem pole(Alison Pardron, Larry Chen and Linhbergh.
There are two things people say to me when I'm waiting for Linsday Lohan to get her buzz going before last call at a popular celebrity watering hole.  The first one is a question. They ask "who's in there?"  I've learned to ignore this question because if I tell them who's actually in there they usually say "Oh that's it?" then they tweet it and all then their friends show up and jump in front of my shot. But if I lie and tell them Johnny Depp is one the pounding down the Redbull vodka's they will stick around and tweet it anyways and all their friends show up and jump in front of my shot.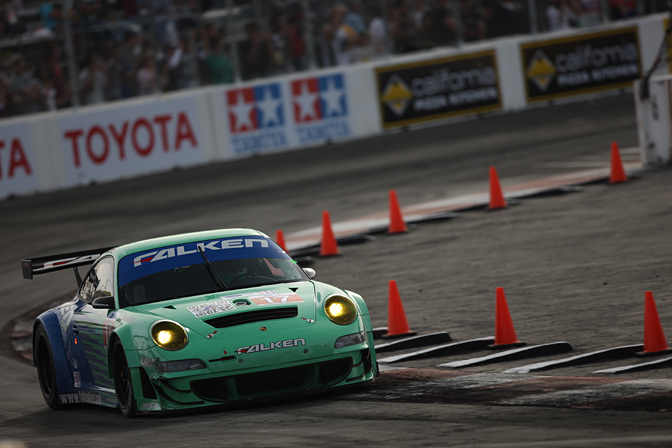 The second thing involves all the self proclaimed comedians of Hollywood. Most of them are men and most of them are wearing very tight fitting Affliction or Ed Hardy shirts. They come up to me and they cover their face yelling "no please don't shoot me!"  The members of their dinner party get a good hearty laugh from it while I mutter under my breath "wow, I've never heard that one before".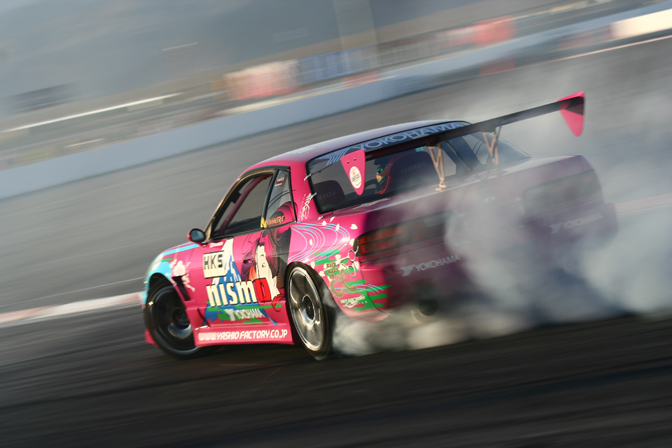 I approach everything I shoot the same way. I came to the conclusion that it does not matter if you have an extensive gear list. As long as you have a functioning light capture device and one decent piece of glass you CAN produce amazing images.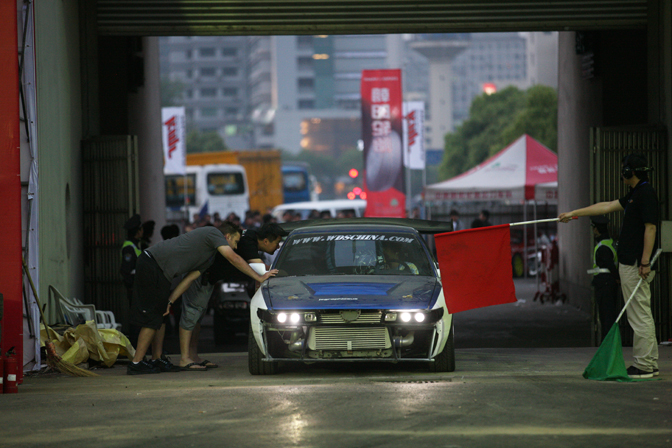 Brian Bridges and Todd Ho giving Ryan Litteral a pep talk before qualifying.
You can certainly try to carry every prime lens on you but I guarantee you can't carry them for very long. It's all about doing your homework.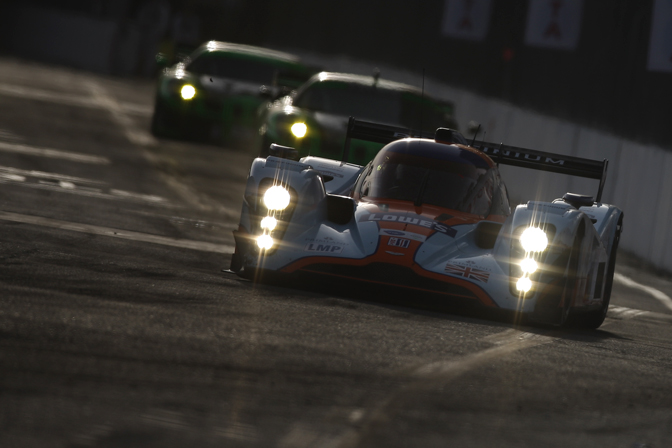 There is quite a bit of luck in photo Journalism but with enough experience, discipline and a little common sense you can always push luck in your favor to get those amazing shots.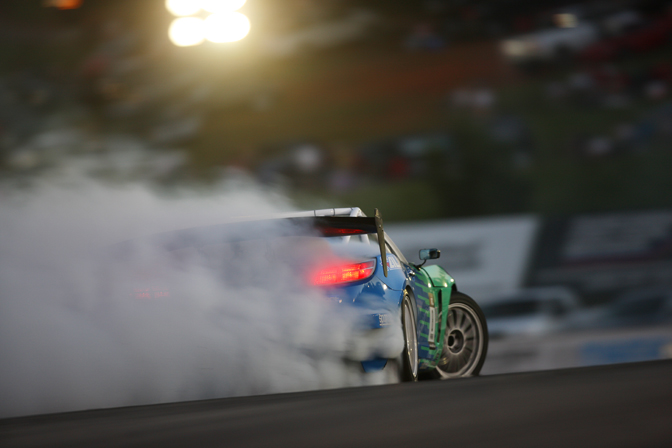 Darren McNamara at Road Atlanta.
The first professional racing event I covered was back in 2006 at D1GP Irwindale.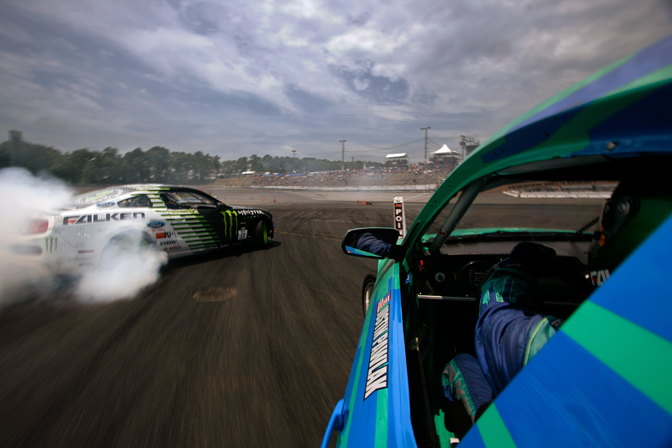 Justin Pawlak  following Vaughn Gittin Jr. in the infield at Wall Speedway.
I was just covering the event for an enthusiast website like Speedhunters. Back then all I wanted to do was shoot as slow shutter speeds as possible to get that background blur. I thought that was the best way to deliver the feeling of speed in a still photograph. I ended up with quite a few outtakes although It didn't really matter to me since I figured people would only see my best photos anyways.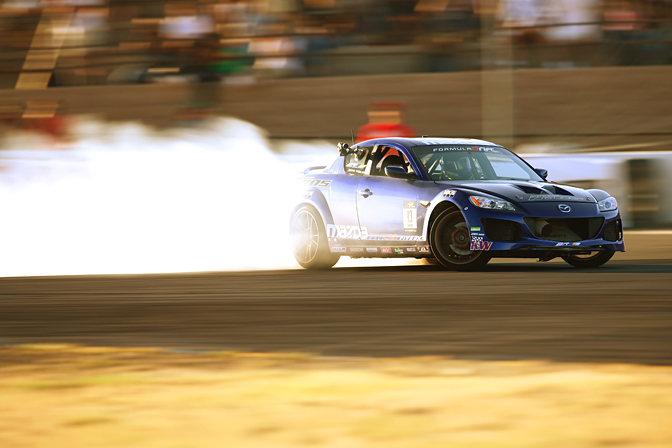 Justin Pawlak driving the Bergenholtz RX-8 at Infineon raceway.
Since then I've evolved from just getting great panning shots to focusing on shooting the drivers. I want to show the driver inside the car in total concentration doing what he or she loves but also outside in the pits being themselves and showing their unique personalities.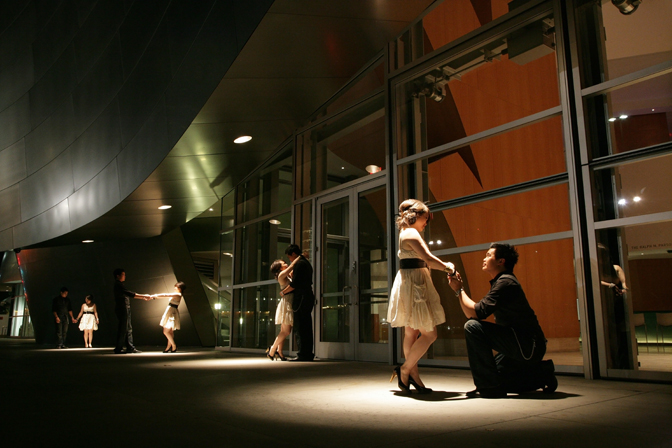 I've been fortunate enough to cover drifting outside of the states in South Africa, China and Japan.  Every year I travel with a few colorful personalities from the American drift scene to China for the World Drift Series, also known as WDS. It's more of a demonstration than a series because of the destructive nature of the events.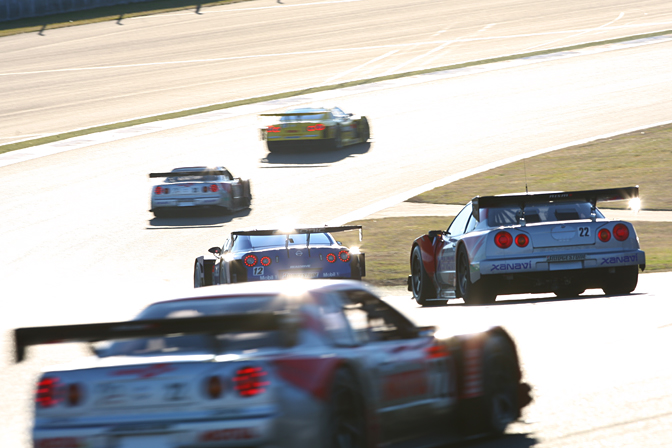 American drivers are given beater cars that barely run and often catch on fire. They are pitted against Chinese drivers with cars strait from Japan built by famous tuners like Smokey Nagata of Top Secret. The American drivers always put on the best show and the crowd loves the fact that they paid for a drift event and got to see a destruction derby for free.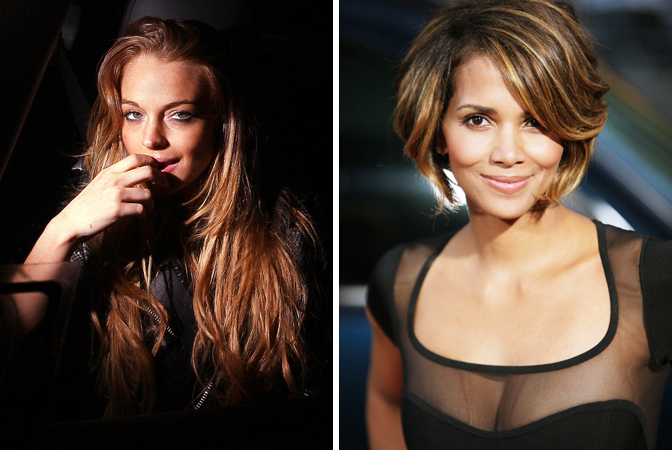 Lindsay Lohan leaving the Villa Lounge after a night out with Samantha Ronson. Halle Berry on the Red Carpet.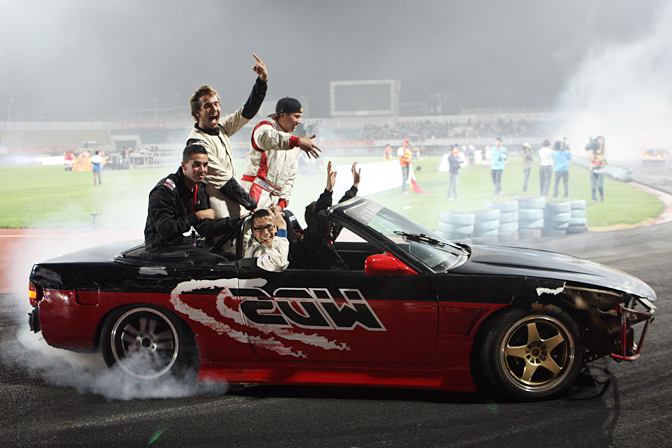 Matt Powers, Pat Mordaunt, Tommy Roberts, henryschelley and Kyle Mohan in Ting Jing.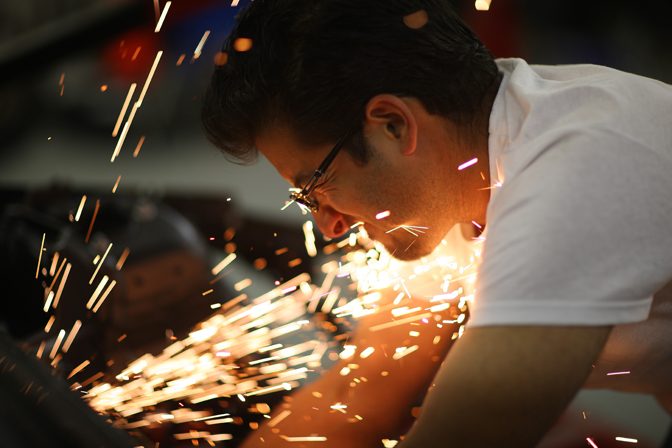 Mike Essa working on his BMW.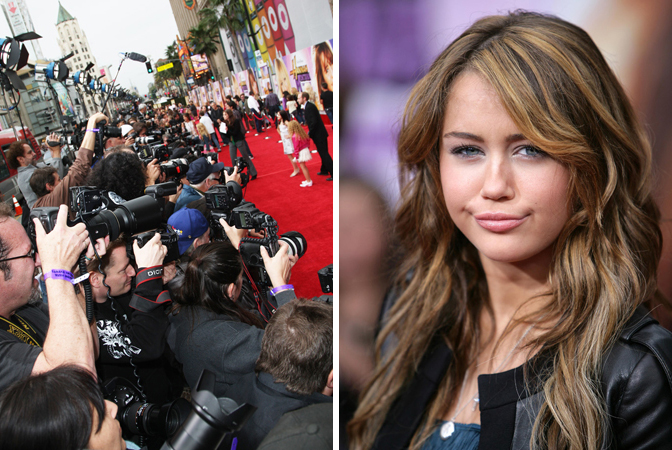 Miley Cyrus on the red Carpet.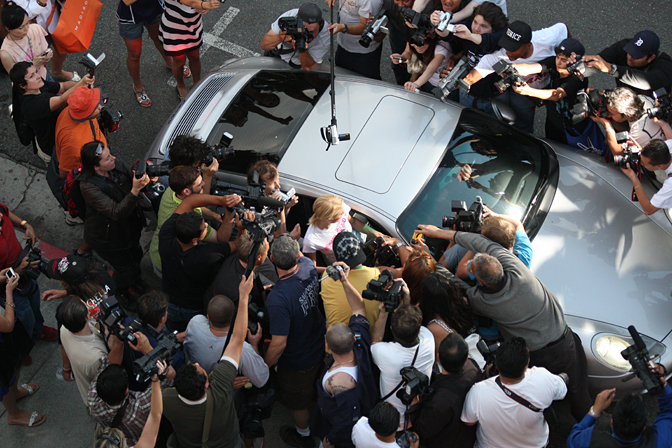 Paris Hilton revealing her clothing line at Kitson.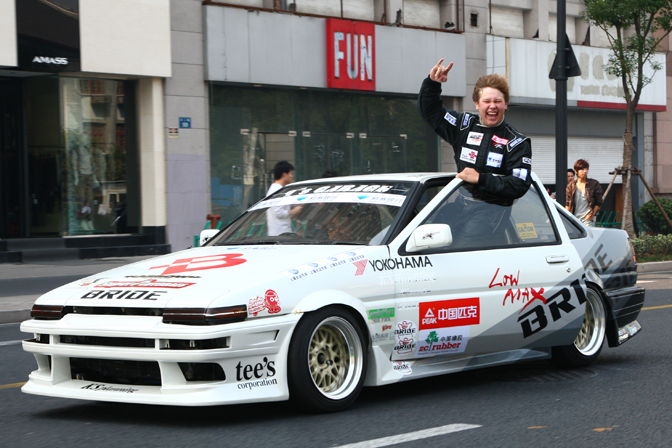 Pat Mordant having fun drifting on the streets of Hang Zhou.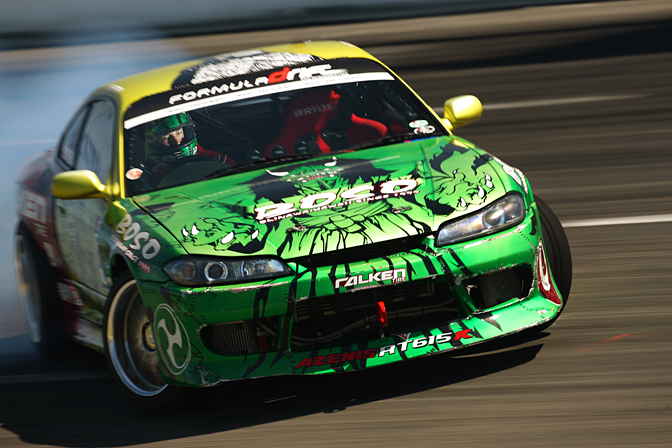 Ross Petty at Evergreen Speedway.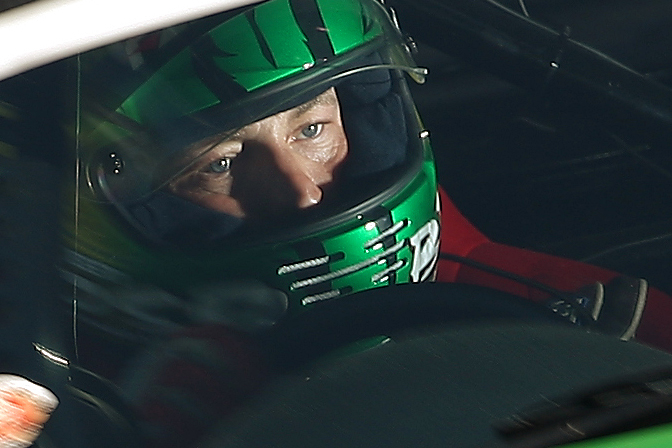 Ross Petty at Evergreen Speedway (close up on his face at 100% zoom).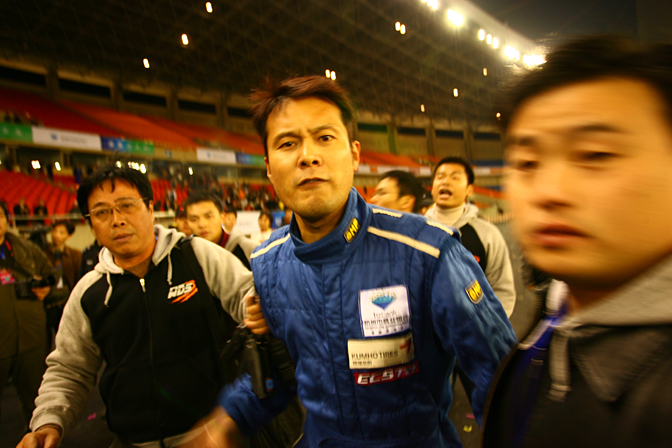 Susu, the crybaby Chinese drifter, right before him and his mechanics start a riot and smash my camera.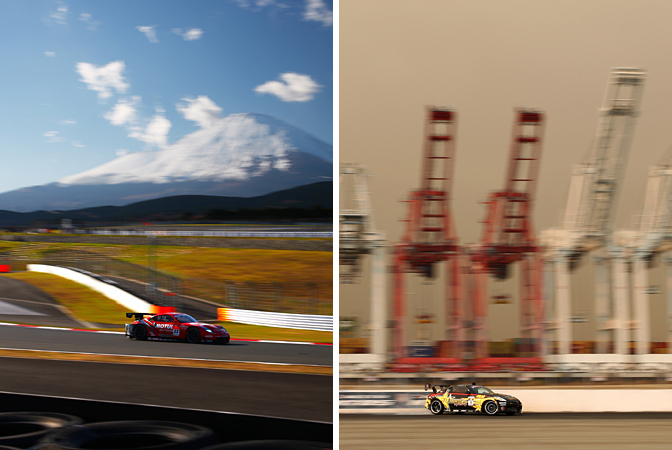 I've learned quite a bit from shooting the Chinese drift series because I got to go through daily life with the drivers for weeks at a time and capture the culture shock they experience through my lens. I've made life long friendships from my travels to the land of communism and it has definitely helped shape the way I shoot today.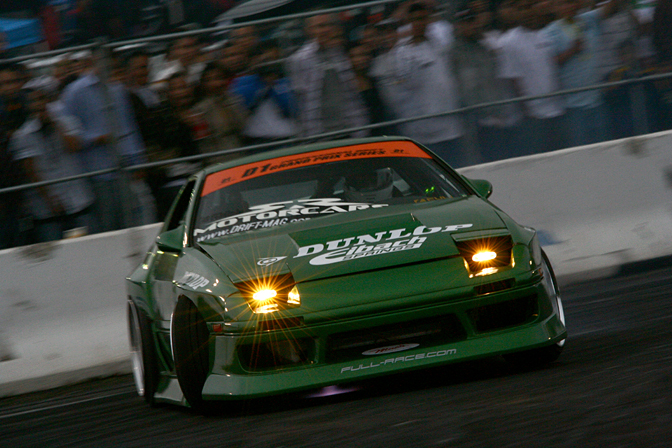 Justin Pawlak at Nightshift in San Diego drving his plasma cutter.
I'm not a full time paparazzi anymore. I could care less about celebrities. They are just walking dollar signs to me. Although you can still find me on the occasional red carpet or shooting the beckhams on a Sunday outing. I've decided to direct my time and effort into something I truly love doing; shooting racing…. I want to take automotive photo journalism to the next level but it's much harder to stand out from the crowd now with the emerging talent and the invention of the video DSLR. The demand for video is increasing exponentially ever year.  I feel like the still photograph will eventually be replaced entirely by video. Until then my goal will be to find new and exciting events to cover and I will continue to pursuit automotive photo journalism.
-Larry