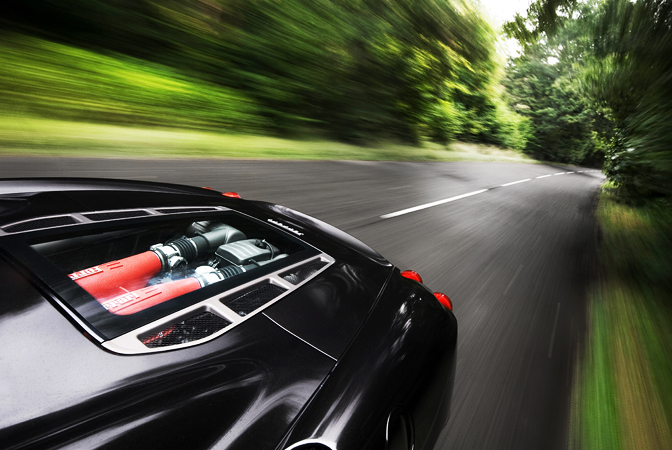 Always a tricky one this: "Basically all we need is 10-15 images, a short introduction and a blurb about each image". It doesn't seem to matter how many times I do this I always end up blabbering on about nothing and then venting my spleen about some crap, so apologies in advance …
Right, here we go then – My names Dean, I live in Surrey, England and I'm a freelance photographer specialising in the automotive industry. I freelance for a variety of magazines from evo to CarDealer, a few car manufacturers and a small selection of PR agencies. Currently, it's something I do around a full time job but in 11 weeks time I'll be trying to live solely off my photography … gulp !
I try not to focus on one style of (automotive) photography as I want to be as rounded as possible which is why you'll see style changes throughout my photos. I also try and do things slightly different to the others, always with varying degrees of failure. For me, every photo I take must make the viewer think "I want that / I need that / I want to experience that" or it must tell a story or conjure up some emotion in the viewer. I see a lot of perfectly well executed photos of cars but they don't convey any emotion at all. A friend once described my automotive photography as 'landscape photography featuring cars'. I'll let you decide on that one..
(above) This is probably my favourite photo that I've ever taken. Every time I
look at this photo all I can hear is the noise of that V8 howl and all
I can think about is somehow getting the keys back for another 5 days,
whether it has the same affect on other people I don't know.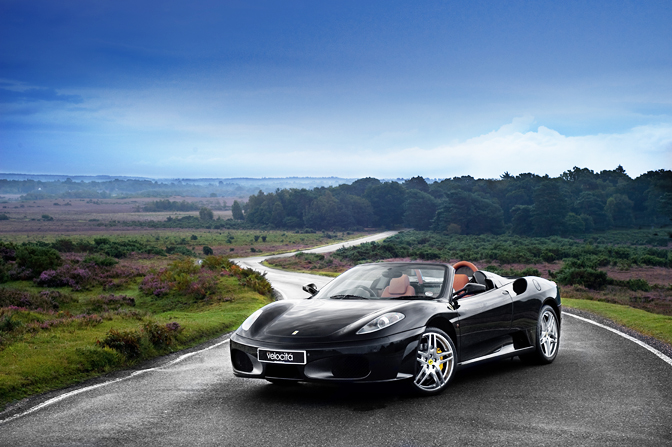 People always suggest that I'm absolutely bonkers for waking at 02:30 a.m. so that I can to get a location for the right light. I guess I'd think the same too but it's pretty hard to sleep with the keys to something like this on the bedside table. The idea of this photo was to make the viewer want to experience the road in the F430 and then shell out £14,000 for a membership to a supercar club to do so.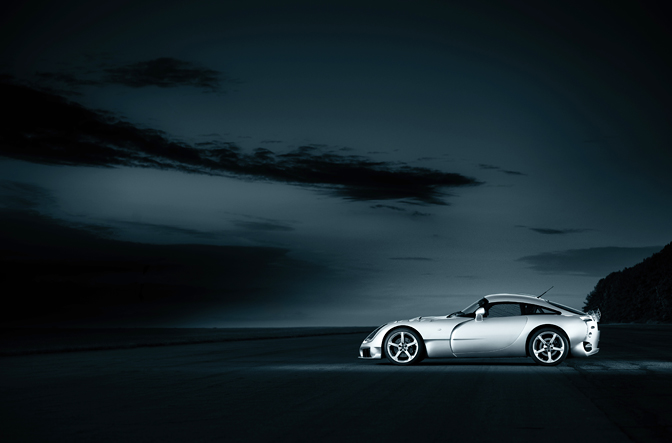 This photo was taken for TVR and their supposed come-back. I'm pretty chuffed with this as the location was ruddy awful. Clearly it's photoshopped to high-hell but it's not a composite, none of my photos are and I intend to keep it that way.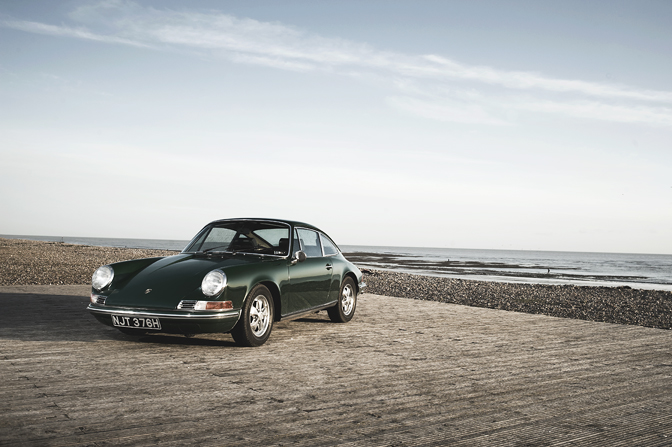 A car this cool deserves a great location and thanks to my puppy dog eyes we managed to gain access to this decking on the beach. This photo was taken for a friend and it was featured in Total 911 magazine, I love it as it's exactly what I wanted.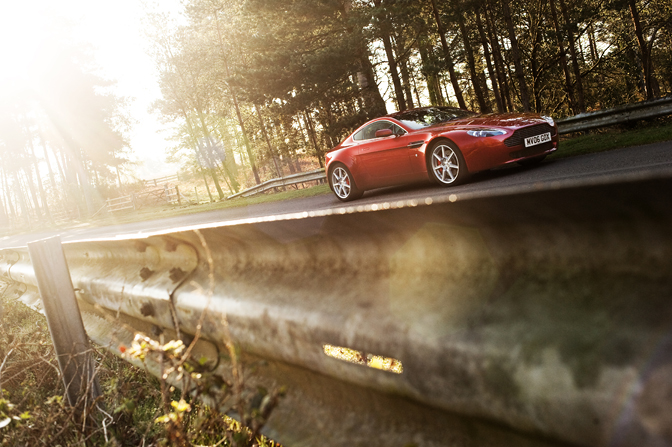 Another one of my favorite images. Early morning, dew on the grass and the sun rising. This photo, apart from a slight hue adjustment is straight out of camera.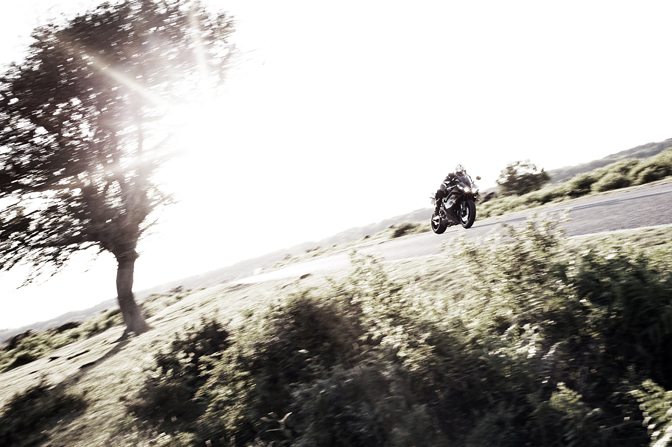 I'd never photographed a bike before so when my colleague bought this Yamaha R1, we arranged a quick shoot. Shot purposefully for a high-key look, it's the only time I've ever really been able to pull it off.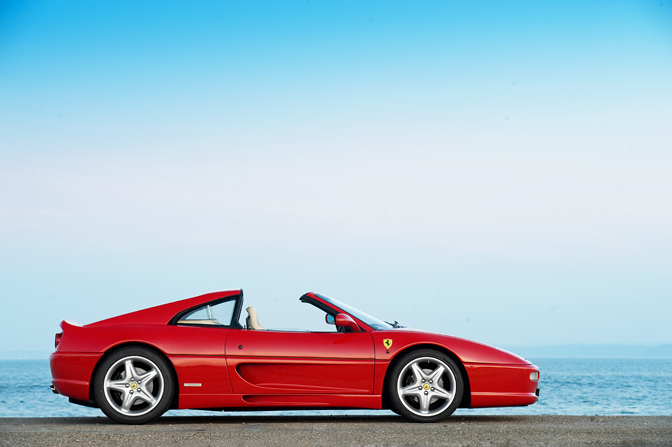 Natural lighting and a blue cokin grad filter. Simple yet effective. I bloody love this car and I'd do anything to be able to afford to buy it.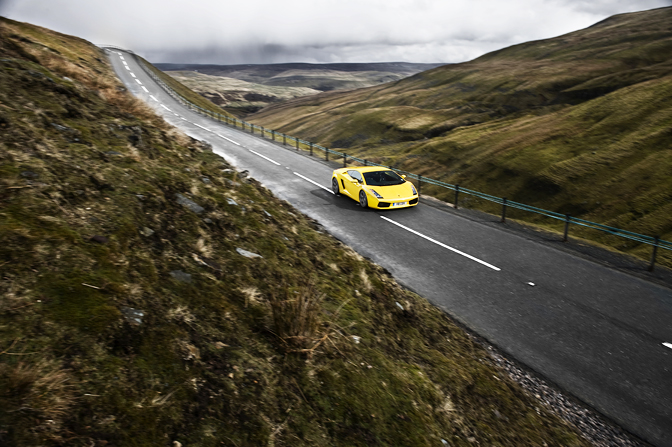 A Lamborghini Gallardo on one of the best driving roads in the UK with typically english weather. This was a tricky one, no phone reception to tell the driver to go faster and getting lashed with rain. A fair bit of processing went into this one.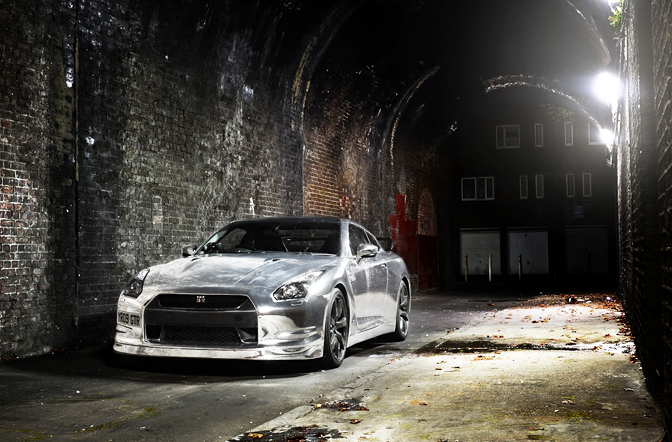 Ever tried to photograph a mirror without getting your reflection in it?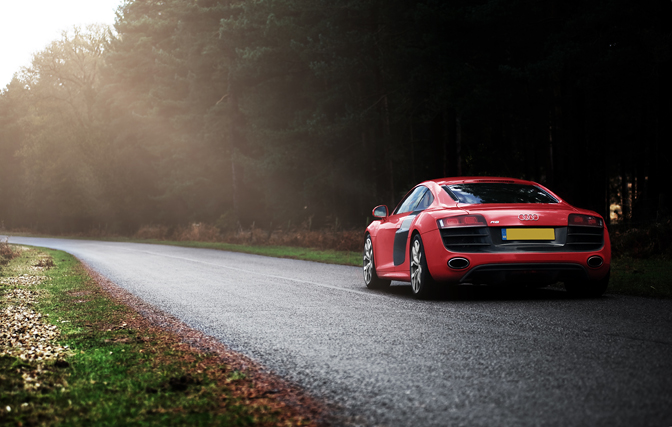 This was literally a snapshot. I'd borrowed the car for two hours and so obviously I didn't want to muck about taking photos, I just wanted to drive! Driving around and taking photos within a 3 minute period is pretty good practice for editorial work.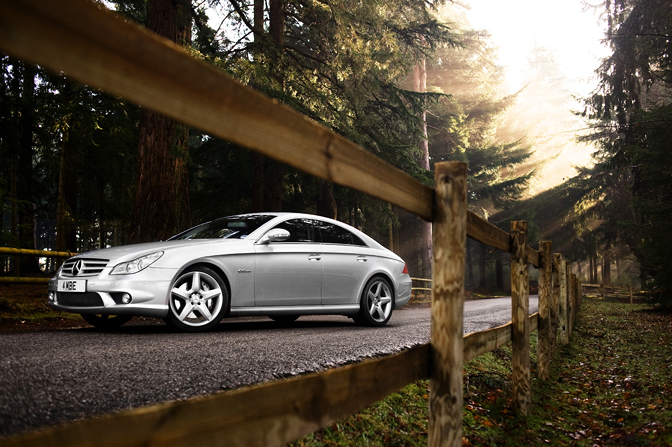 Sometimes you only have minutes to make something work for you, I knew the light wasn't going to stay that like that for long so I had not time to set anything up. The fence was really ugly when viewed from the road so I had to get creative with it.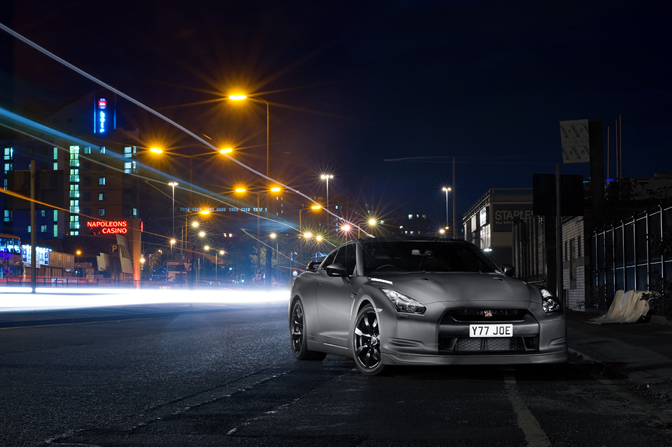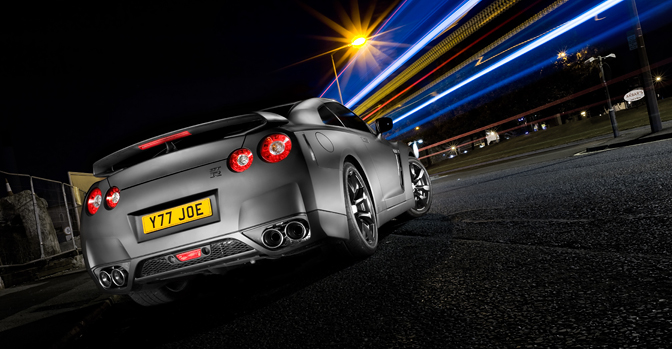 Something a bit different for me and something I'm really keen on trying again, it's just finding the time to do it is proving rather difficult!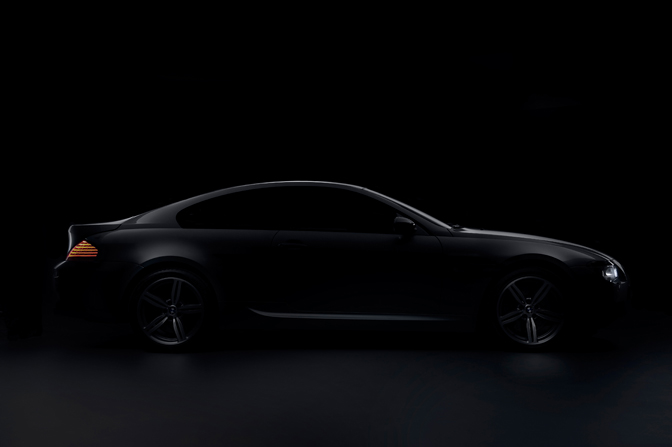 This was the first time I'd been in a studio. This photo is exactly how I planned for it to come out. I'm pretty sure I've seen this style in an ad campaign but I can't for the life of me think where, can you?
So there you have it. Clearly, I wouldn't be where I am today without the help of many, many people. Far too many to list in-fact but I'd like to thank my girlfriend Emily for being so supportive and putting up with my 02:30 a.m. rises and the 01:00 a.m. finishes!
- Dean