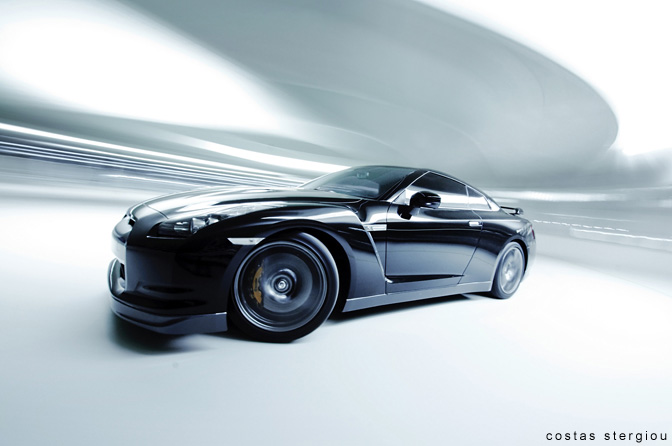 Before I start things off, I just want to quickly introduce myself. My name is Costas Stergiou, I'm 23 years old and live in Houston TX. I was originally born and raised in Greece but moved here at a fairly young age. I'm actually leaving next week to visit for a month which should be all sorts of fun! Anyways, here's my story: 
It all started back in 2004 when I got my first job in camera sales. At the time, I didn't think much of cameras or photography in general, I just needed a job. Little did I know that my love for motorsports combined with cameras would form one of my favorite hobbies of all time.??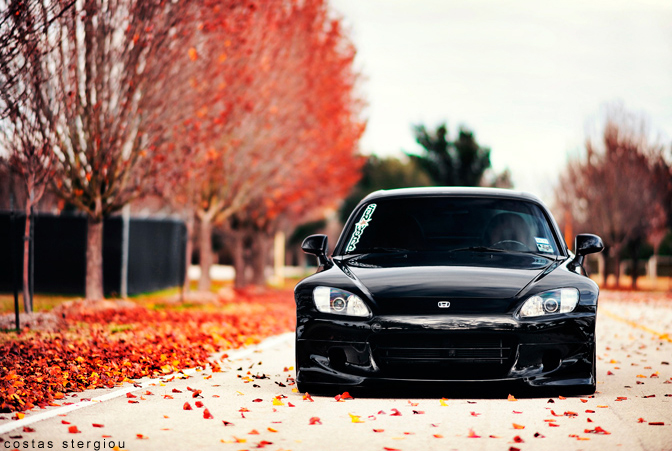 My pride and joy after 6 years of ownership.
All I ever wanted to do was take pictures of my car, even though it was just a bone stock S2000 at the time. I'd wash it once a week, and after every wash I'd have a little driveway photo shoot. It was pretty lame now that I think about it, but it's really what started it all.
Whenever I'd do a shoot, I'd post the results on a local import car forum where I'd receive all sorts of compliments, and eventually requests to shoot their cars as well. Throughout the 6 years I've been doing this, it has slowly transitioned from a no obligations shoot, to lunch, to gas money, to eventually enough cash to let me buy even more camera goodies. I quickly found myself splurging on new lenses, flashes, triggers, and all kinds of other accessories (and still do).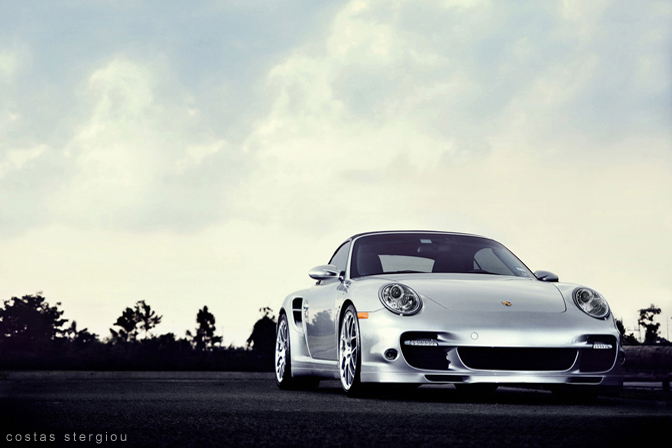 ??The only Euro car I've ever shot.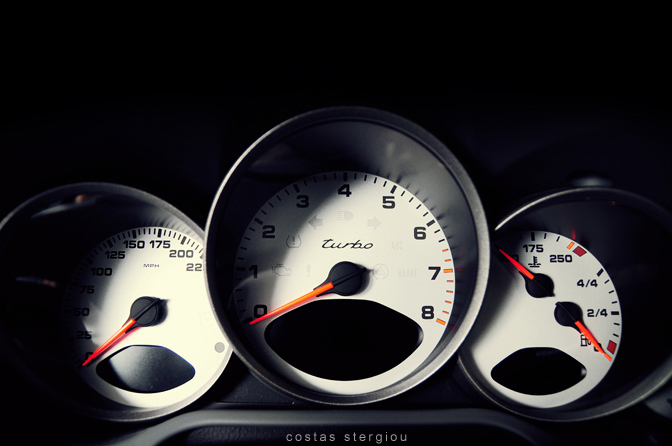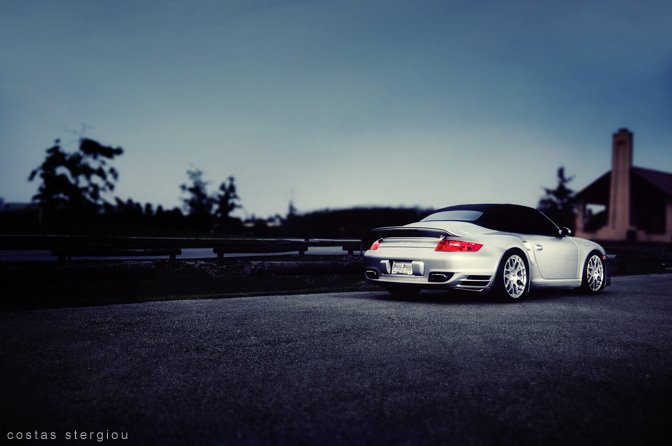 This was a combination of around 5 different images, with each frame lighting up a different portion of the car.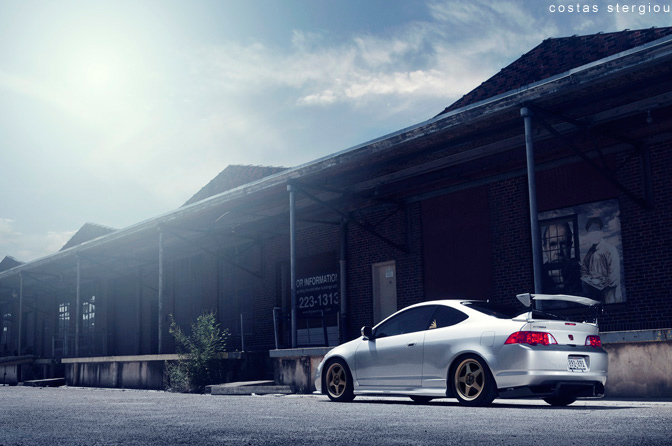 That's not where it stopped though. My love for motor sports grew even stronger when I saved up enough cash to pick up a motorcycle, which has always been a dream of mine. Before I knew it, I had converted it into a full on race prepped bike and participated in track days almost every other weekend. I was finally able to experience what all the thrill and excitement was all about when it came to going fast around a race track, and the pain and suffering you go through as well when things take a turn down south.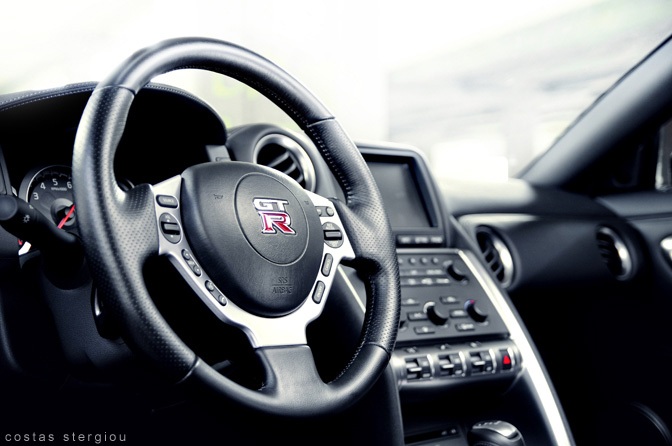 I started attending drift events and car shows more and more, and while doing so, always tried to come up with ways to get more creative with my photographs. It wasn't up until a couple years ago when I started investing serious money into even more camera equipment. I strived really hard to get results similar to those I'd see online; whether it was a shot of a car with computer generated simulated lighting or a badass motion shot. I forced myself to learn how to do it.??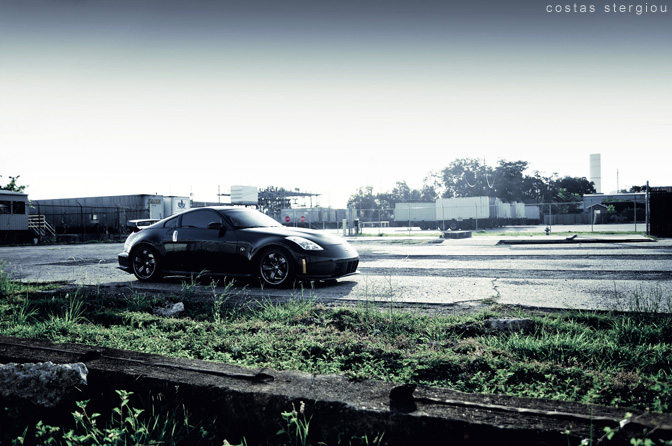 My favorite shoot to date, GT-R + 350Z.
Making the car somewhat small in the frame works great at times. It's not always necessary to have it fill the frame from edge to edge.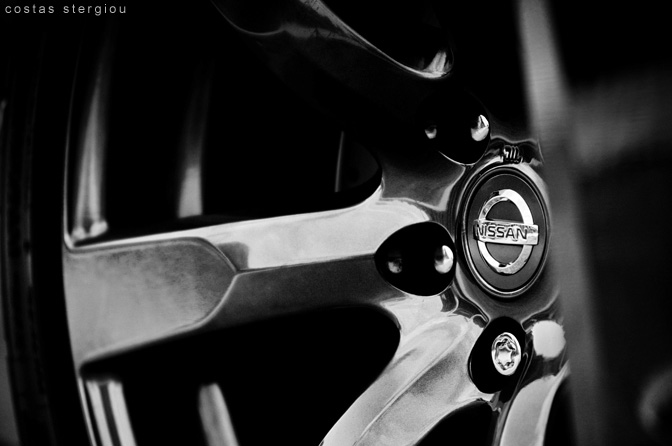 I love shooting details. Even if the car is bone stock, there's always a way show off the manufacturers design and engineering.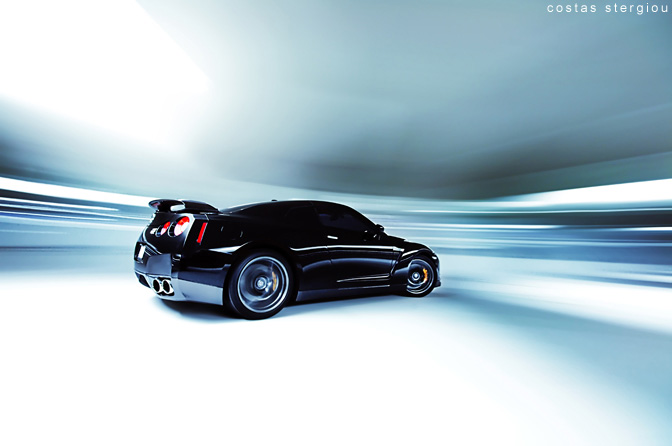 I actually have a build up video on YouTube of how I removed the rig and color corrected the video. Search for PXKHIE_2R_I on YouTube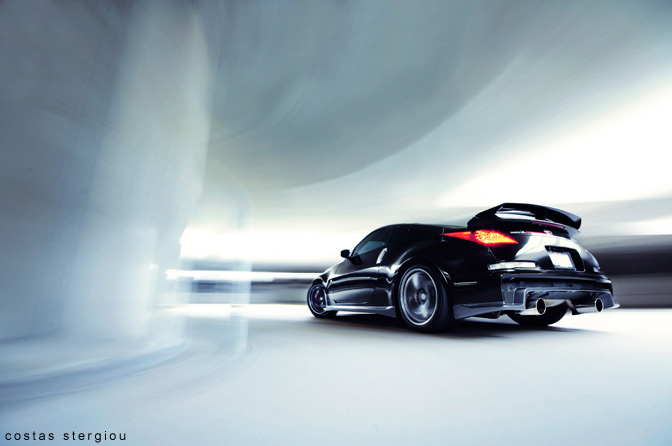 One of my favorite rig shots thus far. I love incorporating the movement of the background into the composition of the shot.
Unfortunately, when I got a bit more serious into it, I quickly realized that everyone was very hush hush about their techniques and what tools they used. This resulted in several sleepless nights staying up till 6 and 7 AM researching and experimenting through trial and error. I would spend hours trying to figure out how the pros do what they do by breaking down their images and studying their composition and lighting styles.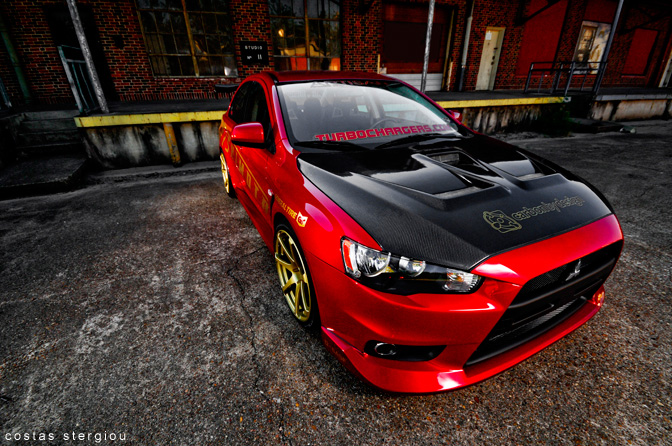 Now 6 years later, I'm finally at a point to where I'm happy with most of my work. Of course one thing that hasn't changed since then is the fact that there's always room for improvement. I'm always trying out new techniques and new ideas and try to think outside the box whenever I can. If I have an idea or something pictured in my head that I can't exactly replicate with just my camera alone, then I always just turn to my best e-friend, Photoshop.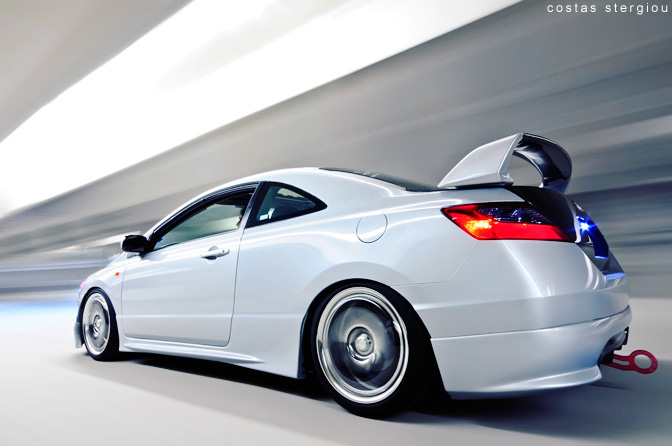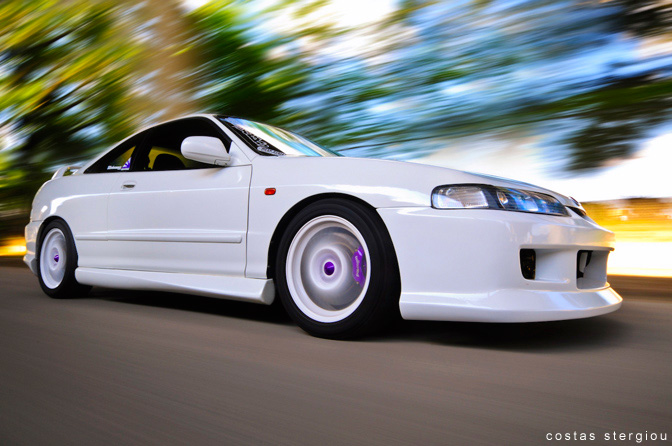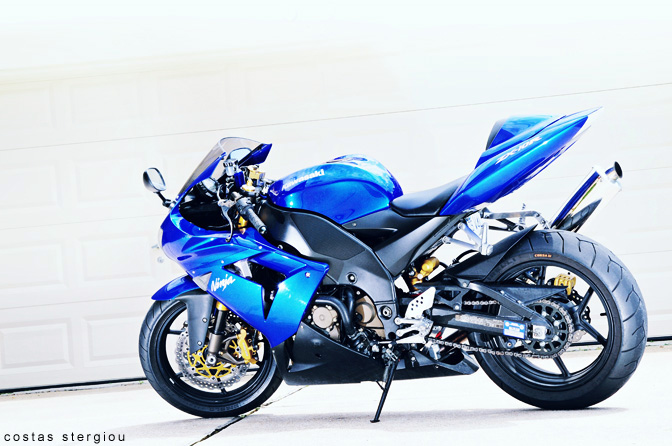 My third motorcycle. Went from a Kawasaki Ninja 500, to a Kawi 636, and then finally a Kawi ZX10R. They have all been blue (my fav. color). First one was 05, second was 04, and third was 04 w/05 motor. This is in street form when I first picked it up. I ended up completely redoing the braking system along with suspension by swapping out the stock shock with an upgraded Ohlins shock and redoing the forks with Racetech parts to better accommodate my 130 lb figure.
Several people out there complain about the overuse of Photoshop nowadays, talking about "HDR this HDR that". I rely on it just like I would with any of my other tools. By spending lots of time watching tutorials and other instructional material, I've learned to utilize it to the best of my ability. It's up to the point that at times my images consist of 50% photography and lighting skill, and 50% Photoshop to get the desired look I have in my mind which wouldn't be possible without it.
In 2010, I was actually named one of the "Top 5 Photographers of 2009 you might not have heard of" by Scott Kelby, an award-winning author of more than 40 books that deal with the computer/graphic arts industry which drove thousands and thousands of hits to my website.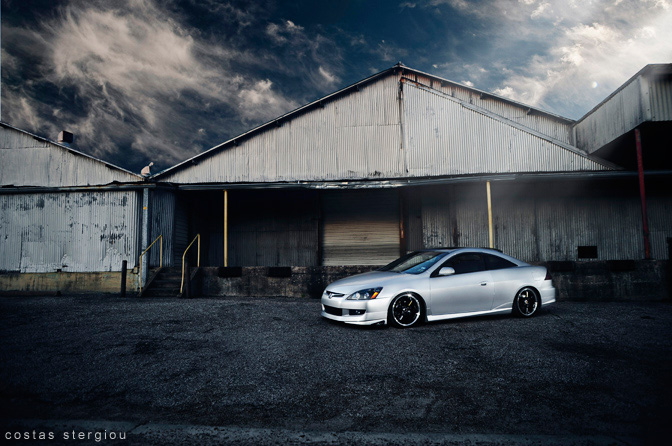 Doesn't matter if it's an exotic or something a bit more basic, everyone shares the same type of love for their car and enjoy seeing it lookin' good. Here, the owner wanted me to replicate a picture I had done which included a cloudy sky. Since I shot her car during a completely clear day, I threw the clouds in postwork afterwards.
Sadly however, I don't get to shoot cars all that much anymore. The requests for photo shoots became fewer and further in between. Since I was sitting on thousands of dollars worth of gear collecting dust, I slowly started to pick up on wedding and engagement photography. Combine that with a 40+ hour work week and 12 hours of school and you'll quickly realize how little time I'm left to work for my true passion.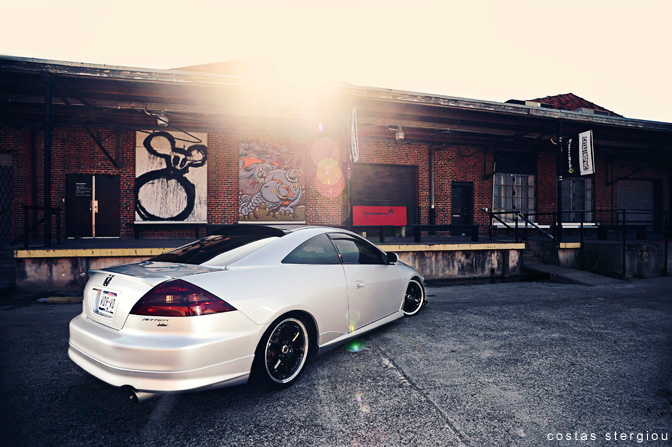 I love using the sun to create lens flare in my engagement photos. As you can see, that style slowly started to reflect my automotive photos as well.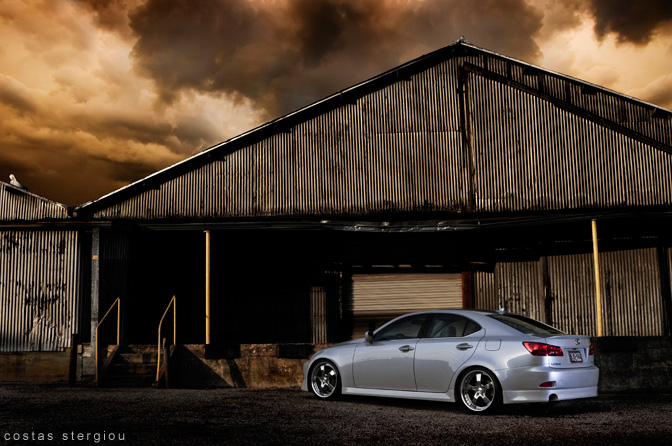 When I first started shooting, all I cared about was having images with epic clouds. It's always nice to bring back that look every now and then, even if the clouds had to be dropped in with Photoshop.
If I could give one small piece of advice to anyone getting into this business, it would be to always make contracts with usage details before handing over full resolution images to anyone (even a friend). You'd be surprised how quickly your images can go from a client to part of a full page back cover advertisement for a multibillion dollar company without you ever seeing a penny out of it.??My first light painting attempt with my car. The goal was to make the car look like it was shot in a studio. Unfortunately, I failed to realized that there was a huge stain on the ground after starting to work on the edit. Details like this can ruin an image, so always make sure to be on the lookout for trash and other various distracting elements.?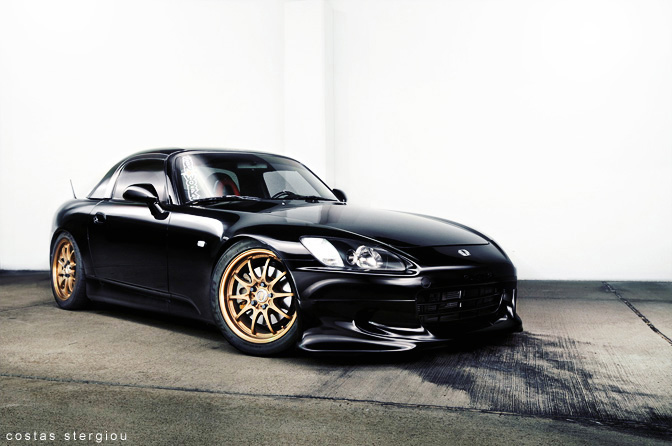 My first light painting attempt with my car. The goal was to make the car look like it was shot in a studio. Unfortunately, I failed to realized that there was a huge stain on the ground after starting to work on the edit. Details like this can ruin an image, so always make sure to be on the lookout for trash and other various distracting elements.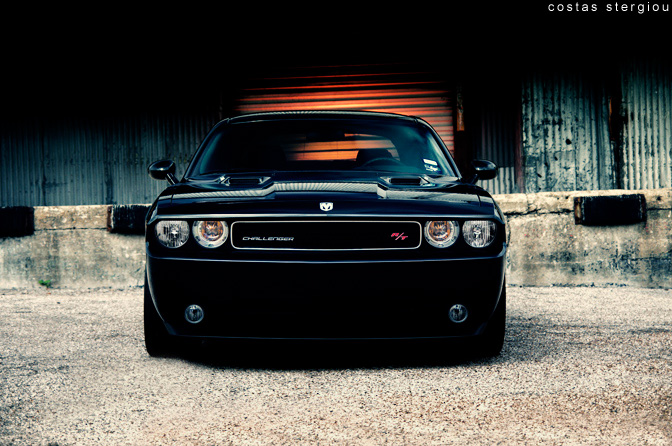 Of course you can never go wrong with natural light either, with the exception of a gelled flash I used to make the door red in the background.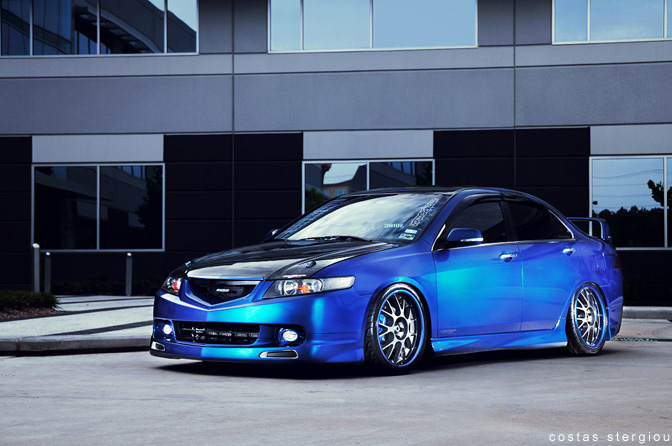 In this image, there was actually a huge tree behind the car. It made the car look like it had an afro, so 40 minutes later in Photoshop after lots of cursing and swearing, it was gone.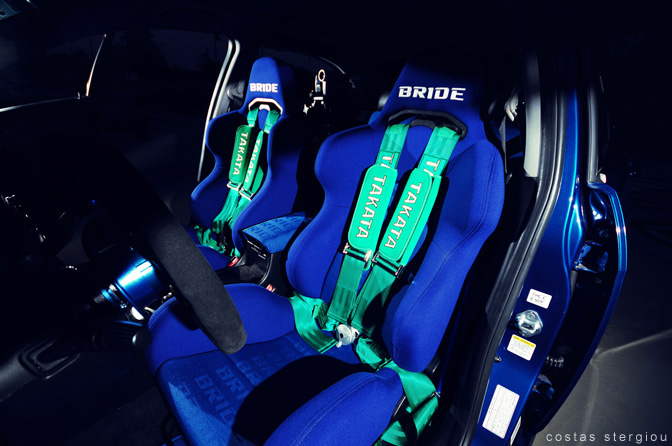 Interior shots aren't my strongest, but they get the point across.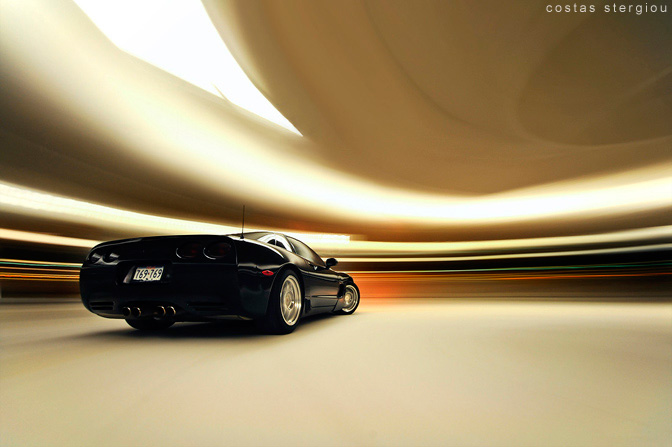 This shot I feel like I just have to include. I was testing out the extended length rig on a friend's car. He was also a motorcycle enthusiast like myself, but unfortunately passed away a year ago in a tragic accident while riding alongside me on his bike. RIP Chad.
With all that said, all that matters in the end is that you have fun and enjoy doing what you do. The most recent shoot I did didn't involve any fancy lighting or rigs, yet it still produced stellar results and I had a blast just hanging out with the owner and friends. Always remember that sometimes, less is more.
If you have any questions or comments, I'd be more than happy to hear from you folks. Hit up my website to view more work or to just drop a line and say hello (:
-Costas