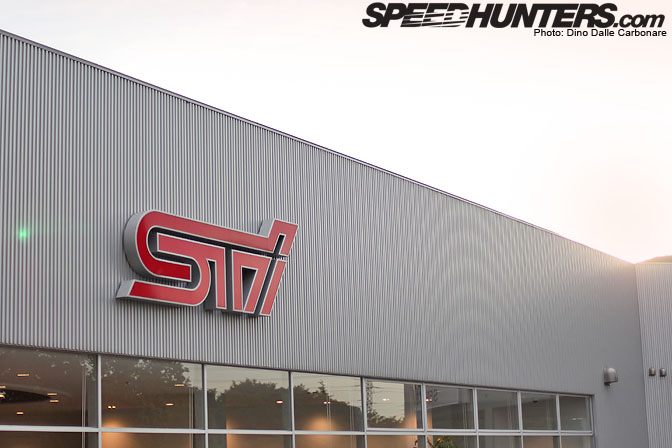 When I dropped by Subaru Tecnica International the other week to pick up the Impreza R205 I finally got to see the new STi gallery that has recently been built right outside the Subaru factory gates. I was very impressed with the whole set-up, which is part of the much larger Car Do Subaru Mitaka dealership. Here customers can drop by to order their new cars and at the same time take a stroll through the gallery space on the second floor to check out what cars are currently on display.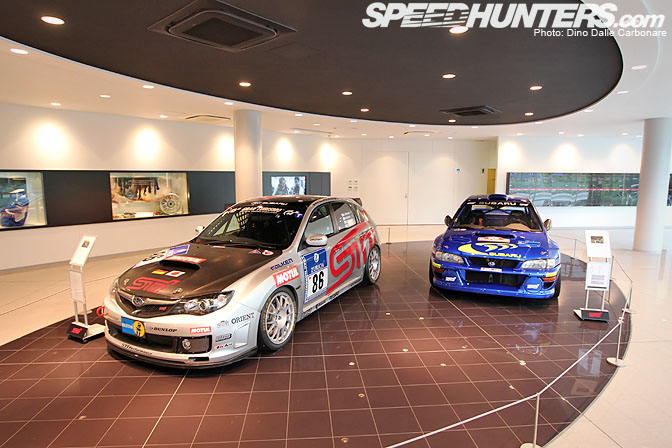 On top of the showroom floor, the premises double up as STi's Headquarters where their motorsport side of the business is run from. On the day I visited there were a few interesting cars to look at like the 2009 Nurbugring 24h race Impreza STi…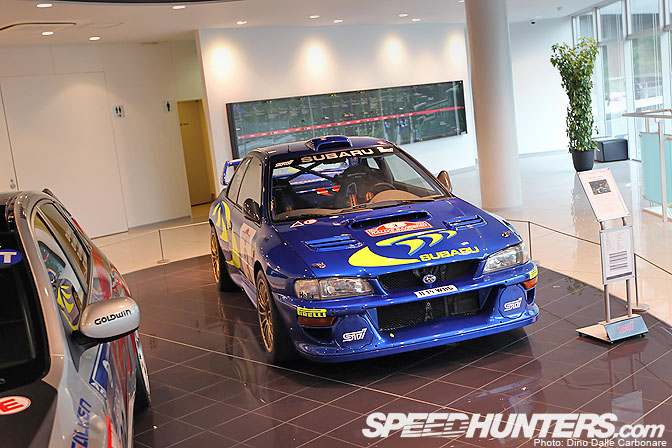 …as well as the old WRC car from 1998…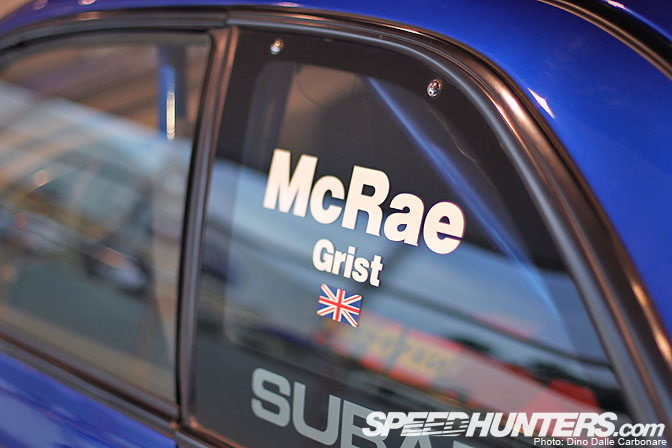 …which was of course driven by the great Colin McRae together with co-driver Nicky Grist.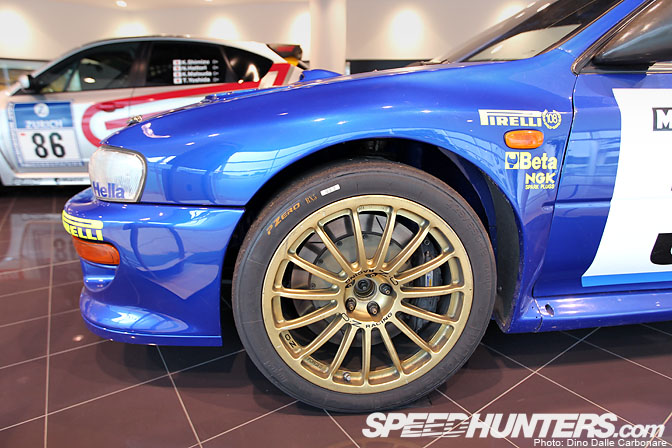 It really is amazing seeing this kind of historical machinery up close, walking around it to take in every detail and reminiscing of a great time in WRC.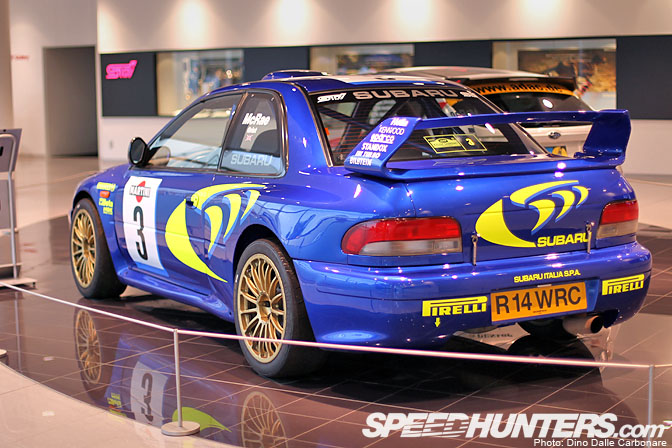 Now that is one unforgettable rear end!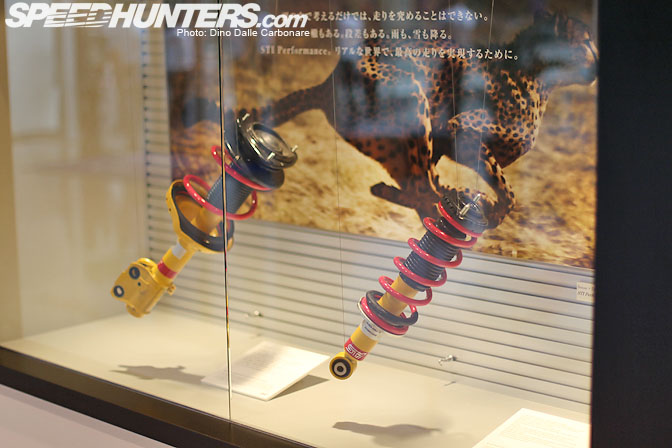 Display windows highlight anything from STi's unmistakable suspension parts…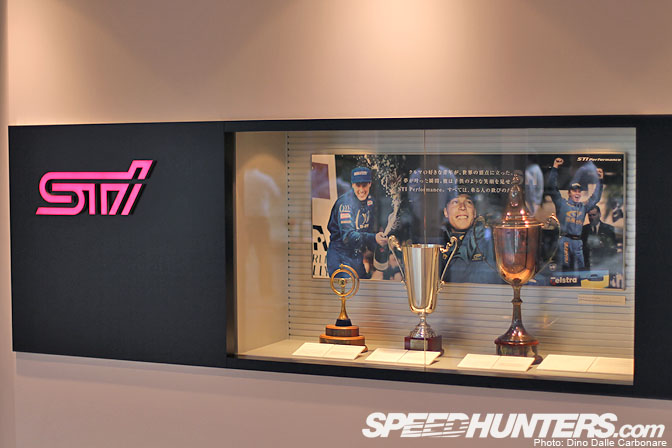 …to trophies won by Subaru's legendary drives Burns and McRae, who both tragically passed away prematurely.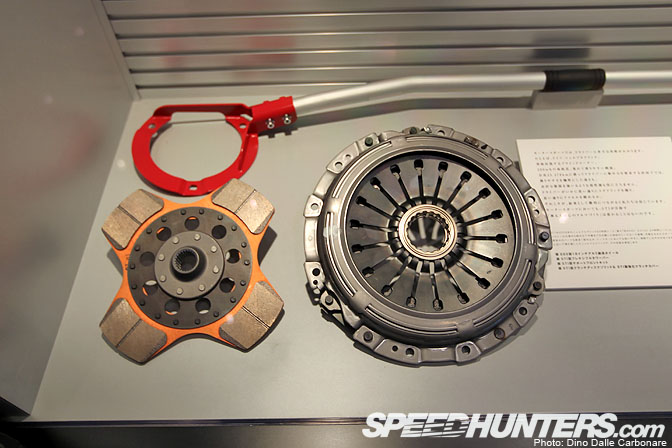 STi makes tons of performance parts for the Impreza and Legacy and there is always something cool on display…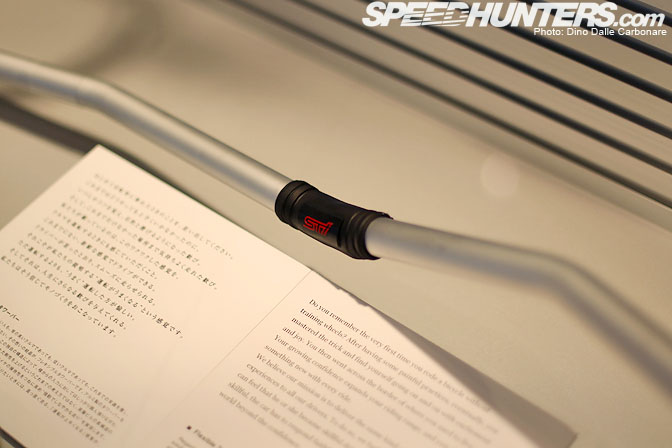 …like the flexible strut tower bar that was fitted to the R205 Impreza I drove.
The concept car area of the gallery is reserved for special one-off creations and was taken up by a car we saw late last year at the Tokyo Motorshow…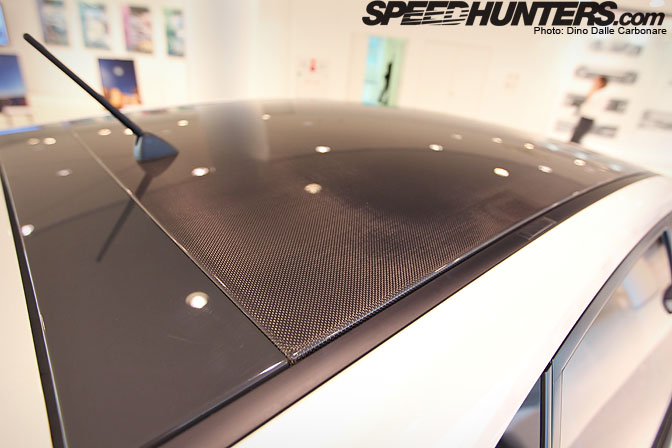 …the Impreza STi A-line show version which on top of its automatic transmission, is fitted with a lightweight carbon fiber roof that helps lower the center of gravity for better handling.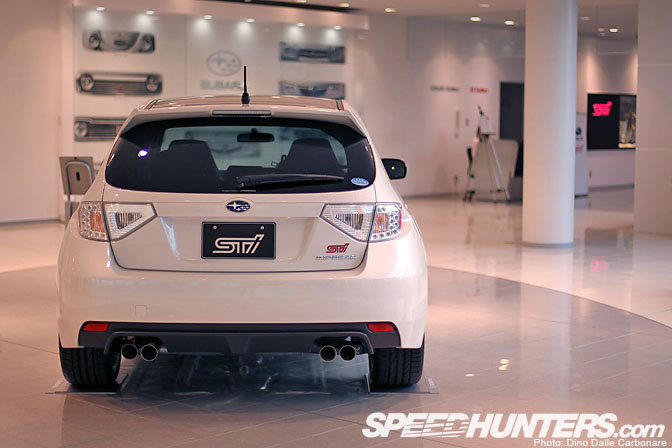 Of course, now the hatchback version of the STi is joined by the 4-door sedan version, which has just been released in Japan.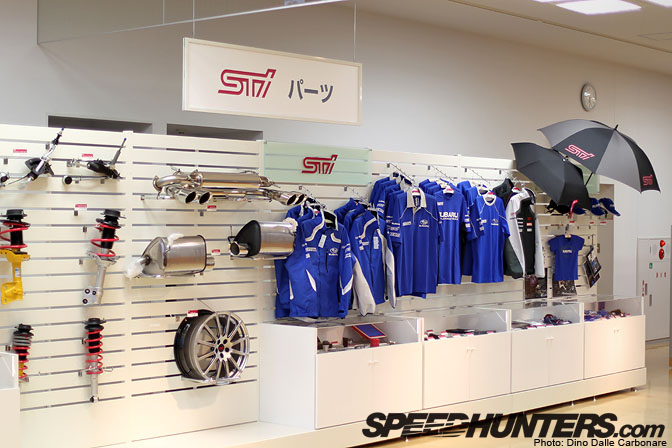 Downstairs, in the main dealership area, I found yet more STi goodies from WRC team T-shirts, jackets and gadgets…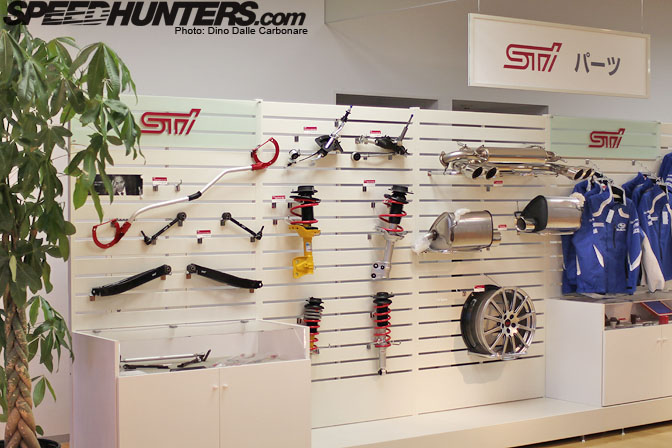 …to performance items for both the new Legacy and Impreza.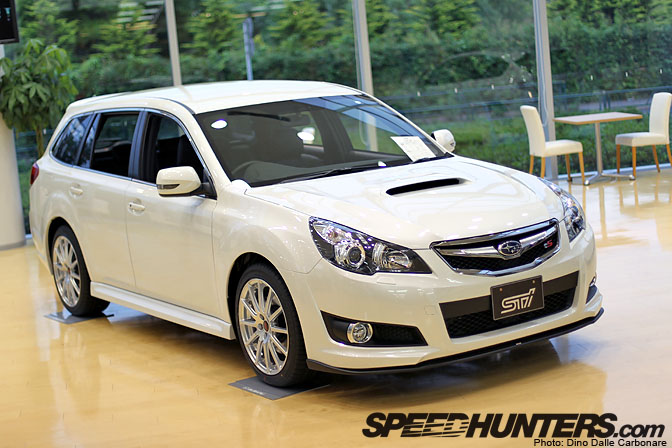 And speaking of Legacy this is the brand new STI Legacy tS, a more high performance version of the new Legacy (wagon & sedan). Yep you've guessed it, it's only offered in Japan, but fear not new-gen Legacy owners, some parts are making it to the US and Europe!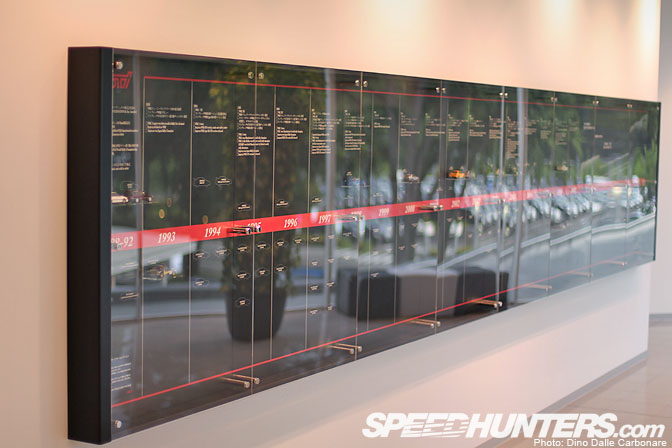 This time line helps visitors understand what STi has done over the years since it's opening back in 1988. Each rally related success is listed along with every STI special car that has been created.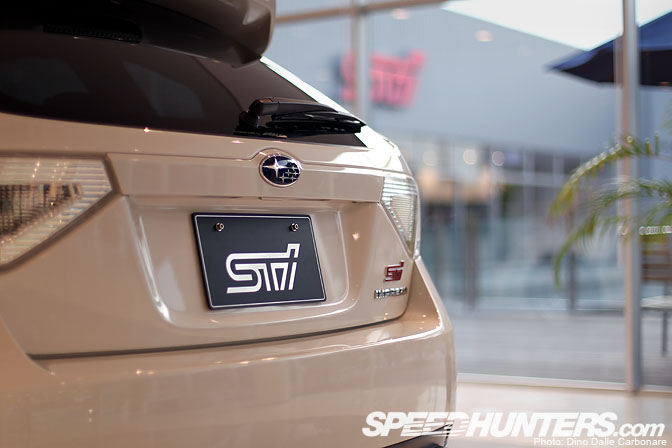 For any Subaru enthusiast visiting Japan, dropping by the STi gallery is a must. Not only do you get to soak up the history and check out cool race and rally cars on display but it's the perfect place to stock up on STi branded goodies!
For more info on STi and the Gallery's location check out STi's website.
-Dino Dalle Carbonare