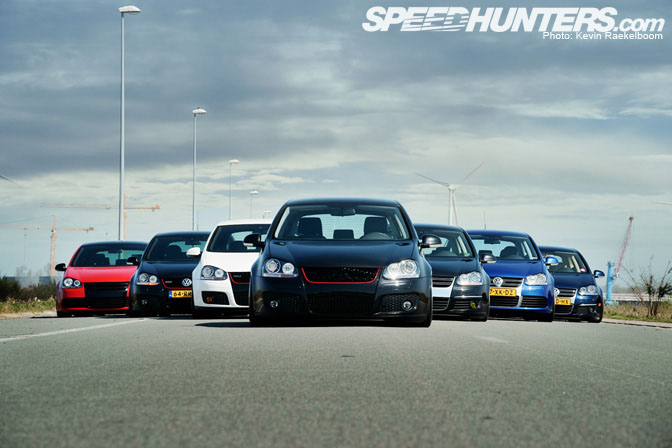 Yesterday we had a nice little bit of Volkswagen content with the TUK Customs Mk4 Golf. Today we have more VW's to share – seven of them to be exact.
This group of Mk5 Golfs come from Belgium and the Netherlands and were assembled by Kevve for a group shoot.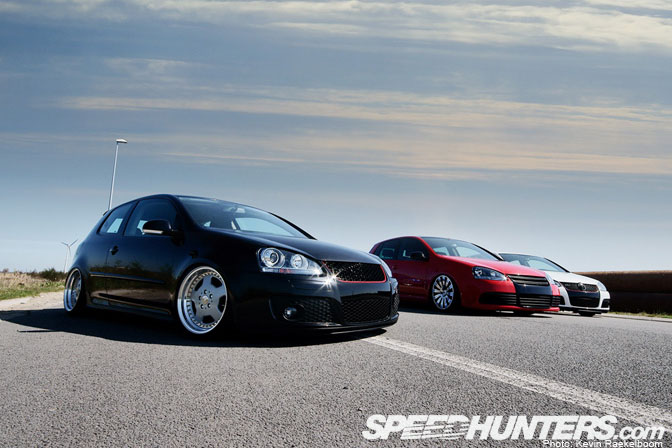 For us, seeing a big group of similar cars allows one to look at the different styling elements of each.
Naturally these are all street cars, but as you'll see there are some key differences between them.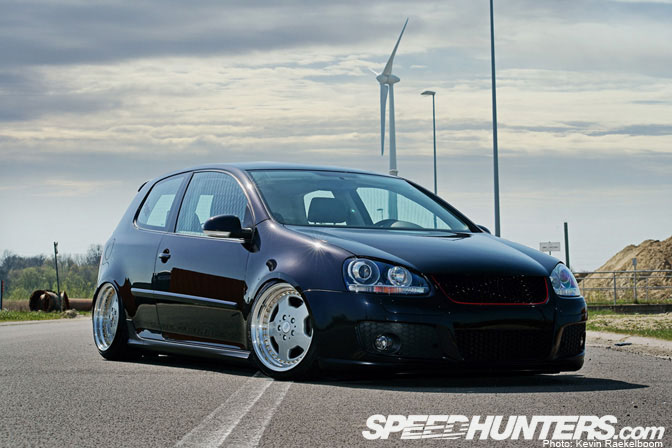 Let's start with start with Tristan's Golf. While a stock 1.6 is under the hood, the car rolls in style on an RRAS air ride kit.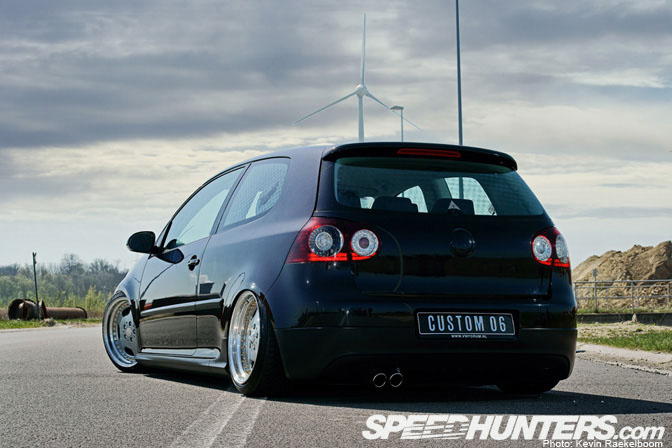 The body has seen some smoothing and OEM GTI bumpers and sideskirts have added some pizazz. The wheels are RH ZW2's 17×9.5 all around with Federal tires. A practical and stylish daily, why not?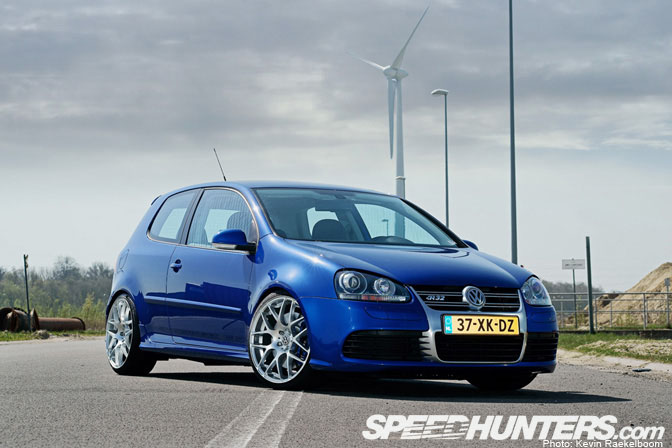 Moving in a different direction, we have Olivier's lightly modified R32. The R32 is a pretty potent machine out of the box, so the mods have so far been limited to a set of K1 V1 coils and a BMC carbon intake.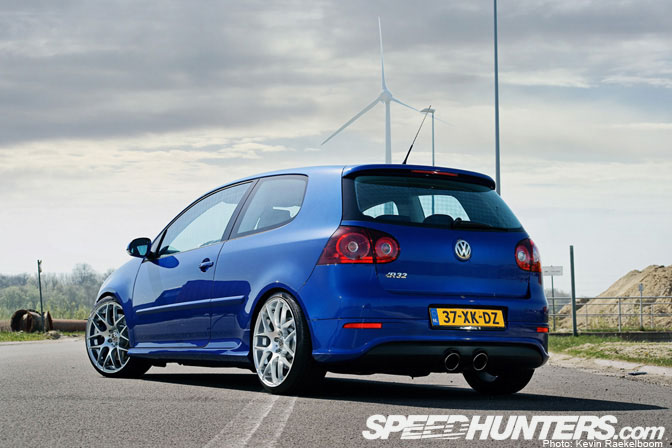 Oh yeah, and there's the wheels – a stylish set of 19" VMR 710's.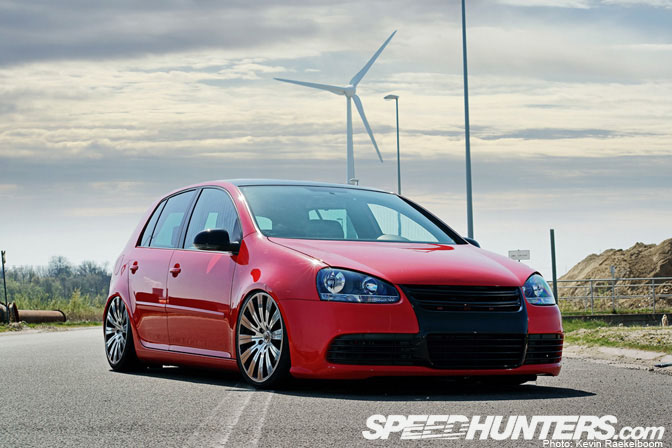 Next up, Jurgen's five-door daily driver. Outside, the 1.6L Golf has been outfitted with an R32 front bumper and lots of "cleaning" and badge removal.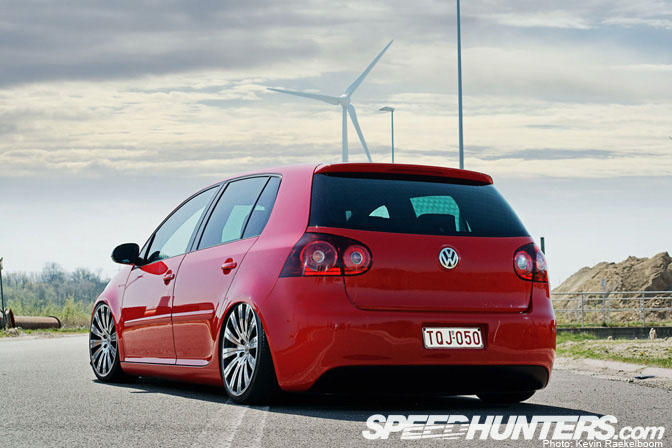 Low stance comes from an RRAS air ride kit, while the wheels are 18" OEM peices from a new Golf 6. Amazing how nice the OEM VW wheels look here.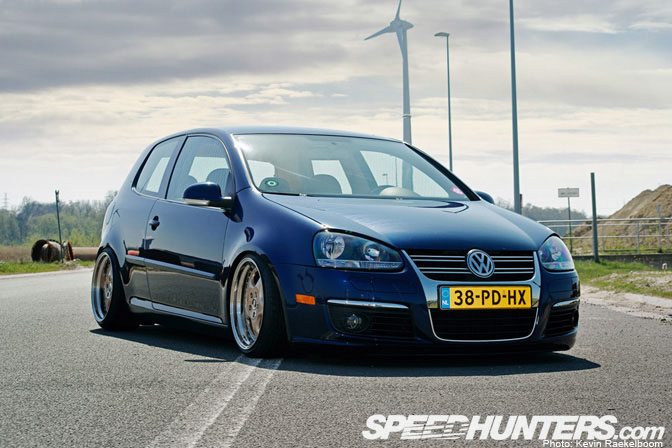 Jeroen's Golf is also 1.6-powered, but the big change outside is the Jetta front end with GTI headlights.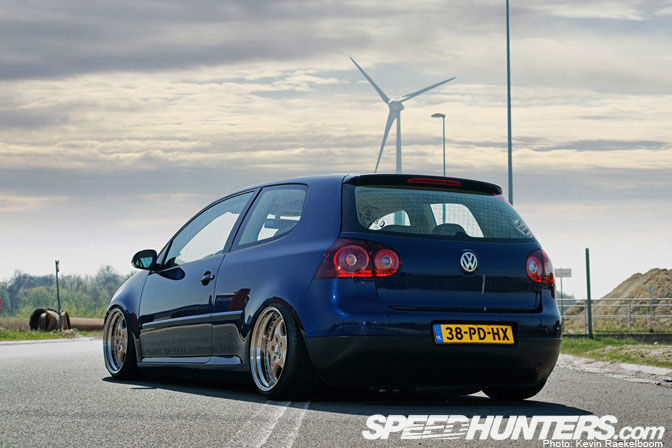 A BSS air ride kit drops the car low over the the 17×9.5 and 17×10 RH ZW1's.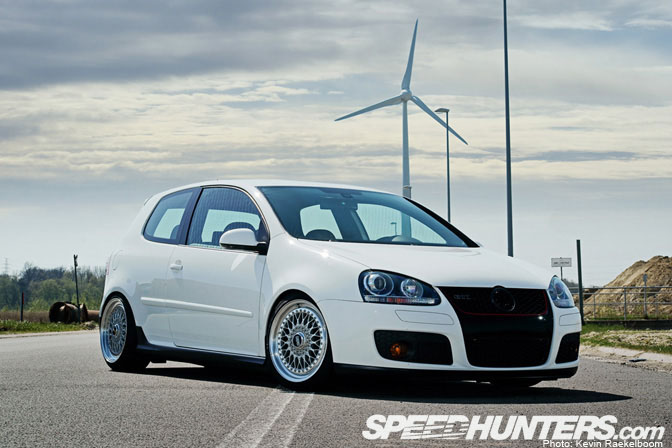 The next car, Mattias' GTI is a bit more traditional. He's changed up the front a bit with a USDM grill and foglights, and dropped her with a set of KW V3's.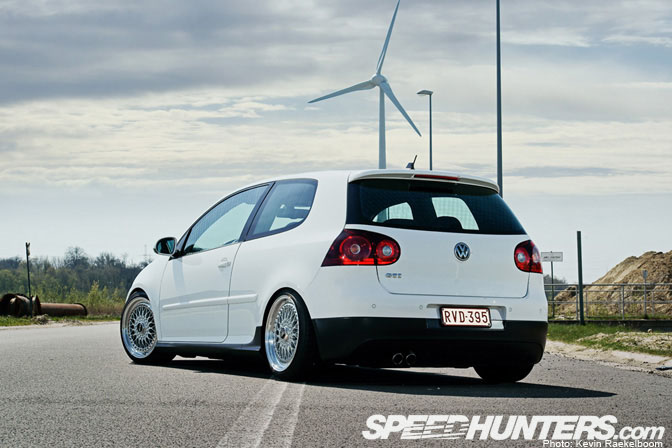 The wheels are a conservatively sized set of 17×8 and 17×9 BBS RS's. Can't go wrong with the simple and understated look.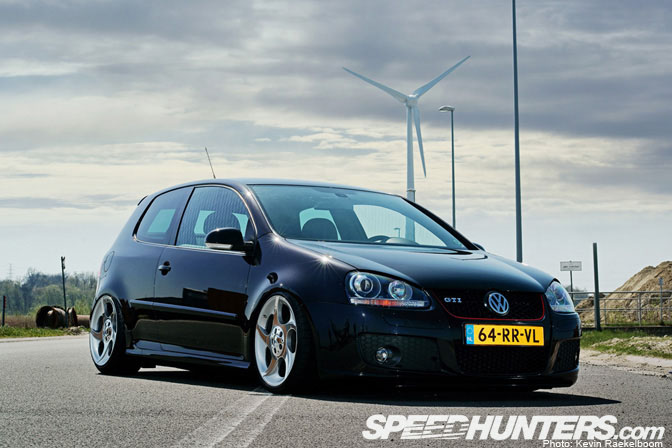 Danny's GTI combines a bit of both the show and the go. A chip helps the turbo 2.0 make a little more thrust.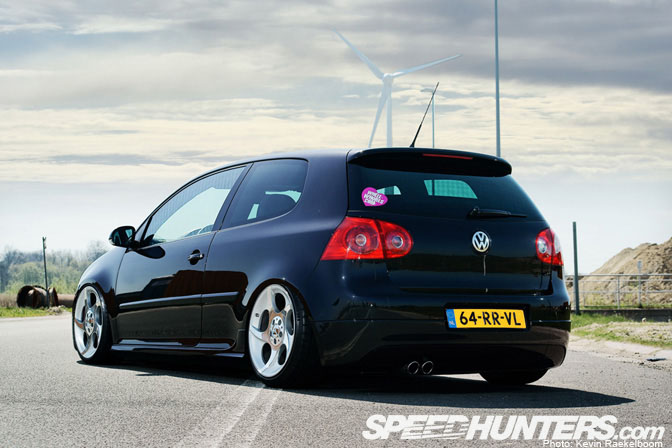 But at the same time he's added a BSS air ride kit for that mean stance. The wheels are Mercedes Alphards, 18×8.5 and 18×9.5. An interesting combo, but it definitely works.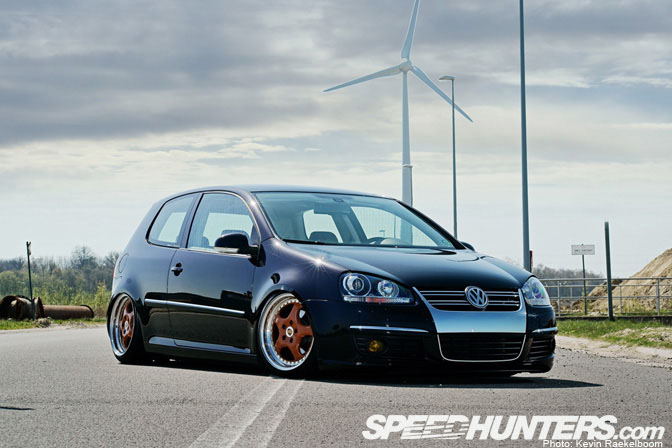 Finally, we have this black Golf, owned by a fellow named Thomas. He also decided to give his car a different look up front by going with the Jetta fascia.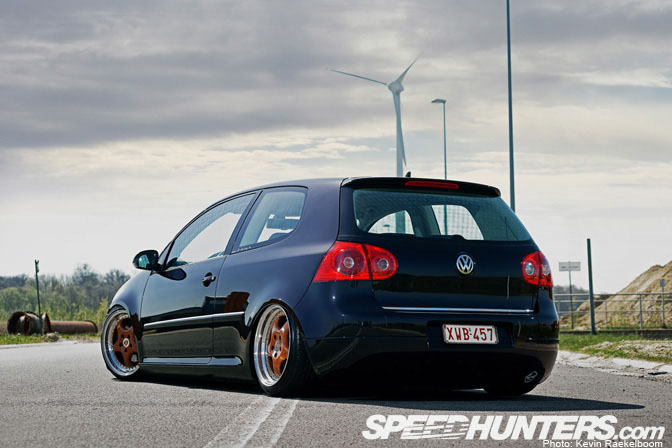 Slammage comes from an RRAS air ride kit, with 17" RH ZW1's tucking nicely into the fenders.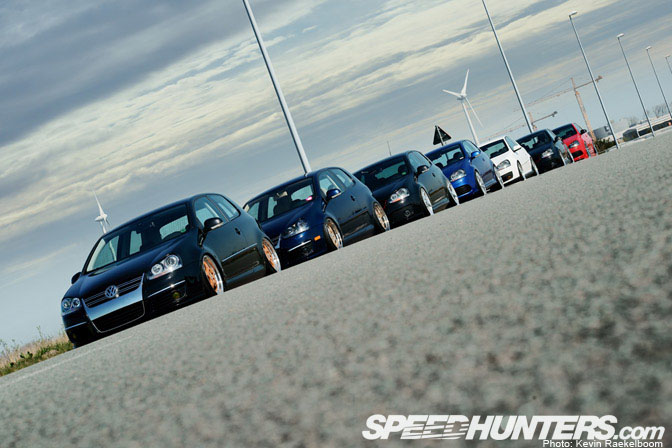 So, which one of these Mk5's are you feeling?
I love the looks of the red five-door, but then just the exhaust note of that R32 would make things a tough choice…
-Mike Garrett
Photos by Kevve