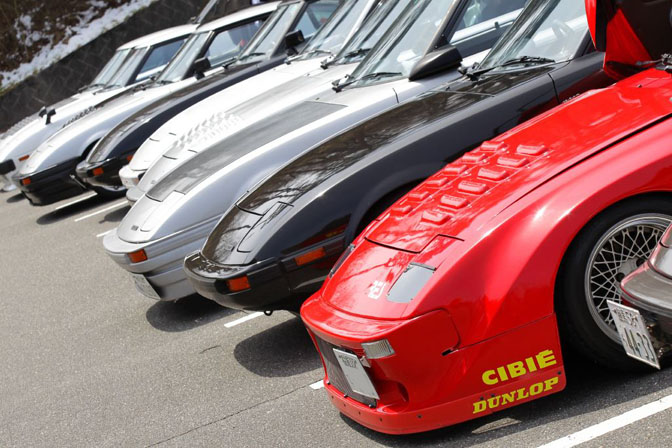 Well it's July 7th, and in Japan RX7 owners and enthusiasts use the day to celebrate their favorite rotary sports car.
Our friend Sassy at 22C Works just sent us a bunch of images from a recent club gathering.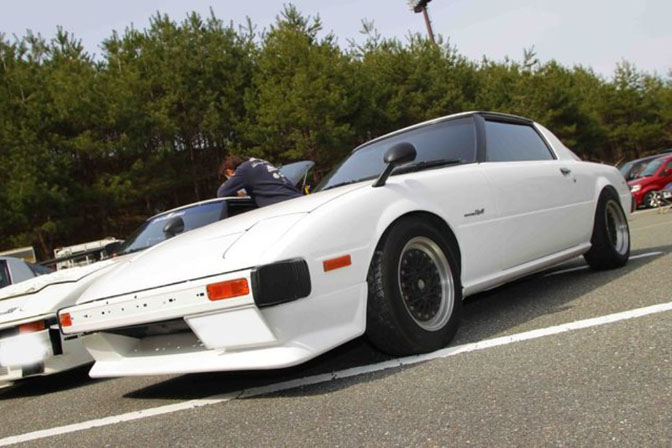 These guys live for the first generation RX7, and SA22C's of all types came out to the meet in Nagano.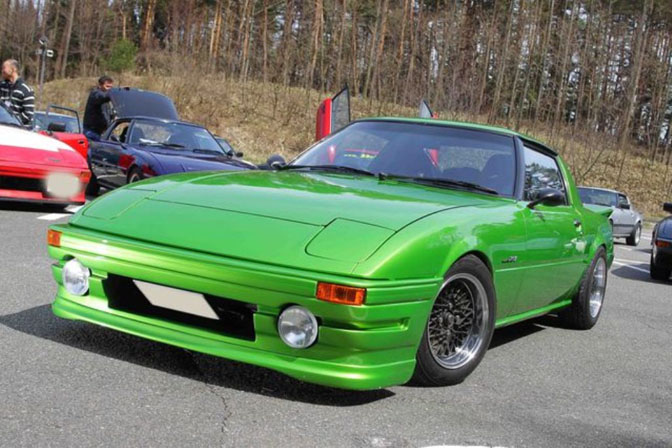 Some are mild street cars…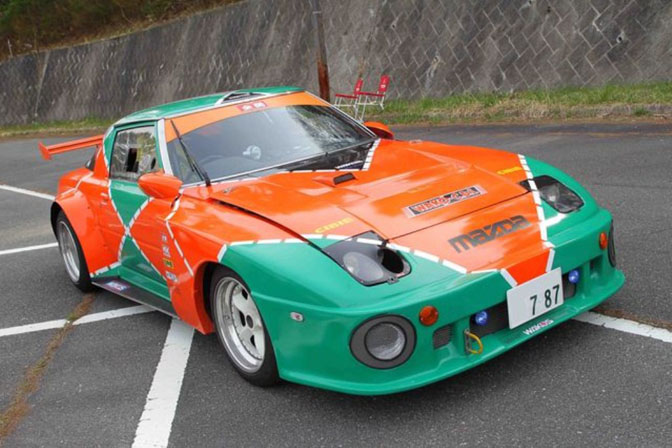 …while others are much more extreme, like this 787B-inspired example.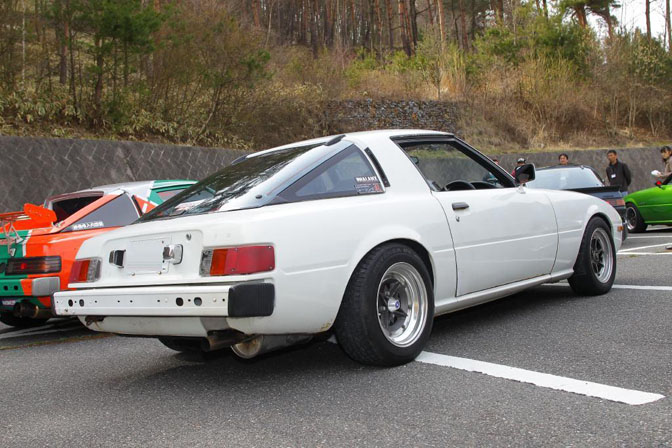 The words "period correct" come to mind here.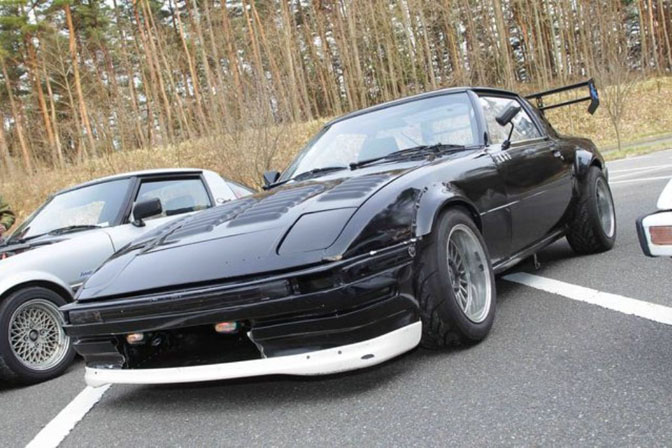 Other members have serious track-built cars.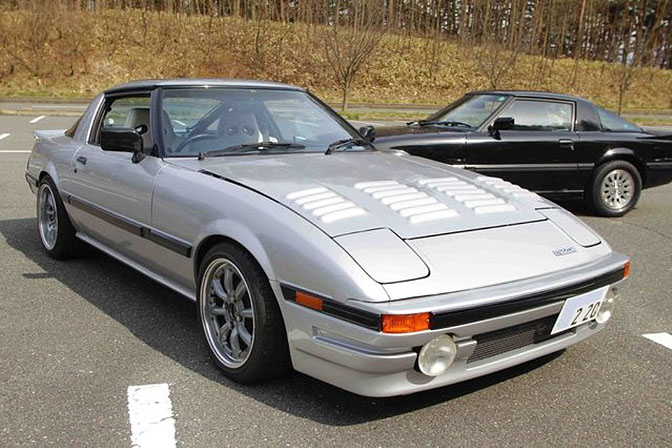 The vented hood looks so right.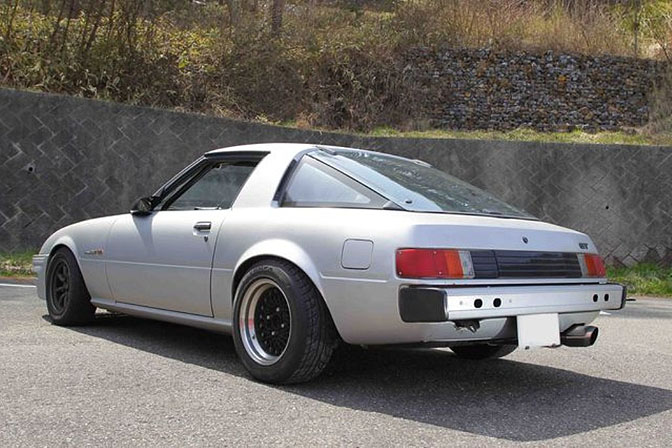 The lines of the original RX7 are definitely getting "classic", and not just in a "for Japanese cars" way.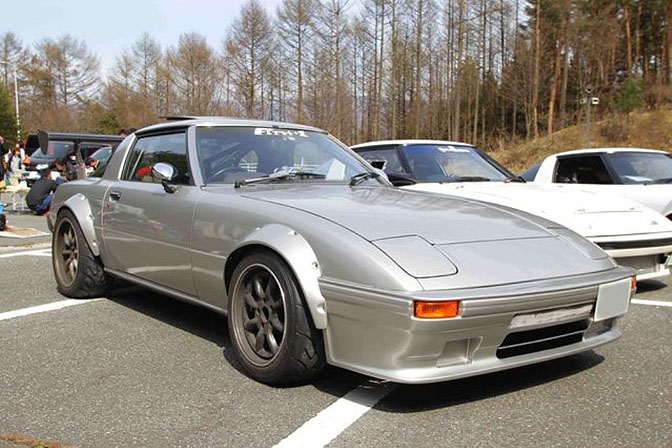 How about some bolt-on flares?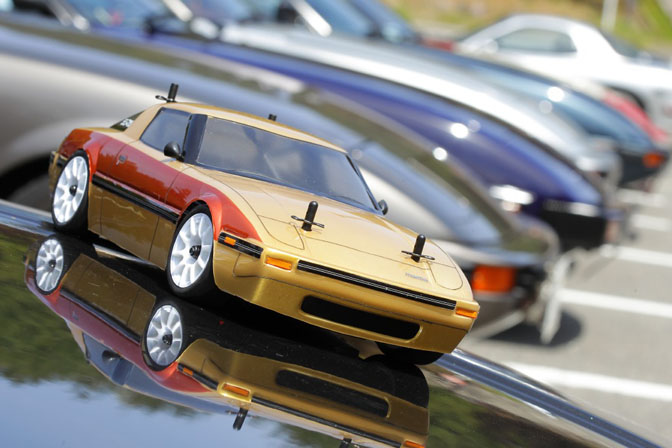 Some RC SA22C lovin'.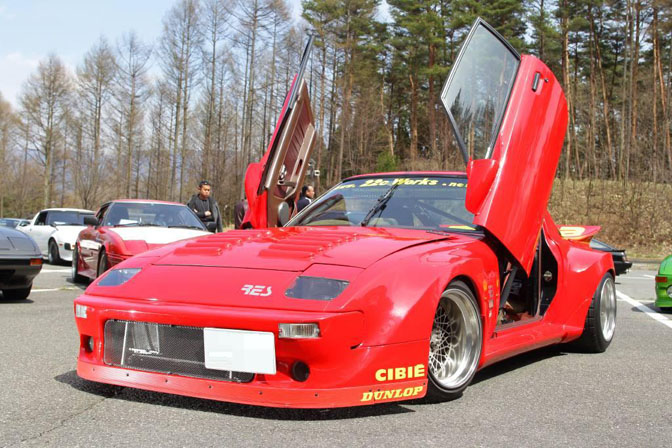 Of course Sassy's IMSA RX7 was there, now rocking lambo doors and somehow pulling off the look.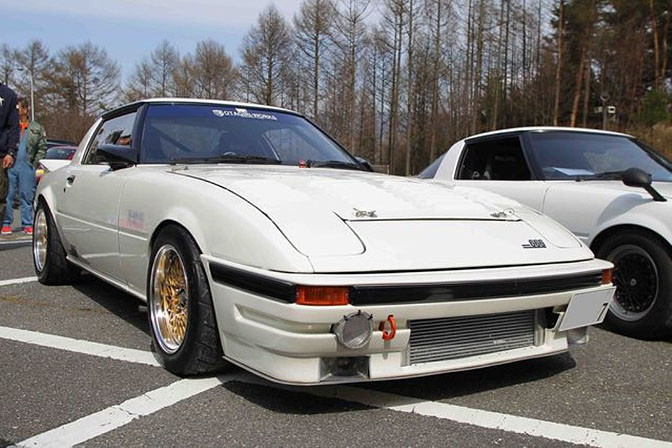 Big thanks to Sassy for the photos.
As always, you can find more on the 22C Works site.
-Mike Garrett