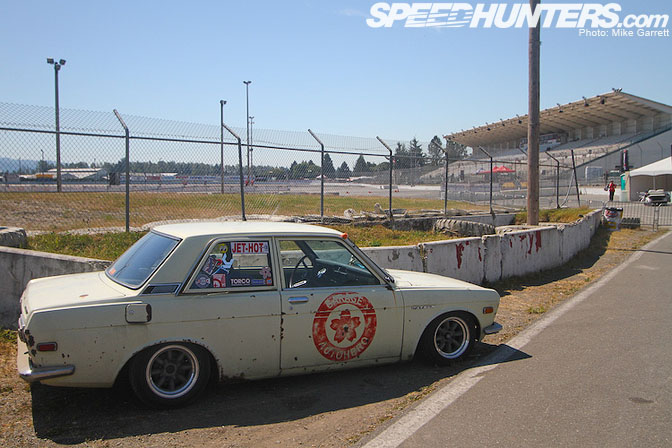 As I found during my trip to Seattle last year, some very cool cars can be found in the Pacific Northwest. This year at Evergreen Speedway, I made sure to set aside some time to check out the local machines again.
I found plenty worth sharing, in both the Fatlace Car Show and in the surrounding parking areas.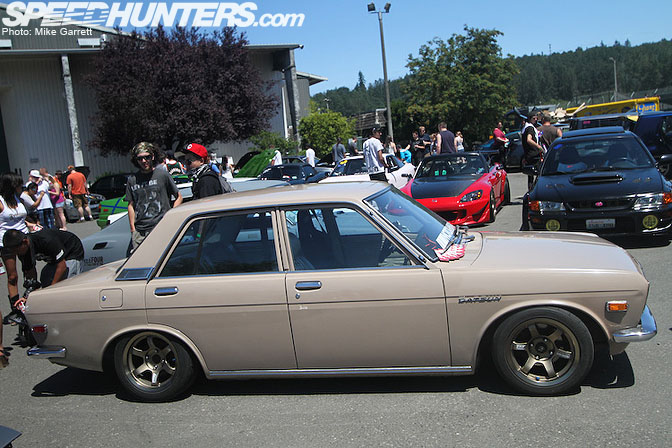 Old school Japanese iron has a big following in this region. This 510 on 14" TE's was just right.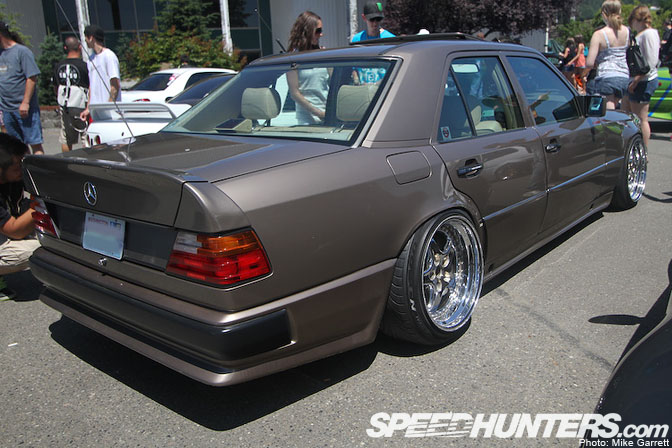 The "flush and low" look takes some getting used to on certain cars. Not so on this Benz. Totally natural.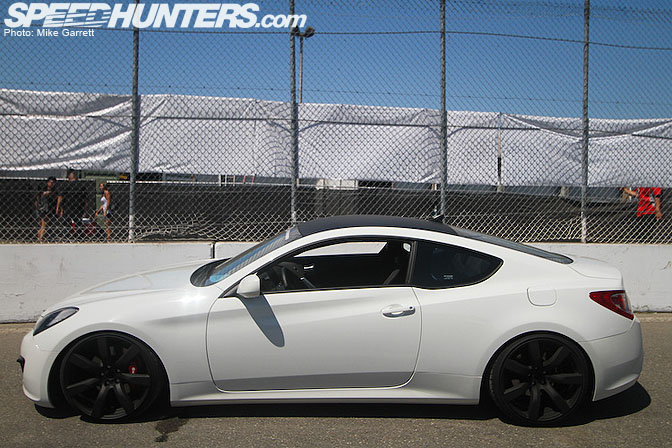 I could be mistaken, but it looks like this Hyundai Genesis is rocking a set of factory R35 GT-R wheels.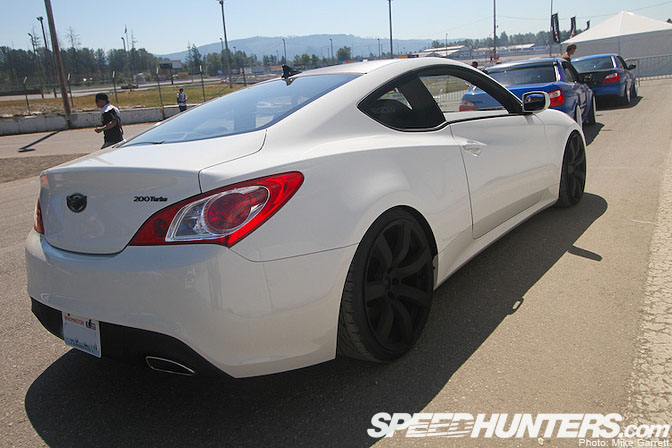 It's a fine combo, and certainly one of the best looking Gen Coupes I've seen yet.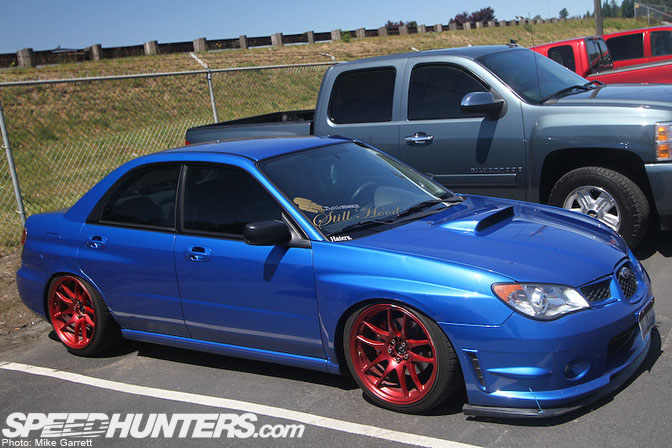 World Rally Blue with red CR Kais. What do you think?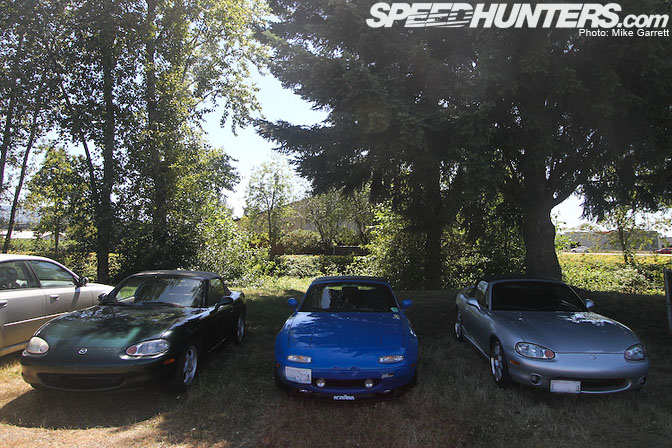 There's never a bad time for Mazda Roadsters.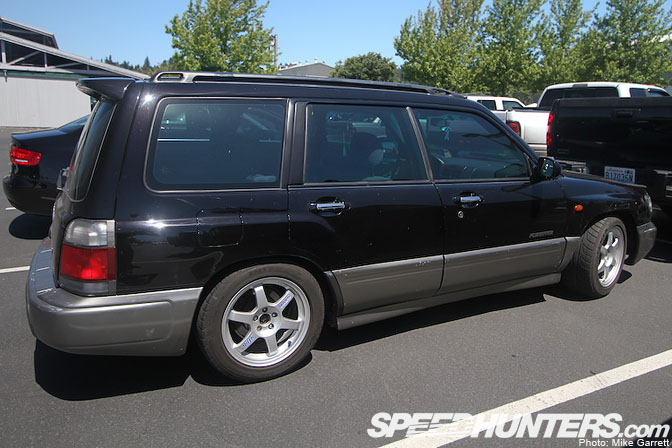 Subaru Forrester on TE's – perfect vehicle for the Northwest.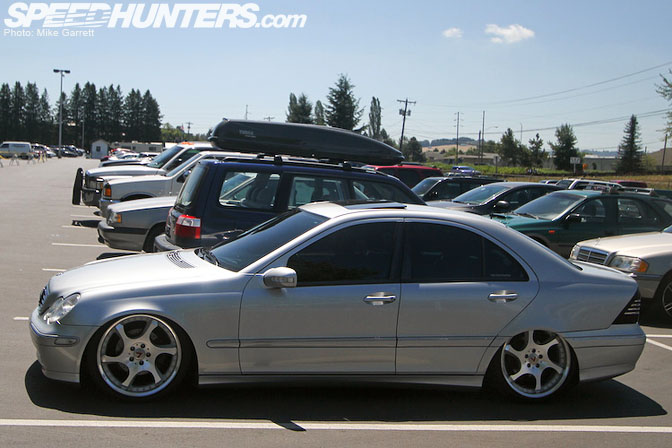 This bagged C-Class spotted in the parking lot looks plenty sharp.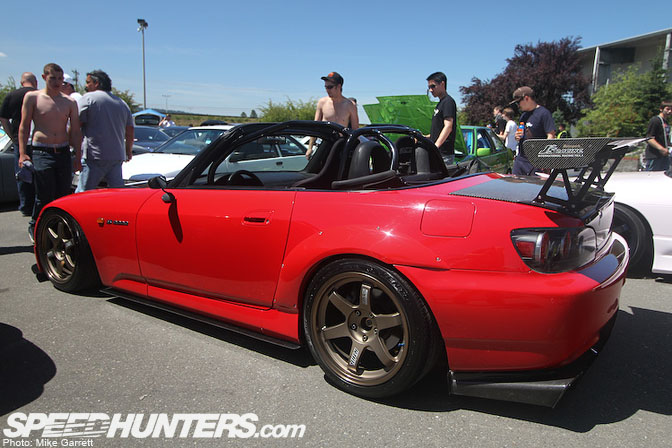 S2000 straight of your wildest touge fantasy.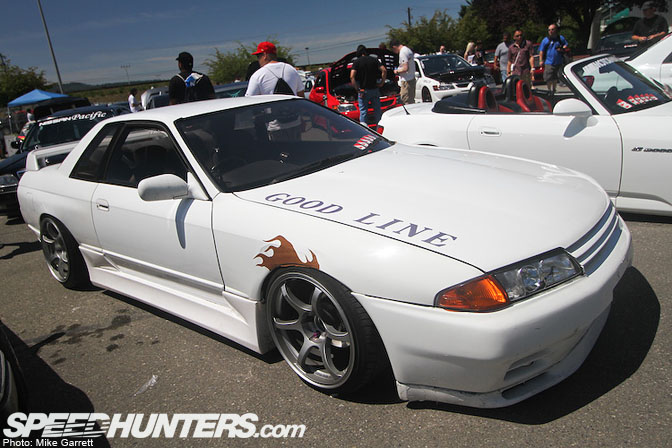 You might remember this awesome slammed R32 from our All Star Bash coverage last year.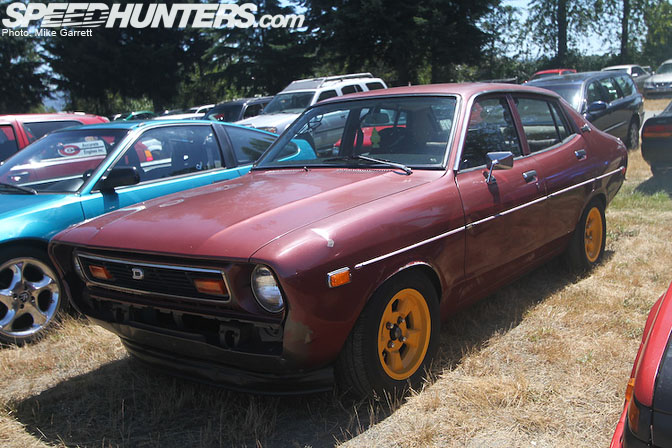 Cool little Datsun B210 here. These aren't as cherished as the 510, but maybe things are changing?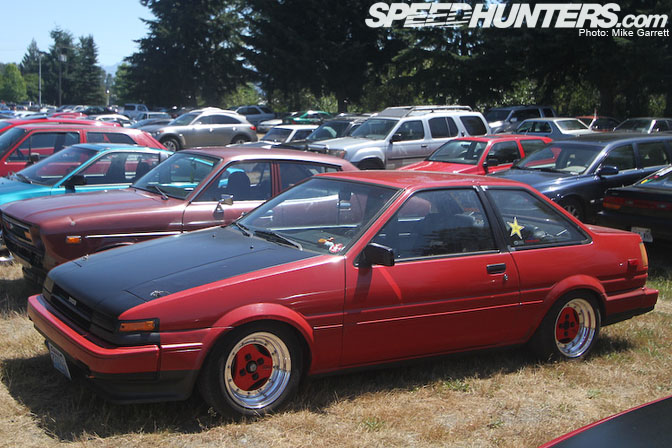 AE86 looking cool with USDM bumpers and Advan A3A's.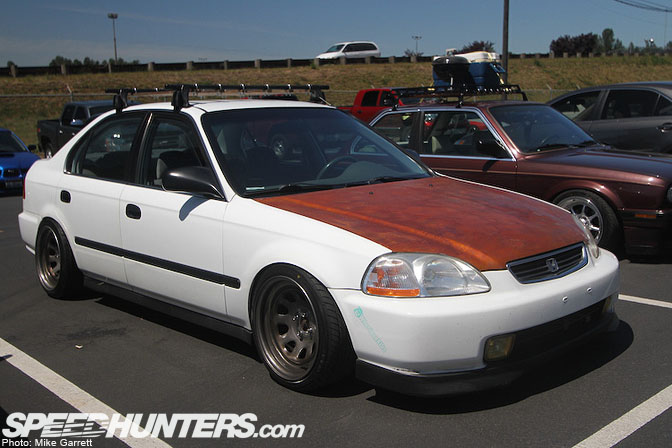 The rusted hood and roof rack look cannot be escaped.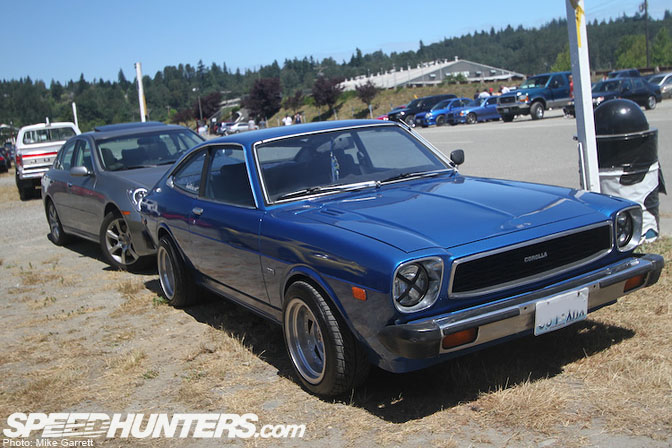 Not a big fan of the wheel and tire setup, but otherwise a pretty clean Corolla.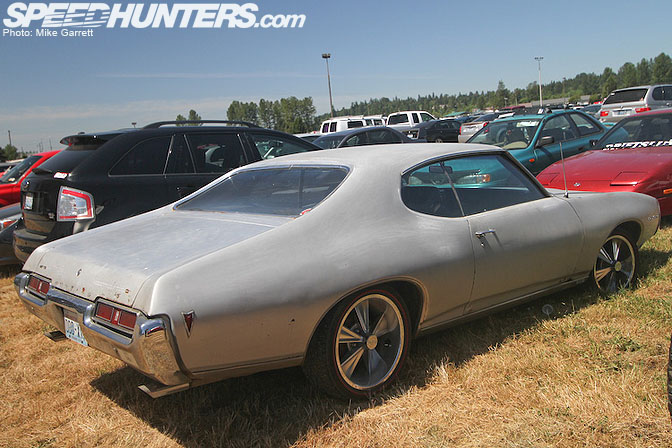 Hey, it's a Pontiac LeMans. Something different.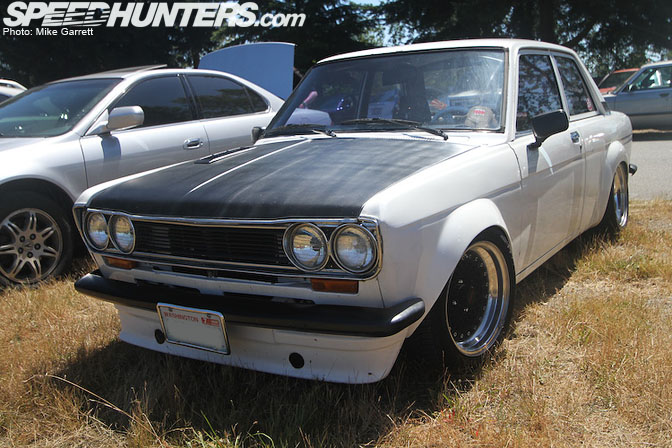 One more classic from the other side of the Pacific.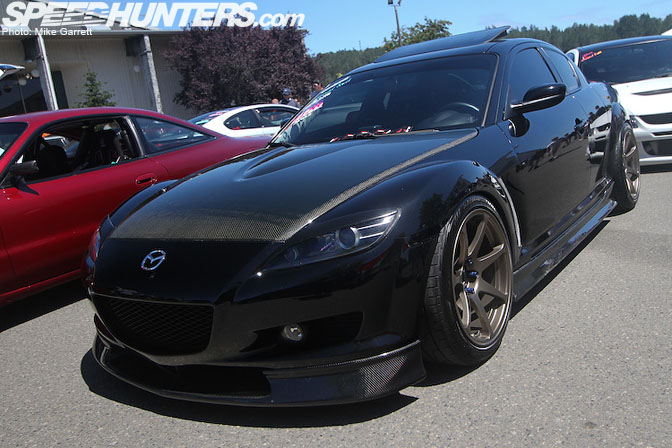 RX8's look so good with a decent set of wheels and tires…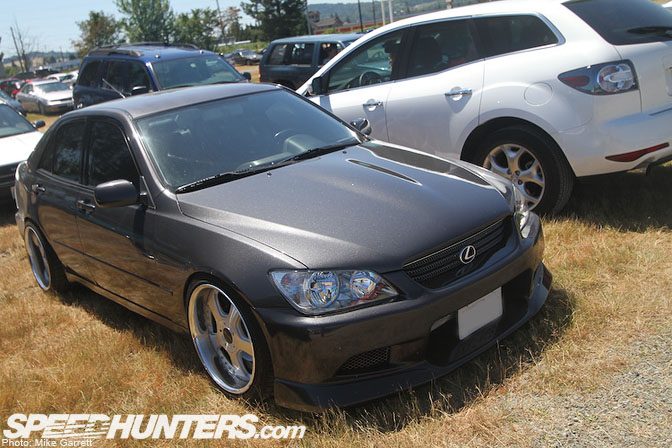 Lexus IS doing the VIP thing.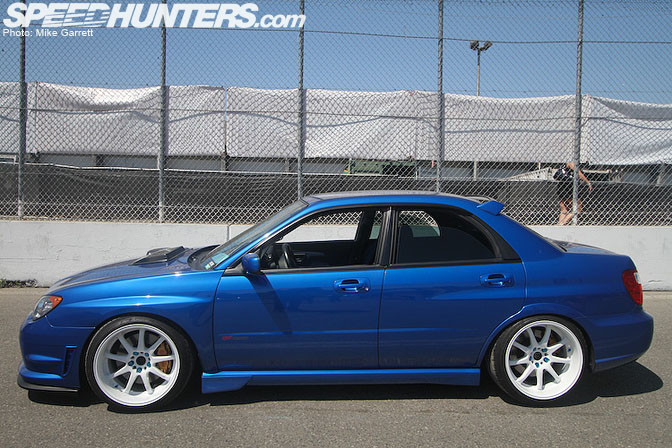 Another STI, de-winged and looking hard.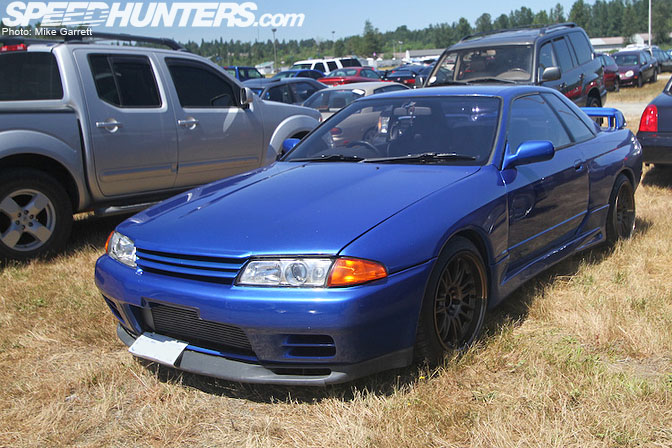 Finally, a random R32 GT-R spotted in the parking lot.
Yup, just another day in the Northwest.
-Mike Garrett