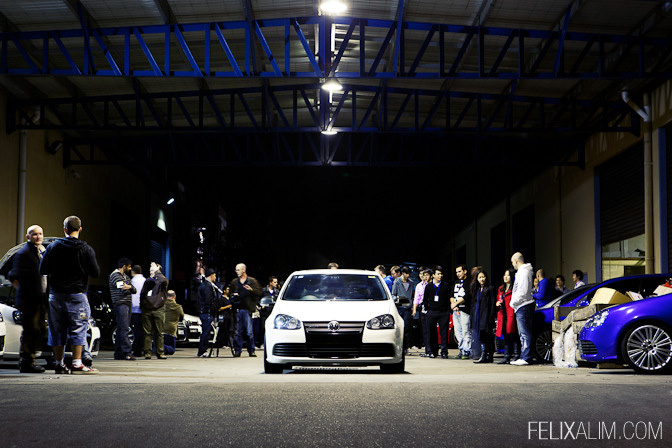 You could have walked up and down that Sydney street a dozen times and you'd be totally oblivious to the fact that there was a car meet going on just a few yards away. One of Australia's newest online car communities is VWGolf.net.au, and what better location to hold their car meet than inside a warehouse, away from prying eyes.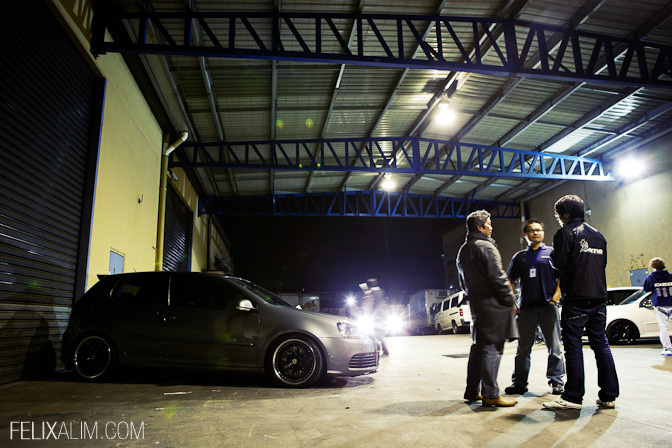 I like attending intimate car meets like this as there's no flaunting or pretence; just a tight community who want to get together with those who share the same passion. You could almost say these meets are more about the people than the cars themselves!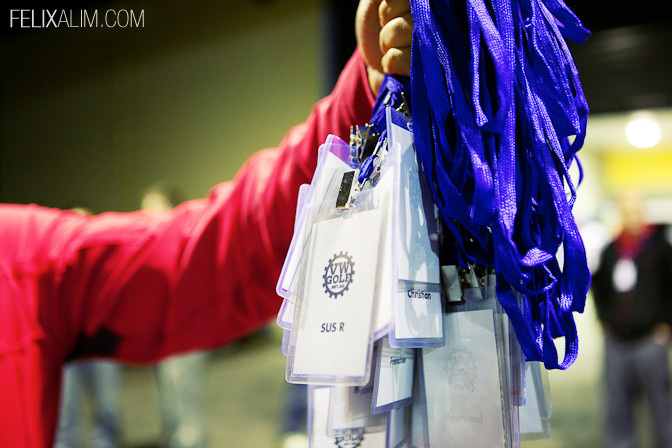 This had to be one of the most well organized meets I've attended. Each member of the forum received a lanyard to help match up the faces to the usernames…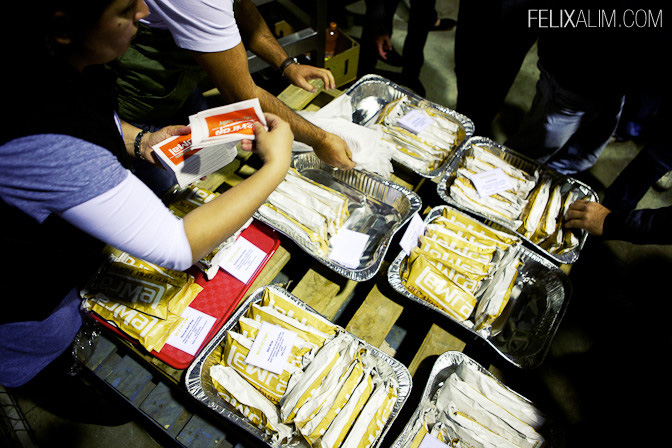 …and it was fully catered as well. Very impressive for a free car meet! Well done to the forum's creator Christina Lock for doing all of the hard work behind the scenes.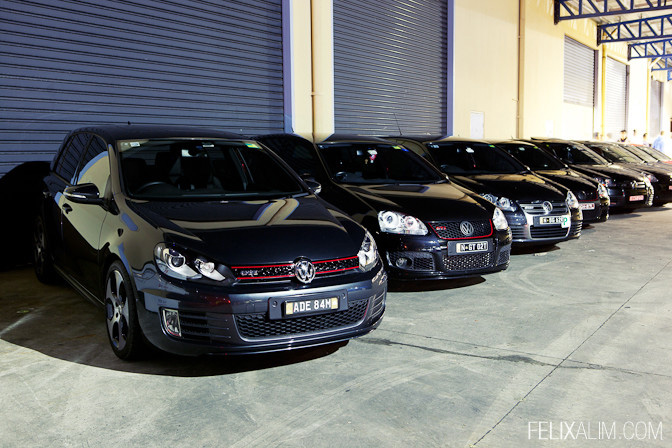 The Golfs were also painstakingly parked according to their color.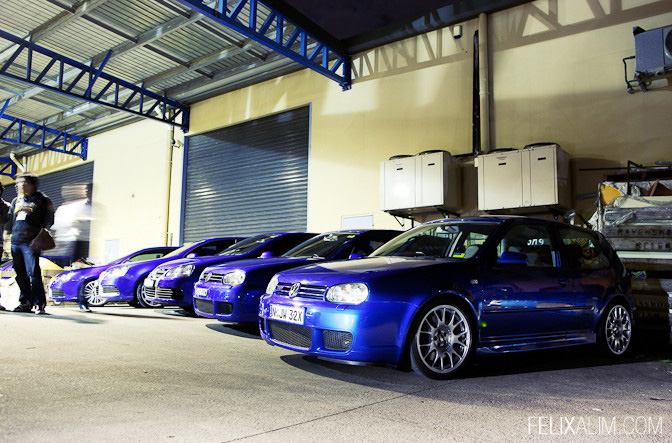 Here's the contingent of blue Volkswagens.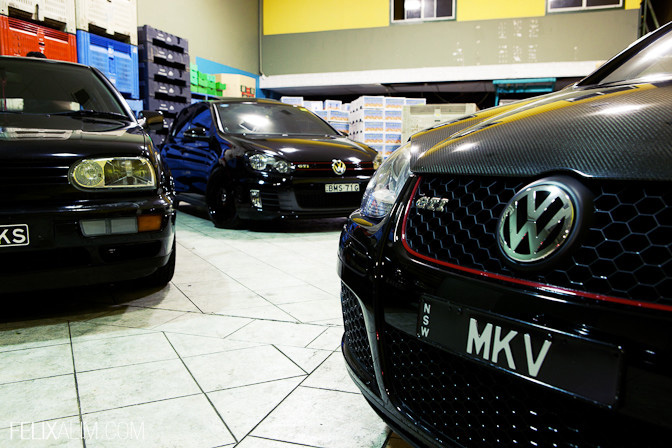 Three generations of Golf (III, V, VI).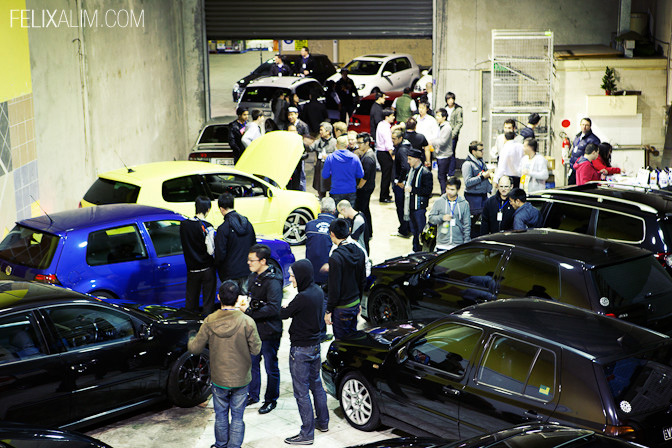 One of the forum members kindly let VWGolf.net.au use his warehouses for the meet, which was perfect as it meant there were no hassles from security or the authorities.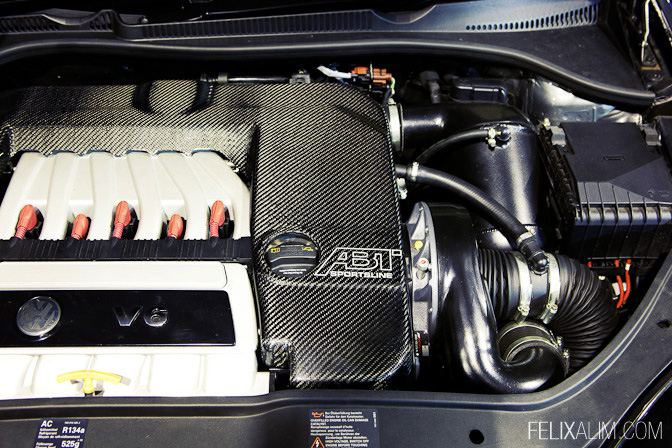 Here's a Golf fitted with the German-made ABT supercharger. It's an expensive piece of kit here in Australia and reputedly there are only two R32s with it in the country. This is one of them.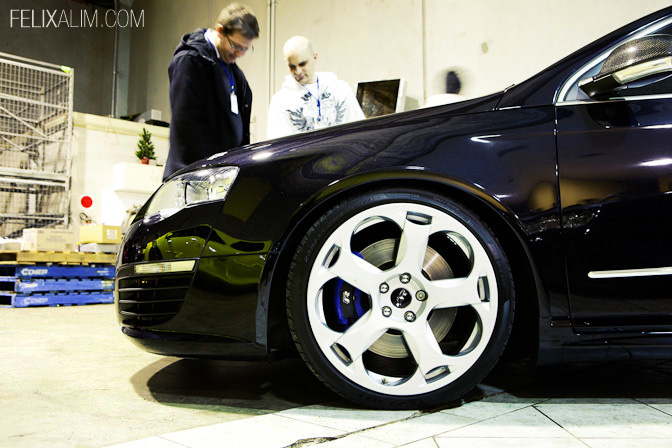 These rims caught my eye. I couldn't pick it at first, but they're the stock wheels from a Lamborghini Gallardo. The owner sourced two pairs of front wheels to fit onto his VW.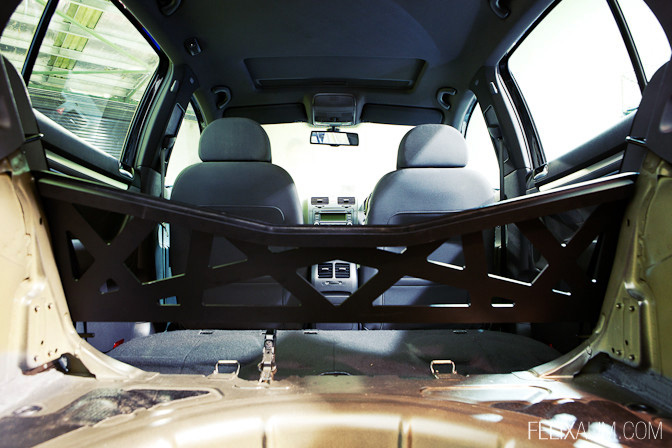 Justin Fox – the creator of JDM Style Tuning – has stripped his Golf GTi. Linking both ends of the body is the triangulated aluminum UNIbody brace.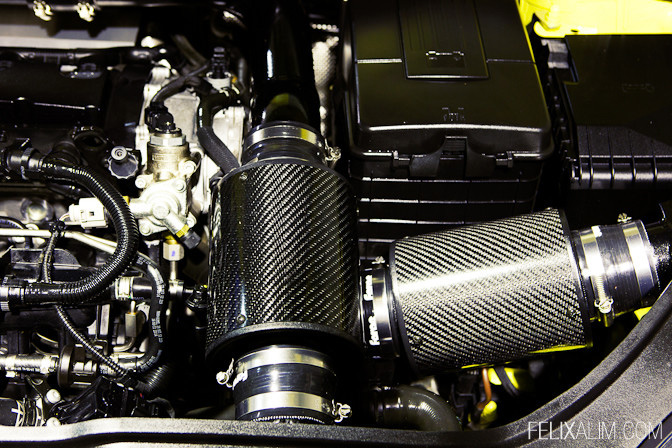 This is the Twintake induction system from Forge Motorsport, which claims to unlock an impressive 17hp.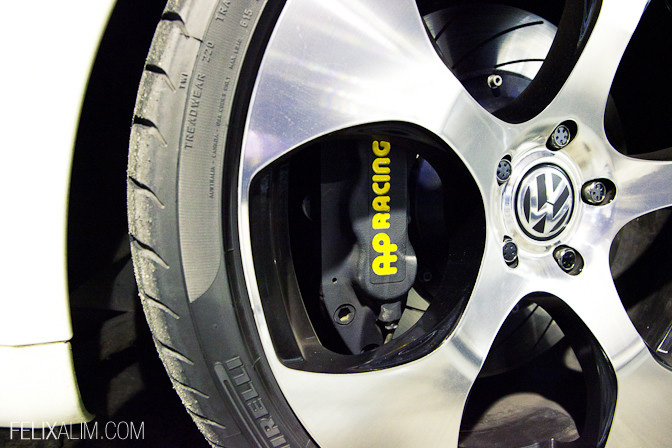 There was a fair share of Japanese produced components on some of the Golfs. A handful of purists might say it's sacrilegious, but I've notice that, here in Australia, there's a growing number of European cars fitted with Japanese manufactured components. Perhaps it's because there's a whole new generation of Japanese car enthusiasts that are graduating to European cars like the Golf, and they're bringing their familiarity of Japanese parts with them. Here's Tendy's GTi which rolls on a set of Japanese-made 19-inch Alpil W12 rims.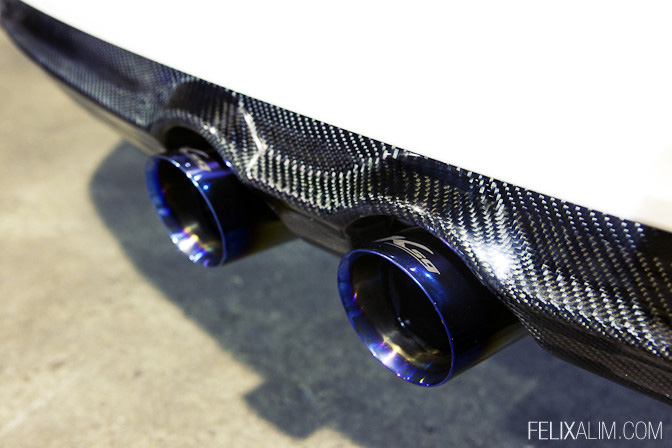 Christina Lock's R32 also features plenty of Japanese hardware, including rear carbon valance from Newing, and a sexy Kreissieg exhaust. The Kreissieg exhaust has a feature known as Valvetronic, which allows you to control the noise output by remote control.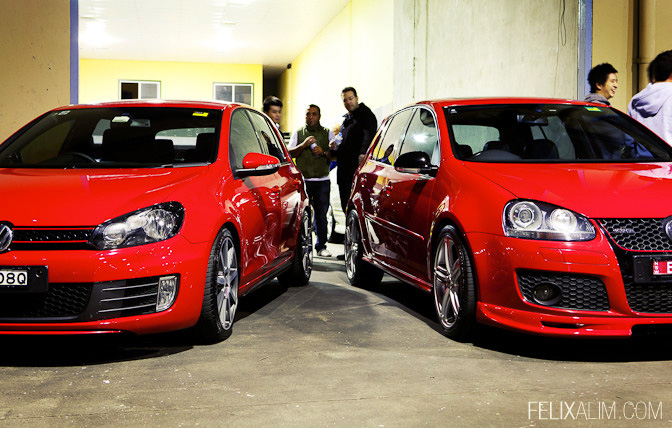 Old and new. A MK6 GTi alongside a MK5 GTi.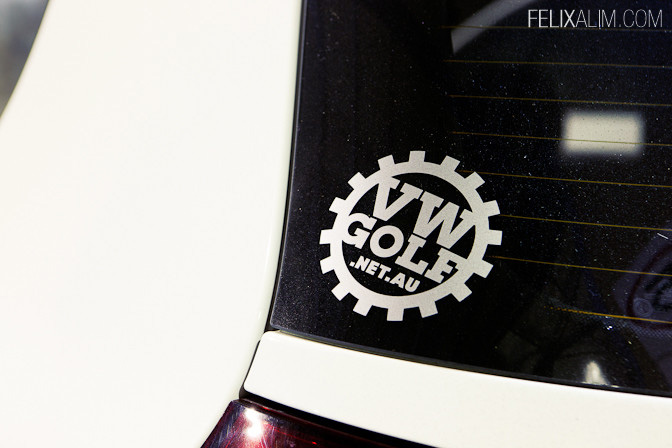 Organizer Christina is a graphic designer by trade and she and Van came up with this cool logo for the forum.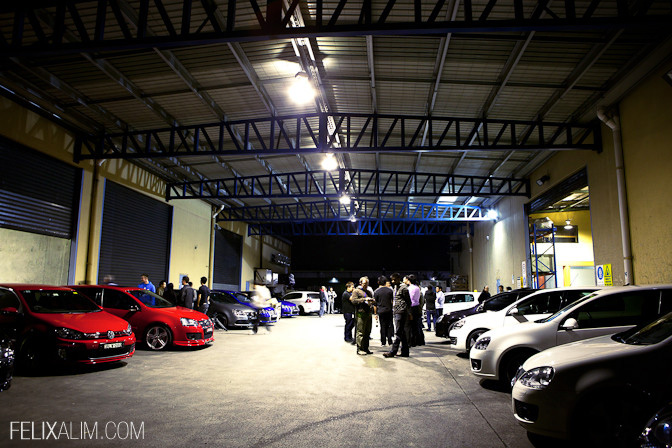 Despite the freezing winter weather, it was a great night that really set the benchmark for forum car meets. If you're an avid Australian Golf fan, be sure to check out the VWGolf.net.au community.
- Charles Kha
Photos by Felix Alim