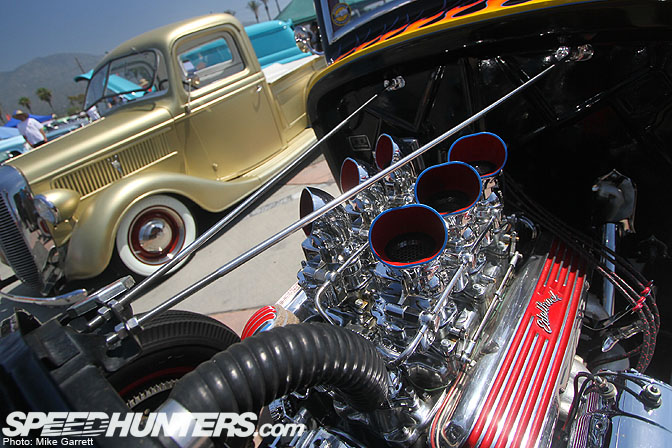 Another day, and another bunch of photos from the Mooneyes Summer Show, held on Sunday at Irwindale Speedway.
What better opener than a set of carbs glistening in the California sun?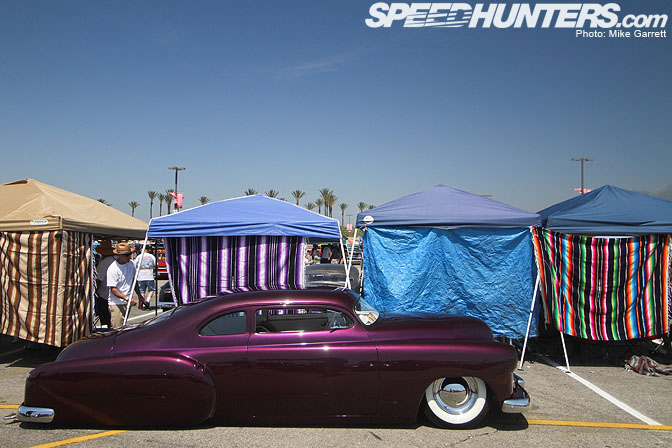 The variety of the cars at these events can be pretty impressive. In one corner you can have a chopped and shaved sled…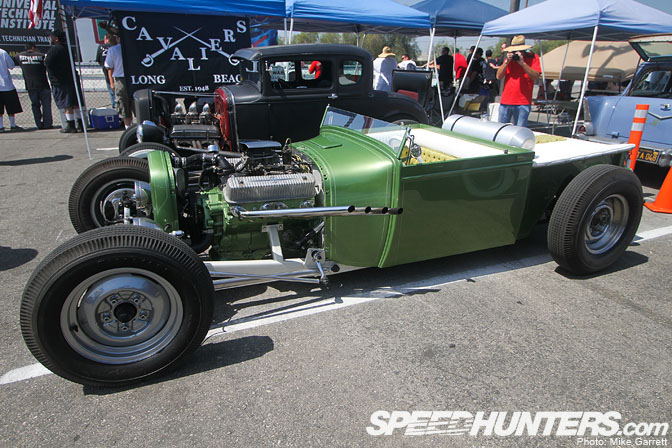 …and in another, a very traditional hot rod. It would be pretty sweet to roll over to the beach in this thing.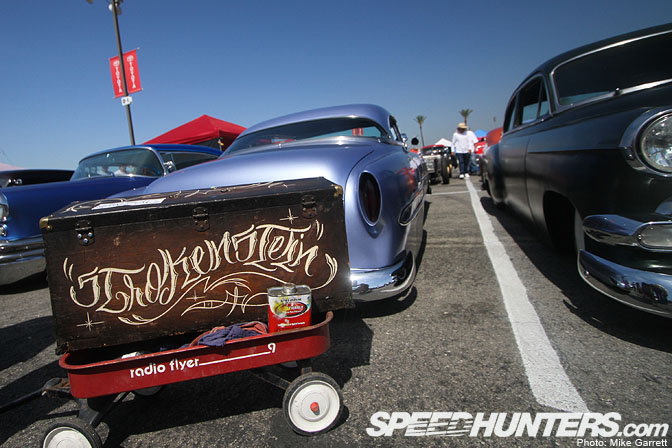 Mobile pinstriping at your service.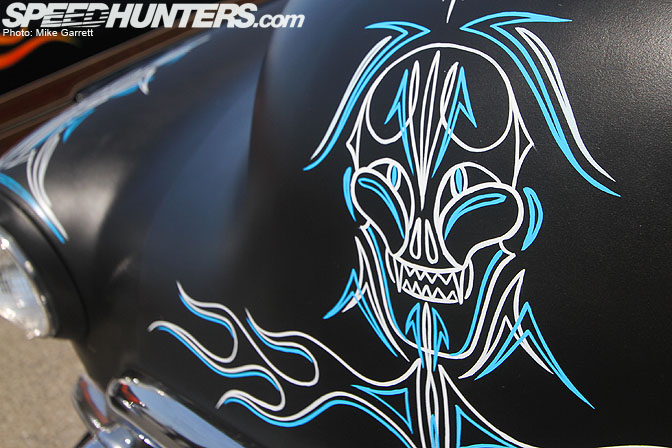 Speaking of pinstriping, the work on some of these cars is simply mind-blowing.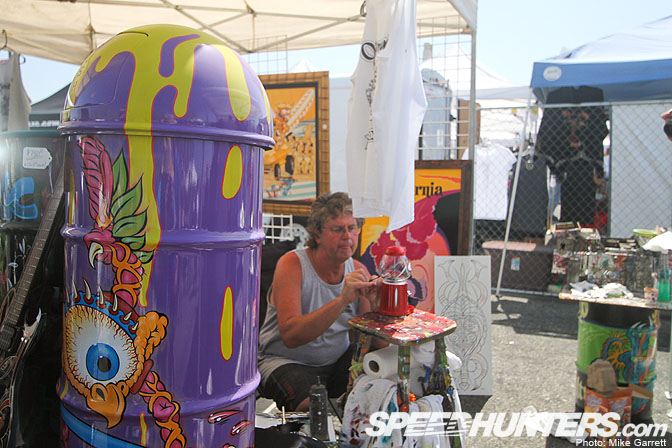 And it's not just automobiles that get the touch. With a little paintwork, just about any item can be kustomized.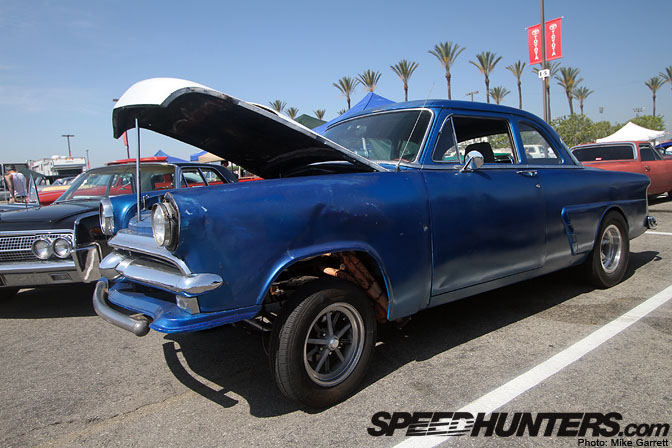 This Ford is sporting that perfect nose-high gasser stance.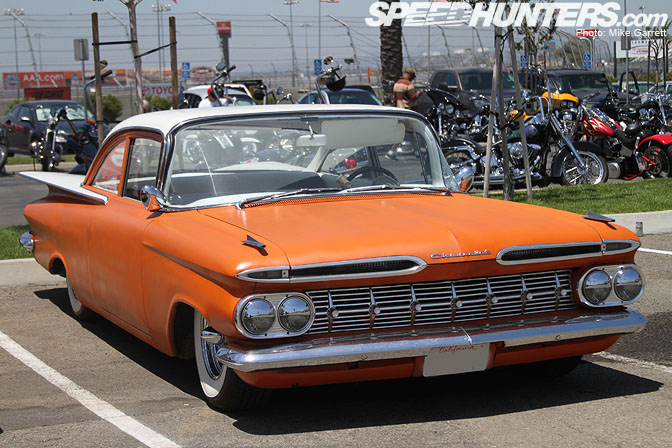 The '59 Chevrolet – definitely one of the most stylish cars of this period. Kind of makes you want go back to the good old days, doesn't it?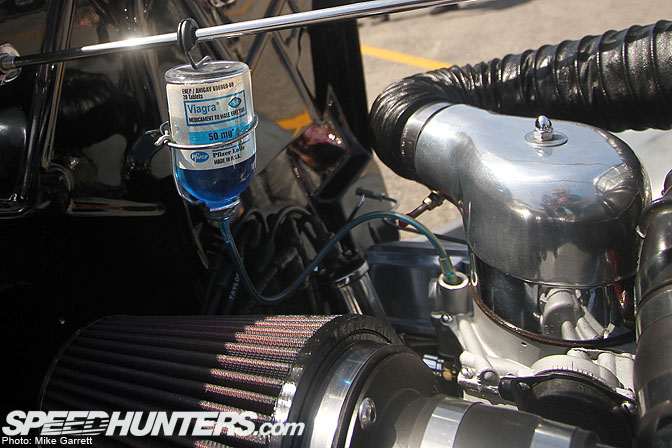 I got quite a laugh out of this one.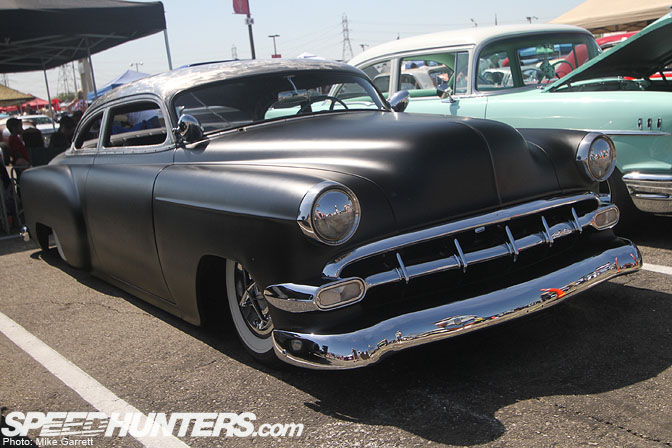 This Chevy looks like a total hoodlum car, and I mean that in the absolute best way possible.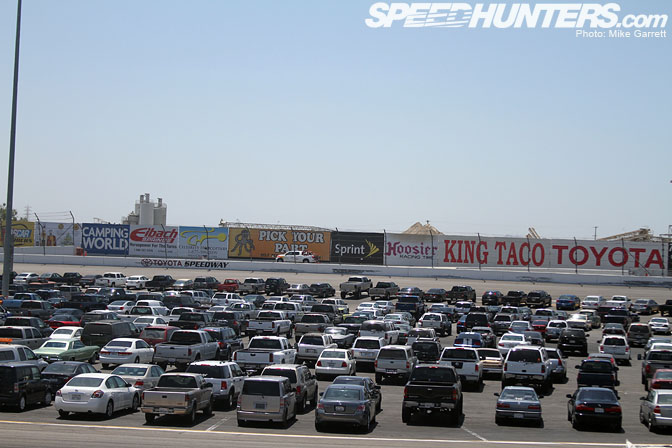 The turnout was so big that spectators were being parked on the infield of the race track. Kind of strange to park in an area where I usually shoot drifting…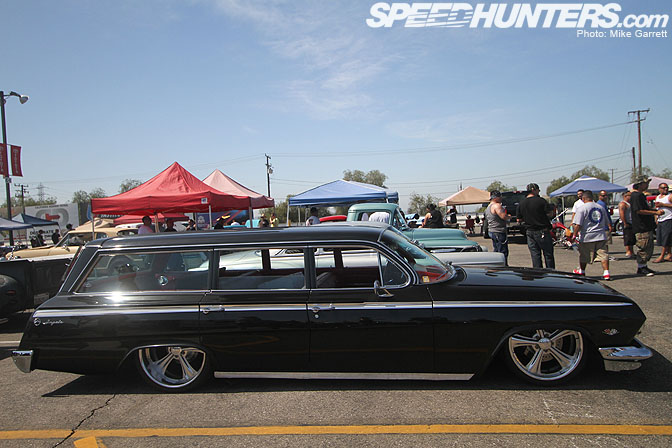 This '62 Chevy Wagon definitely had a more contemporary look, but it's still awesome.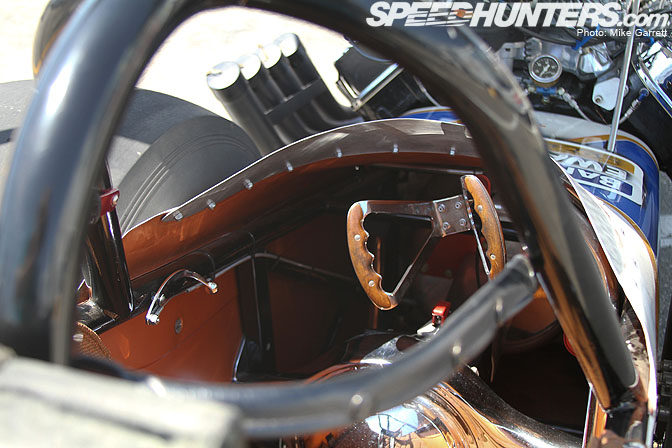 A glance inside the cockpit of a front-engine rail dragster. Nothing like wrapping your legs around a differential for peace of mind.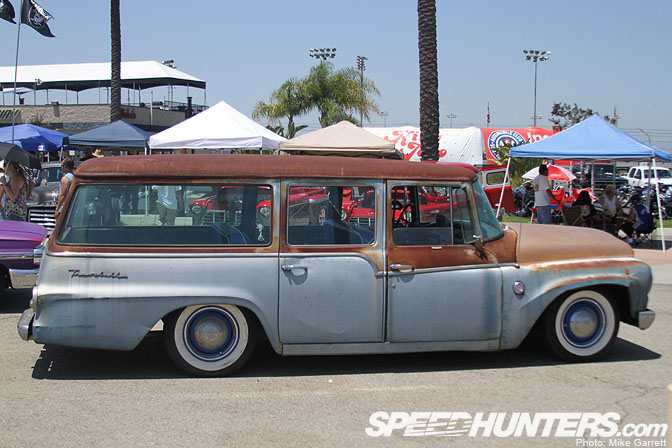 This is the first time I've ever seen a dropped International Travelall, and I must say that I like it.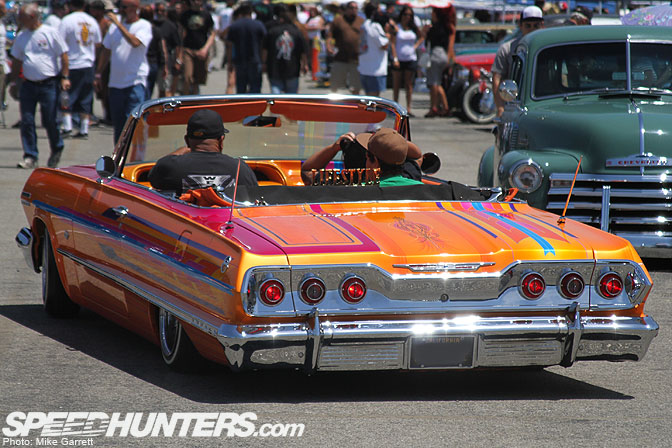 Among the rods and customs were a few traditional lowriders, like this drop top Impala from the Lifestyle CC.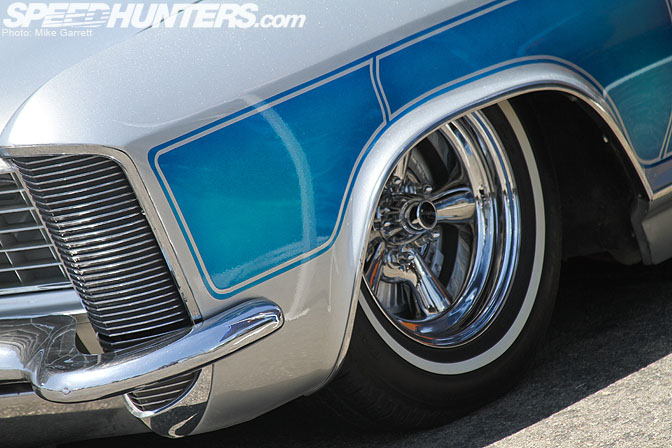 The unmistakable fender lines of the Buick Riviera – a perfect platform for mild customization.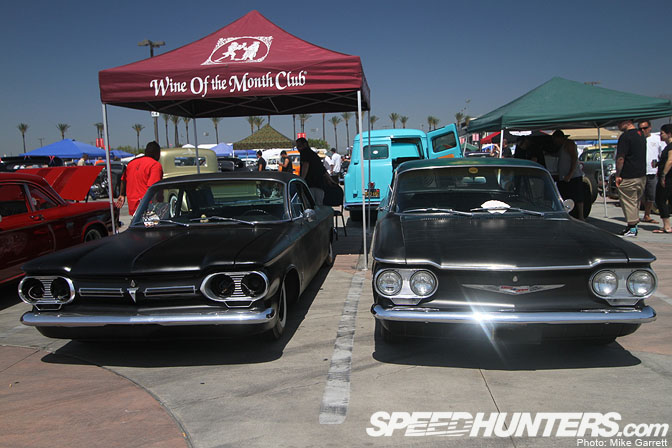 Even the Corvair owners were getting in on the action.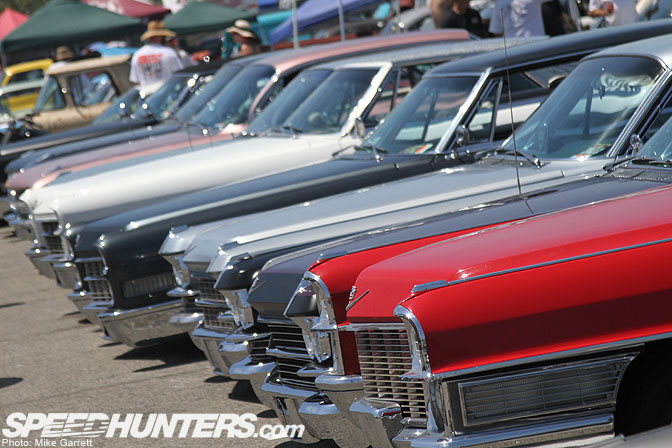 Caddies anyone?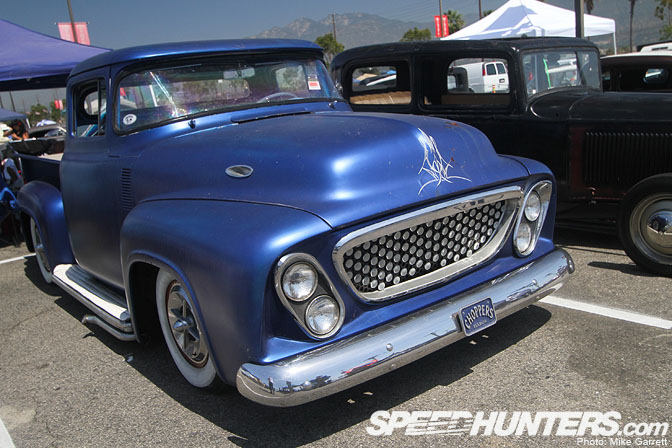 I love the look of a heavily customized pickup like this Ford, especially the angled headlamps – which I believe came off a Chrysler.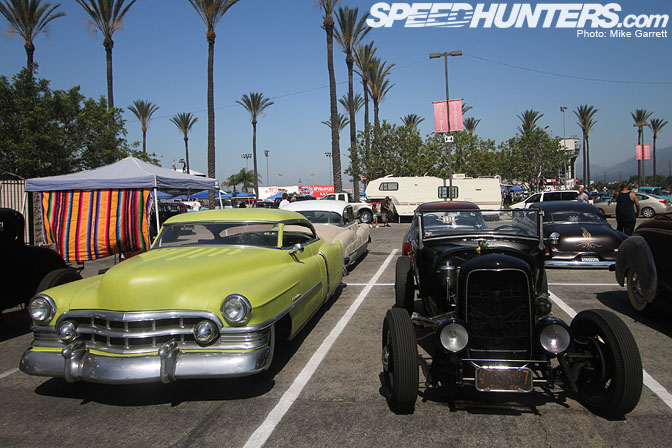 That will do it for this post. More to come from the Mooneyes Summer Show.
-Mike Garrett