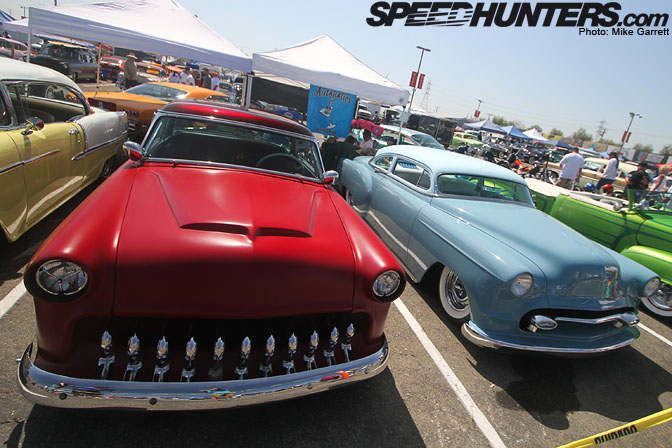 If you go back about six months ago, you might recall our coverage of the 2009 Mooneyes XMas Party at Irwindale Speedway. At the time Southern California was hit by a huge rainstorm, which soaked the show. Definitely not the best thing for slammed customs, rat rods, and drag racers.
Tons of hardcore folks still came out in the rain, and the good people at Mooneyes USA decided to repay them by hosting a make up "Christmas in July" event yesterday. There's no way it could rain in July right?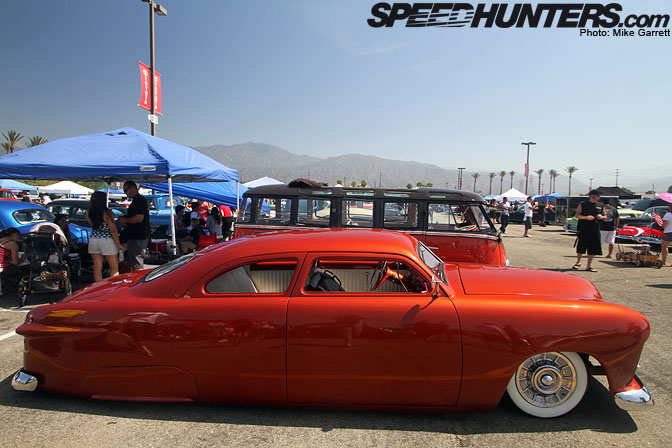 Nope, there wasn't a rain cloud in the sky yesterday. It was however, blazing hot. Even in the dead of summer SoCal has a pretty mild climate, but we've been hit by a big heat wave over the past few days. Inland spots like Irwindale have seen highs over the 100 mark, and the blacktop at the track didn't make things any cooler…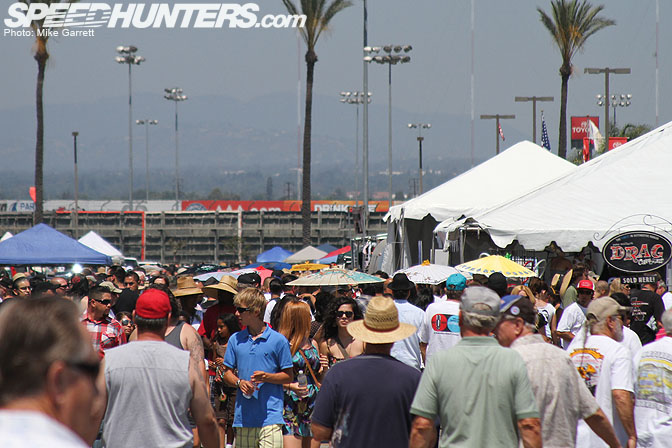 Still, people came out in massive numbers to check out the show. I guess a heat wave is easier to deal with than torrential rain.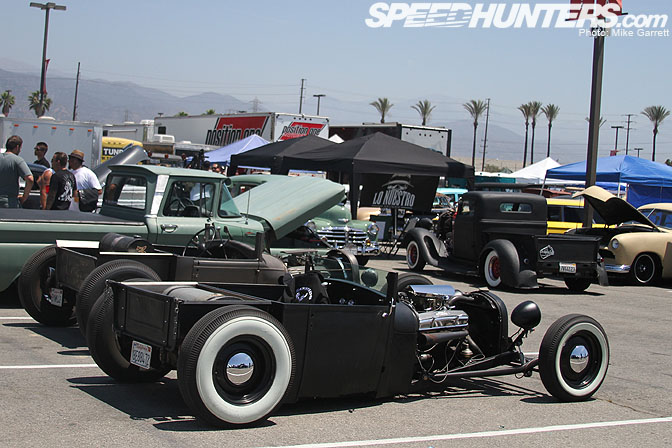 Of course the cars were out in big numbers as well.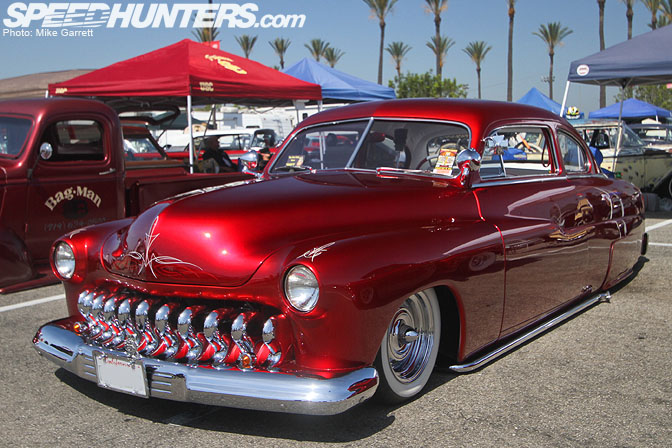 This included the usual mix of vintage machines. There were tons of traditional customs, like this candy red Merc.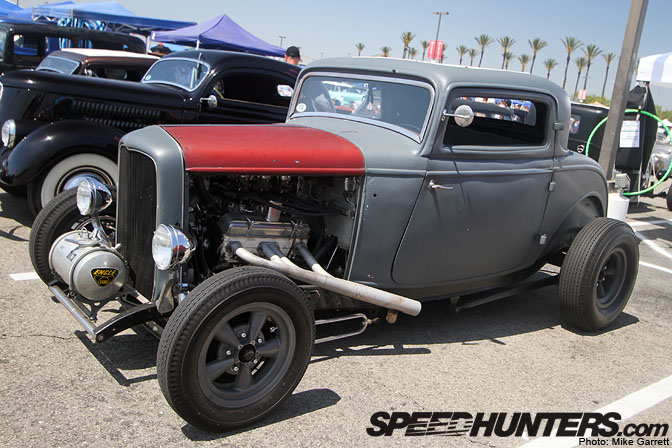 Lots of rods, such as this traditionally-done Coupe from the Choppers Car Club of Burbank.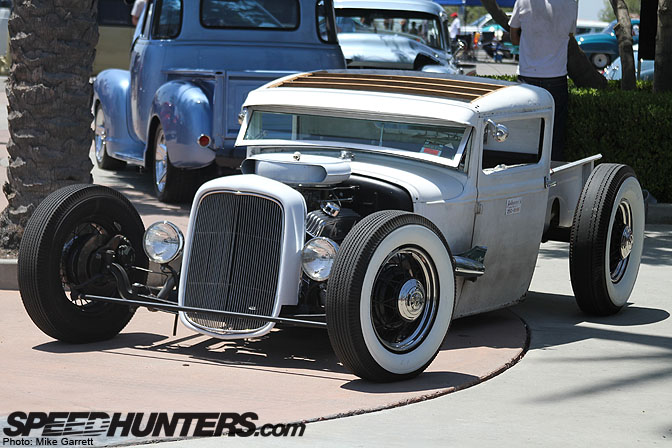 Others were a bit more extreme, like this little pickup.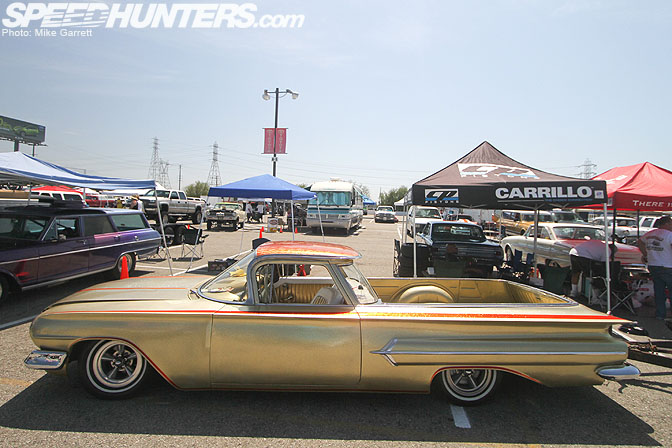 There was also a good showing by the custom-lowrider hybrids and from the late '50s and early '60s.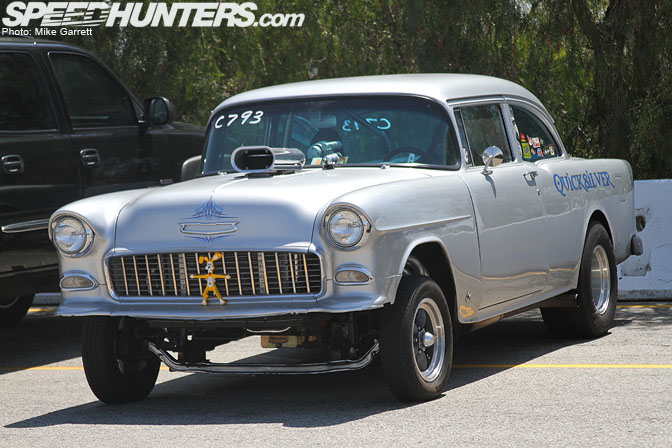 Because the sun was shining, Irwindale's 1/8th mile drag strip was open for business. This straight axle '55 Chevy was taking part in the action.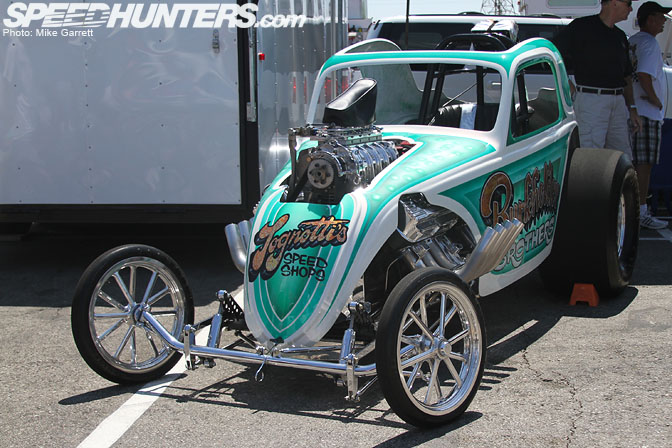 As was this badass altered Fiat – a regular at historic drag events in California.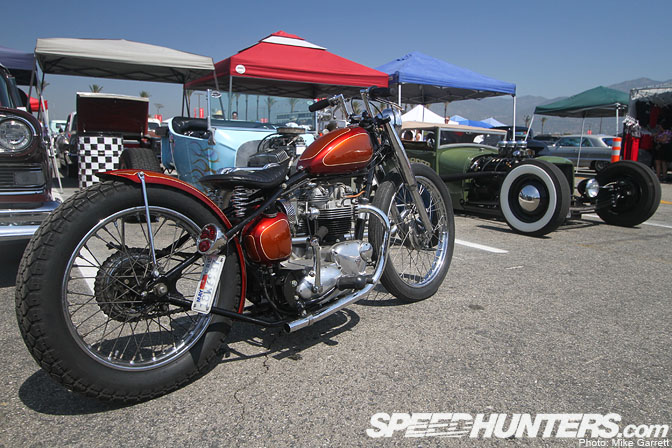 Two-wheel fans could also find lots of period style custom bikes spread amongst the cars.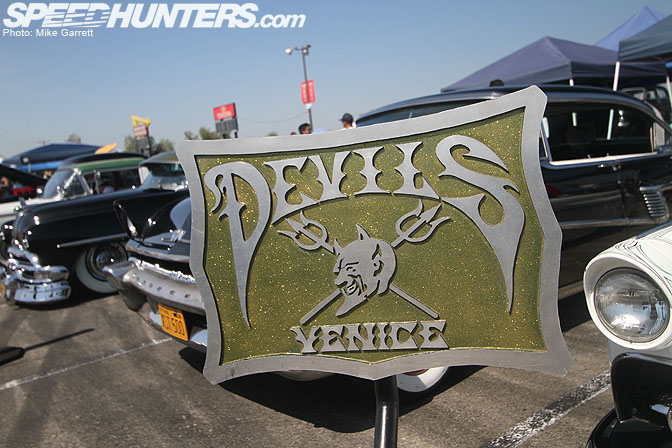 Most of the LA area car clubs came out, like the Devils of Venice.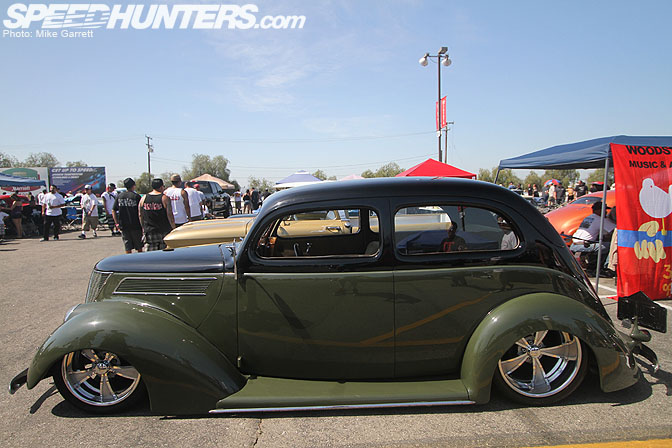 Typically I'm not big on modern style hot rods, but this thing looks pretty rad slammed on big rims.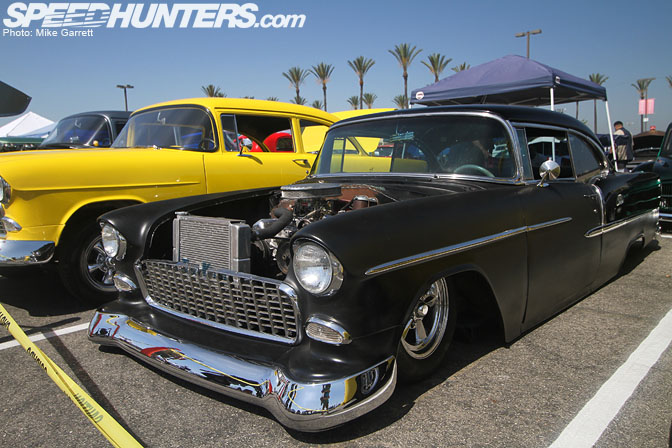 The lowest '55 Chevy I have ever seen.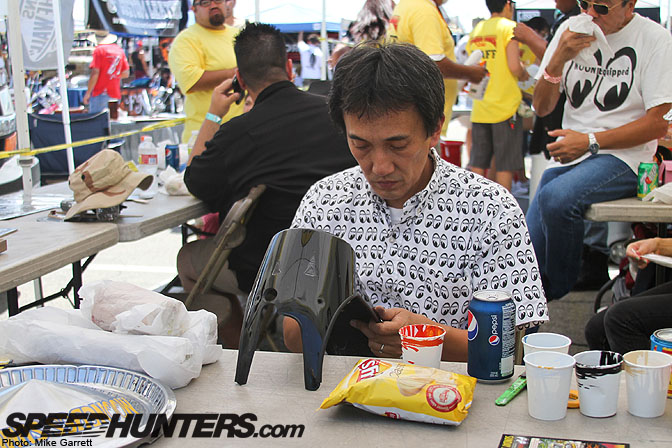 Of course the legendary pinstriper from Japan, "Wild Man" was there doing his thing.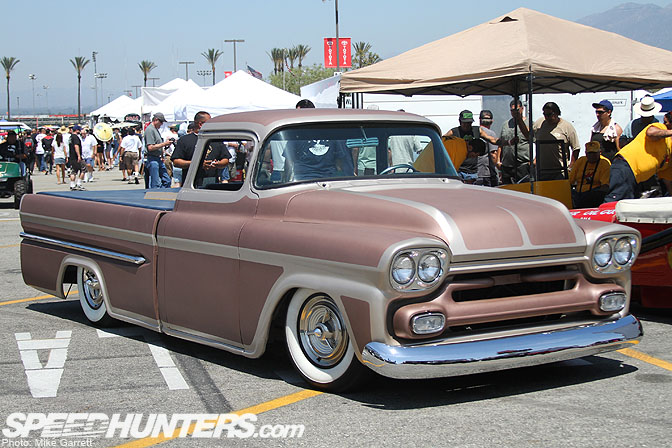 This Chevy is one of the coolest custom trucks I've ever seen. Very nice job here.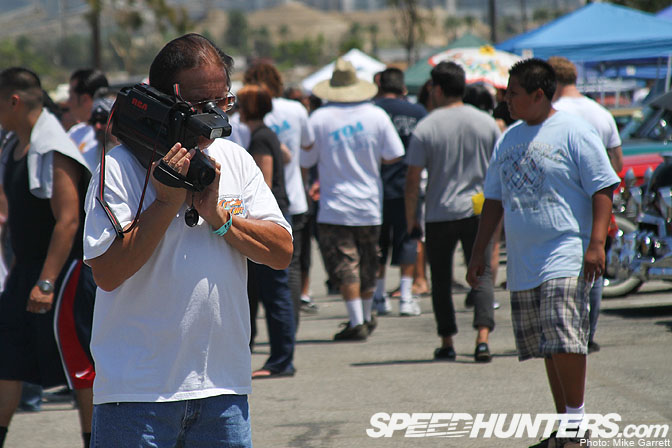 This guy was there to capture the action with his circa 1989 VHS camcorder. Awesome.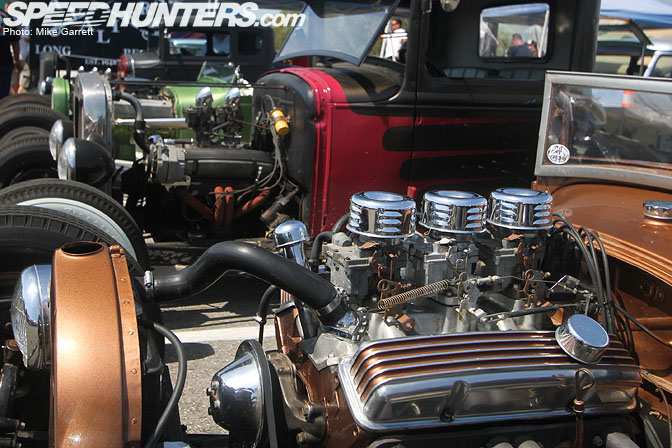 The beauty of carburetion.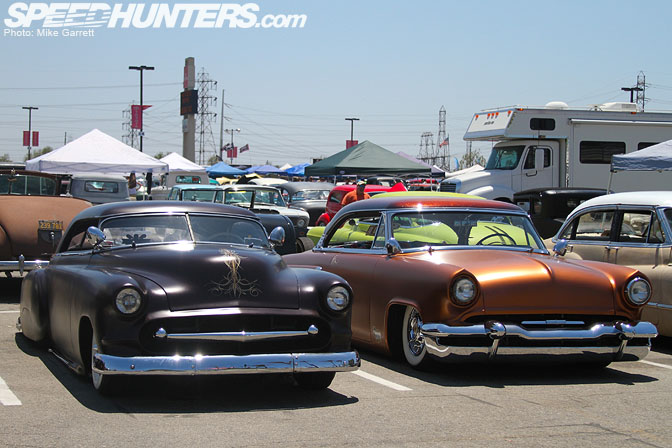 Hopefully that should whet your appetite a bit. Stay tuned for much more from the scorching hot pavement at Irwindale.
-Mike Garrett