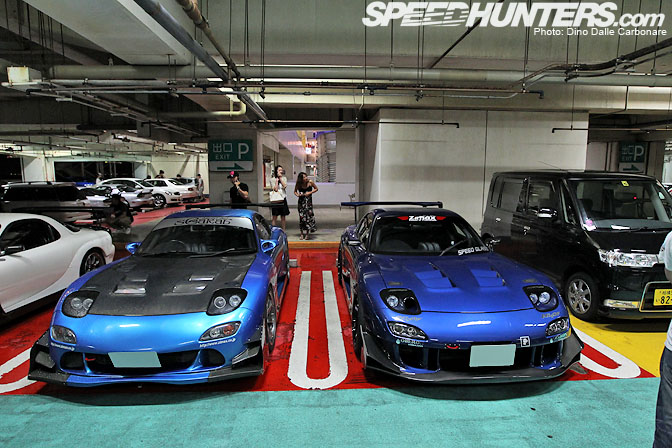 Towards 10 pm on Wednesday night Umihotaru PA had officially been declared a rotary-only zone with the a lot of people from Daikoku having successfully transferred over with their cars. The scene in the covered level of the parking area reminded me of a certain movie, although I didn't actually see anyone drift up the access ramps or any illegal races being set up.  What I did see was the most stunning array of modified cars, just like these two FDs above here. If you are a long time follower of Speedhunters.com then you might recall I featured the dark blue Zimax a while back, a true wangan beast.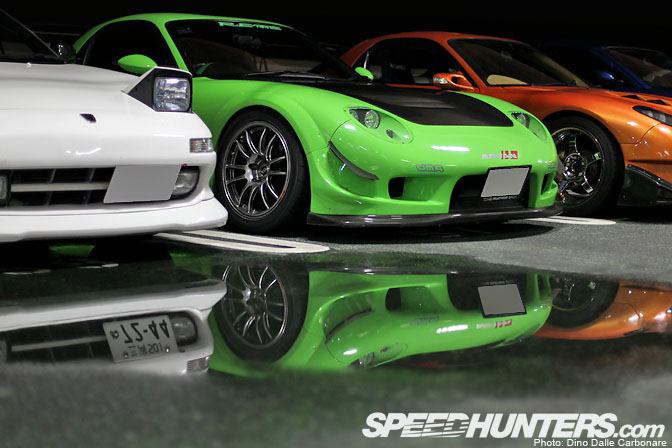 Reflections…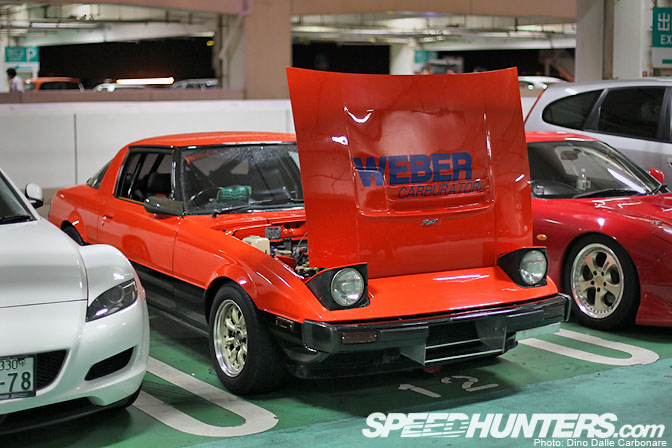 How hot is this SA! This orange beast showed up towards the end of the meet and was rather curious, not because of it's beautifully clean NA engine running on Weber carbs…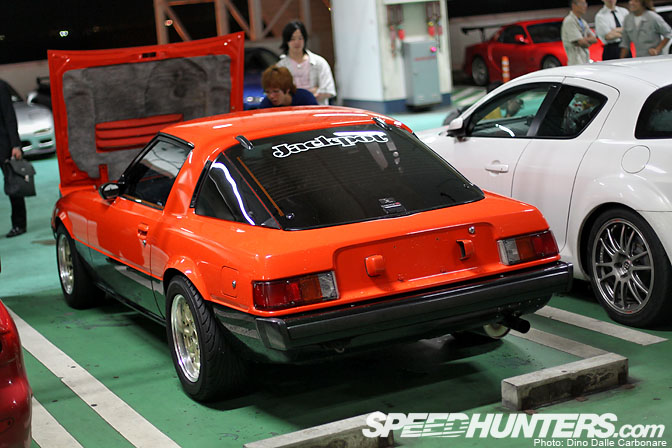 …but because it had no number plates whatsoever. I wonder where it came from? Maybe it was taken to Umihotaru on a transporter and unloaded there. I wonder. Anyway look out for a spotlight on this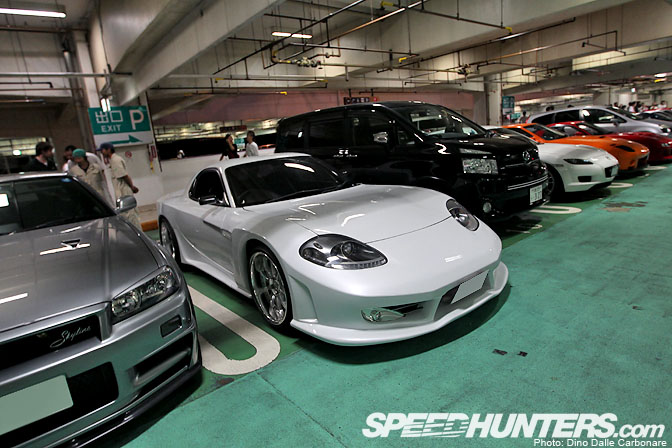 A lot of you guessed right on the V36 Skyline sedan lights that were used on the black FD show car from the previous post. But I was very surprised to see Ferrari F360 Modena headlights fitted to this "long-nose" white FD.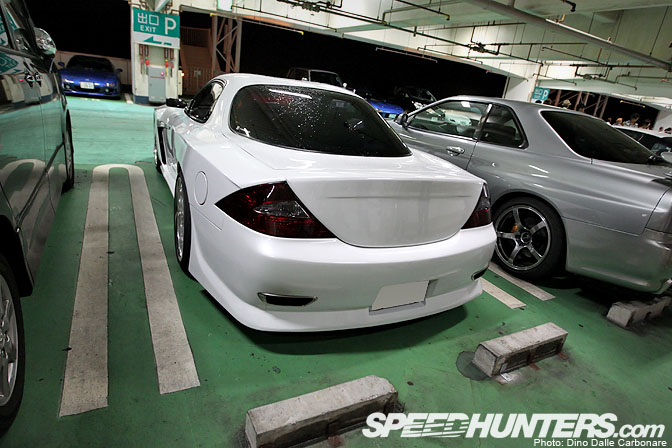 And at there rear? Merceds Benz CL taillights and a very curious trunk conversion. Ehm, interesting.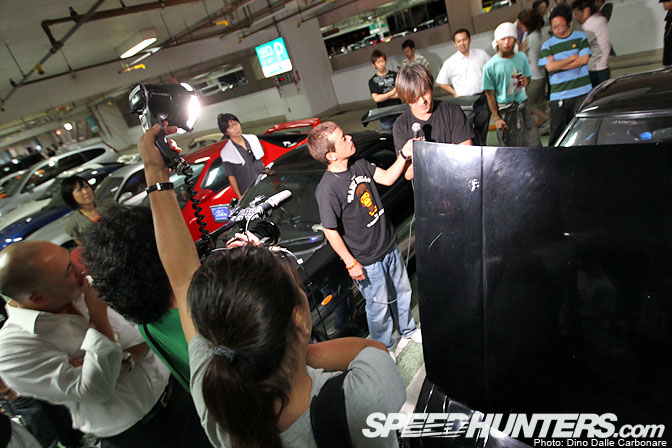 The Video Option guys were definitely not going to miss the opportunity to cover the Umihotaru side of this event and sent their award winning undercover reporter, Ken Nomura, who was going around interviewing owners and innocent bystanders.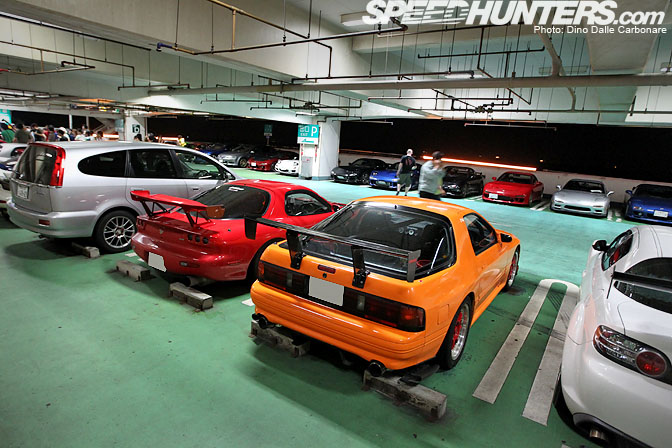 Rotary heaven!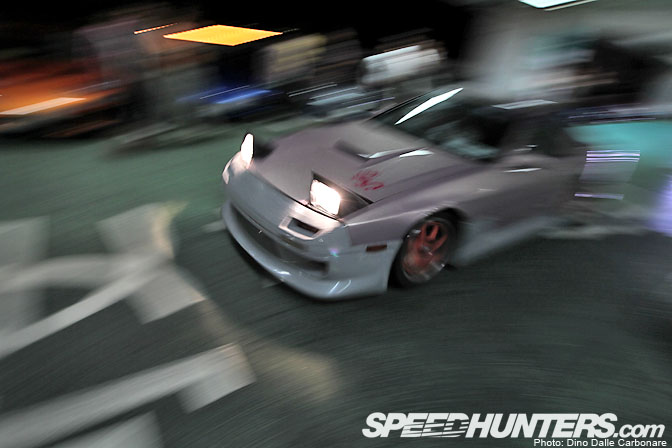 Yet more cars rolling in!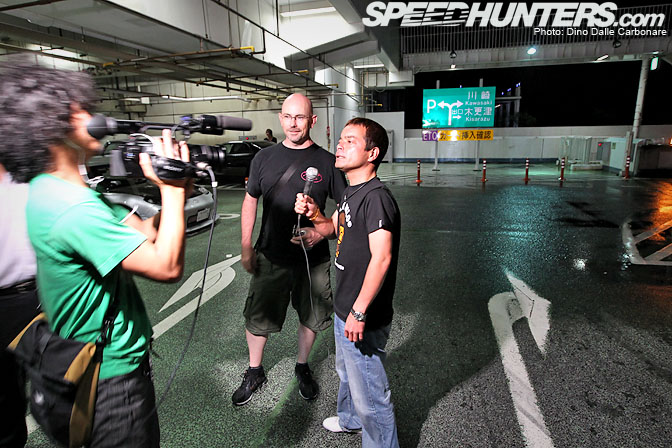 Russ from RE-Xtreme getting interviewed by Nomuken. Can't wait to see the video next month!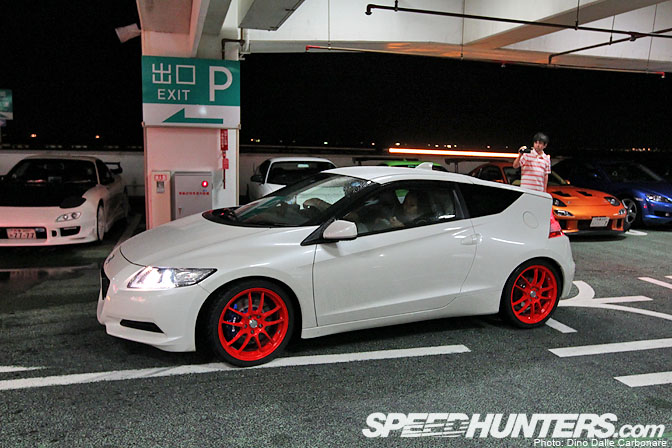 Oh, there is that CR-Z again!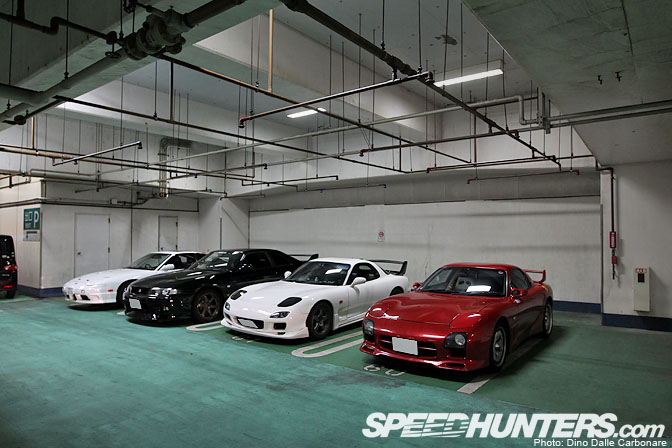 I spotted another FD running the same oldschool MazdaSpeed wheels we saw in the previous post.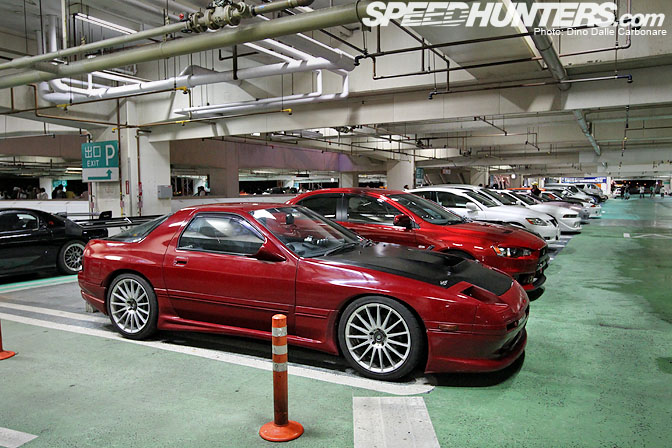 We can't forget the FCs!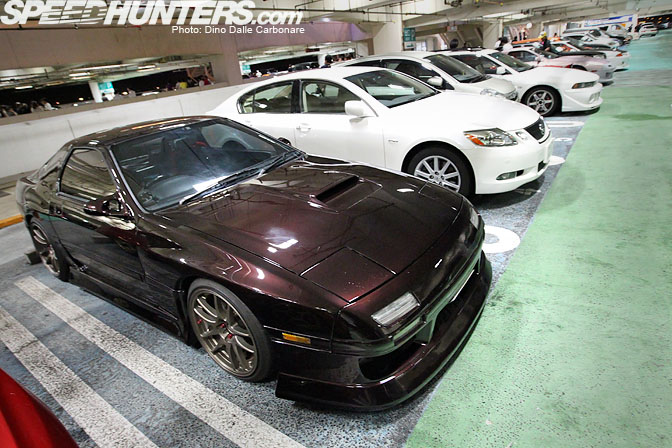 I managed to get a better shot of this brown example, were you can kind of get an idea of how cool this color looks under the lights of the PA.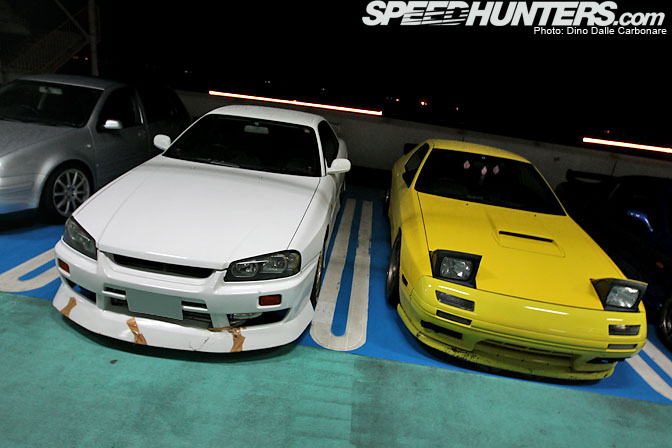 Damn drifters and their busted up cars!  LOL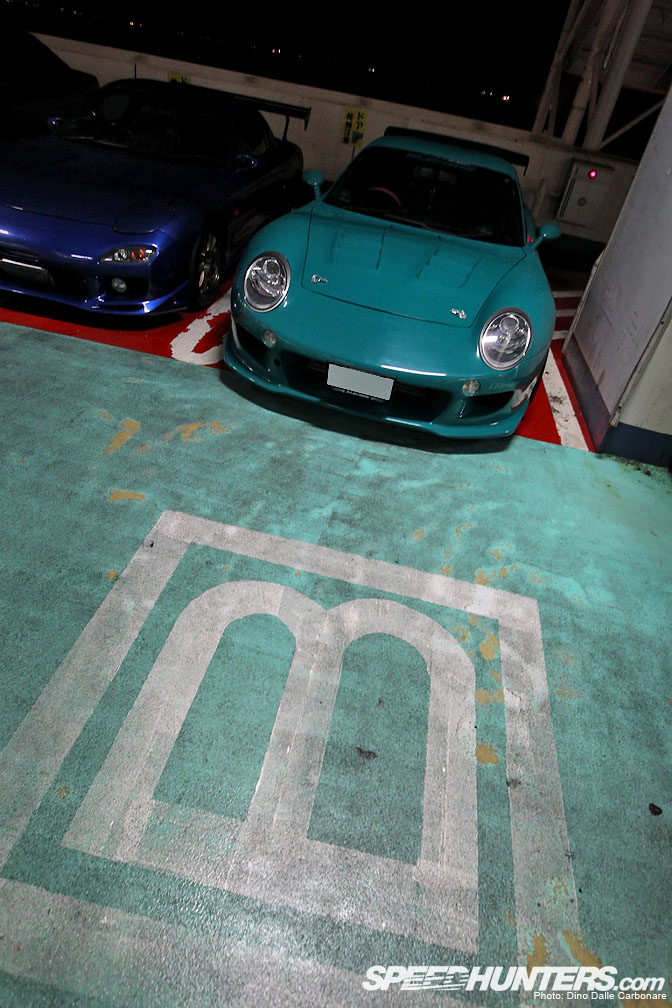 Thought it was cool how the floor kind of matched the color of this RE-Amemiya Super GReddy FD.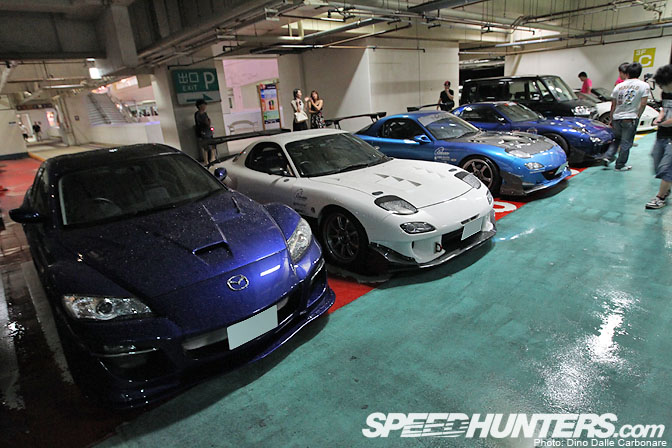 Some more Zimax cars.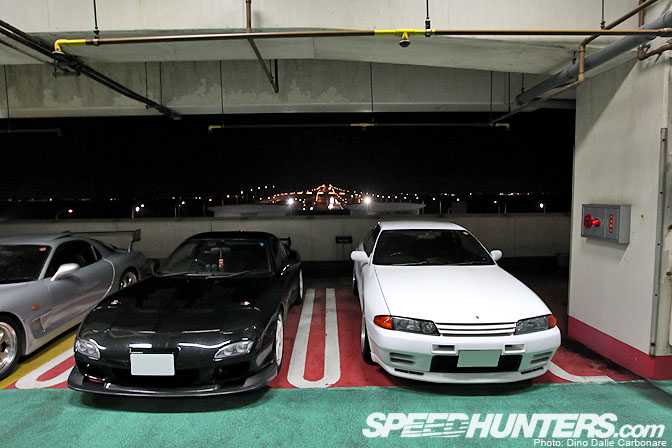 Oh look, a shy little R32 GT-R sitting in the corner all by itself!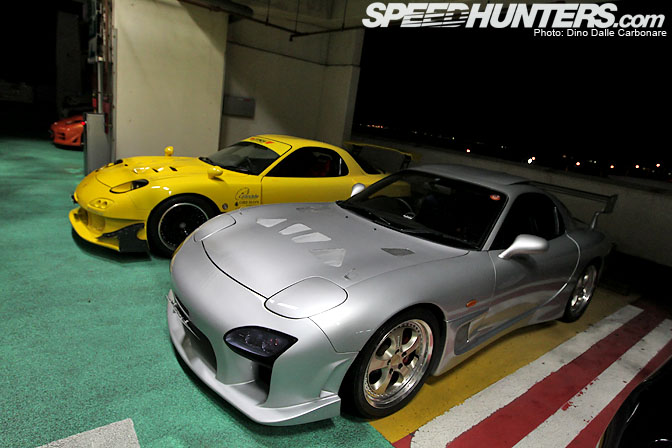 I think this was the first type of the A-spec bumper? Maybe Russ from RE-Xtreme can shed some light on this…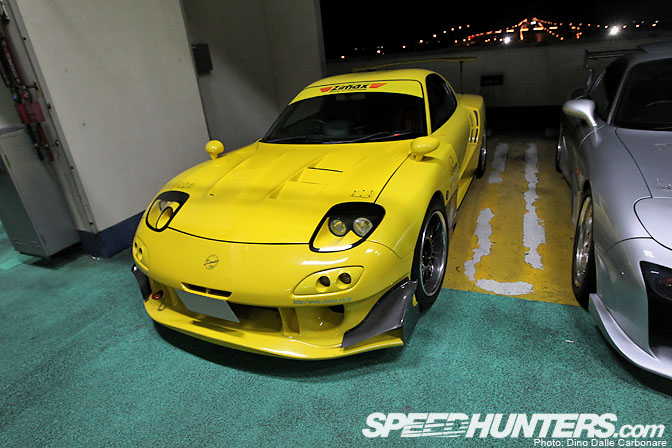 This was one of my favorite FDs from the gathering. It really stood out among all the other cars and I'm sure it has plenty of power under the hood to match its exterior looks!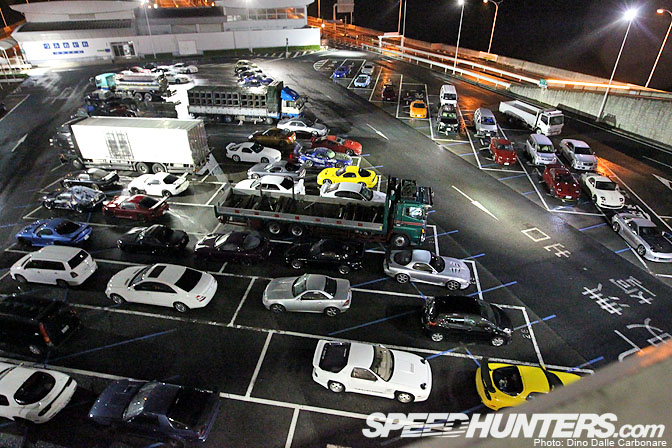 A few of the lower cars, too low to clear the ramp up to the Level 2 parking, stopped in the truck/bus area, the place where last year's meet was held.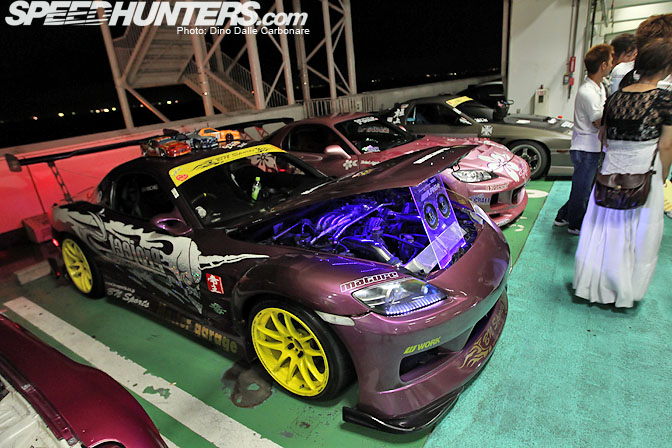 This RX-8 front FD easily transformed into an entertainment station with speakers popping out from the engine bay…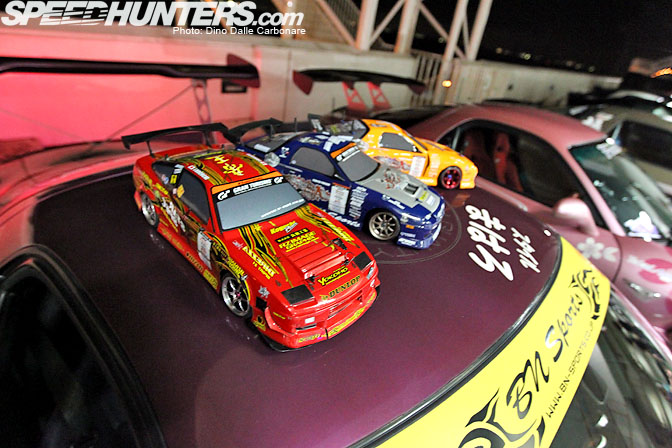 …and a nice little RC car display on the roof.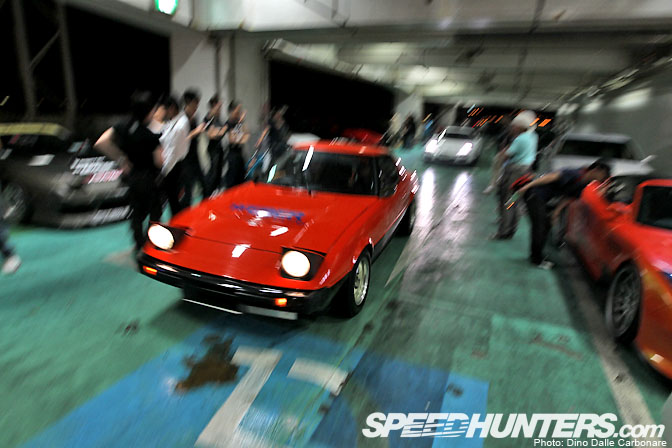 That about wraps it up for this year's RX-7 meeting. I hope you guys enjoyed what again turned out to be a double gathering at two of the best-known parking areas along the Tokyo Bay.
RX7 Annual Gathering – Umihotaru Pt.1
RX7 Annual Gathering – Daikoku Pt.2
RX7 Annual Gathering – Daikoku Pt.1
- Dino Dalle Carbonare