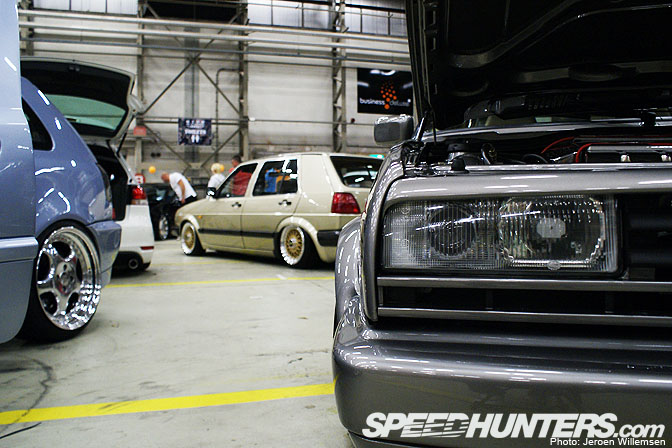 Let's have a final look at M.I.V.W, the biggest VW only event in the Netherlands. I will wrap it up with a quick look at the other cars that attended the show.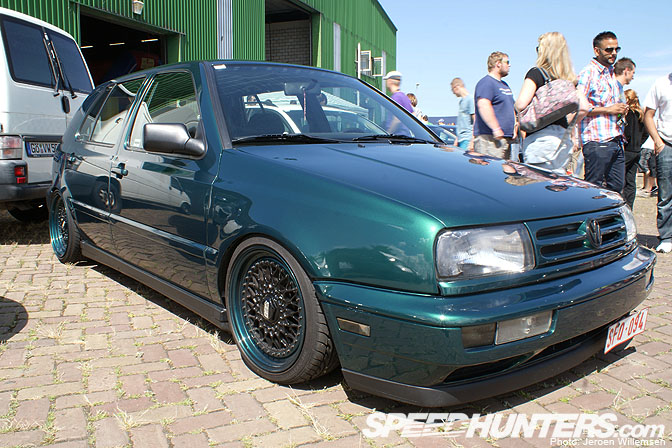 A mk3 that came from Belgium stood alone in front of the hangar with the aircooled rides. It looks really simple but is perfectly balanced.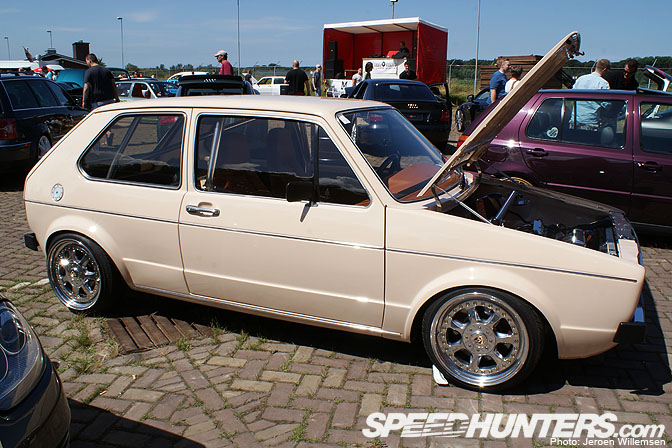 This pristine mk1 was on the outside showground. It featured a roll cage and old school brown interior. The split rims were a perfect match.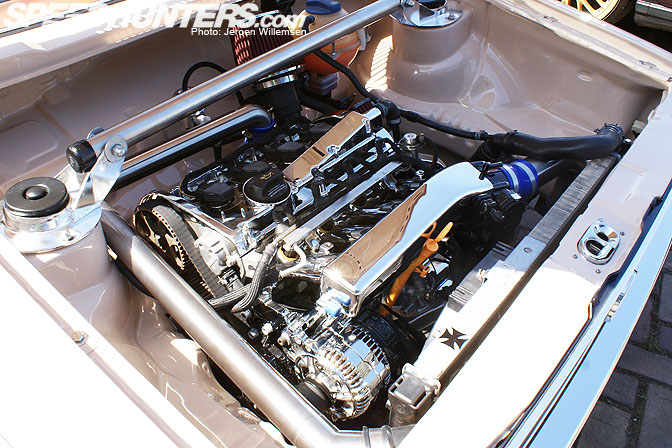 The engine bay was very clean with a wire tuck and shaved engine bay. All engine components had been chromed.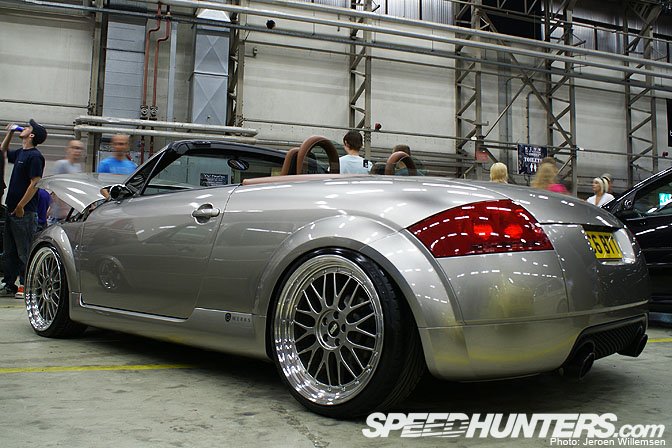 Another creation from G-werks was this Audi TT on BBS LM wheels.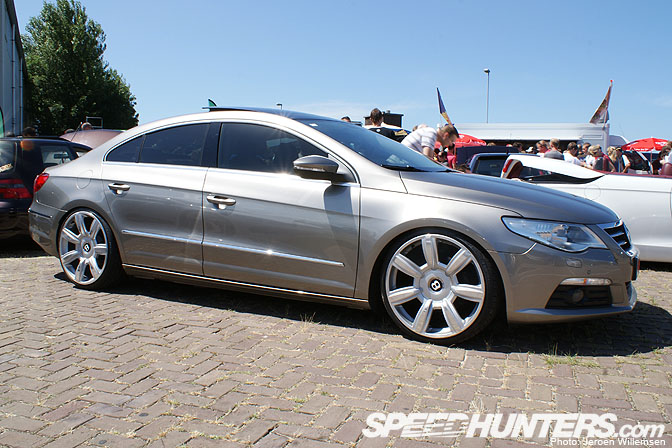 The new VW Passat cc is a gorgeous car on its own but with a set of Bentley wheels it really stands out.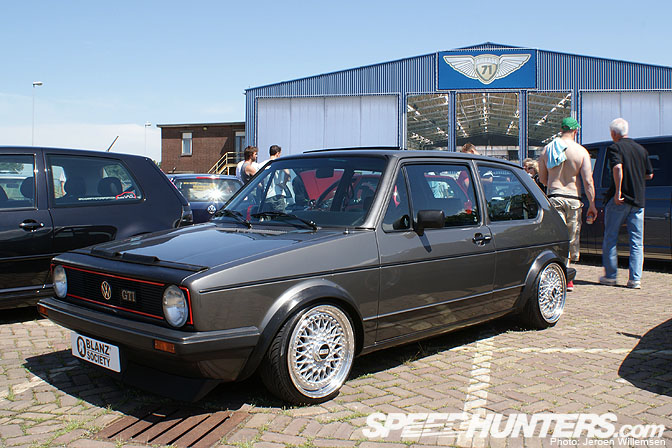 Another great example of the uber GTI, although I'd prefer the BBS wheels with a bit more dish.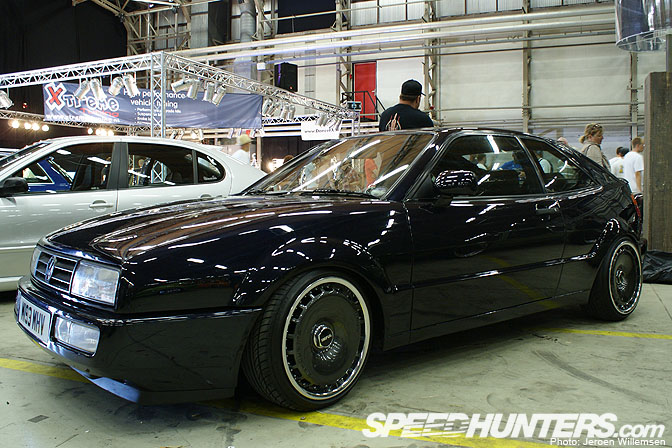 I spotted some unusual wheel choices but this set on the Corrado took the crown. At closer inspection I identified them as Impul Silhouettes.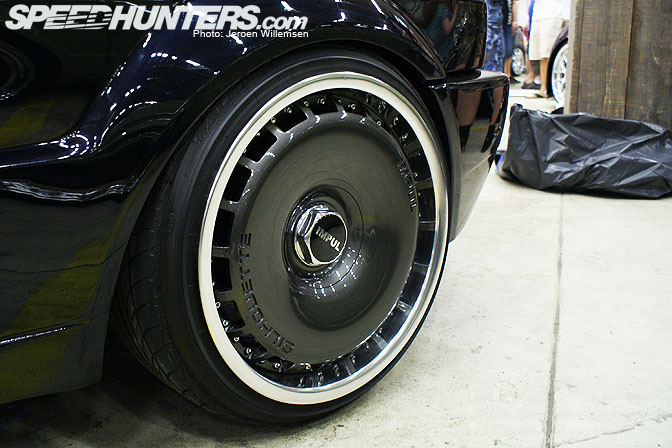 What are the odds of finding a set like these on a vdub.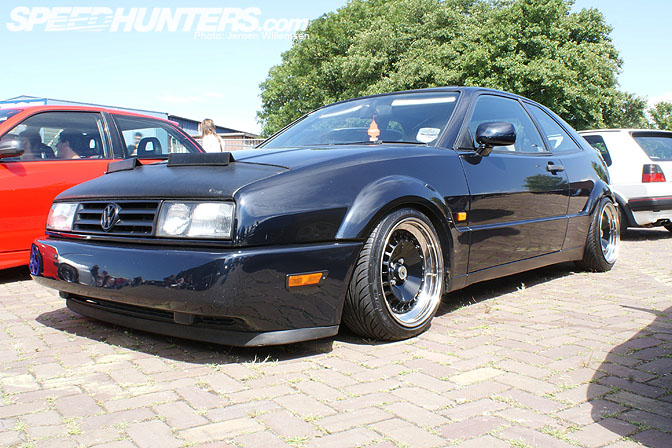 Outside was another Corrado on Schmidt TH lines. I always expect to see many versions of this car but it's always hard to find them.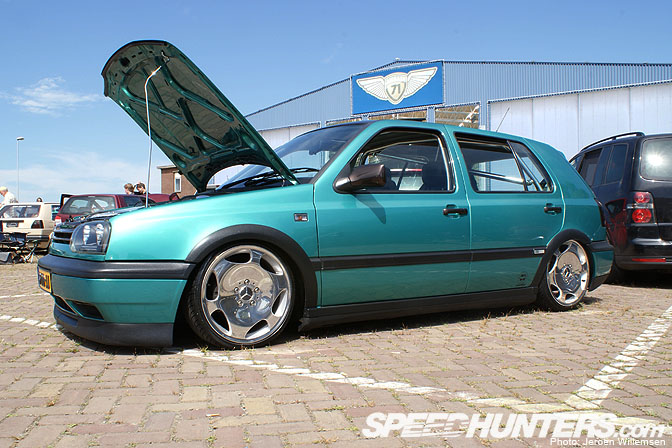 Another set of polished Mercedes wheels found their way on a mk3.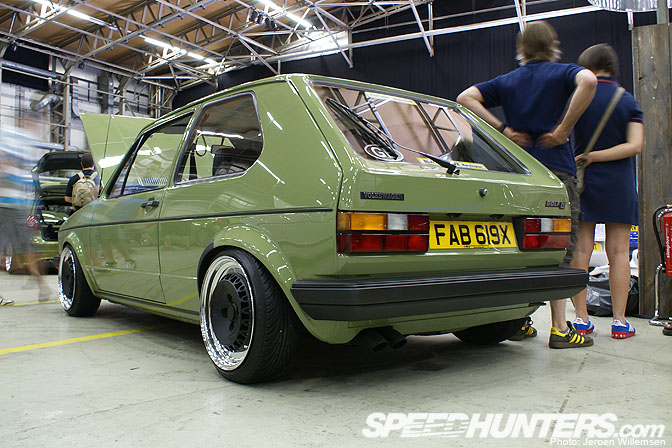 A very clean mk1 with Ronal Turbo wheels. Also notice the exhaust that connects to a much more modern TDI engine at the front.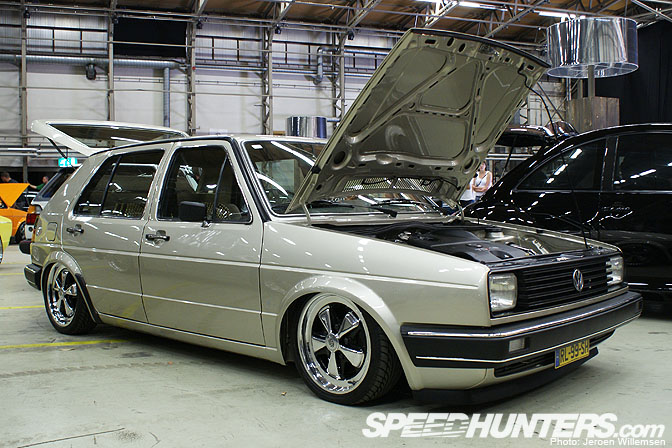 What do you guys think? Again a modern TDI engine in a classic mk2 with Fuchs wheels, sacrilege or…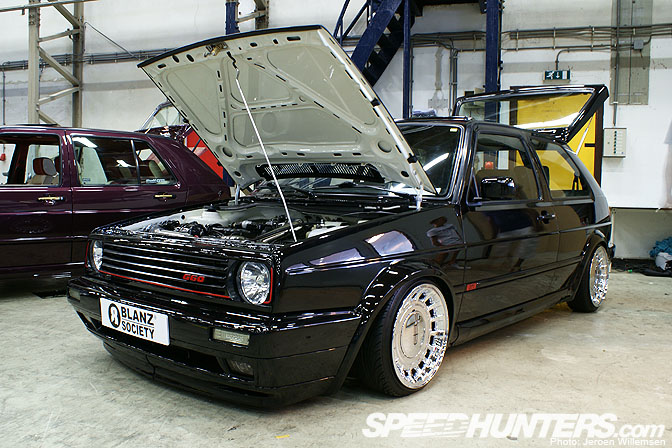 This is one of my favorite mk2's on the show inside the show & shine hangar. The wheel choice was very unique.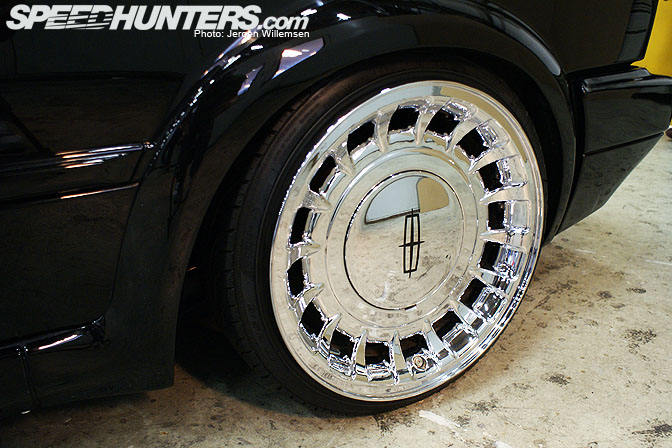 The wheels came from a Lincoln Towncar in 16″. They have been rebuild from 5×114.3 to 5×100 to fit this mk2. That's a pretty interesting wheel choice don't you think?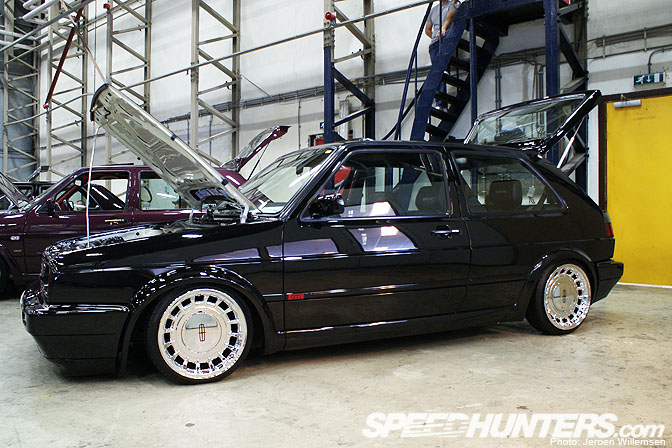 Maybe they look  a bit skinny in the rear but the overall appearance looks great.
That's it for my coverage of the M.I.V.W event hope you enjoyed it. I'll have some spotlights for you in the next coming days.
-Jeroen Willemsen