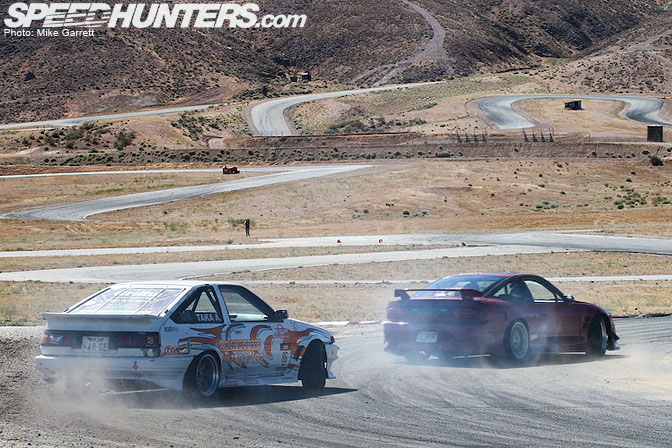 This weekend the quest for the Formula Drift Championship continues at Evergreen Speedway in what will surely be a heated contest.
Before I heading up to Washington, I need to finish up my look at the not so serious side of drifting with my last set of photos from All Star Bash X.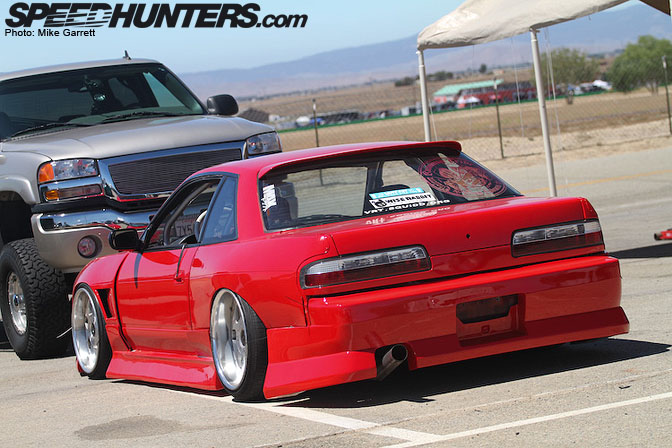 Somehow it was funny to see this slammed and widened S13 parked next to a lifted pickup. Only in SoCal…or maybe Texas.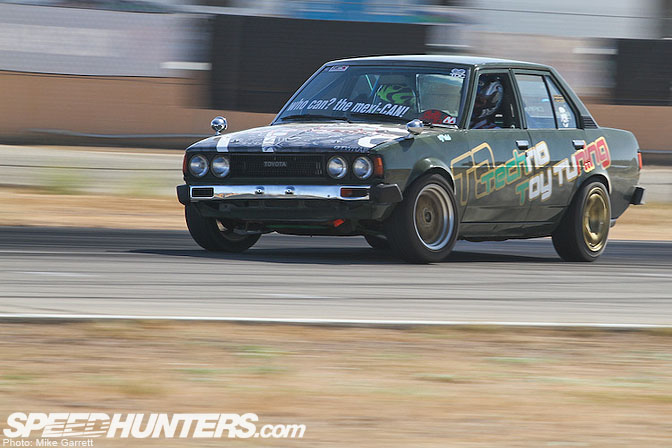 Another view of the screaming four-door 'Rolla.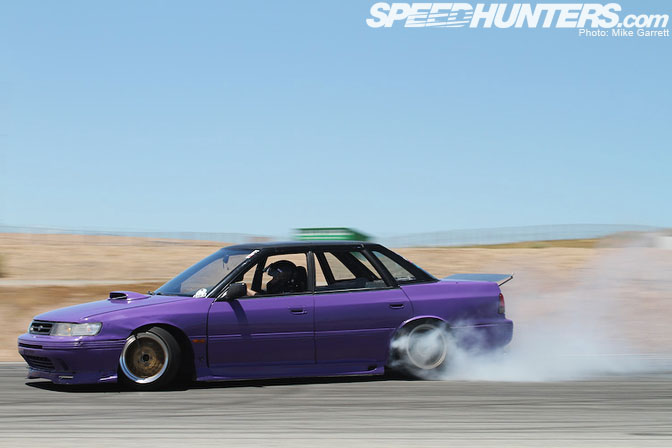 The nutso Subaru Legacy out of BC has generated quite a response, and for good reason. How often do you see a drift car like this?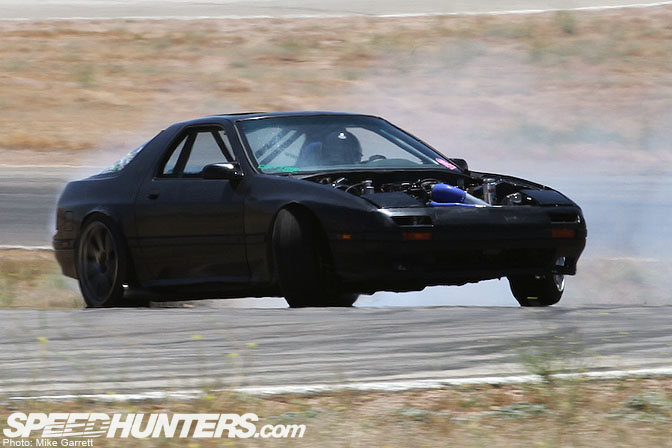 V8-powered FC getting aggressive.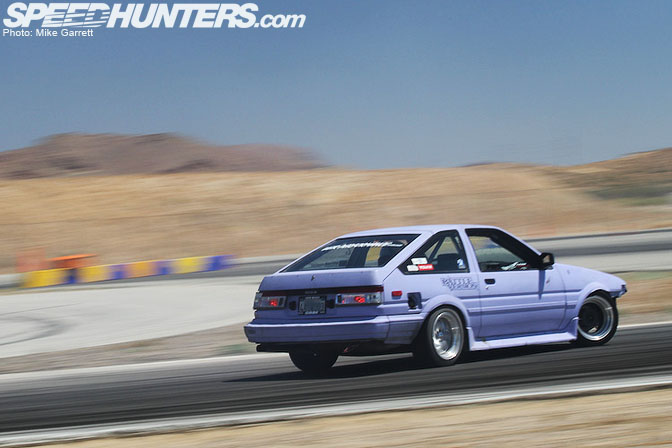 And speaking of aggressive, this lavender-colored 86 was definitely one of the hardest driven cars of the day.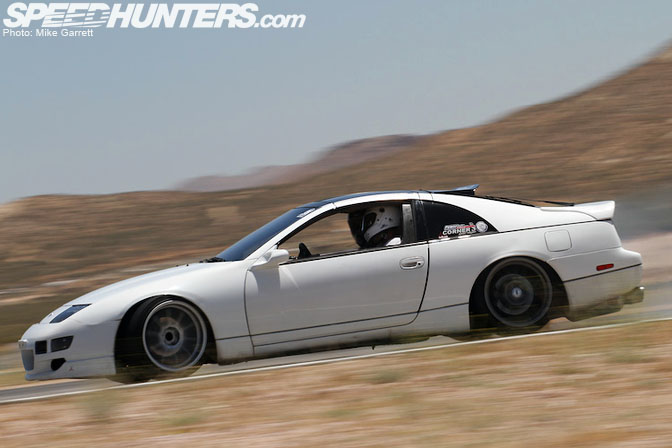 You might remember this Z32 Fairlady from Linhbergh's car feature last fall.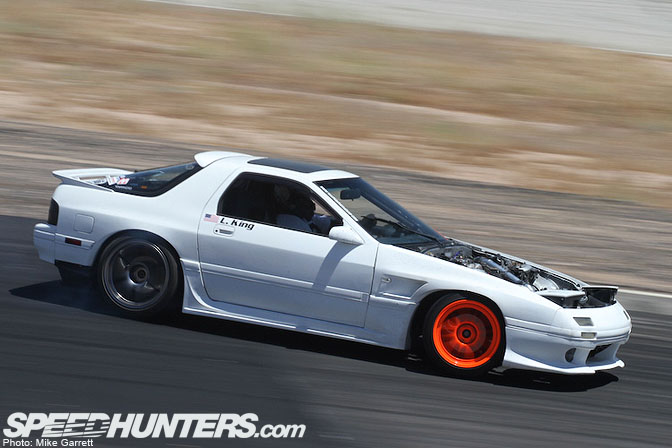 Of course S13's and 14's dominated the event, but there was a good FC showing too, whether it was this white one…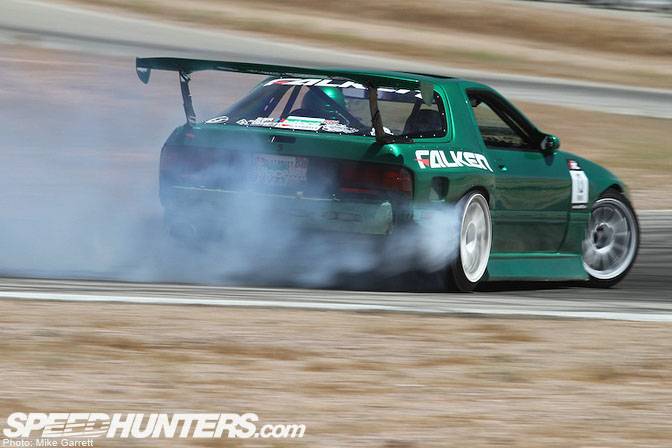 …JTP's "old green"…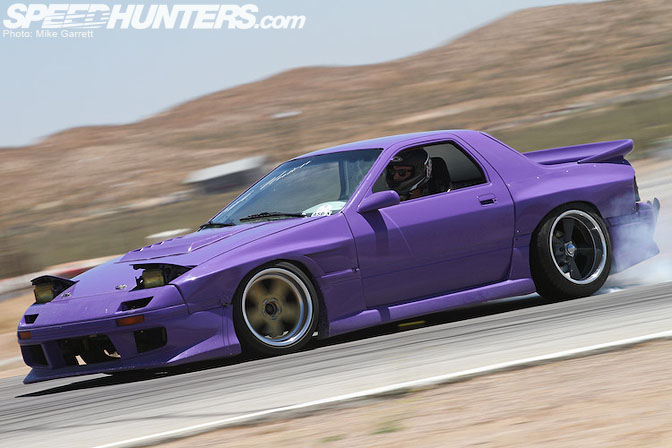 …or the purple Drift Union car.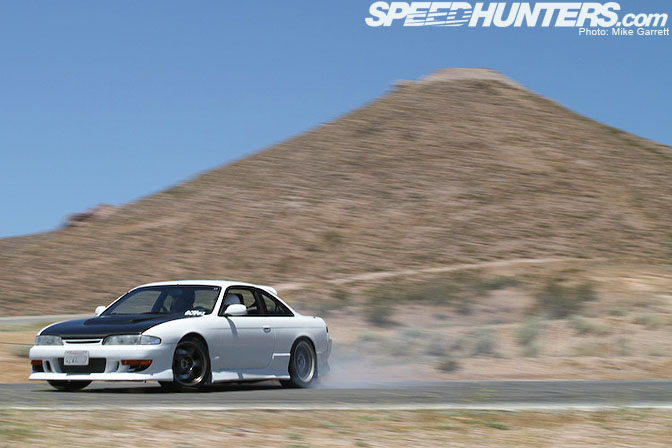 So after I posted this picture, I started wondering to myself how many S-chassis photos we've posted since this site started. A lot.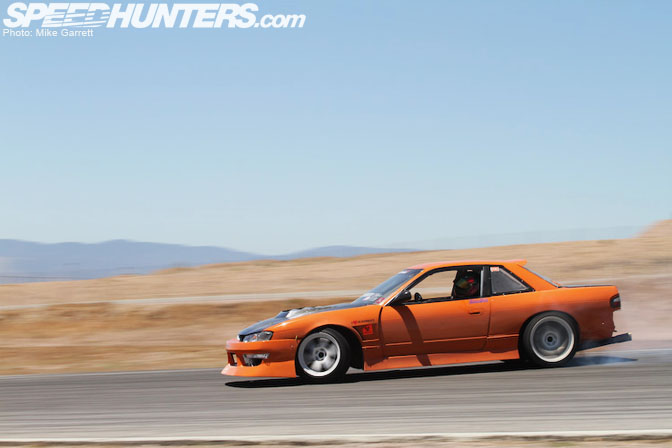 Here's another to add to that list. The Just Driftmobile.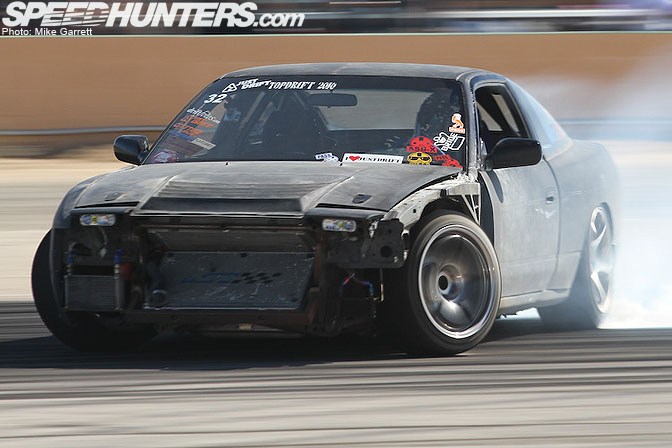 Old 5Zigen FN01RC's are still taking a beating on this S13.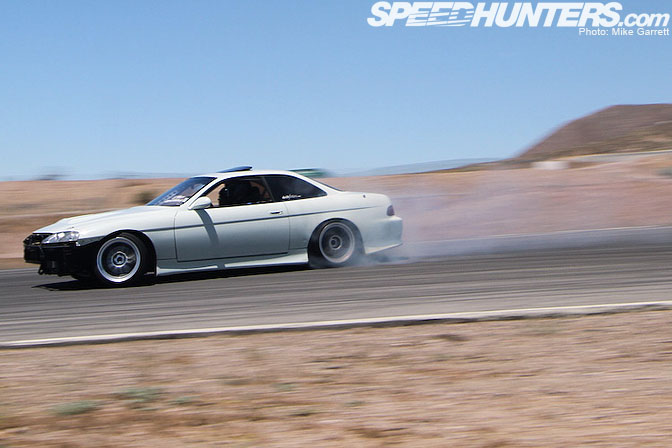 Soarin' through the desert. Love this car.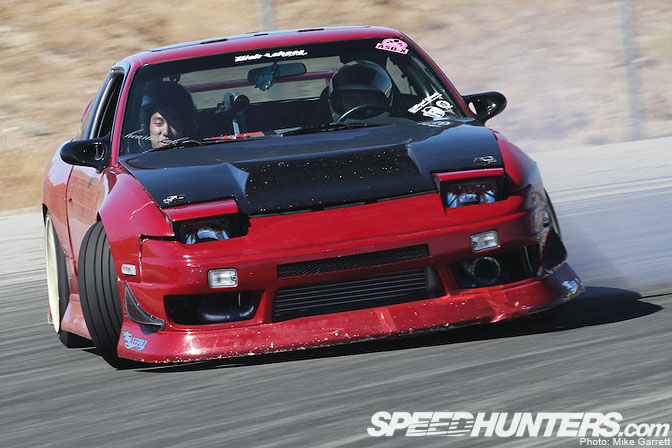 So sparkly.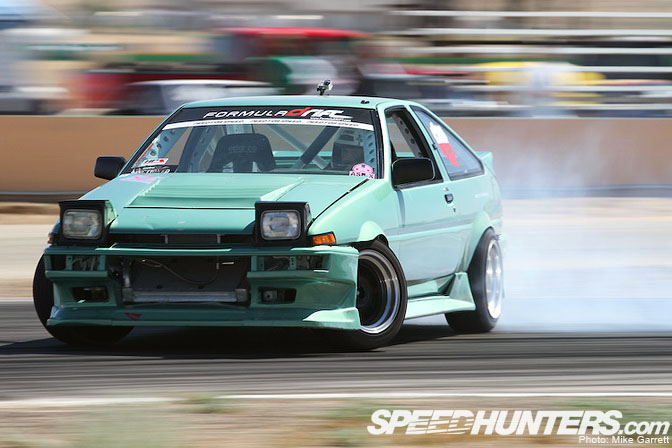 And right below that massive number of S-chassis photos we've posted over the past few years would be the number of 86's. Here's another.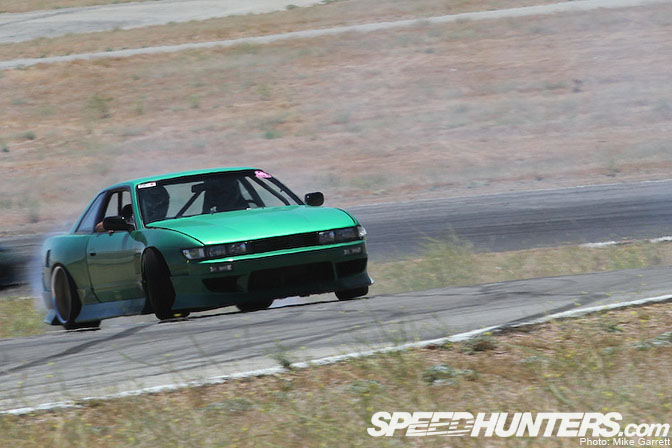 Overall this S13 was one of coolest looking cars of the day, and that's saying a lot given the company out there.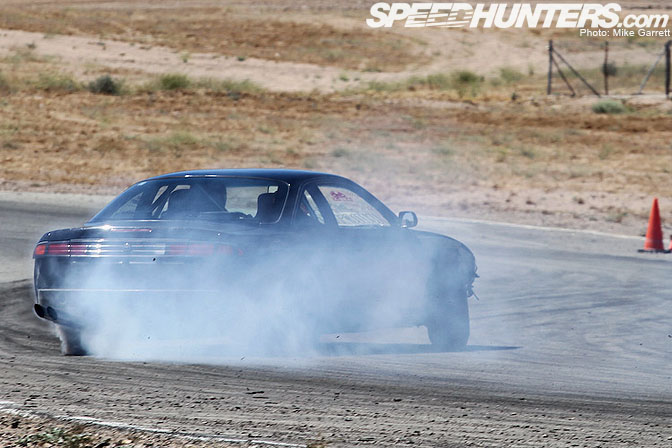 Looking at this photo, you should be able to feel the lovely weather of
Rosamond, California.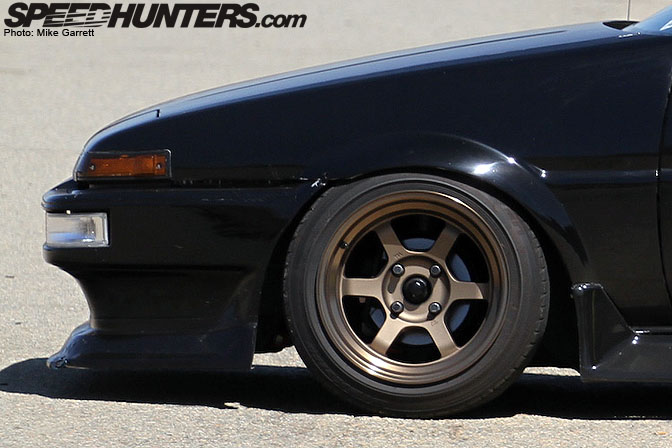 TE37V's, just because.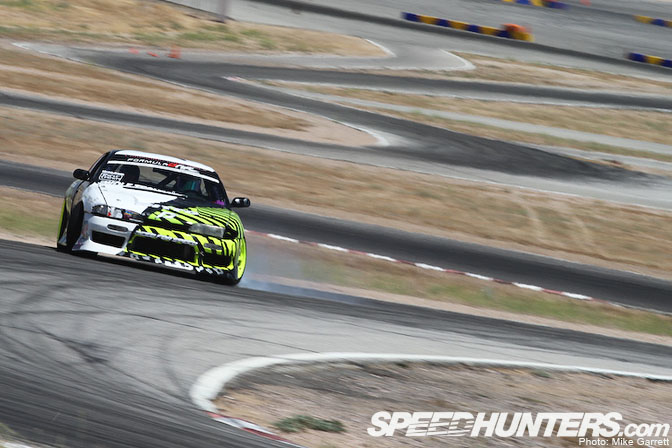 Finally, another shot of Matt Powers, who should be making the journey up Interstate 5 to Seattle as I write this.
And with that, it's also time for me to get ready for Seattle. Hope you enjoyed my look at ASBX.
-Mike Garrett