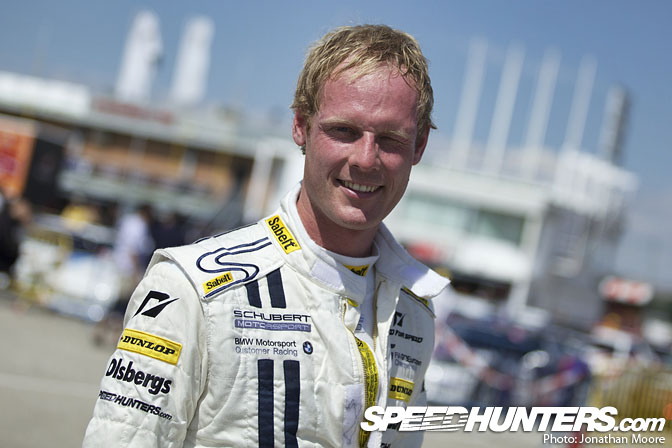 Hi everybody!  Welcome to my second blog. This time from Jarama and the third round of FIA GT3. We had a new engine in the BMW Z4 GT3 and high expectations.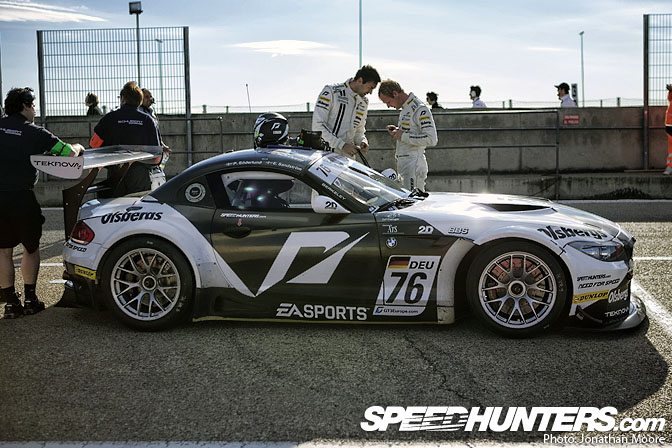 Everything looked good for the weekend. I had been testing at Aragon Motorland during the week trying to improve the setup, especially the damper settings after some testing on a shake rig which had given us new ideas. But the biggest improvement was for sure the 4.4-litre engine.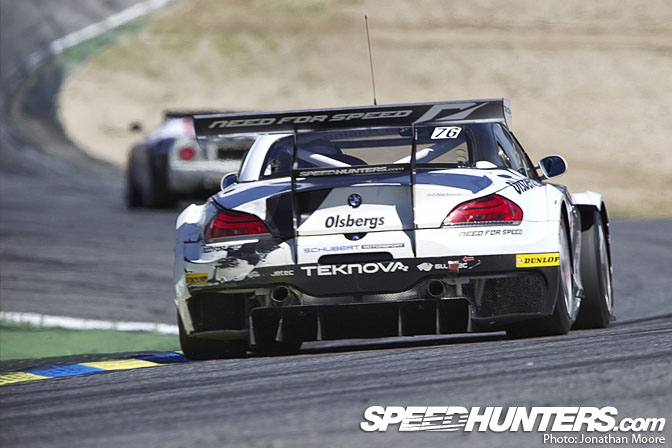 The Aragon track is new and has a quite impressive layout. It's not easy to do perfect, but it's really fun. The whole arena includes a lot of different motorsport possibilities, such as karting, motocross and a lot more – it's all new. Our test was actually really hard: we suffered with a lot of graining on the rear tyres, so it was difficult to judge all the adjustments. Probably the problem was created with new rubber on the tarmac. I had actually no experience of this before, but I understand the guys in F1 now when they complain. Actually the tyres just roll on the surface and aren't creating any grip. Okay, we where worried for Jarama, but I thought it was a track-specific issue.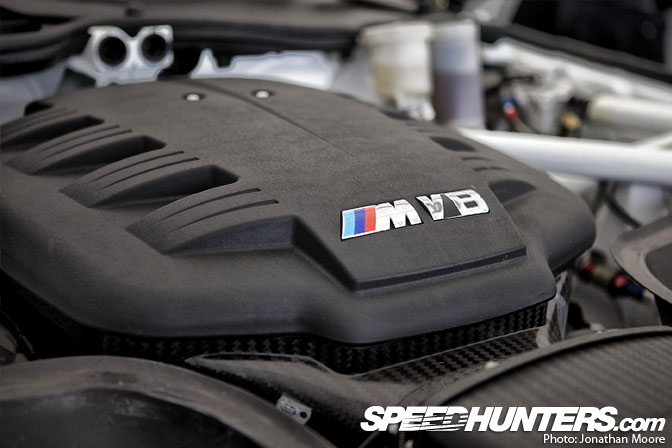 BMW Motorsport have been working really really hard to give us this improvement, so thanks BMW! It actually made the car competitive in one step. The lack of power had been a big issue in the first races. Our engine was delivered on Wednesday, so I actually didn't test it in our car before Jarama. The torque is improved and of course we have some more horsepower,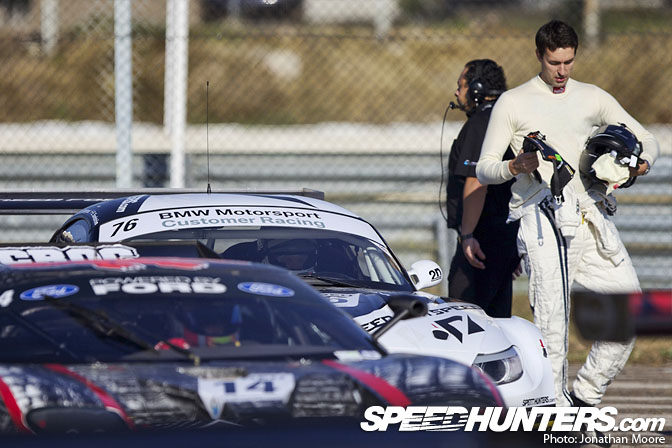 I did the first installation laps in Free Practice 1 to check engine and the car. And it was no problem at all.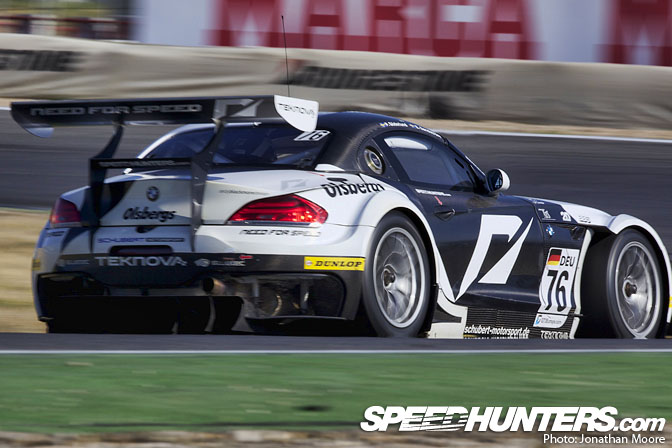 I really like the Jarama layout. Of course it's a bit old and could be shaped up a bit in terms of asphalt and curbs, but it's demanding and quite difficult. I had never been there before. It has a very long straight which requires hard braking for the first right corner – this is slow and we use second gear.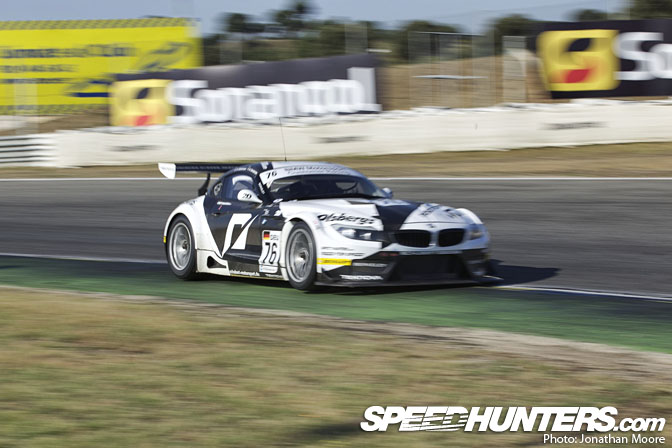 A faster right-hander follows, only a small lift on use tyres and we use a lot of curbs. The next section has some positive camber which makes it possible to enter quicker then with an ordinary corner. This section was really good for the Z4.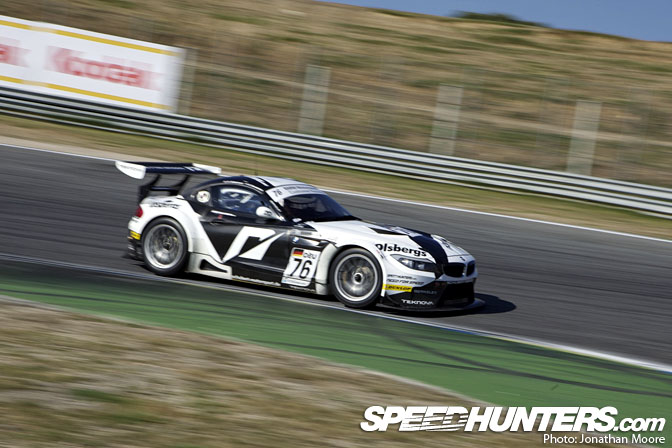 After this left corner it's nearly no acceleration because you dive directly into the right-hander of Farina, also with positive camber. It's especially important to get a good exit here, and it's really hard to get the power down when the tyres start giving up. We suffered with the setup here and weren't able to find any grip, which was really frustrating.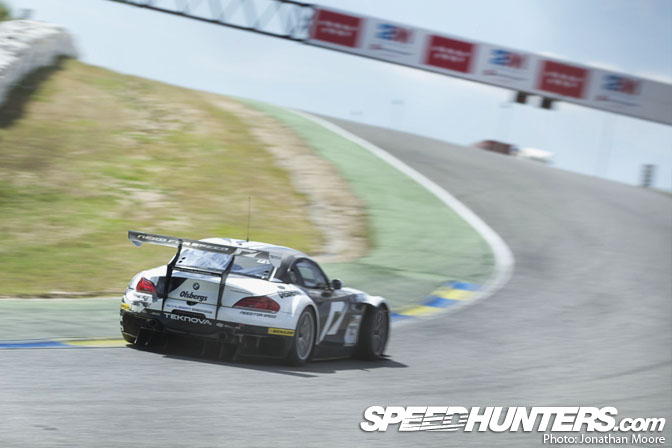 Then you fly up the hill and round a corner that's flat in qualifying. It's easy to run wide in the exit because it's a blind corner.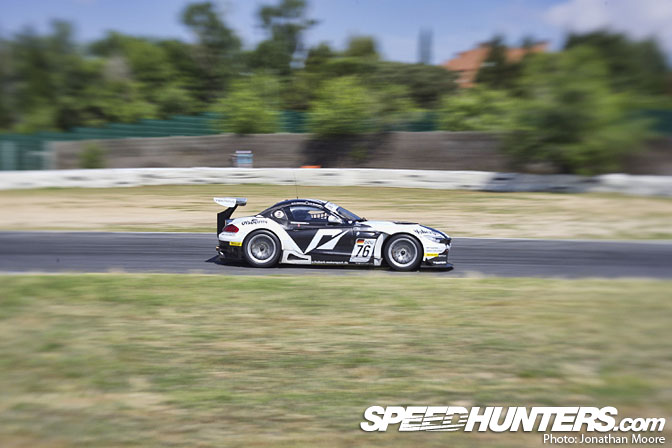 Then there's a flowing section right and then left into a really slow right-hand corner. Here Patrick and me suffered a lot of over-steer and had to wait to long to be able to hit the throttle.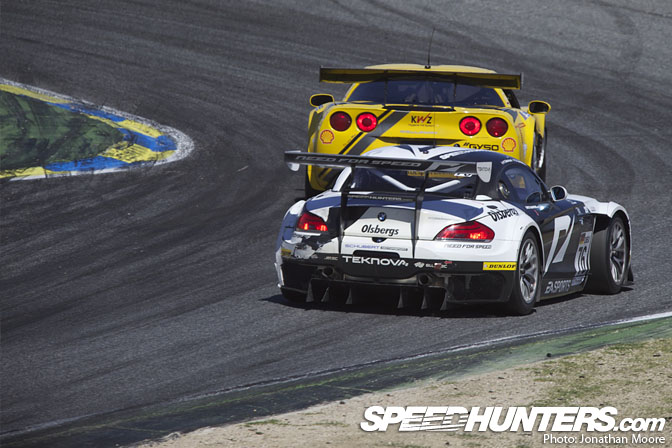 The next left corner is on the edge, with no room for any mistakes. It's 170kph downhill and goes into a hard braking for a boring left where it feels like you have to stop. It was quite hard to stop the car, so we really had to try different things to find the right way round this corner. It's then uphill again into a right hander with positive camber. Here you really can dive into the corner and turn around in the middle with the car just free from both throttle and brake. I like that corner. The last corner is really fast and has hard curbs on the inside. A corner that splits the drivers: those with balls or no balls!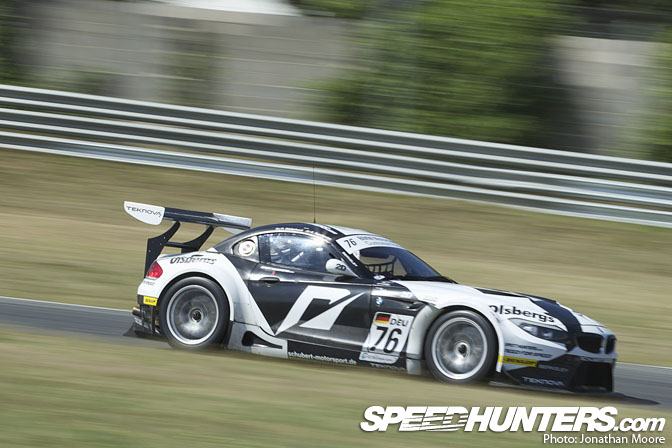 First practice was excellent we were in the top three after my first stint and just 0.4 seconds from the fastest car. The only bad thing was that had suffered from oversteer and that was something we needed to solve for the second practice.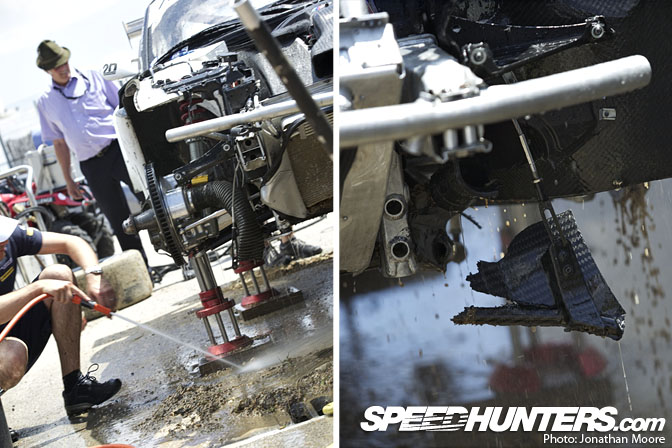 In Free Practice 2 everything was going well. I wasn't pushing too hard. But used the curbs too much and the car bottomed and I lost the rear. The gravel was wet and destroyed the whole front of the car. I was hitting the barriers slightly with the rear, but not any big damage there. The front instead was totally gone. It was a big disappointment, because it was a mistake of me to try to cut the corner that much, and Patrick really needed the time to be familiar with the track.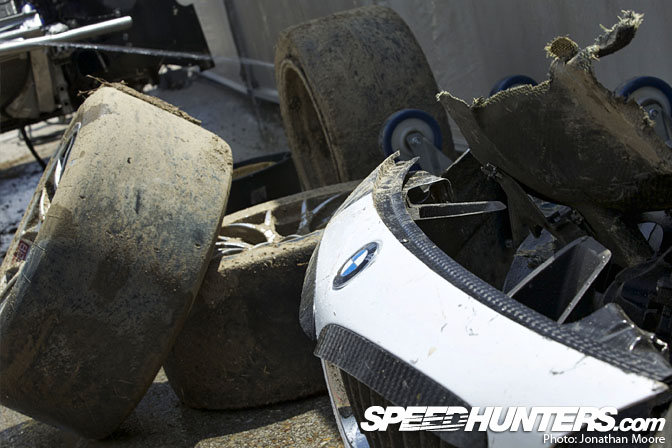 Luckily there was no chassis damage – just a lot of parts. Carbon-fibre parts are expensive and it was really all of the front parts that needed to be replaced.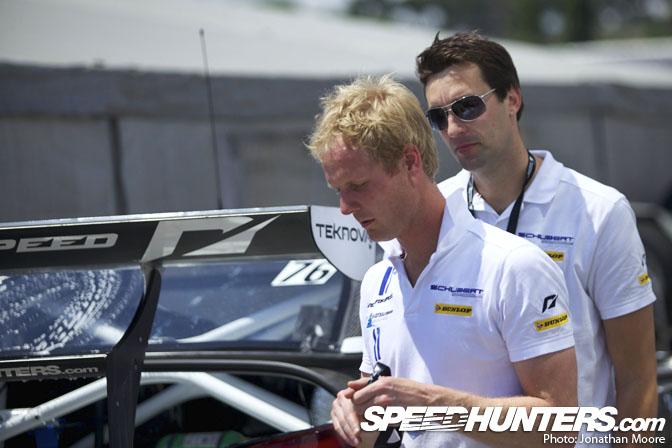 Of course the team were disappointed and me as well. But racing is hard sometimes and we put our focus on repairing to be able to make qualifying. It was work against the clock with only four hours between sessions.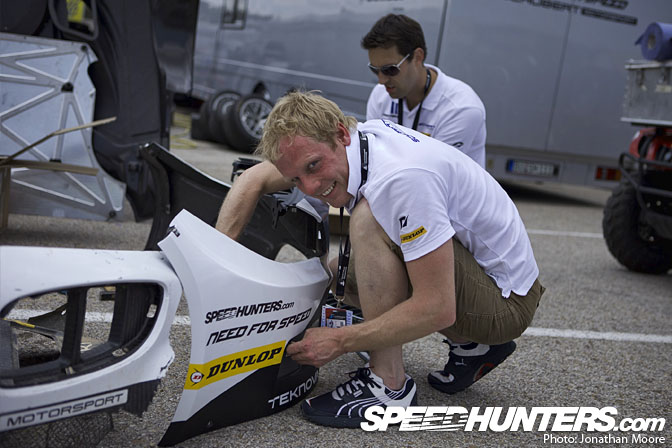 Patrick and I tried to help with the repairs where we could. And of course I wanted to make it out for qualifying.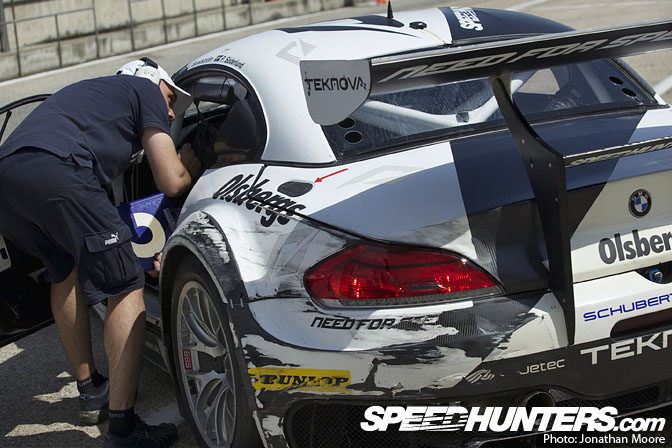 But unfortunately the car wasn't ready for the first qualifying – but just before Q2 we got the car reasonably together. But we had no brake cooling, and the steering wheel was 30 degrees wrong because of a bent steering arm! And then we had 80 litres of fuel in the car. Not the perfect specification for pole position…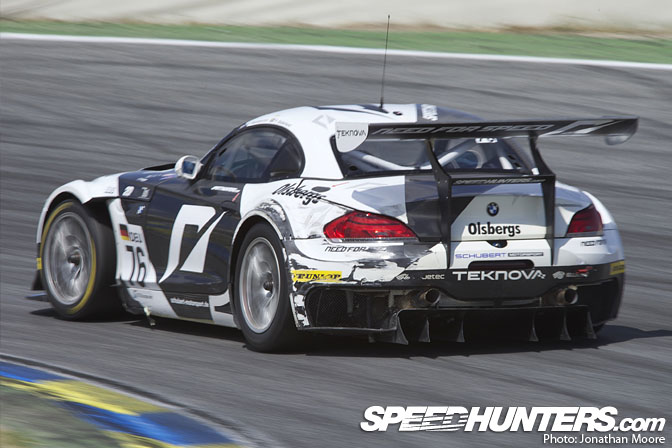 The time was okay, but it was bad to have missed the chance to fight about pole because of my mistake in practice. Claudia in the #77 BMW Z4 qualified 0.5 seconds ahead and was P2.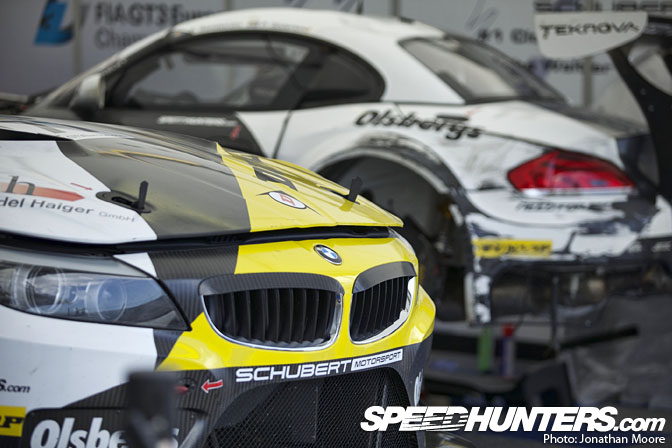 After qualifying the car was stuck in Parc Ferme, but when it was released the team worked until 2 in the morning to make everything perfect for the race. All the quick fixes from earlier had to be made perfect.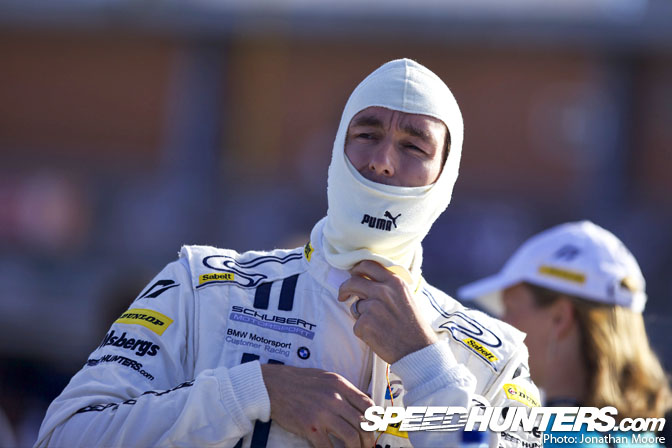 Patrick suffered from a lack of track time here. He did well in the first practice. He's been really on it since Brno, so now we really have to give him the chance at Paul Ricard – a track which will suit him well I think.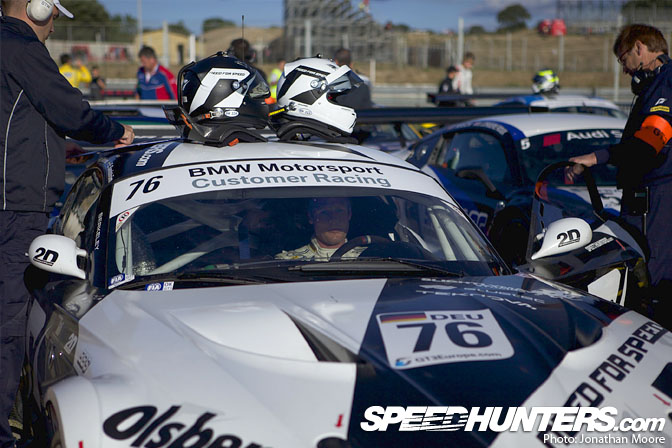 When I'm waiting in the car for the beginning of a race I'm relaxed: just focusing on what to do. But I need to be a little nervous as well otherwise I know there's something wrong!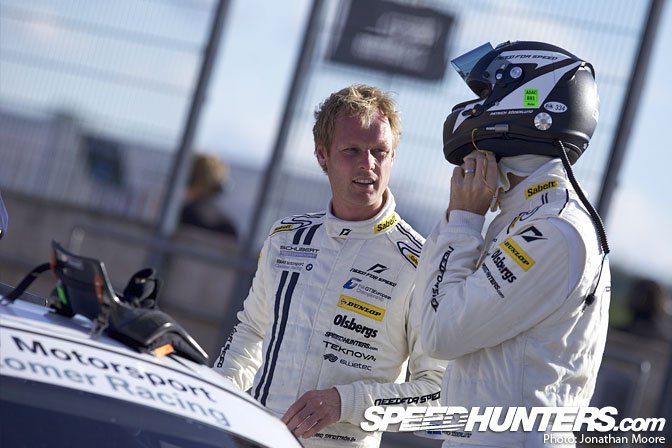 Patrick started from the pit so a smart first lap and to maintain contact with the pack was our plan. Then slowly make up our positions without taking too many risks.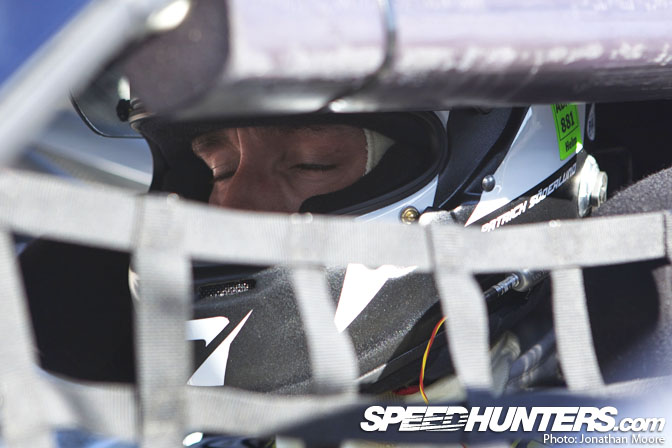 I'm assuming Patrick wasn't asleep! Driving in the head is actually something that helps. I use it a lot.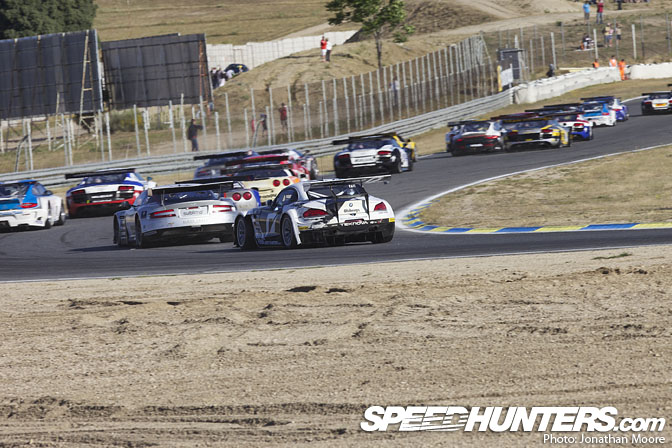 Early in the race it was a safety car period. It was important for Patrick to keep the tyres hot and, especially, clean.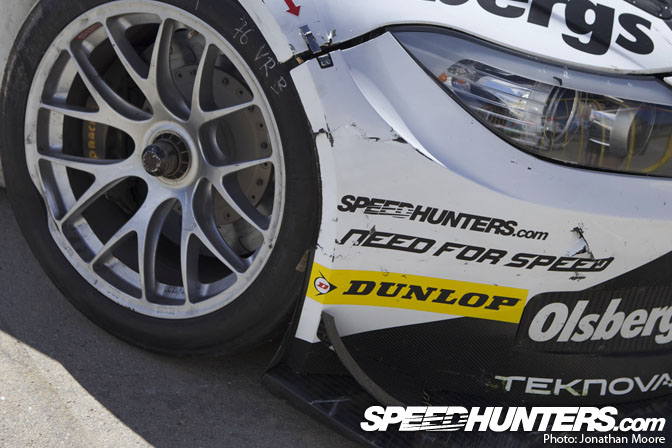 Unfortunately I didn't get to drive due to the problems Patrick had. We had to retire quite early. A sensor wasn't working after a visit to the gravel, which made some systems in the car malfunction.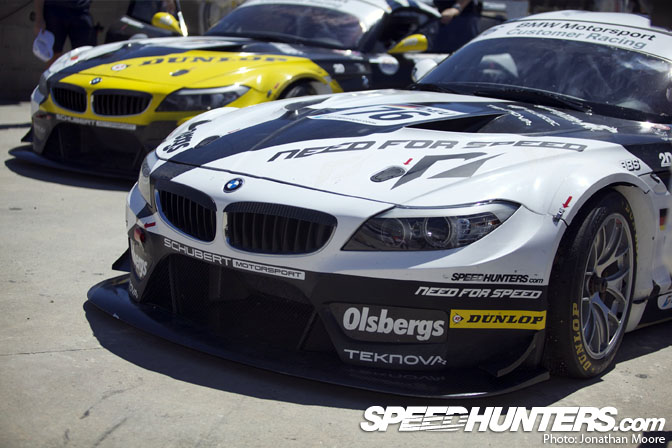 Lining up in Parc Fermé for the second race, I thought a top five finish was possible. That was my goal.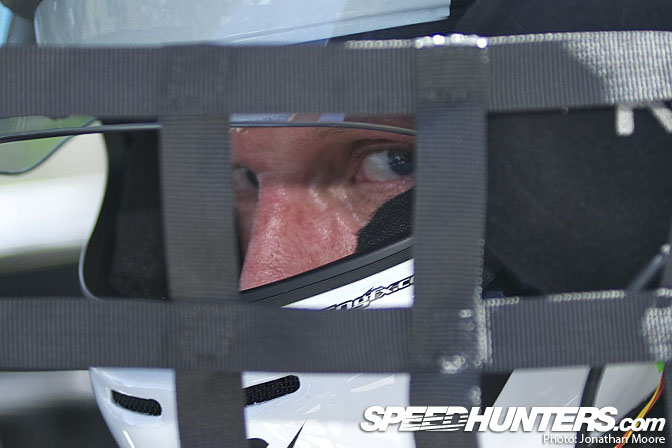 I wanted to end this troubled weekend in a good way.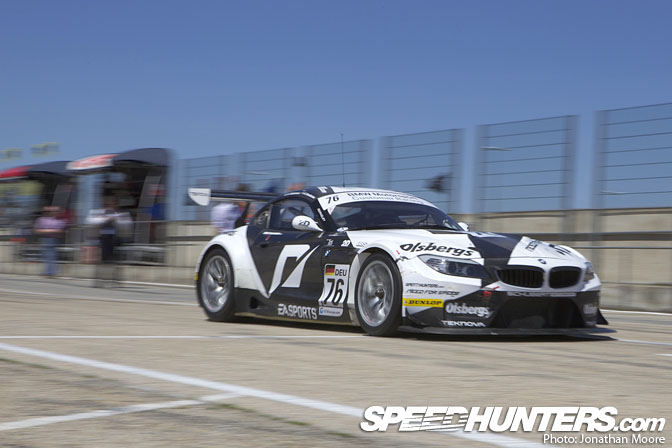 On the lap out of the pits on the way to form up on the grid I just try to see if the track is clean, get some temperatures in the tyres and of course check the car. Then you as well can plan some overtaking spots.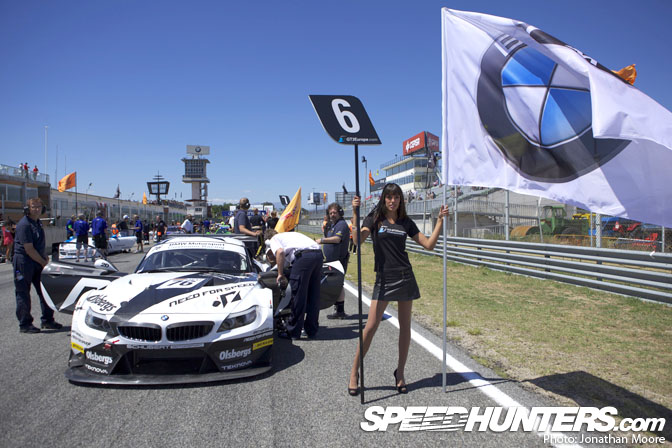 I just keep focusing on the race ahead. But you can see it's hard!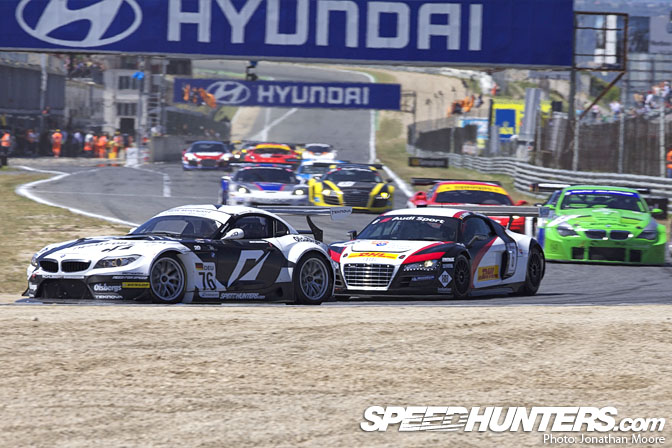 I took the outside line at the rolling start because I was blocked on the inside. I passed one or two cars and got a reasonably good start, but I had problem seeing the lights so my take-off wasn't so good.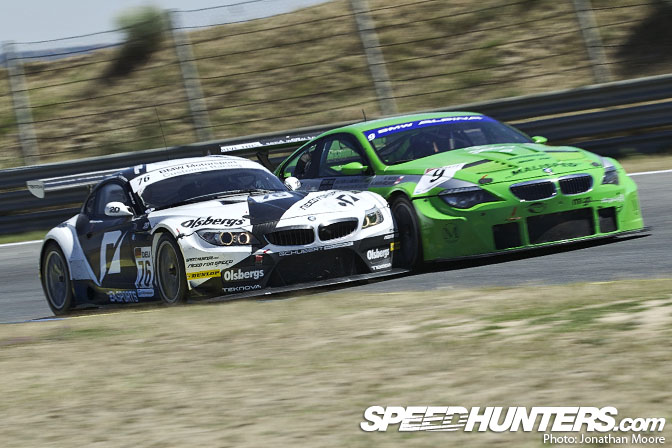 It was hard to overtake – I was following the Ford GT40 of Christopher Nygaard most of the race. Actually we had big problems with the BMW Alpina, both me and Nygaard. They went off and the second driver rejoined the track in front of us but didn't respect the blue flags. It was really frustrating! But we managed to pass him. It looked like the Alpina had big problems with the rear tyres.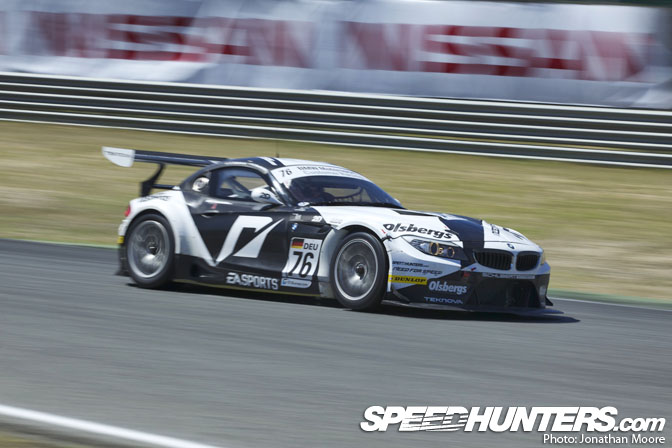 After seven laps I really had to drive smooth. The over-steering was terrible and I really had to fight to keep the car going the right way.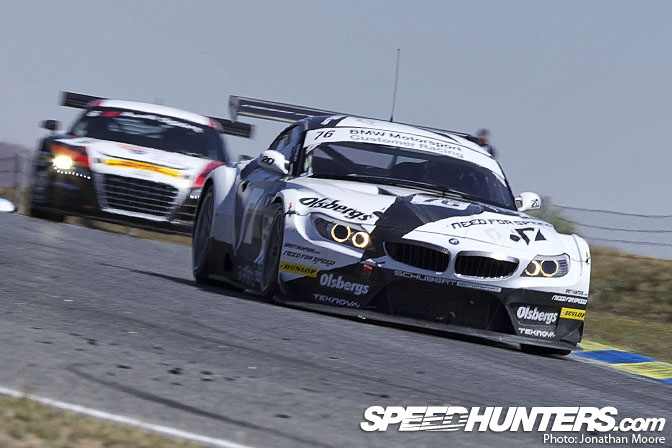 The Audi behind me put some pressure on in the end of my stint, but I managed to keep him behind. They actually ended the race on the podium.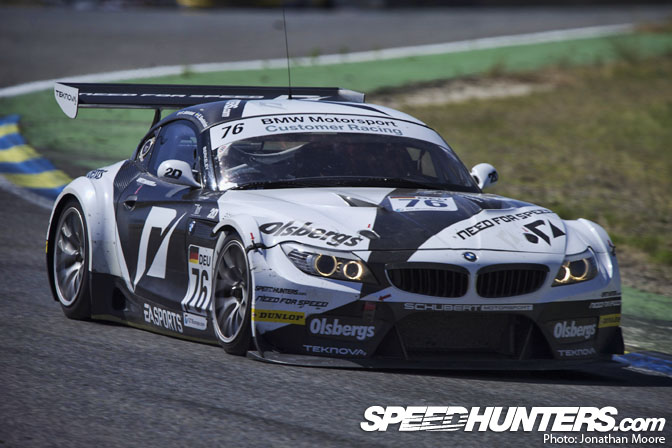 Our pit stop was really good if we talk just about the driver change. But then we had a communication failure which made us lose 8 seconds because we left our pit position too late. There we lost the chance of being top five in the end.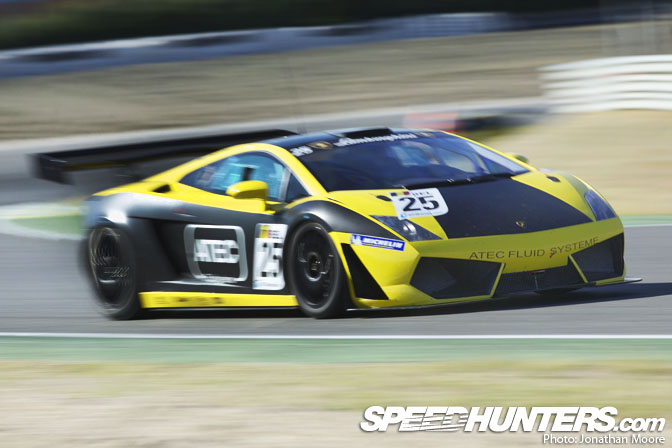 The Lamborghini Gallardo is very fast but will get more weight in Paul Ricard due to Balance of Performance.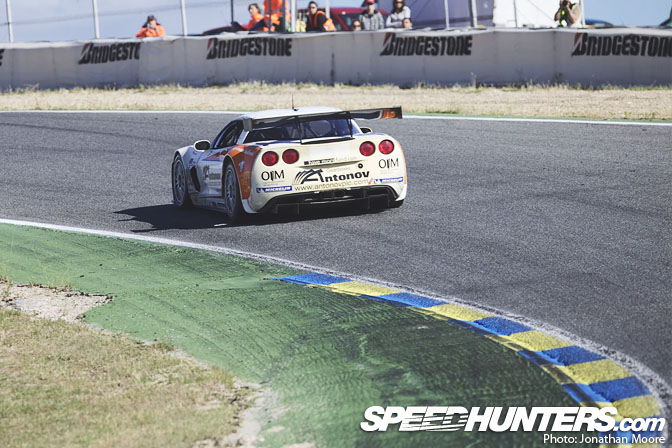 Even the Corvette gets more weight. But it's always a contender for victory: it's always on top of the speed trap times. In Jarama they didn't perform as well as before, and ended up in the gravel several times. But it's a French team so they will be trying hard at Paul Ricard.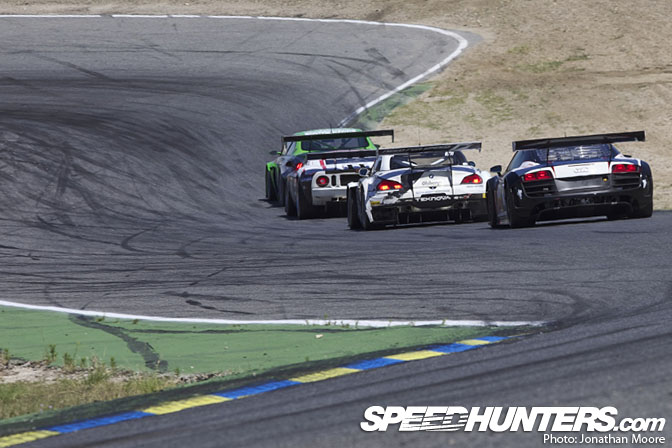 Patrick drove excellently and made up a lot of time after the failure in pit. In the end he was really competitive on times.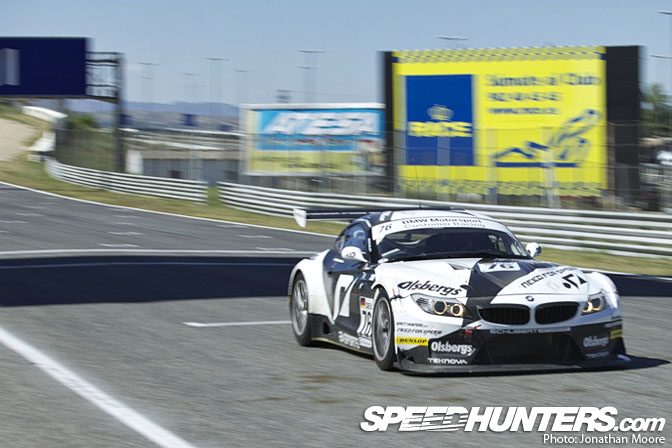 So, eighth place for us, but a win for our sister car. We were off course happy for team Schubert Motorsport and BMW for the win: now we know the equipment has very good potential. Our pit stop problem is so easy to fix, but then that makes it even more irritating. But after race our focus is to of course to be even better, but also just to go to next race and show our true potential.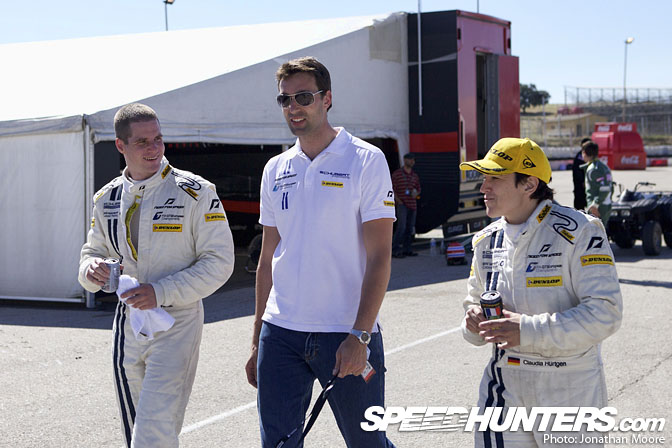 We did good lap times when the others had problems with tyres. So I think we had a upper hand regarding tyres this time. In Brno it was the opposite way in the rain. We are the only team on Dunlop tyres, so we look forward to even warmer weather in Paul Ricard.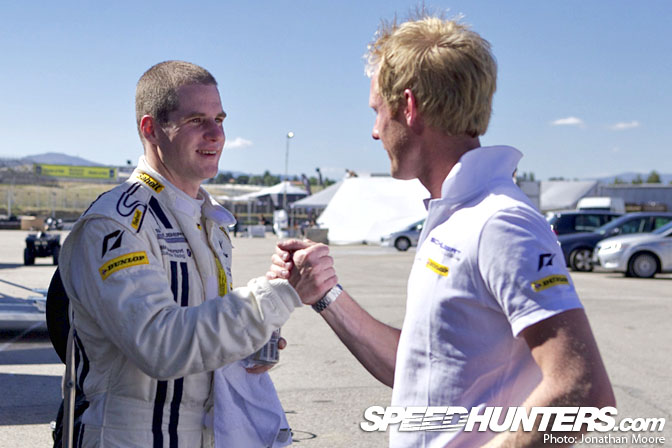 We didn't have any more testing planned before this weekend's race at Paul Ricard: just a long trip to Oschersleben that would just make it possible for them to rebuild the cars. I got to the track on yesterday to get familiar with the layout. I will push 100% this weekend and hope to be back with super news! Ciao!
 Edward Sandström
Team NFS Stories on Speedhunters