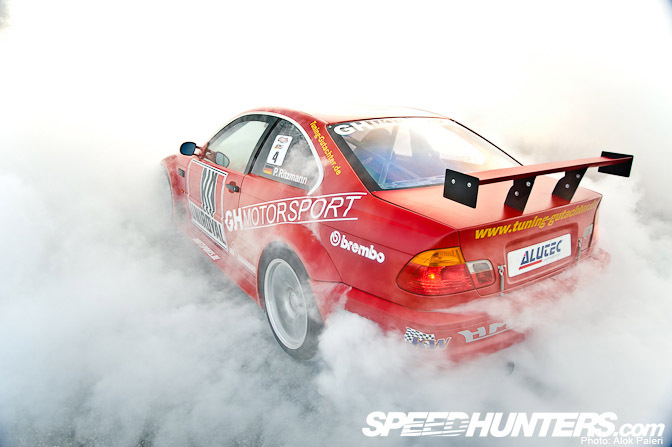 Let's rewind the story back to September last year. I had the chance to meet our commander in chief Rod Chong and fellow Speedhunter Dino Dalle Carbonare during their speedhunting trip to Munich in Germany. We were joined by local drifter Patrick Ritzmann who at that time was competing in the International Drift Series Pro Class with a BMW E34 M5. During our dinner, Rod explained why cars needed to be professional not only in their technicality, but also in their looks in order to be noticed.
It seems that statement had a lasting effect, because Patrick sold his M5 and began work on this.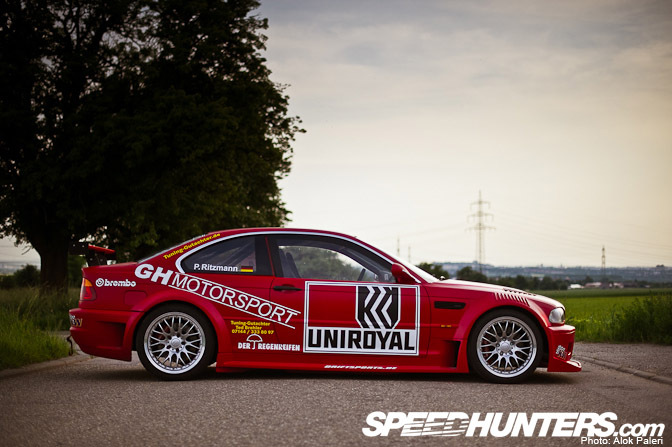 This was one of the quickest builds I have gotten to know of, in its entirety taking about 3 months from conception to finish.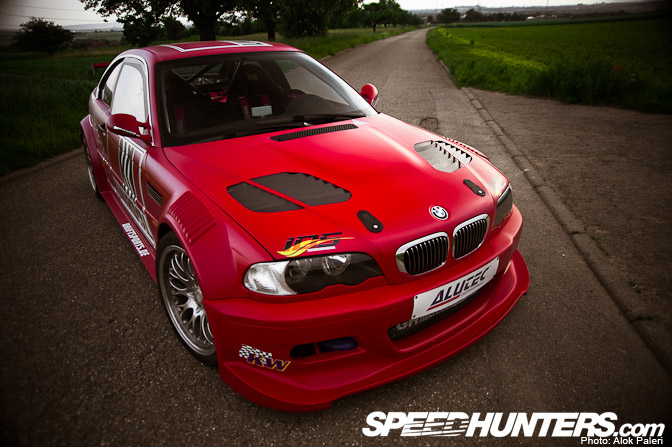 It started its life out as a gentle E46 328i. Ironically it was owned by a police officer who upon purchase of a new car returned the car to the dealer where Patrick purchased it from. Having spent a good part of its life as a law abiding automobile, I can imagine there was a lot of pent up aggression trying to get out. The car was fully stripped down to its skeleton and was given a matte red exterior.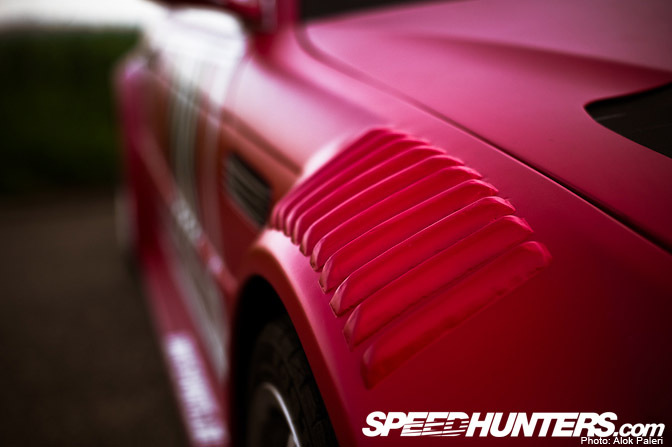 A massive M3 GTR look like bodykit was bolted onto the car. It's from a maker called Floßmann, and before it gets smacked at for being a knock-off, it is worth knowing that the entire bodykit is made of fiberglass. In fact every single body panel on the car except for the roof and the rear quarter panel is made of fiberglass, and there are a handful cars competing in the 24hrs of Nürburgring with the same body on.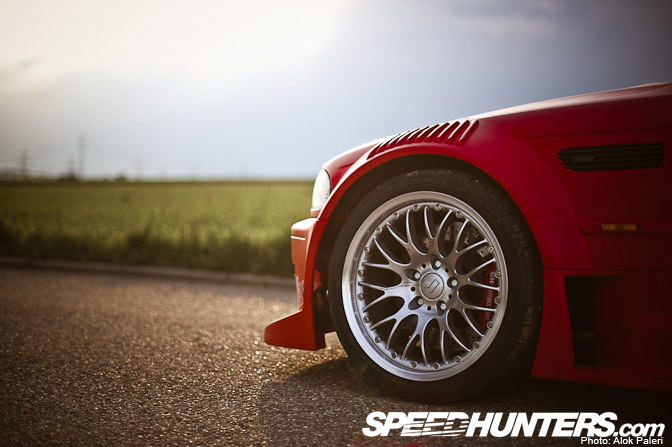 The rims look very similar to BBS racing items, but are actually tuning wheels from a maker called Rondell. Patrick has Uniroyal has his tire sponsor, which is even more interesting because they make rain tires for the market here – the same tires Patrick uses for drifting. We have this running joke in the paddock that when it rains, Patrick is the only one who's gonna drift with smoke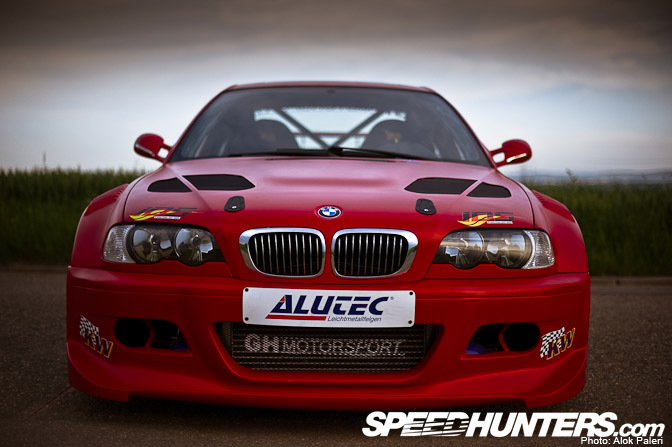 The front end is menacing, already adding up to the generally aggressive BMW facia.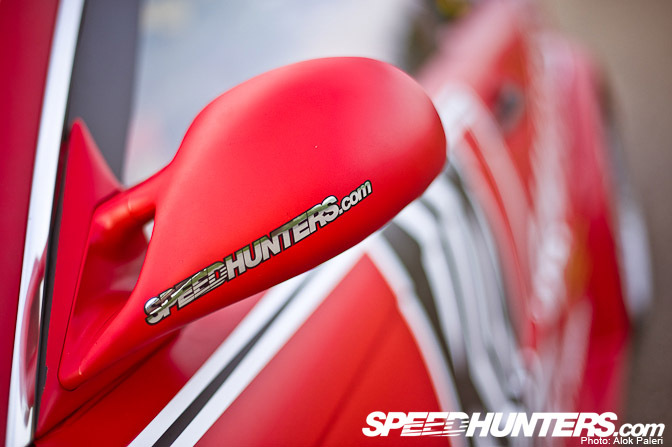 Represent! Patrick had saved those extra stickers that Rod personally had given him last year!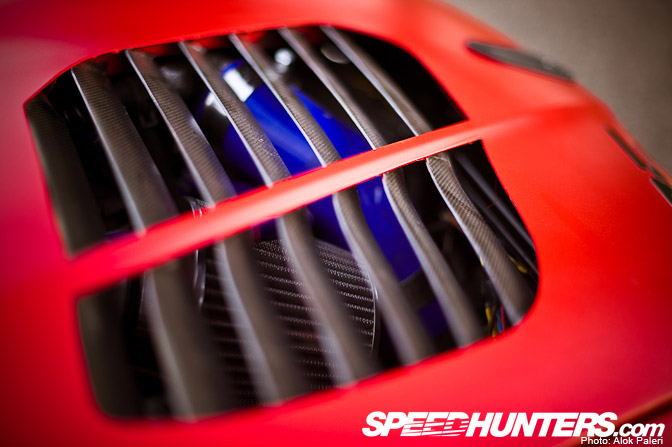 The hood vents are massive, but as soon as you peer through the slits, you notice something is not quite as it is supposed to be. Open the trunk and guess what?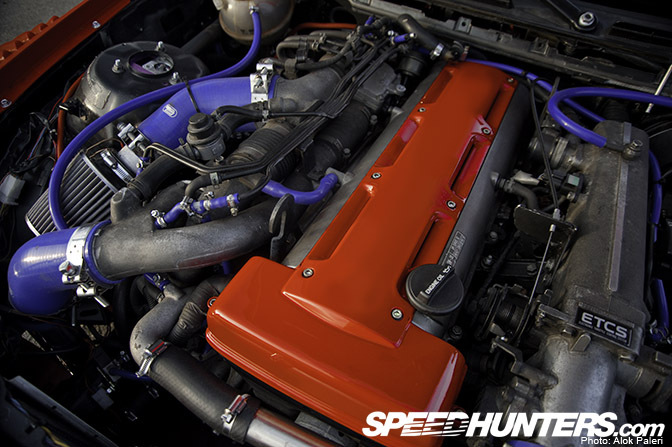 Yep, thats a Toyota Supra sourced twin turbo 2JZ putting out about an estimated minimum of 420 horsepower and 550Nm of torque. I would have normally screamed at the slaughter of a Supra, but the donor car was a wreck and an automatic on top of that. Its chassis had a side impact and the motor was salvaged for this good purpose.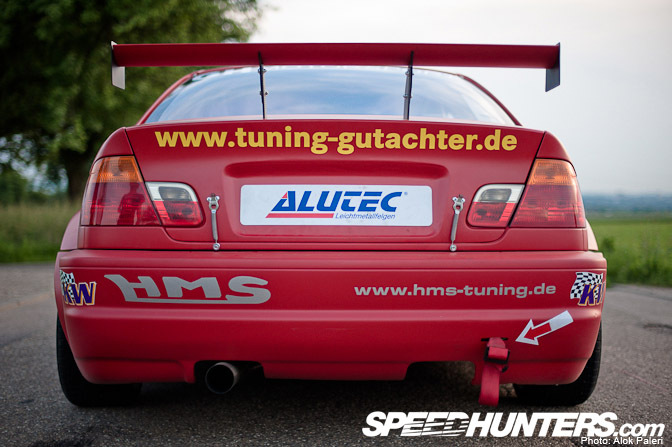 Through the extensive use of fiberglass, the weight was brought down to 1200 kilos despite the cage. The 3" HMS exhaust system is neat but I still think the rear begs of quad pipes.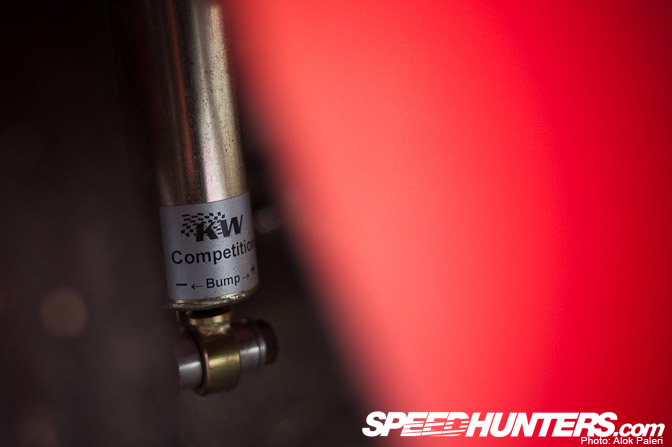 The car sits on 2 way adjustable KW Competition suspension all around.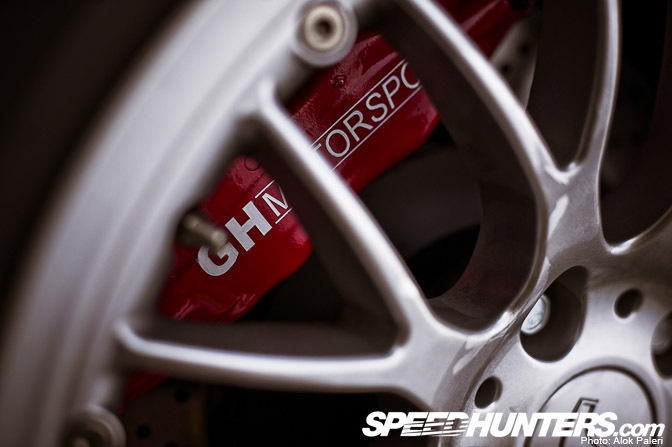 A serious machine like this needs serious stopping power, which comes in the form of custom modified Brembo 4 pot units front and back, now branded GH Motorsport because of the modifications.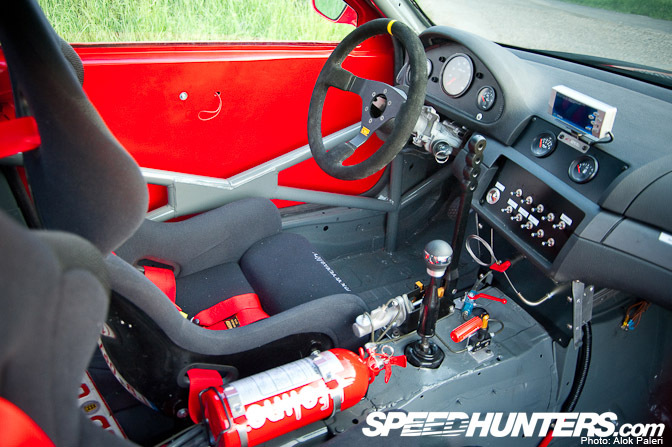 Interior received the usual motorsports treatment with bucket seats and harnesses to keep the driver in check.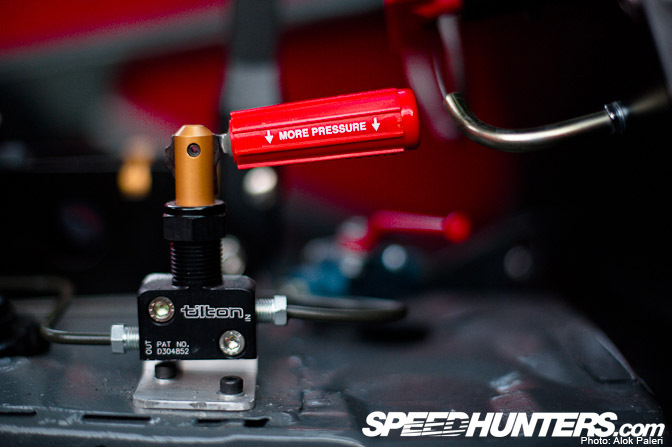 This little device allows Patrick to change the brake pressure front-back depending on his feel.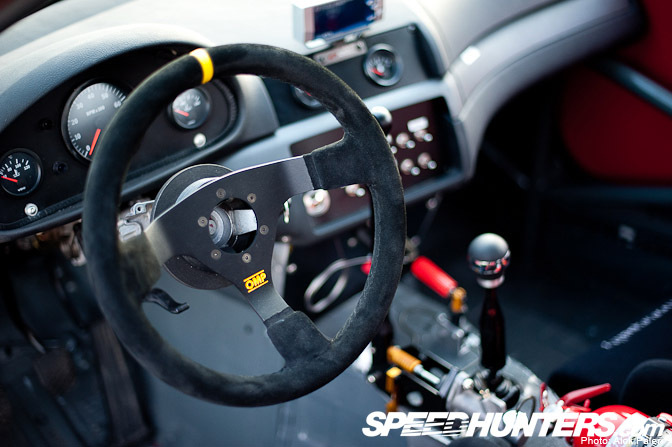 Most of the interior is textbook stuff. I love the dash though with the tacho in the middle, it's quite simple and doesn't make a fuss.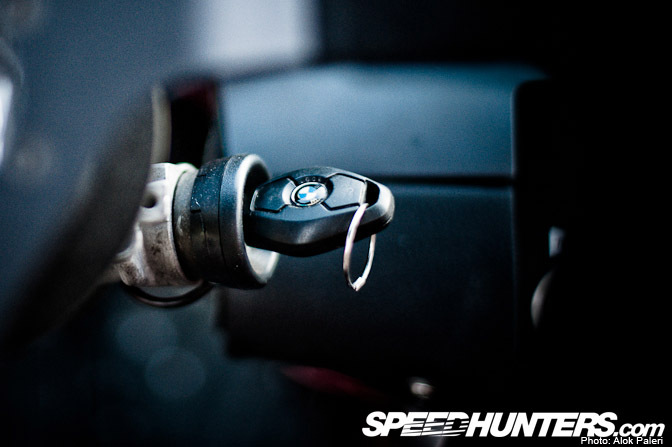 Patrick retained the original keyfob, which I find is a nice touch!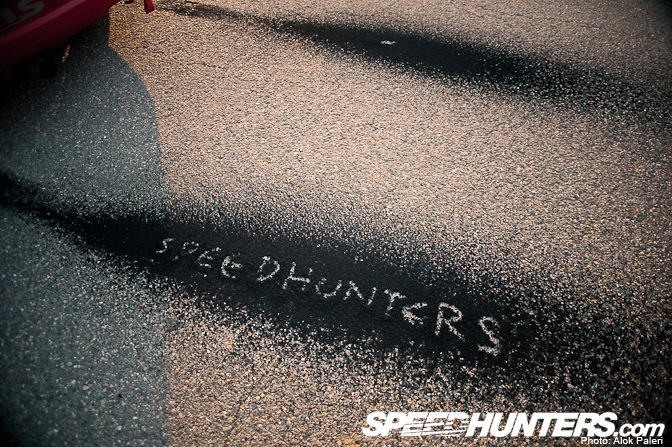 Talk about Speedhunters influence, who'd have known it'd have such a far reaching impact…
In the debut competition run with the car, Patrick ended up in second place after dutchman Remmo Niezen at the second round of the International Drift Series held at the Nürburgring GP track, reverse Mercedes Arena. 
- Alok Paleri