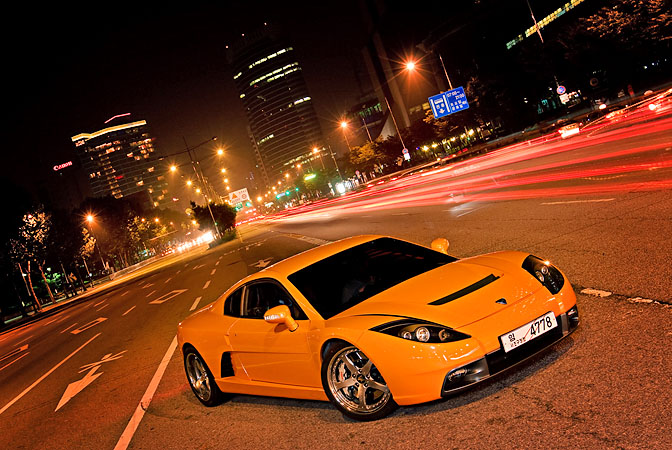 How is this for something different? It's always admirable to see small companies around the world trying to make it in the lucrative supercar market, and this is what the guys at Oullim Motors have come up with, the Spirra. 10 years in the making this Korean designed and built supercar has finally hit the market with the first examples leaving the factory this month. I haven't yet had the chance to drive this it so, for now, a short spotlight will have to suffice.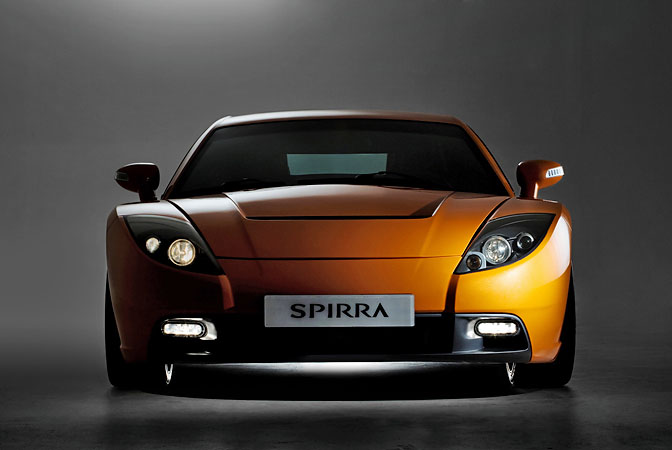 The Spirra ticks all the right boxes when it comes to satisfying basic traits most people desire in cars like this. The body is made out of carbon fiber and is fitted onto the tubular spaceframe chassis that helps keep weight low. The Spirra hits the scales at an impressive 2,646 pounds giving it power to weight figures that rank up with world's best sports cars.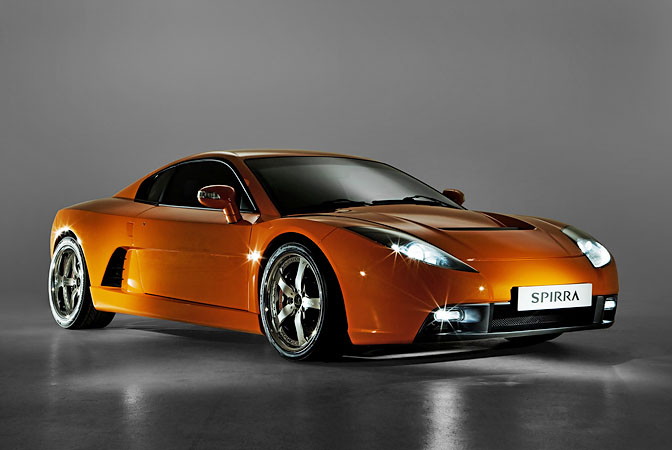 With design being very much subjective I can only say that the designers seem to have kept to a simple shape that works well from all angles.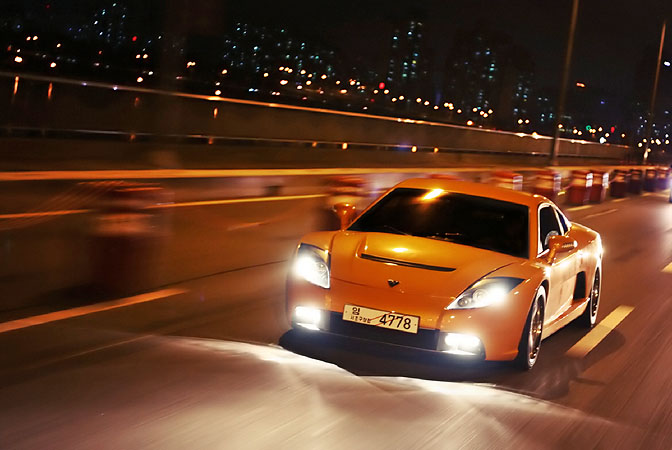 It certainly has presence out on the street!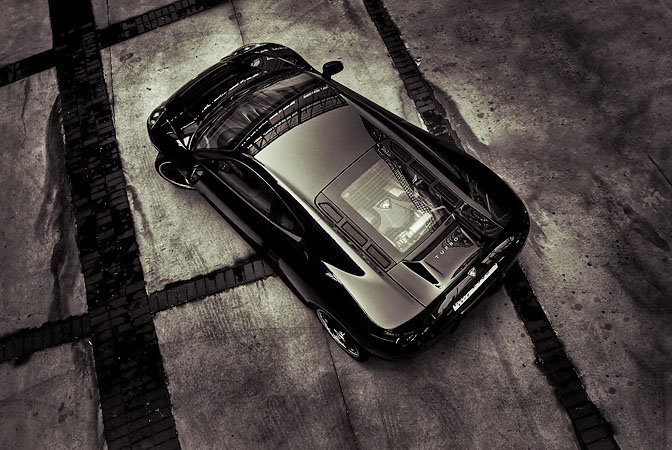 The Spirra is offered in four different models starting with the base Spirra-N which is powered by the 2.7L V6 Hyundai-sourced motor rated at 175 HP. By adding turbochargers power levels can increase dramatically all the way to the top of the line 500HP Spirra-EX which can accelerate from 0-100 km/h in 3.5 sec and hit a top speed of 315 km/h (195 mph).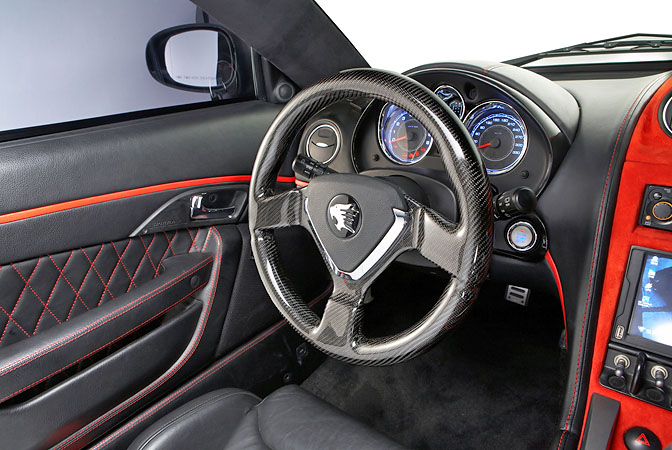 The interior seems to offer good levels of comfort and ambience with leather covering most surfaces. That carbon fiber steering wheel looks pretty hot too!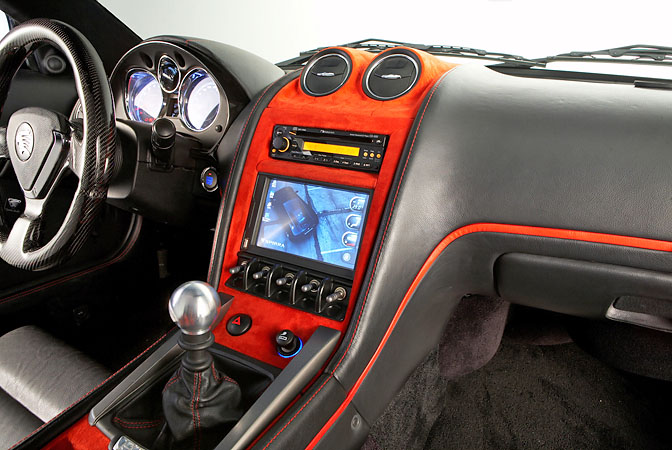 Gadgets aren't forgotten with a large touchscreen navigation unit and audio system keeping occupants entertained.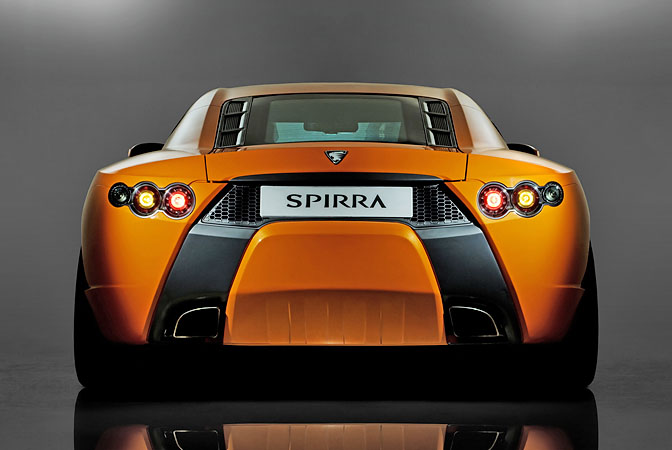 How is that for a menacing rear end!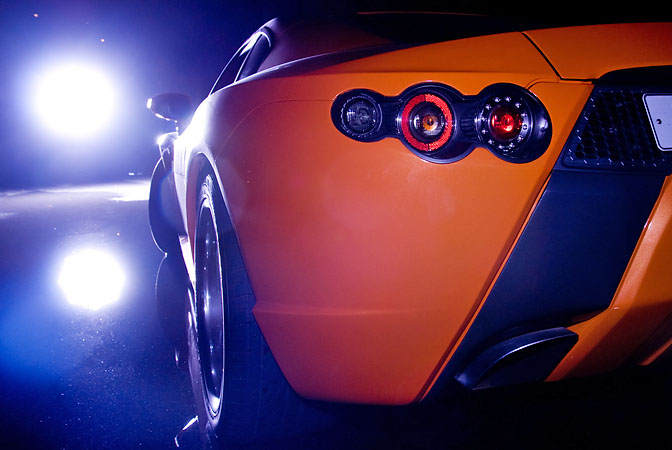 The large exhaust outlets are integrated into the black recesses on the rear bumper.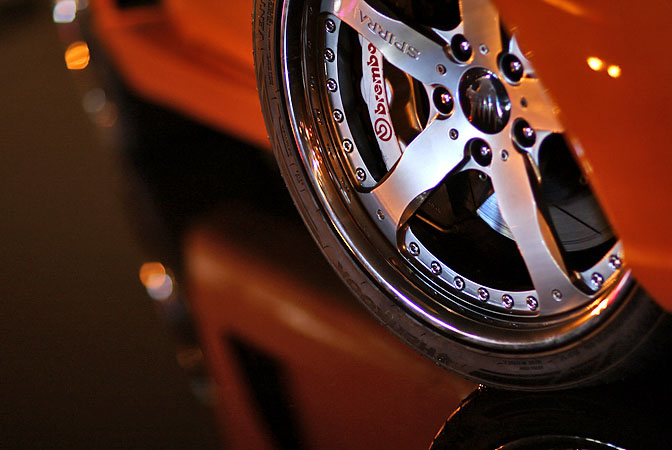 The top of the line Turbo and EX models come with 6-pot Brembo monoblock calipers at the front and 4-pots at the rear while the wheels are designed in house.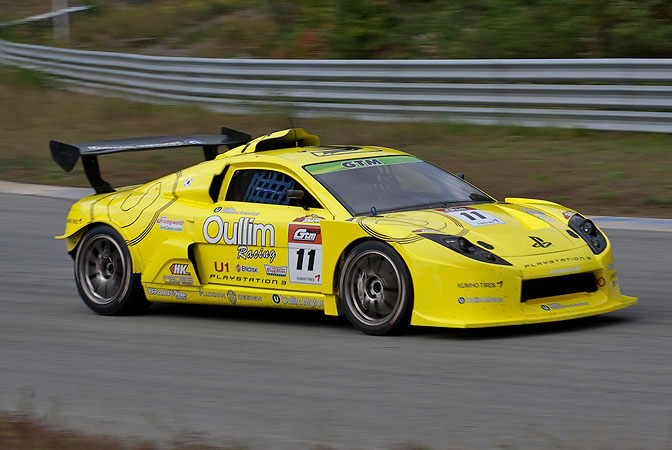 Back in 2008, during the final stages of the development, the Spirra competed in a season of the GTMasters championship to put the car through the harsh environment of endurance racing.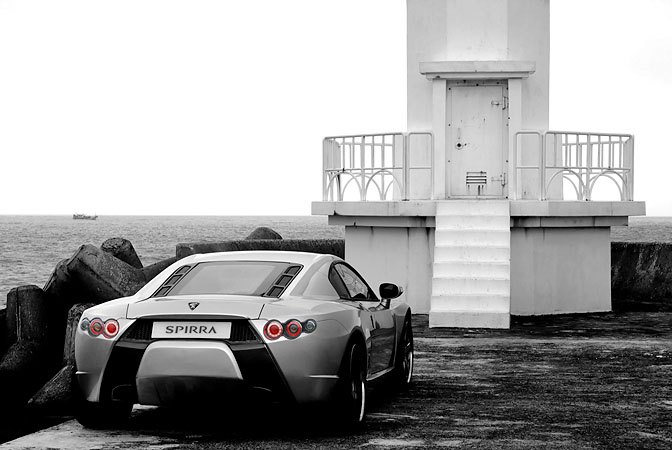 Oullim Motors are initially concentrating on the home and Asian markets so we won't be seeing the Spirra in Europe and the US quite yet. It certainly looks like it is one potentially fierce machine and one I personally look forward to driving in the near future!
-Dino Dalle Carbonare