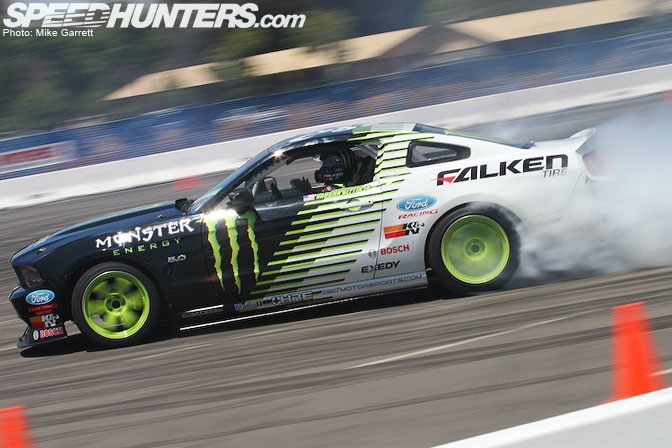 I'm gonna come out and say it – the main reason I'm doing a spotlight on the car is because of the wheels.
While this Mustang car looks very similar to Vaughn Gittin Jr.'s Formula D competition car, it's not. It's his demo/practice car, used for events like the drifting show him and JTP put on at Barrett Jackson last weekend.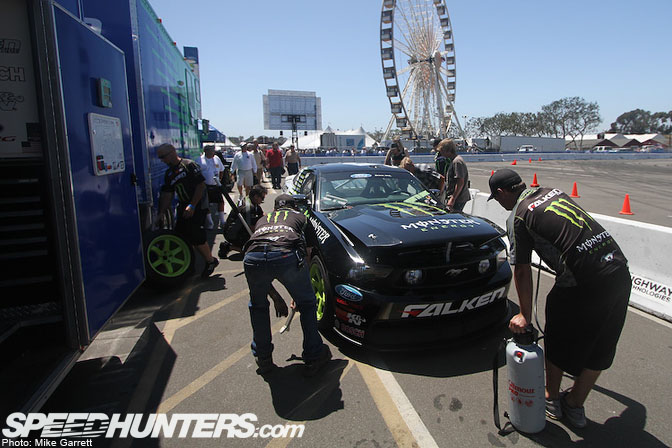 The car sees action all over the United States, as it's hauled around in a transporter driven by Vaughn's dad, Vaughn Gittin Sr.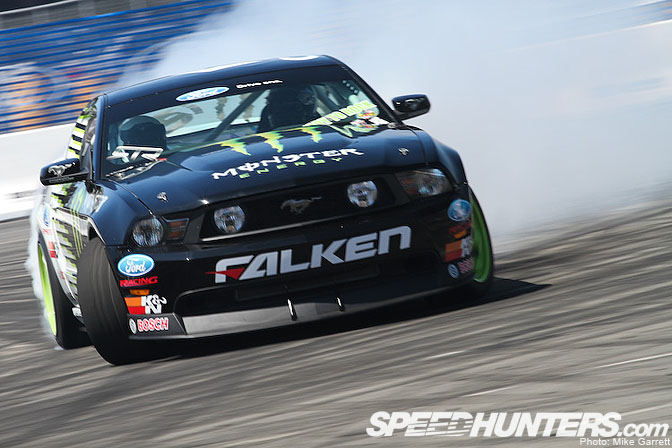 While this car could easily be competitive with the best in Formula D, there's a few differences between this and the comp car. For example, we have fiberglass body panels here, while the comp car is all carbon.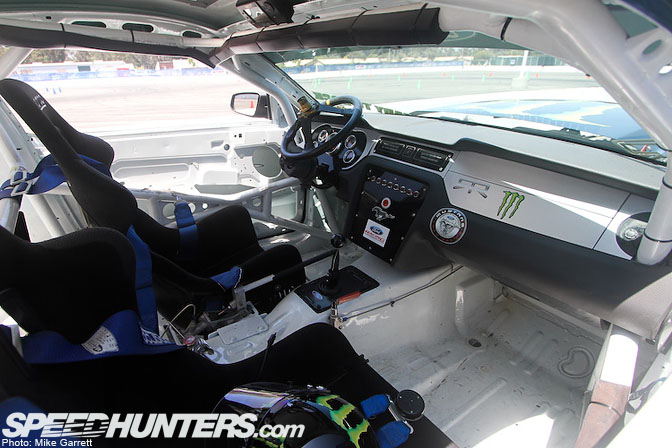 Except for the doors, which are steel in case the need for some rodeo drifting comes up…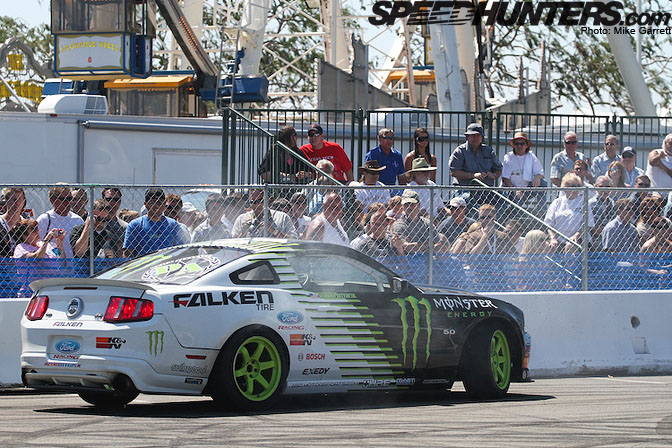 Power has also been dialed back a bit from the competition car. While that one is built for short, full power blasts, this is one built to shred tire for hours on end.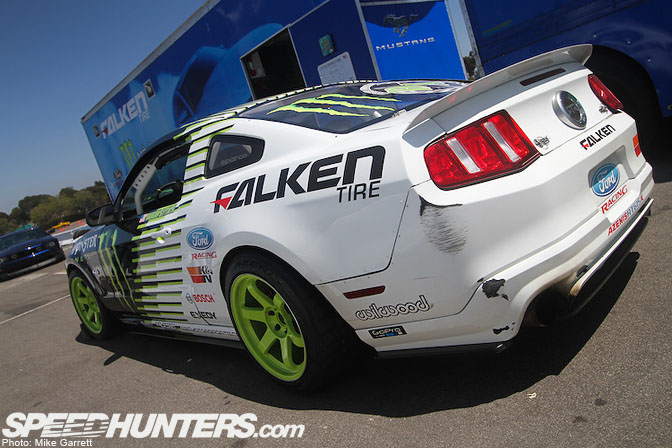 A little scar from a wall scrape at East Coast Bash last month.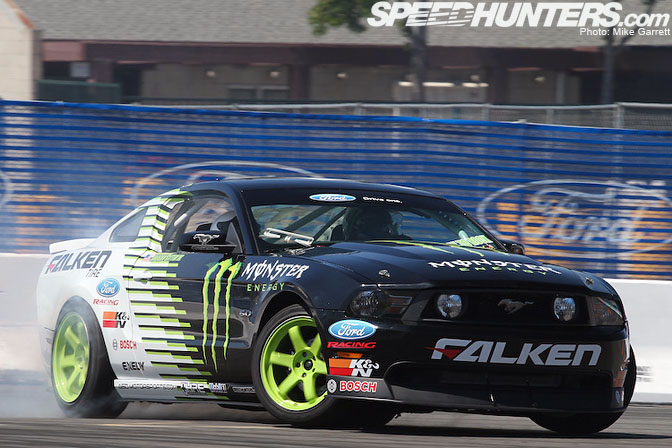 And then there's those wheels…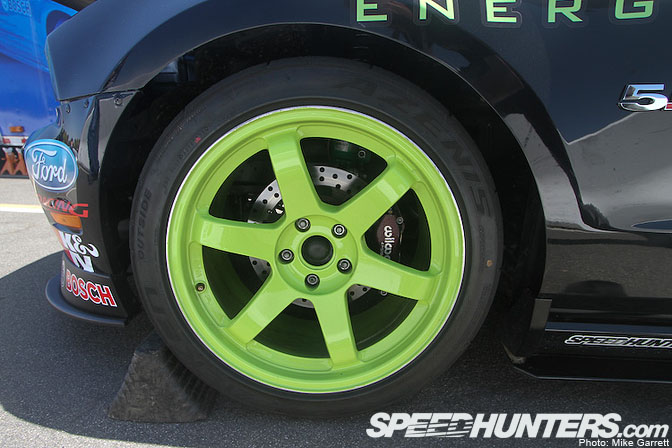 Monster Green TE37's 18×9 in the front and 18×10.5 in the rear. Tires are Falken Azenis RT615K's of course.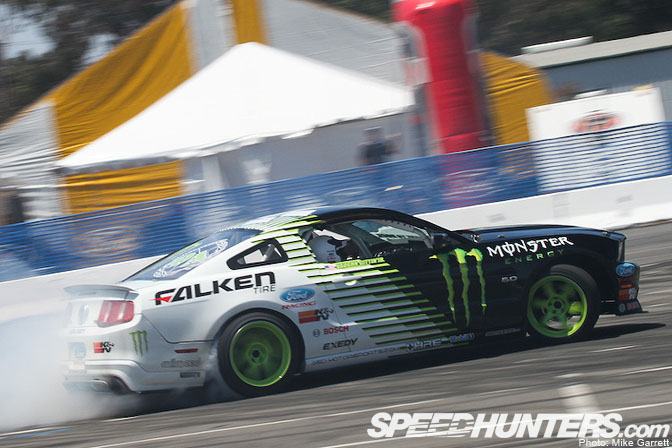 Yes, TE's look great on everything. This Mustang is no exception.
The only problem is now I want a set for my own car…
-Mike Garrett