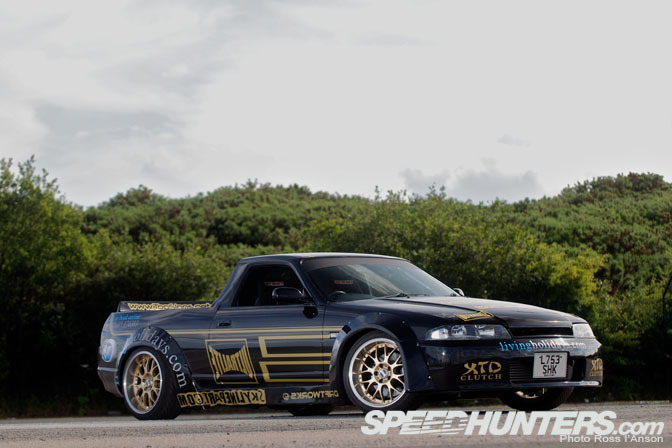 Picture the scene… A little more than a year ago you created a masterpiece in the shape of a RB powered Rocket Bunny PS13. One could argue this machine has become one of the most famous European drift cars on the planet.
So where do you go from there?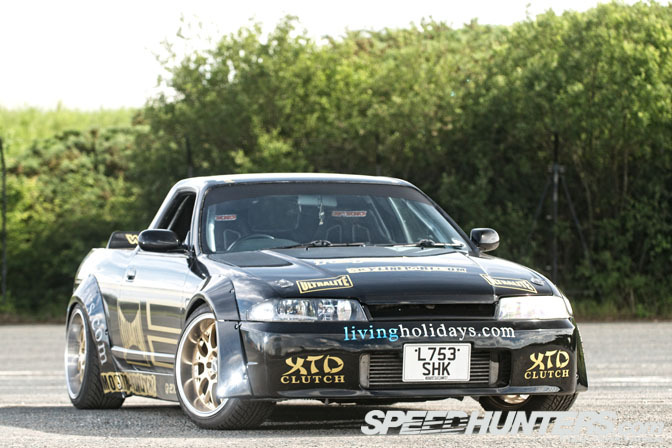 Perhaps with something like so. The project started out with a search for an engine: desperate for a spare RB25, the only one Scotty could find was still attached to a shed of a R33 that the owner was not willing to split. So he bought the whole car with the aim of pulling the engine.
However, after stripping the car down, the shell was found to be pretty good, so it seemed a bit of a shame to scrap it…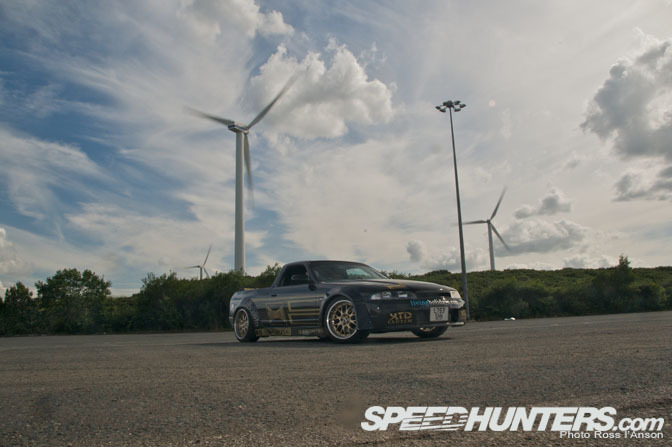 … So as a bit of a laugh the R33 Pickup project was conceived. Originally it was just meant to be a sideline build done for kicks and giggles, but as the angle grinders started their destructive folly on the rear end, Scotty started to like the emerging shape and a little more attention was lavished on the 'joke project'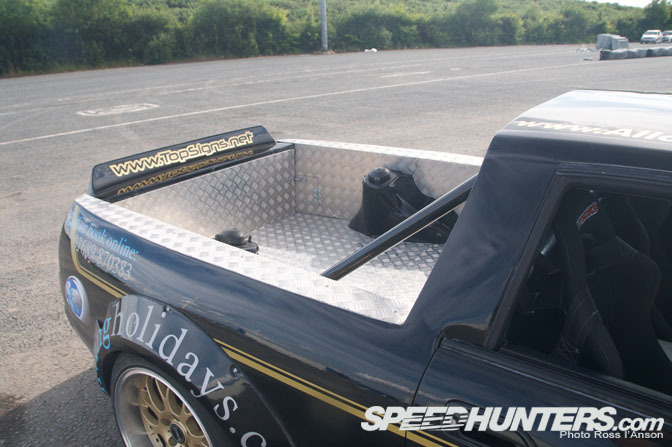 With the back end cut away it was braced and chequer plated to make the bed. Hinged access panels in the bed floor allow access to the spare wheel and the diff… You see it's very practical as well.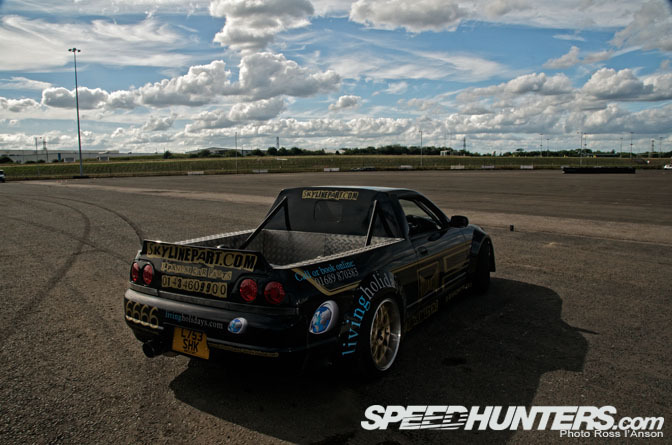 The final touch was the addition Rocket Bunny body kit and the Skyline Parts livery to match the original PS13 drift car. How cool does that duck tail spoiler look on the back of a pick up?… Way cool!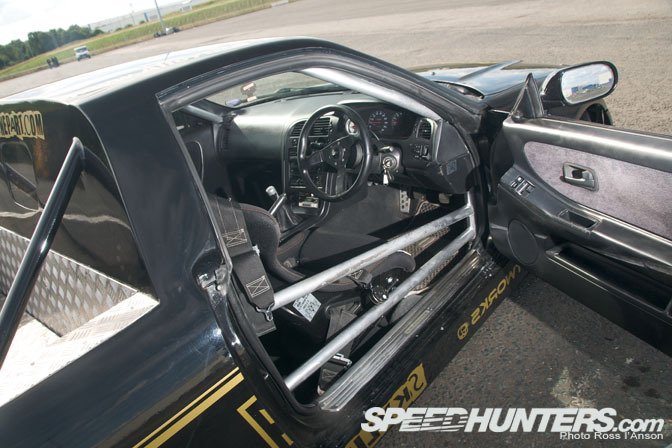 Engine and interior wise, not a lot has changed from standard. The addition of a roll cage and bucket seats to the interior and a few 'go faster' parts to the engine complete the mods.
The Rocket Pickup is a great example of original thinking and really will look fantastic in the Skyline Part paddock parked next to the PS13. I know it will not be to everybody's taste, but I love the thinking behind it. S**t kicker chic.. you gotta love it.
Ross