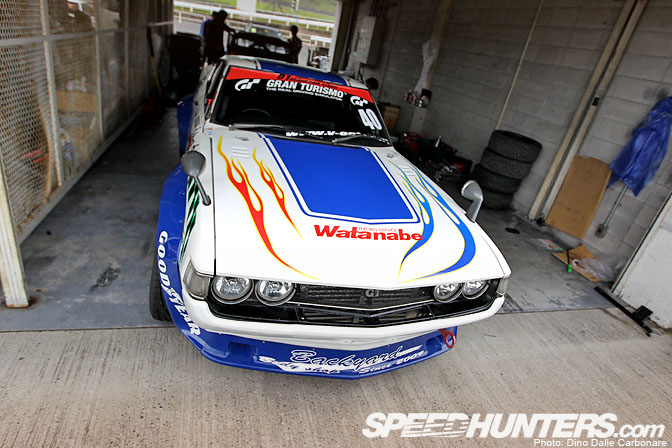 To tell you the truth I was probably more excited about seeing Hideo Itakura's RA28 Celica GT liftback in Okayama than Yoshioka's FD. At lest it was out on track drifting! There is something so cool about seeing old vintage cars going sideways…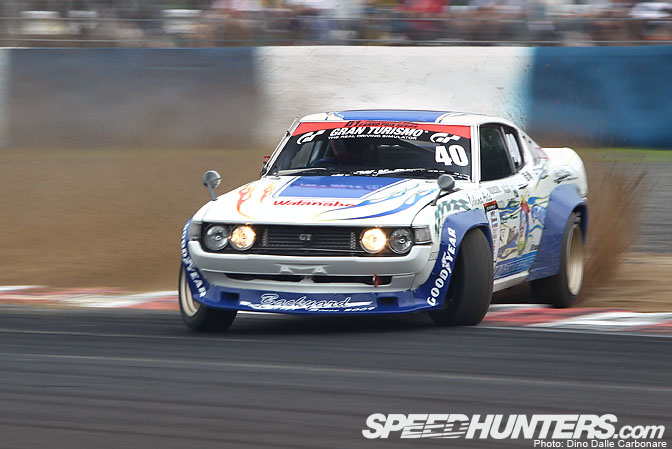 …especially when they look this good doing it!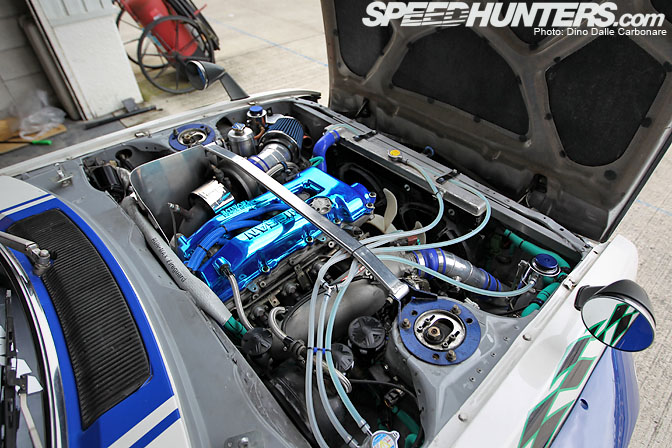 The Celica actually debuted into the drifting scene late last year at Rd.11 of the MSC championship. The SR20 powering it was still in the set-up stage at the time…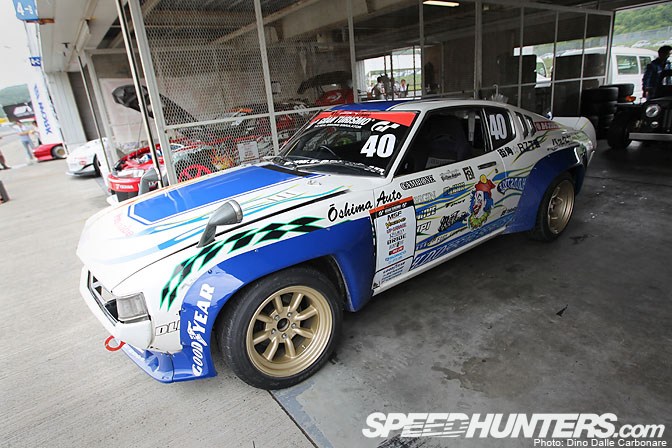 …but since then the team have gotten the best out of the car and Itakura was ready to take it out for its first stint in D1.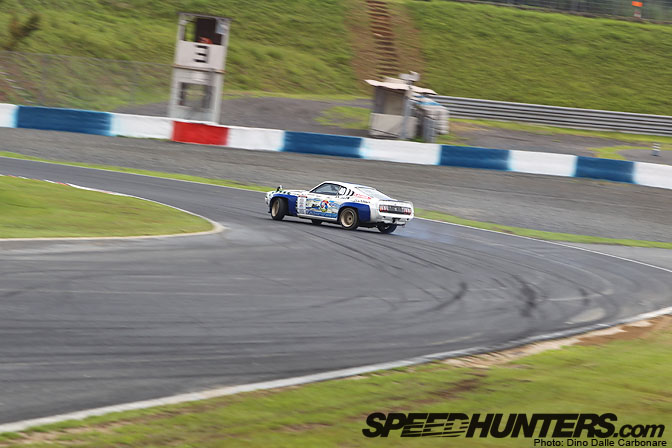 Itakura never made it into the Best 16 but put on a great show trying to get the most out of his vintage-drifter.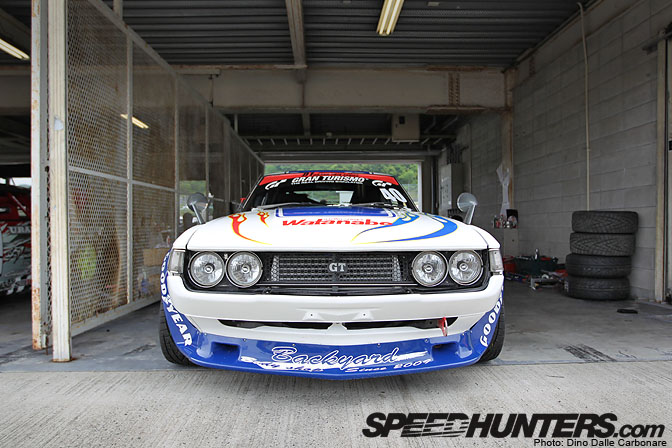 I just can't get over how aggressive this thing is from every angle you look at it from!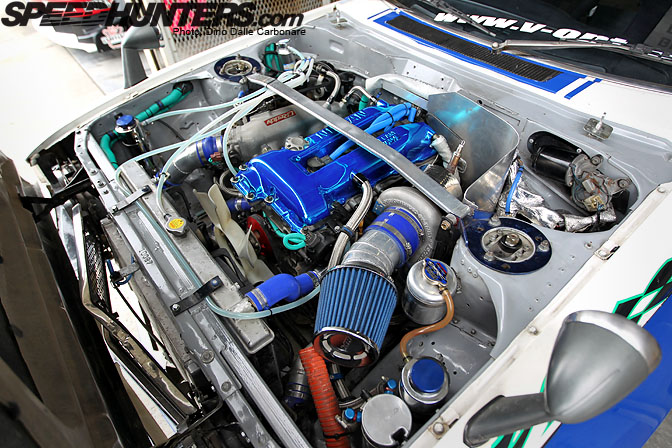 You only need to check out the Celica briefly to realize that a lot of work has gone into it, making sure the chassis is nice and stiff to take the 500 or so horses the engine can throw at it. You can just about see the riveting around the suspension turrets.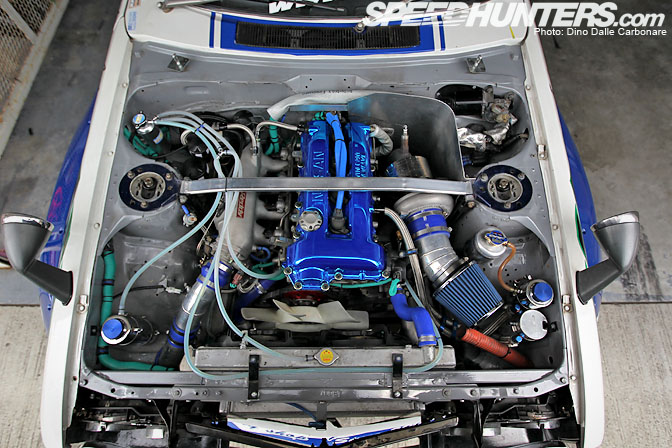 No 18RG under the hood here! I've seen 1JZs and 2JZs swapped into this chassis in the past, but never an SR.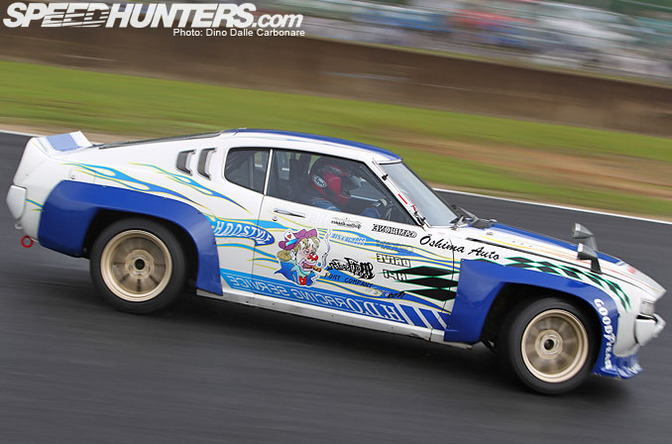 The massive N2-style fenders really make the car. No need to tub the front arches either, as you can see there is plenty of space to accommodate the increased steering angle.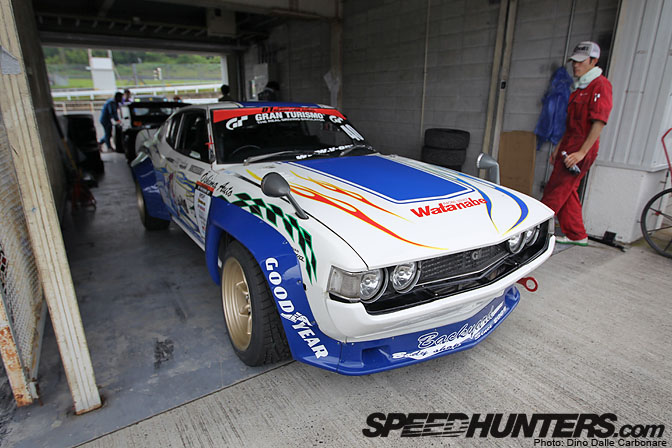 I love how the front overfenders blend into the front lip spoiler.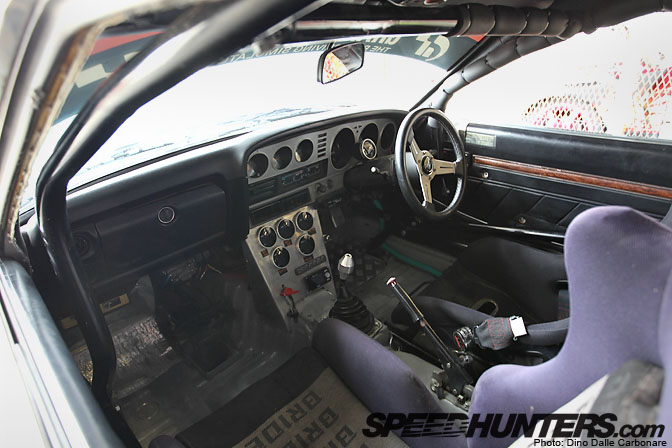 The stock dash remains but it is joined by a custom center console and a ton of Defi gauges.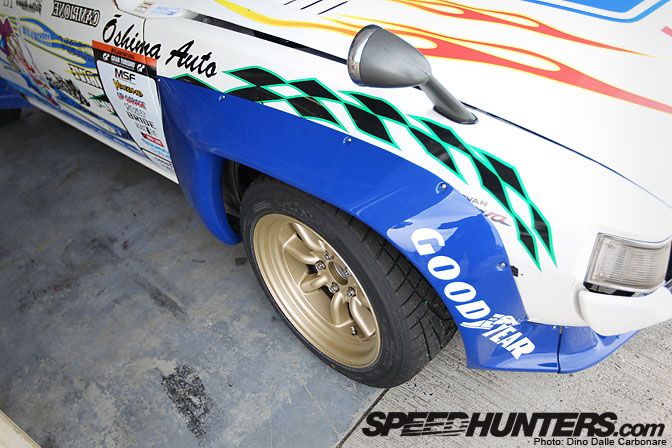 Watanabe wheels and fender mounted side mirrors, keeping it oldschool.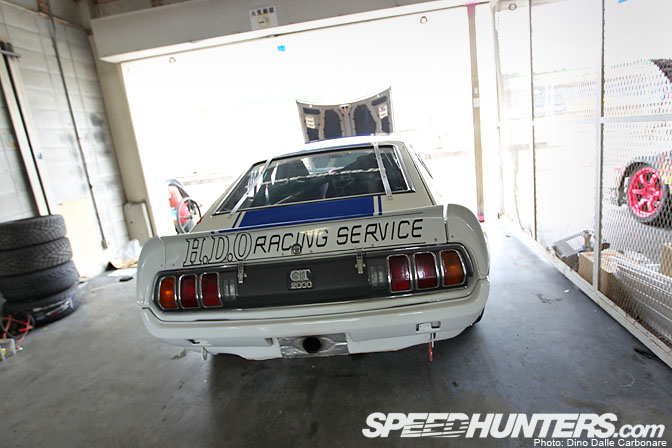 The Mustang-like rear end is one of the details I love most about the RA28.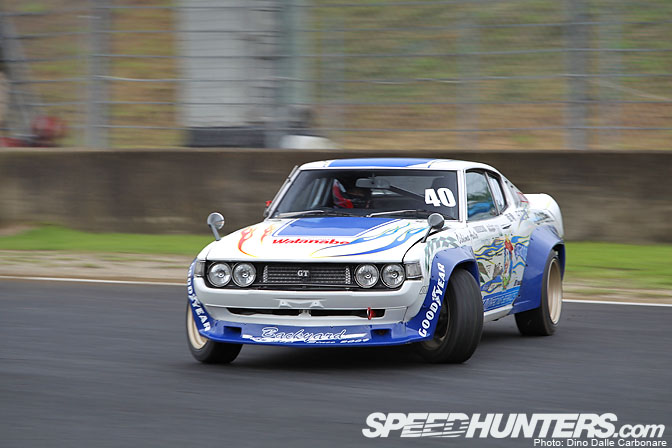 It looks like Itakura is on the entry list for Round 5 & 6 up in Ebisu so this is not the first and last time we will be seeing this Celica in action this year. Now if only Kuma's Laurel, Yoshioka's 4-rotor FD and Suenaga's RX-8 are ready next month we will have one exciting line-up to feast our eyes on!
-Dino Dalle Carbonare