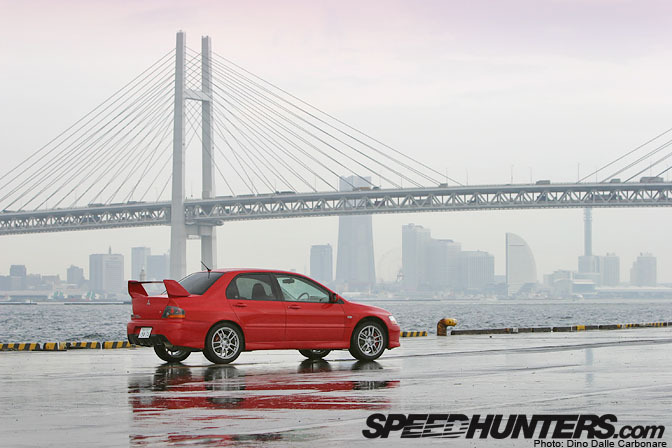 When Rod asked me to come up with something for this month's photography theme I thought it was the perfect chance to do something I've been meaning to do for a while, look back at when I got started in this line of work. So I plugged in the first external HD I ever got and began reminiscing about the "old days" looking at some of the first ever shots I took, images I hadn't seen in years.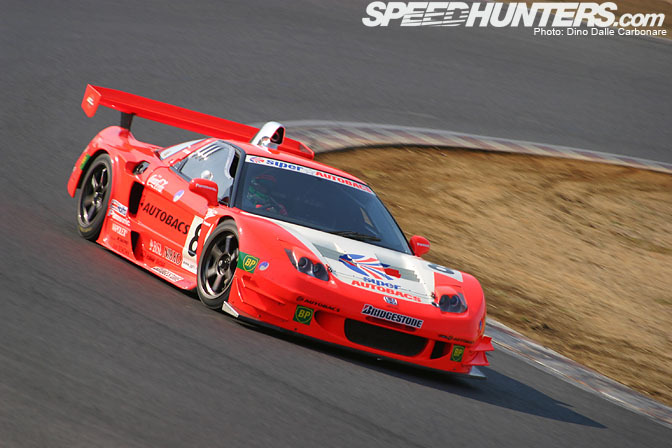 For me it all began ten years ago, I was fresh out of university and back in Japan trying to figure out what I wanted to do with my life. It was at that point that I picked up my first digital camera, a Sony DSC-F505V with a "monstrous" 3.3 megapixel resolution (2.6 effective mp) and began to screw around. Being broke and unemployed meant I could only dream of the prohibitively expensive DSLRs on the market at the time, like Canon's D30 and 1D, so the Sony would have to do, becoming my gateway into the world of digital photography.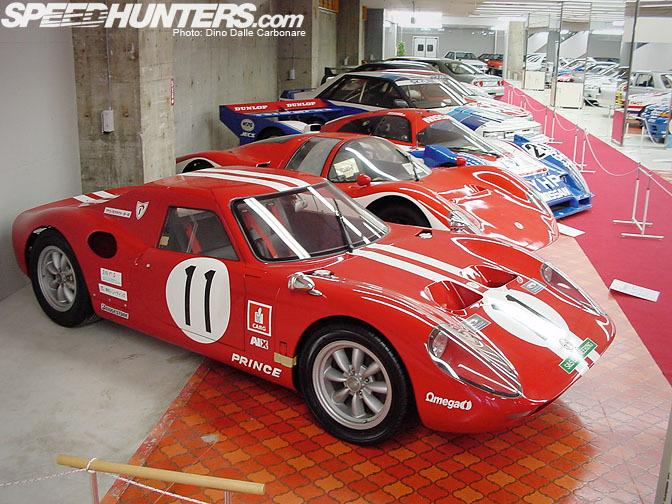 With a few gigs working for small publications here and there, as well as supplying latest news from Japan to small websites that have since disappeared, I began covering the odd event and stepping deeper into the Japanese car world. The above shot was taken at the old Red Park Skyline Museum in Mitsukaido, Ibaraki-ken.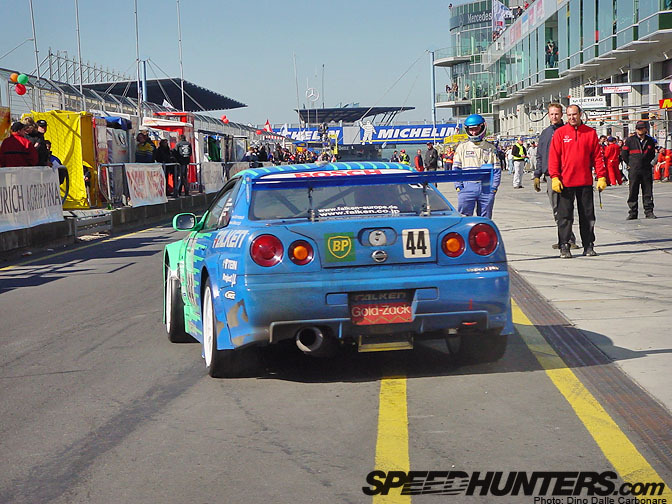 In 2002 I was lucky enough to cover the Nurbugring 24 h race and follow the Falken GT-R as it challenged teams from around Europe in the toughest endurance race there is.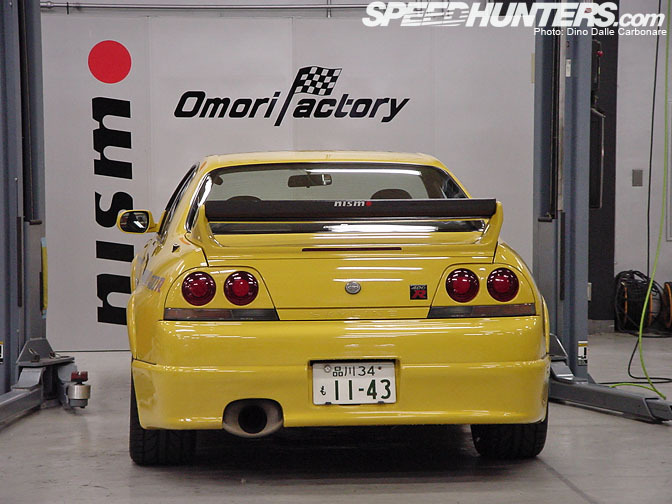 Being greatly involved in the GT-R scene in Japan I always took a special interest in everything and anything that had to do with Skylines and found myself at the Nismo Omori Factory in Tokyo quite often. This is Nismo's own 400R!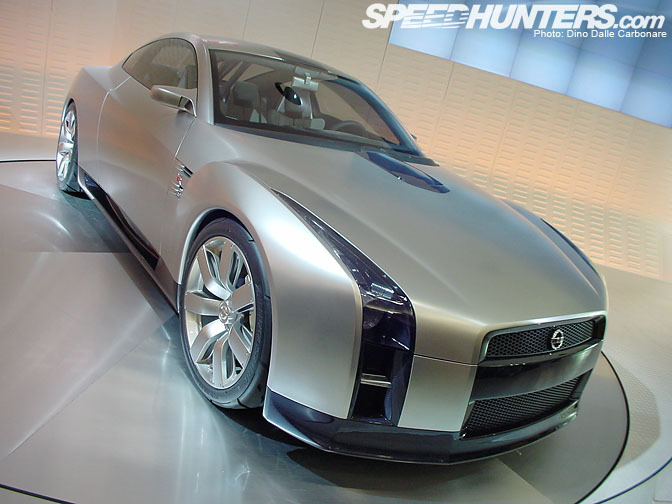 With the BNR34 two years into production in 2001 Nissan started thinking of another direction to take with the GT-R, and presented this initial concept at the Tokyo Motorshow that year. I'm sure back then nobody assumed it would take another six years to see the R35 GT-R! Many of the tyling points like the aero-blade front fenders originated from this GT-R Concept.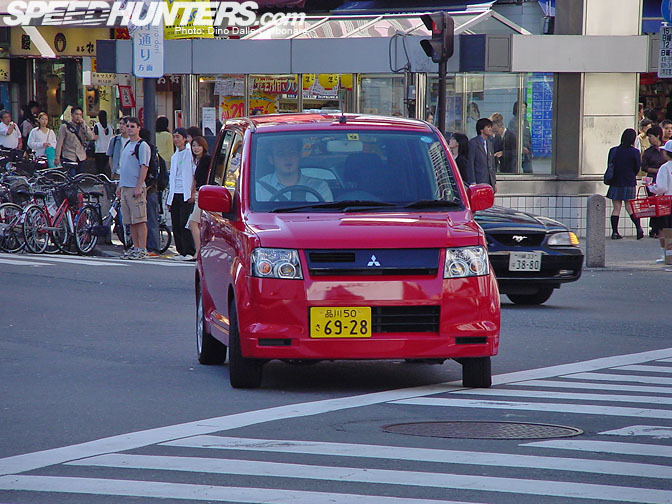 It was around the end of the year that I began getting more involved in test-driving new cars, doing reviews of Japan-only models that many readers enjoyed reading about in other countries. This Mitsubishi EK-Sport was one of the first cars I ever tested…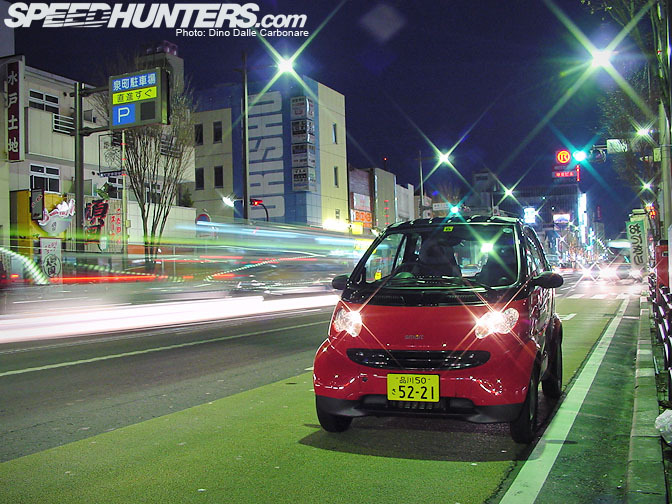 …putting up against European rivals like the Smart. Might not sounds exciting, but you got to start somewhere right?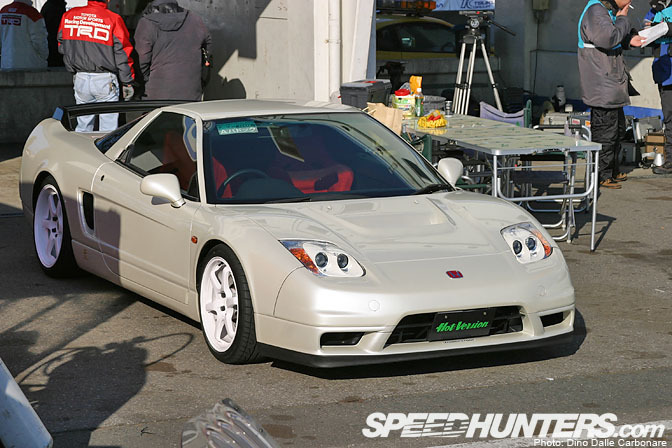 Tsukuba was always the place to go and check out cool events and at the same time of dipping my feet into car reviewing, I slowly began to dive deeper into the Japanese aftermarket scene and tuning culture. The above shot was taken at a Hot Version event, that is Keiichi Tsuchiya's personal NSX-R, painted from factory in a custom shade of pearl white. If you look closer you will notice the roof, usually black, is painted in the same color!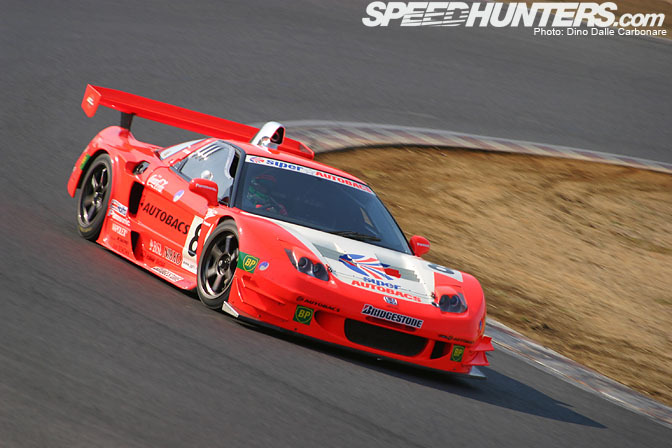 At the same event Tsuchiya took his Super Autobacs sponsored JGTC GT-500 NSX on a few hot laps to set a record time. I forget the time now but it was around the 50 sec mark!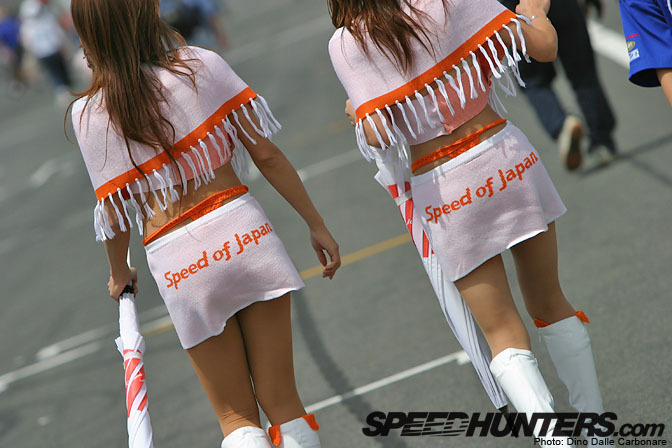 I began to travel more and more heading to places like the Twin Ring Motegi to cover the yearly Cart race there…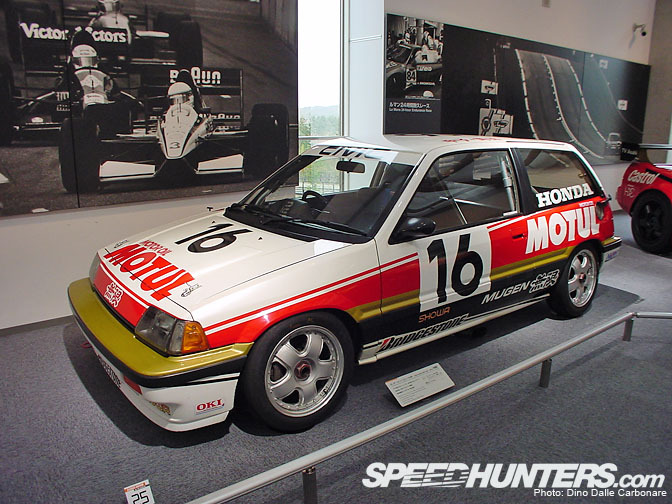 …and checking out the incredible Collection Hall that is full to the brim of legendary race cars, bikes and production cars from Honda's vast history.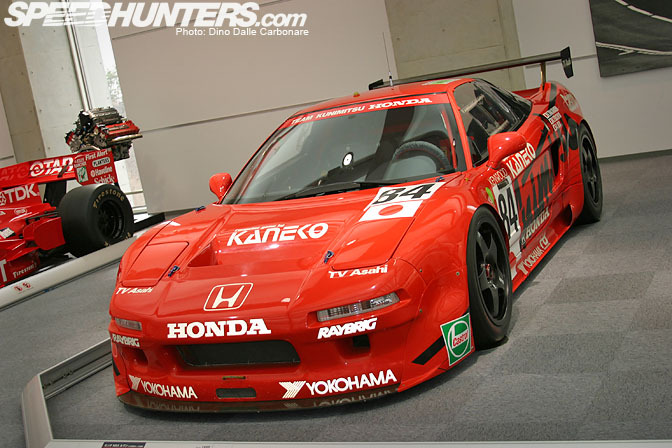 This turbocharged NSX is the one Tsuchiya drove in Le Mans back in 1995, winning the GT2 class and coming in 8th overall.
I tried to cover every GT-R related event I could as I looked for ideas on what to do to my own car. The Mine's R34 is one that at the time was the most famous modified GT-R in Japan, in all effects a street tuned car that managed to lap Tsukuba in 57 sec.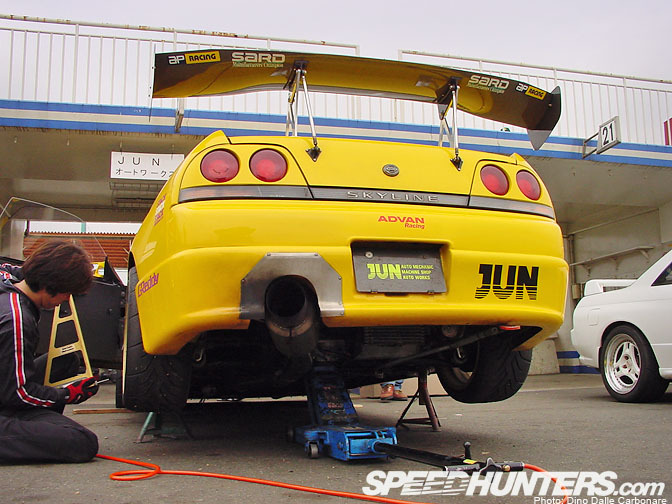 JUN was always the craziest with their projects. While Mine's focused on over all balance and response these guys went full out with 850 HP motors and sequential gearboxes!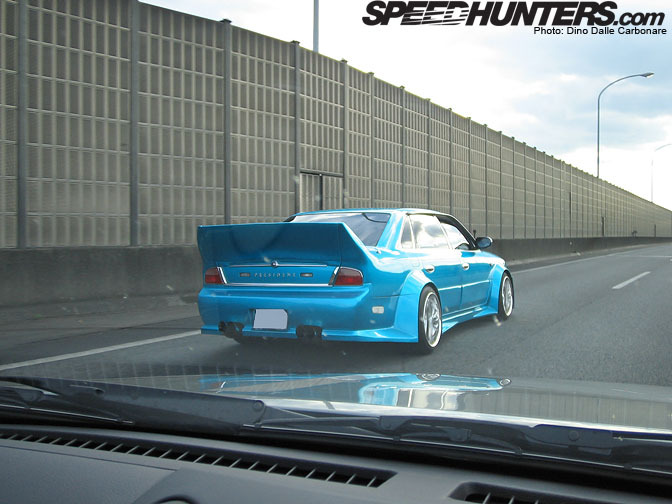 You can never know what you will come across on Japanese roads so I have always made a point to always have my camera next to me when driving! The iPhone takes care of this job these days!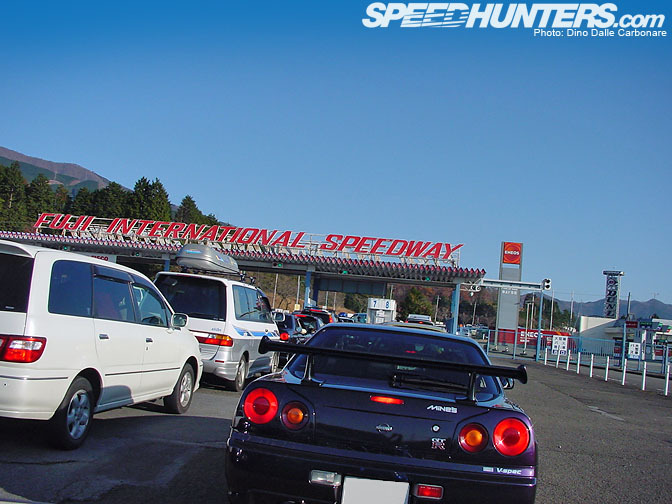 This shot was taken at the first Nismo Festival I attended in 2001…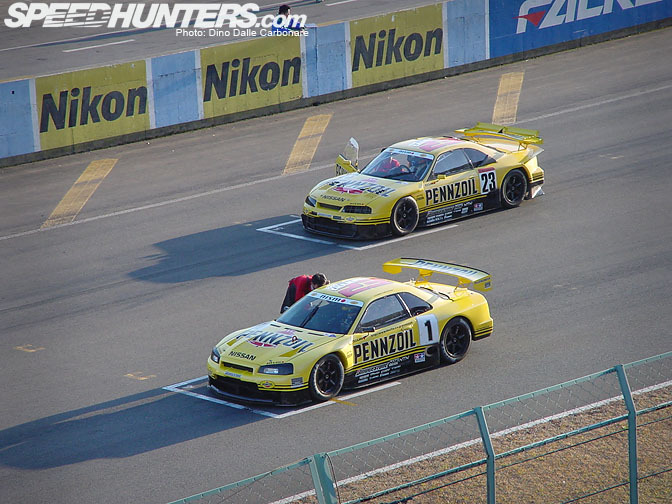 …prior to the renovation Toyota carried out to the track. You can see the old pit wall here as the two Penzoil GT500 GT-Rs line up for the GT parade.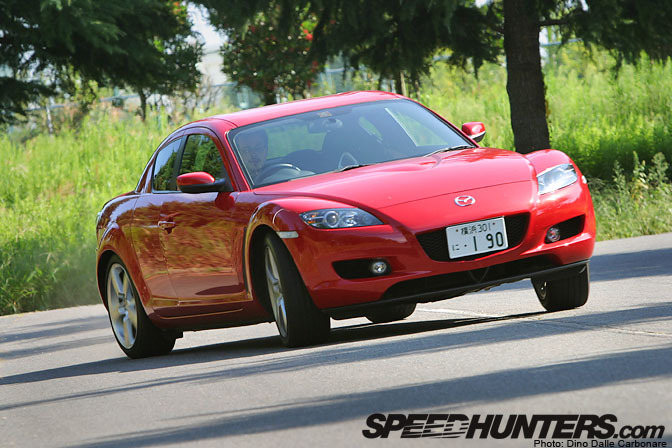 As time progressed I began to test more and more exciting cars, like the Mazda RX-8, a very sweet car to drive!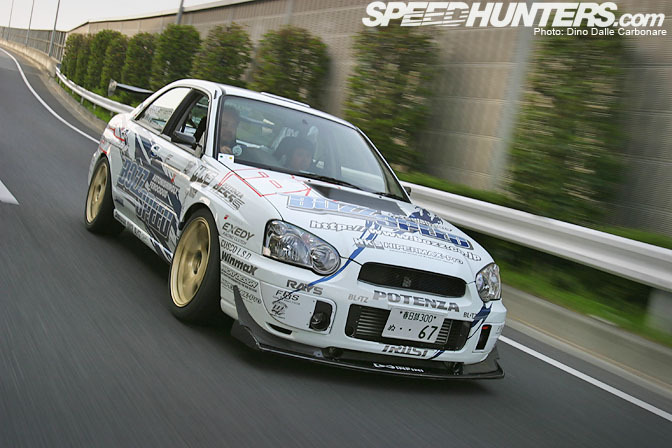 But the thing I began to really like was visiting tuning shops, checking out their operations, chatting to the tuners and of course going out for test drives in some pretty crazy tuned cars like the Bozz Speed Impreza!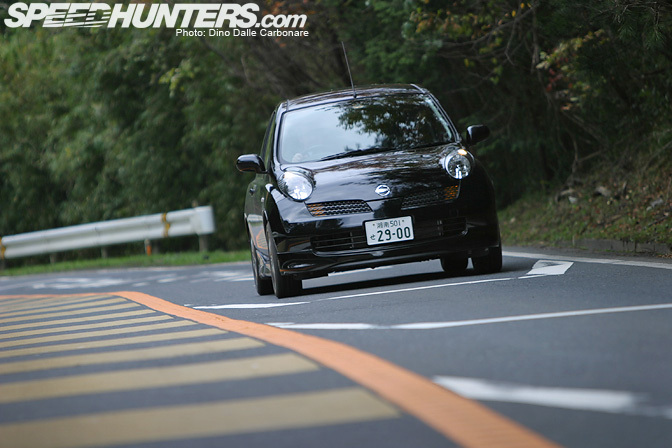 Another favorite Japan-only model, the Autech March 12SR. It was powered by a high revving 110 HP motor that made it one of the most fun cars I ever took to the countless mountain roads I discovered on my test drives.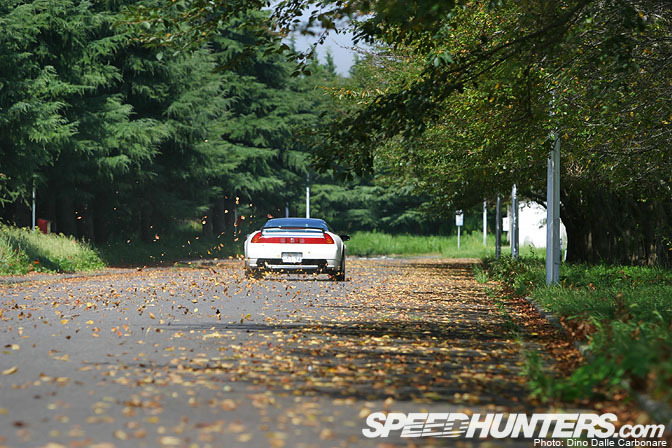 And who could ever forget the NSX-R. To this day this remains the best driver's car I have sampled, a true classic and one I was sad to see disappear from the Honda lineup.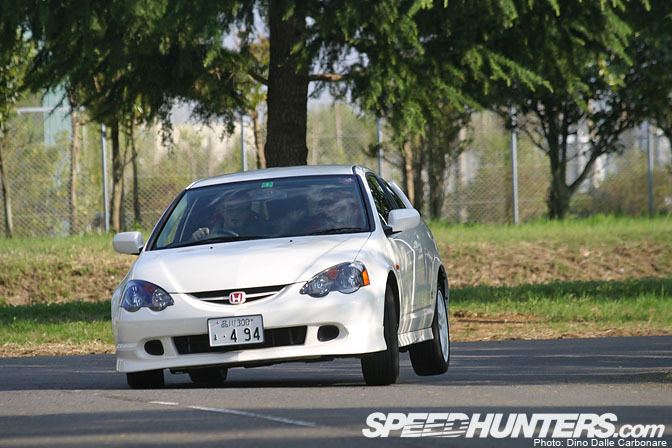 And on the subject of Honda, how about the DC5, a worthy successor to the mighty DC2. You can always trust Honda to make great cars!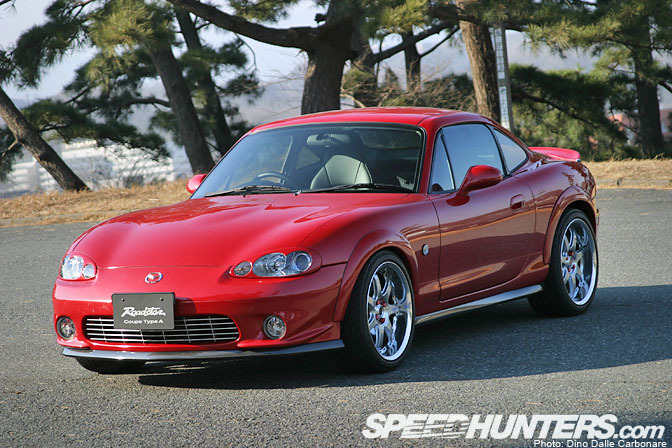 I've also come across some pretty peculiar ones too, like this limited edition Roadster Coupe.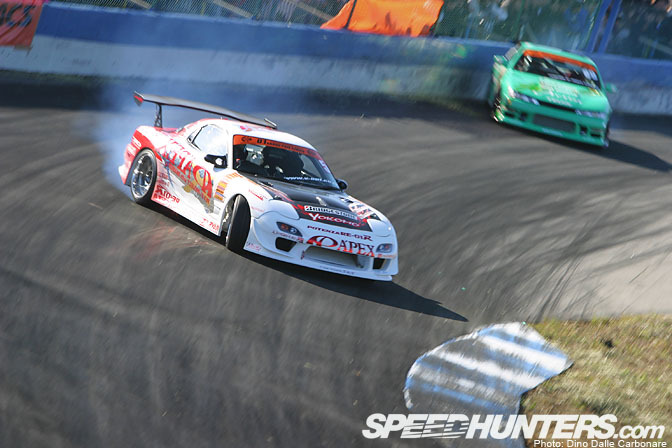 And then there was drifting. After checking out smaller events and countless illegal action it was on to D1 and I've been covering it straight for eight years.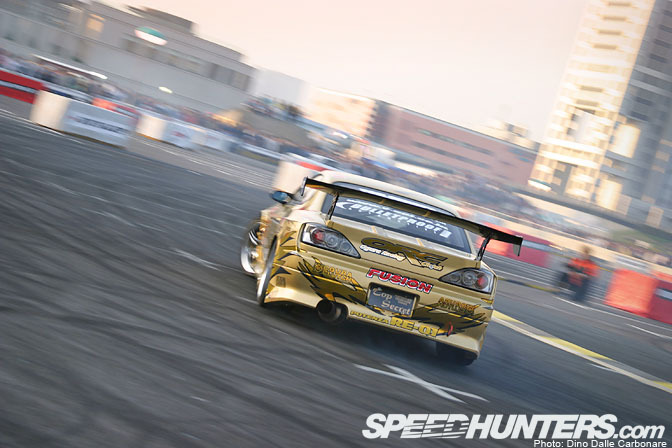 The first Odaiba event ever. Man this brings back memories!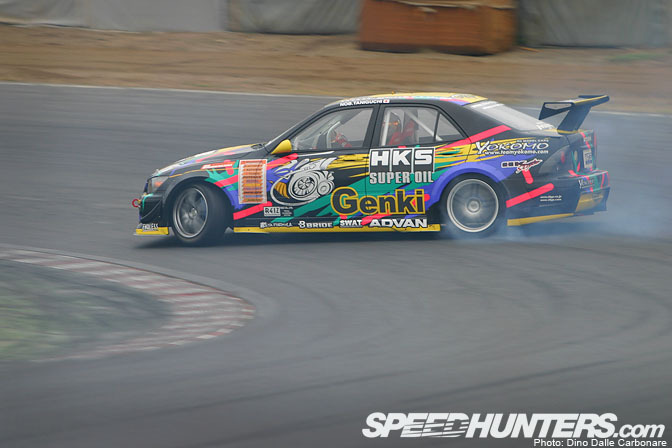 This was taken before the HKS Altezza made its debut in D1. At this time it was still in the final stages of development and I went to check out Nob put it through its paces at Tsukuba.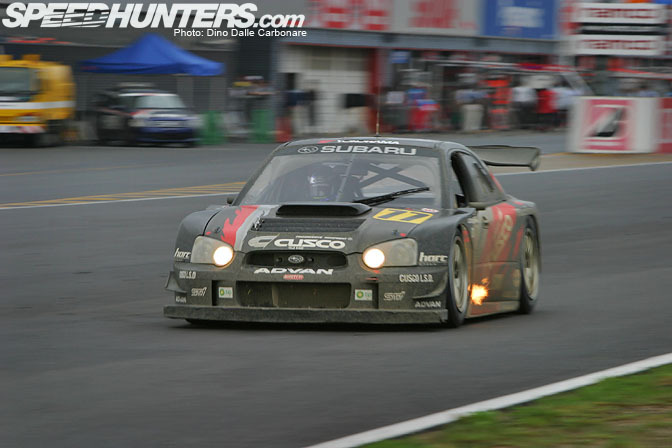 Super GT is a series I loved covering but as no publication or website was ever interested in anything other than a 100 word report I had to give up covering it. A true pity.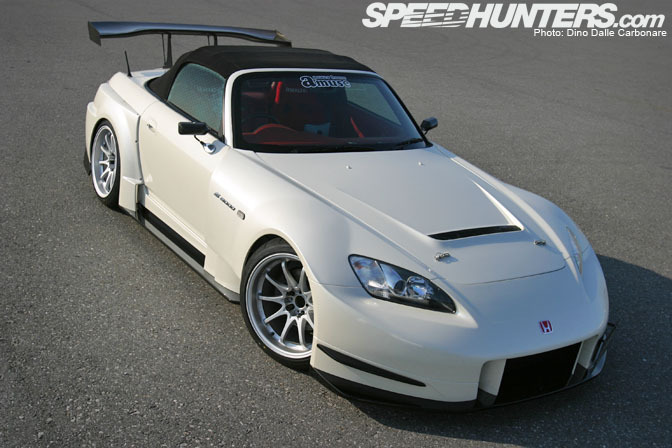 I got to capture some pretty epic cars in these last ten years, like Tanabe-san's legendary widebody GT1 S2000.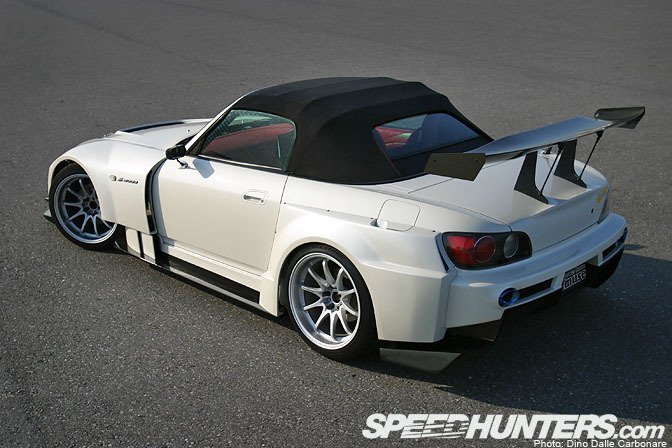 This thing was the definition of tuning perfection. Amuse at it's best for sure!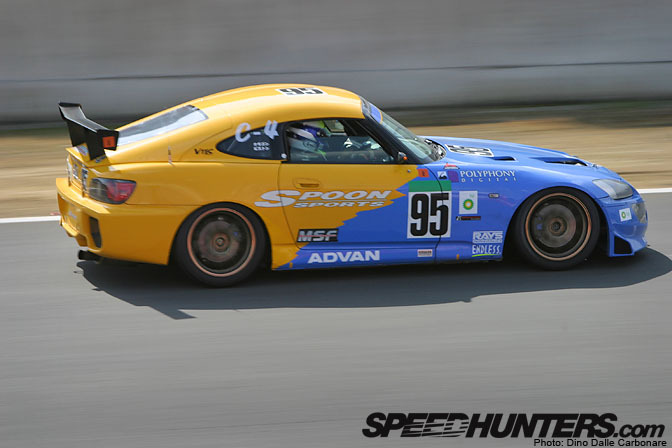 Super Taikyu has always been a series I enjoy due to the close link the cars have to regular models mere mortals can get their hands on. Here is the Spoon S2000 with its then new hardtop.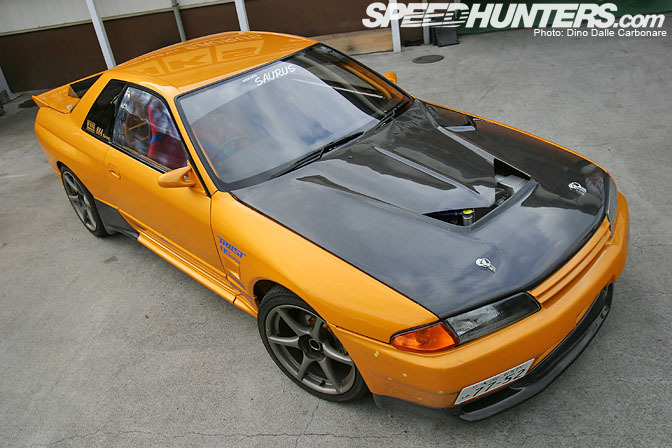 I have always loved the work Garage Saurus does, and with this BNR32 they proved they are one of the best at the tuning game. This was essentially two cars in one, easily transformed from an 8 second drag car into a Tsukuba Super Lap winning time attack machine.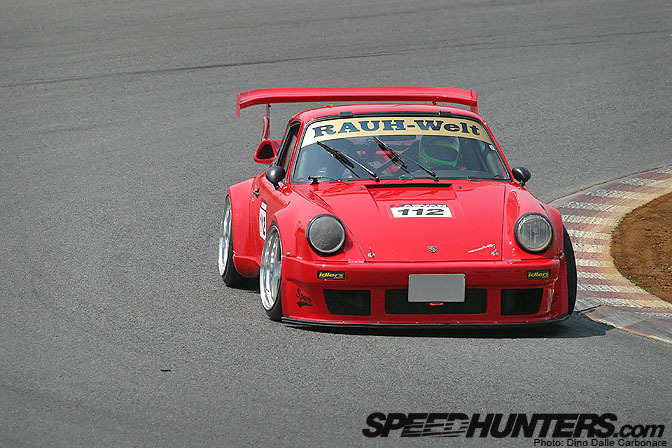 The first Rauh-Welt Porsche I ever saw back in 2003!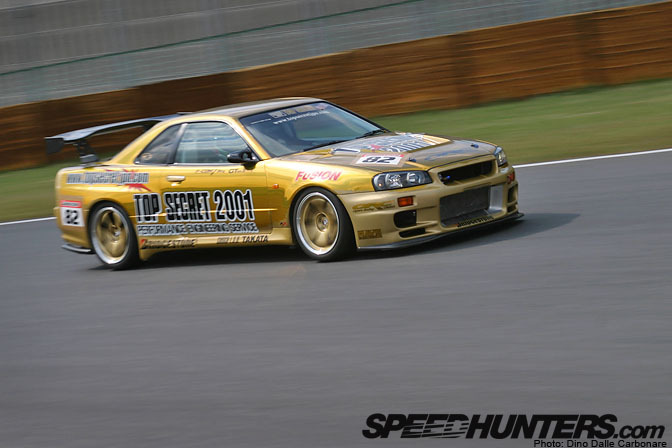 Another famous one.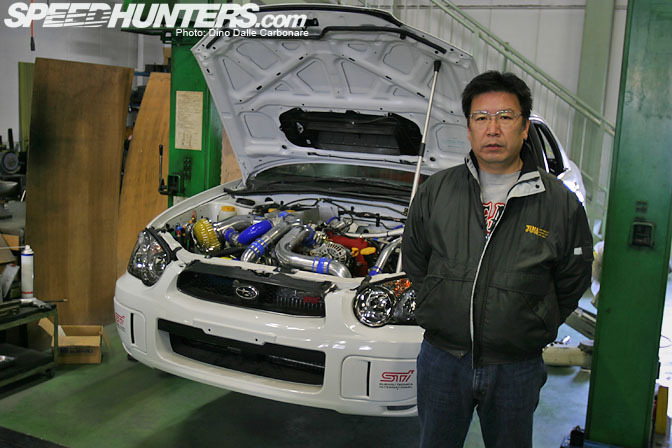 In 2005 I visited JUN Auto Mechanic a number of times to follow the build of Kumakubo's RWD Impreza. Here is the man behind the project and all the great cars that JUN have churned out, "God Hand Koyama."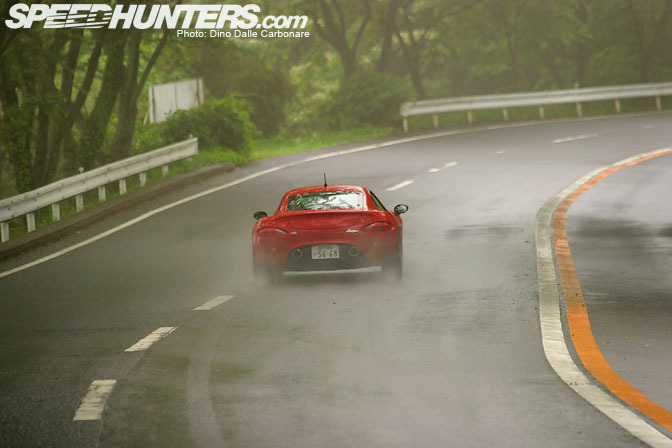 How about this one for a rare car. ASL Garaya RS01 test drive in 2003, location Hakone Turnpike. Nice little car but I have never seen one on the street!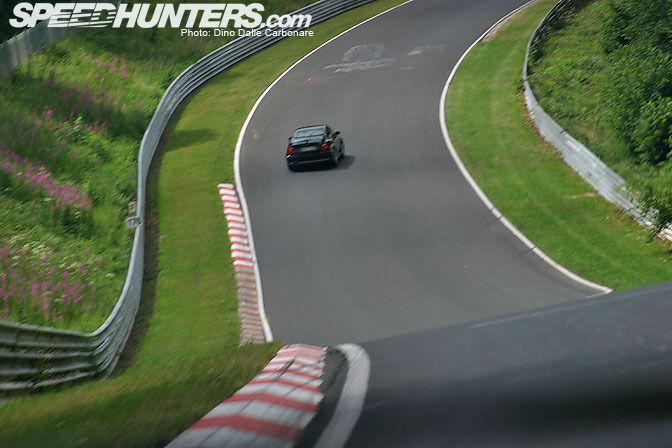 I hope I didn't bore you too much with this look back at the past! I leave you with this shot taken on the Nordschleife from the passenger seat of a track-spec Evo 6. 
-Dino Dalle Carbonare