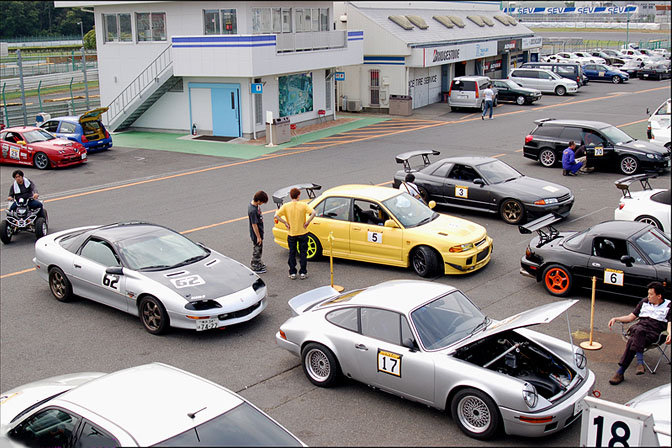 Since we are focusing on photography and the "behind the lens" side of things this month, Rod asked that we put together posts highlighting our journeys automotive photographers.
At times I still have trouble calling myself a "photographer", seeing myself more as a guy who just likes to capture cool cars. The love for automobiles is something I was pretty much born with, but the photography side of things didn't start until much later in my life – the spring of 2006 when I was a college kid living in beautiful Fresno, California.
My girlfriend (now wife) and I were planning a trip to Japan to visit her family, and I had planned to do as much car-related stuff as possible during the few weeks we'd be there. I wanted to capture my experiences to share with friends, and figured I should invest in a decent camera.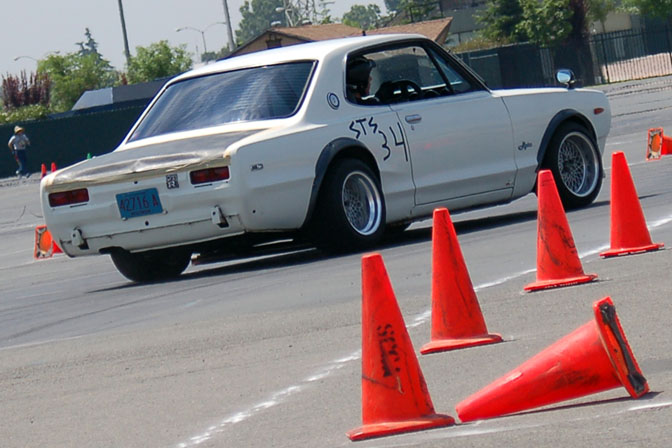 A few weeks before we left, I bit the bullet on a Nikon D50 with a cheap 28-80mm kit lens. The DSLR was a giant step from anything I'd ever used before and I was pumped to play with the new toy. The first event I took the camera to was an SCCA autocross event at the Fresno Fairgrounds, just a few days prior to the trip. Quite frankly I didn't know what the hell I was doing, but it sure was fun.
By chance there was a guy there autocrossing an imported Hakosuka Skyline – the first time I'd ever seen such a car in the flesh.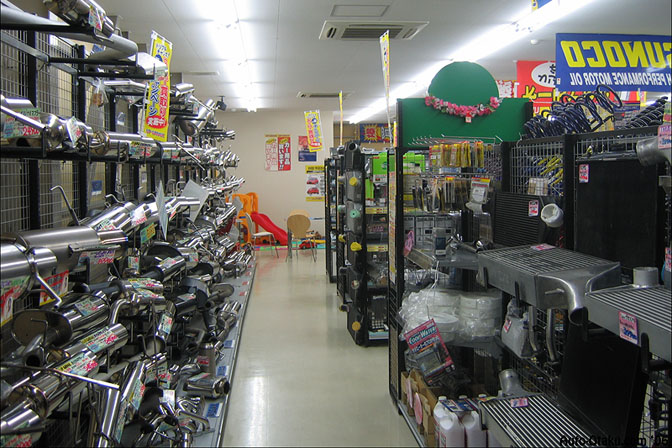 A few days later I was in Japan for the first time – and overwhelmed with the scope of things. I spent time doing what a lot of people do during trips to Japan, visiting parts shops and ogling at random cars on that street. That first drive in from Narita Airport is forever etched in my mind…
We spent some time doing normal tourist stuff, like visiting the monkey park. Seriously, who doesn't like monkeys?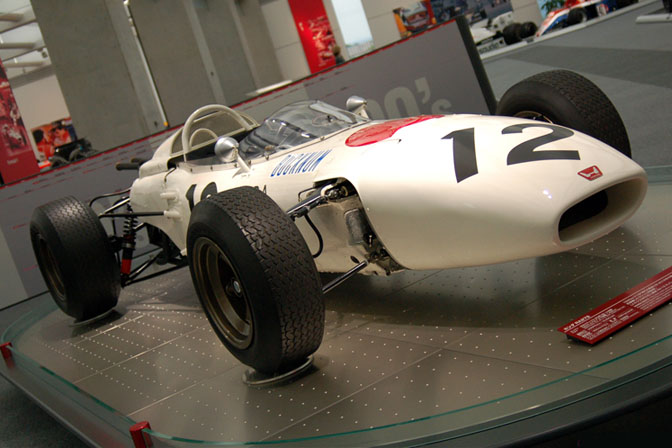 But by and large, automotive trips dominated my itinerary – such as visiting Twin Ring Motegi and the Honda Collection Hall. I am forever grateful to my wife and her family for helping me venture into this magnificent world. It would not have been possible without them…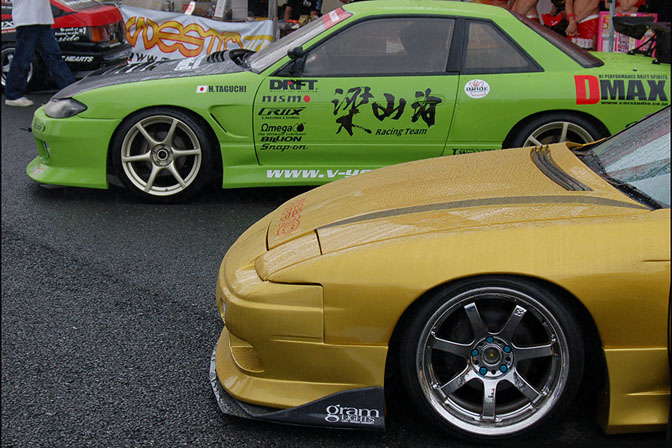 We were in Japan for just under a month, and I was able to sample all sorts of car culture during my time there. From an MSC drift event in Odaiba…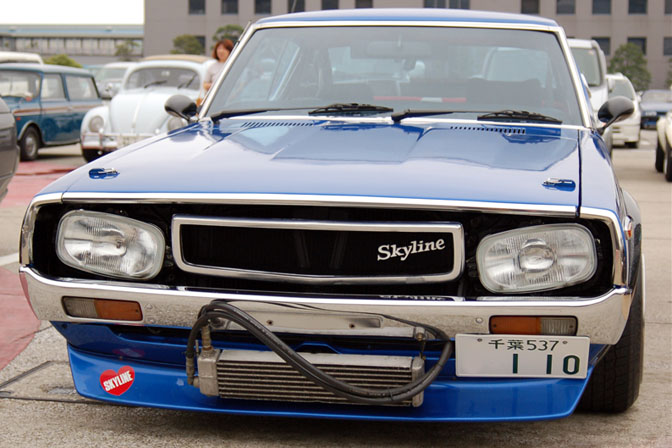 …to the Tokyo Nostalgic Car Show. It was incredible to look at machines previously only seen in Japanese magazines or obscure threads on car forums. The "JDM Car Blogosphere" didn't really exist at this point.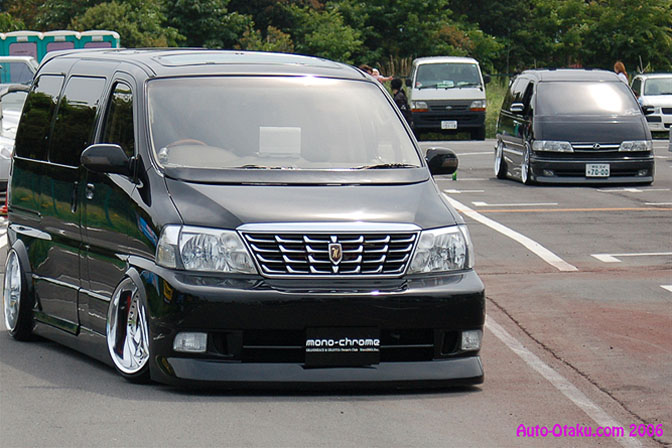 I also caught a glimpse of the VIP/Vanning scene at another Odaiba gathering. I was finding that Japan had even more to offer than I thought.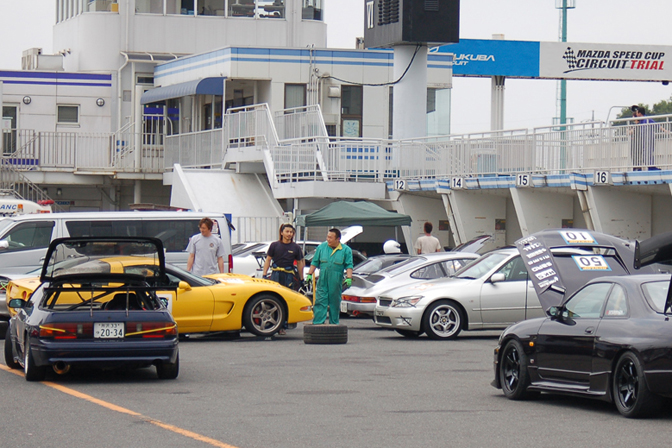 However, there was no place that impacted me as much as Tsukuba Circuit. My wife's family lives a short drive away from the famous track, and I randomly stumbled across an incredible track day one humid weekday in June.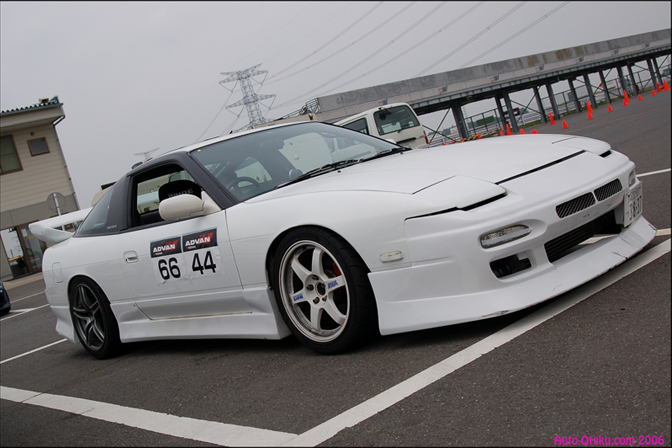 Just being in the place I'd seen on countless Option and Best Motoring
videos, and driven in video games was amazing.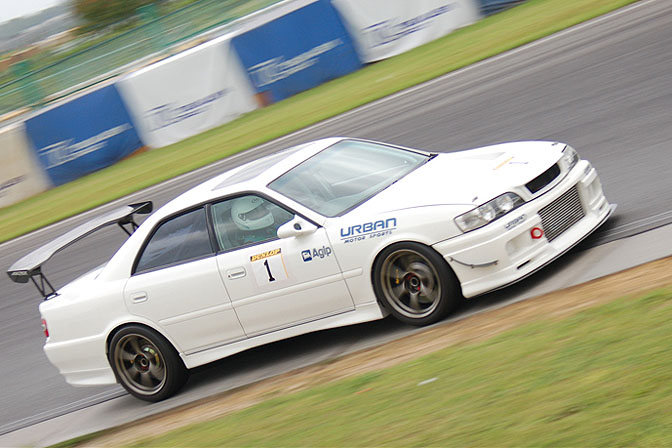 I still didn't know anything about photography, but was slowly beginning to experiment. Ahh…so slowing down the shutter speed adds movement to the photo.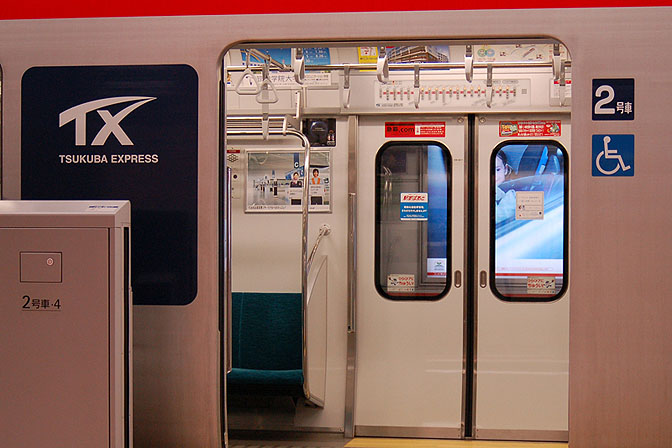 In what seemed like the blink of an eye, the trip was over and it was back to California to focus on finishing school. The trip to Japan had changed me, and I wanted to experience more. Looking back on the pictures from that first trip, I'm amazed that I took every single one with only the cheapo 28-80mm kit lens.
I showed the photos to my friends back home, and posted them on a few forums with a positive response. Hmm, could I make something out of this picture taking thing?
After coming back, I decided I'd try to get some more experience with the camera. I remember buying a $150 Sigma 70-300 telephoto lens to take to the Super Lap Battle at Buttonwillow in 2006.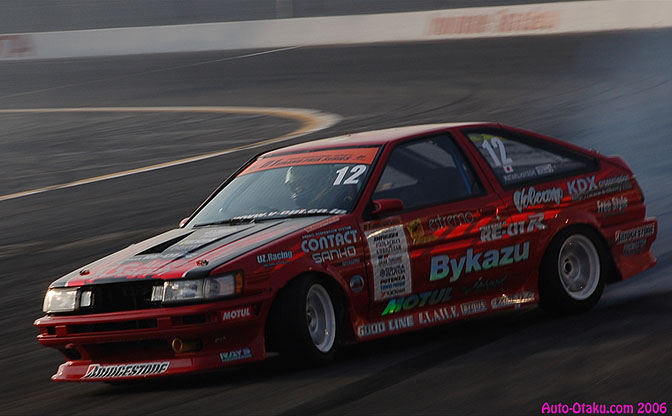 I also headed down to Irwindale that fall to try my hand at drift photography during the '06 D1GP finale. Around this time I began to think about the future. I was due to graduate from college the following year, and why not move over to Japan to experience living there for a bit?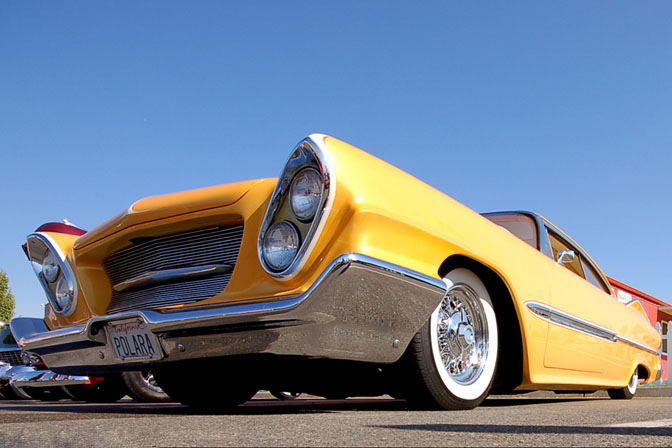 With my future plans somewhat set, I continued to take the camera out whenever I had time.
I figured I should probably do something with my photos besides just storing them on my hard drive and posting them in random spots. Why not start a blog? It'd give me a place to keep my stuff organized, and more importantly to share  with others. The name I came up with "Auto Otaku" essentially means car freak. It fits, right? There weren't many car blogs out there, and I thought it'd be cool to post my car photos, as well as other random stuff found online.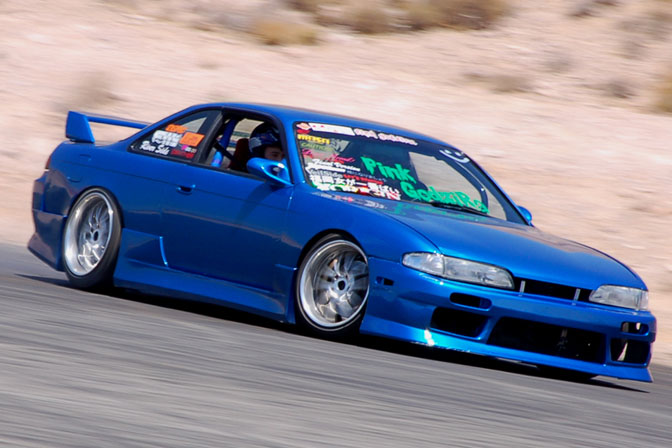 I started the blog in May of 2007, posting pictures with a few comments. It was simple and fun. In June of that year I headed to Willow Springs for the very the first All Star Bash – one of the coolest events in the history of cars.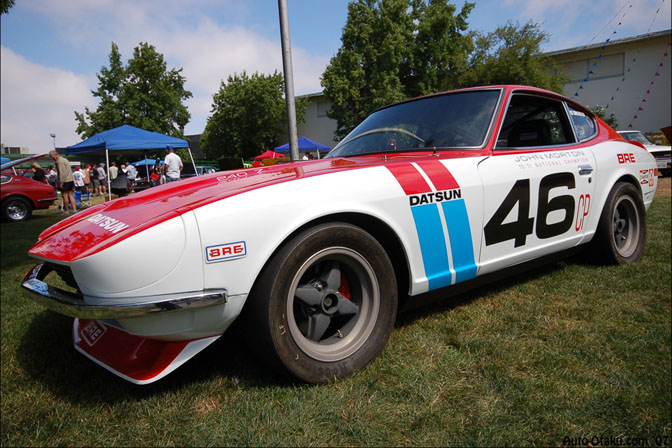 I also headed up to NorCal to check out the first Motoring J-Style event. What ever happened to that show anyway?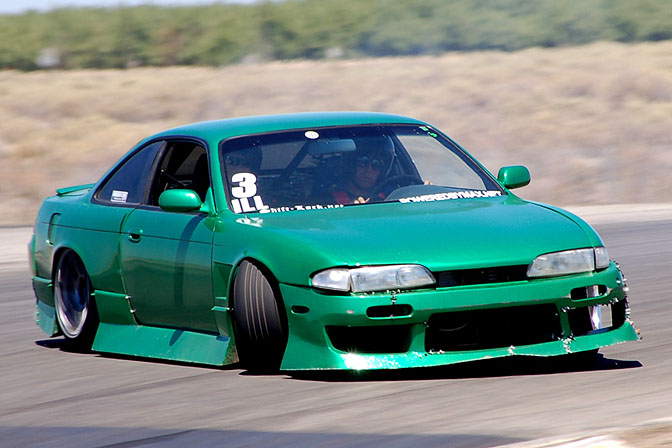 At a drift event at Buttonwillow I came across this fellow from San Diego named Matthew Powers. As you can see, my skill with camera was starting to improve…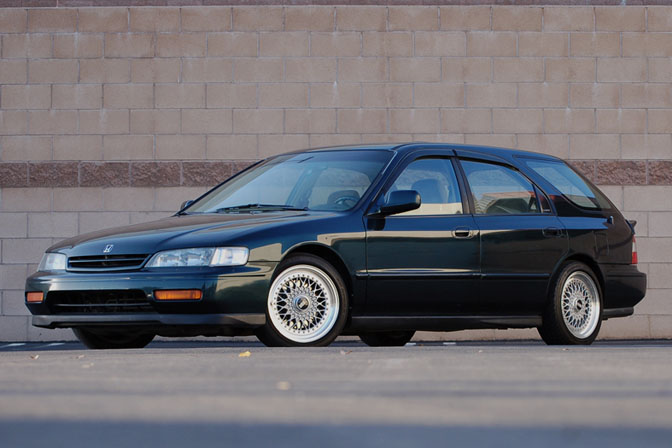 As summer became fall, it was time to start preparing for the move to Japan – along with graduating college and marrying my lovely wife. This meant selling off a lot of possessions, such as my beloved Honda Accord Wagon.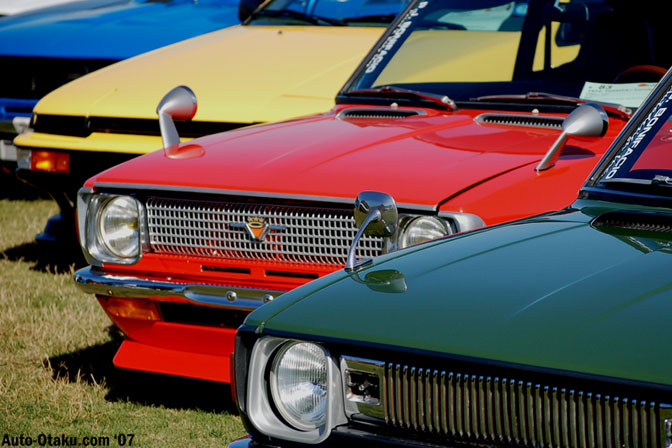 Still, I found time to get out to events like the '07 JCCS in Long Beach…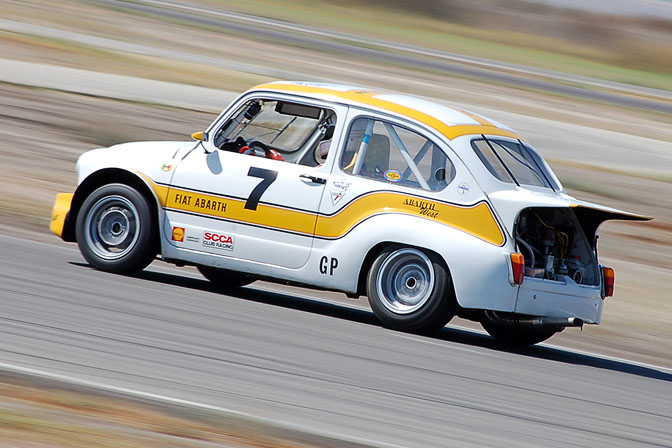 …and some vintage races at Buttonwillow.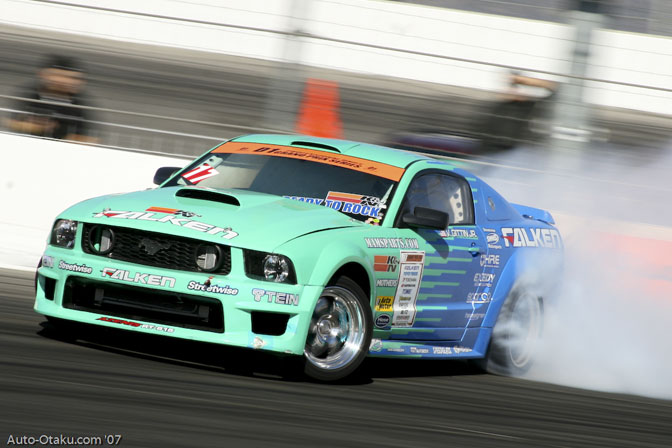 The last event I shot before heading for Japan was the '07 D1 All Star match at Irwindale, which Vaughn Gittin Jr. won.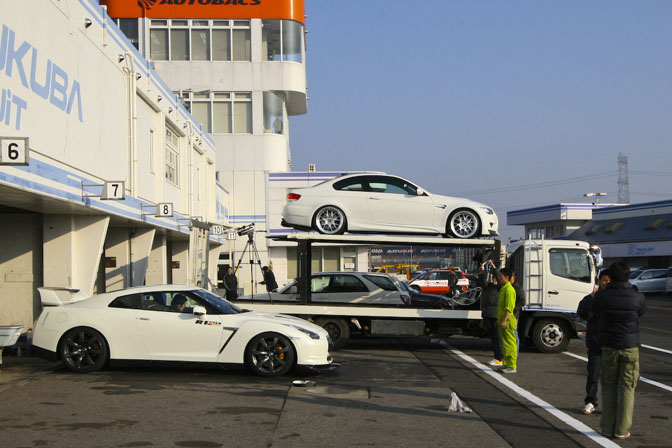 And so on December 26th, 2007, newly married and just a few days out of college, we left for Japan with no idea what to expect. One life was life behind and another one was started.
We'll see how this worked out in part two.
-Mike Garrett