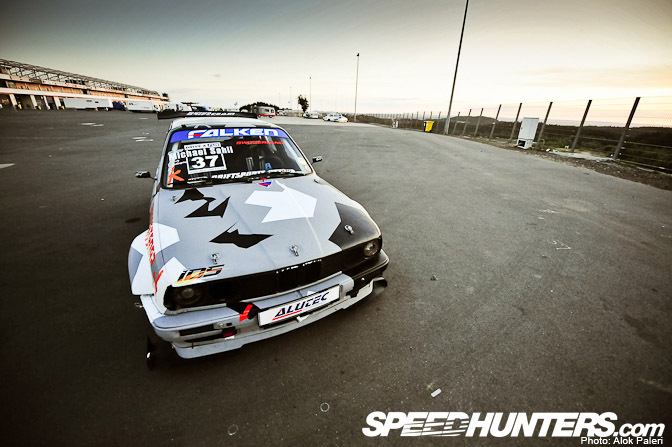 Being active in the German drift scene, it is inevitable that every second car I see or shoot is a BMW, as the parts cost next to nothing compared to those of JDM models. That said, referring to this car as 'just another drift BMW' would be a big mistake.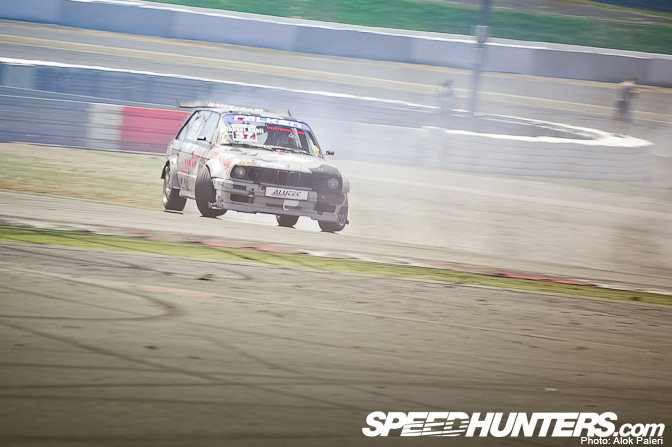 It belongs to Michael Sahli from Driftteam Switzerland who has been thrashing it sideways since the beginning of 2008.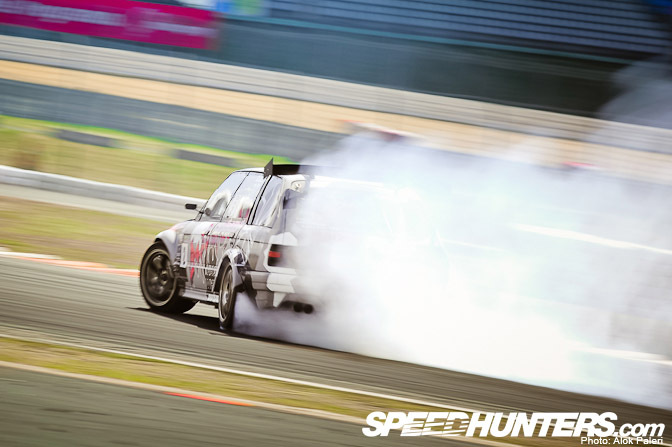 It started its life in 1991 as an E30 325i Touring and eventually landed in the hands of Michu in 2007. He showed no mercy to the leather clad lux-mobile and put it on a strict diet.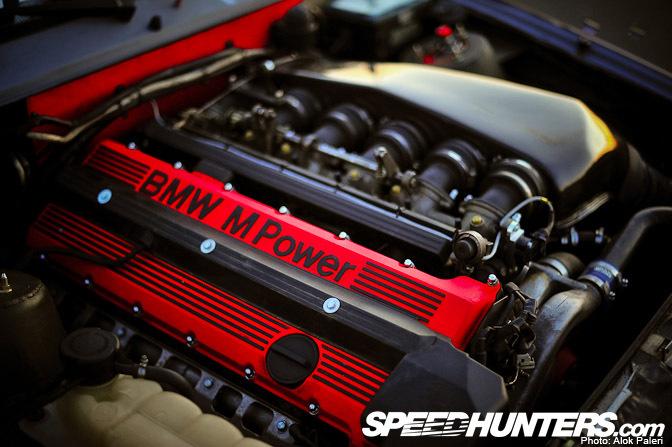 He dropped in a BMW 3.6l straight six unit sourced from an E34 M5 that used to be his daily driver, same goes for the transmission.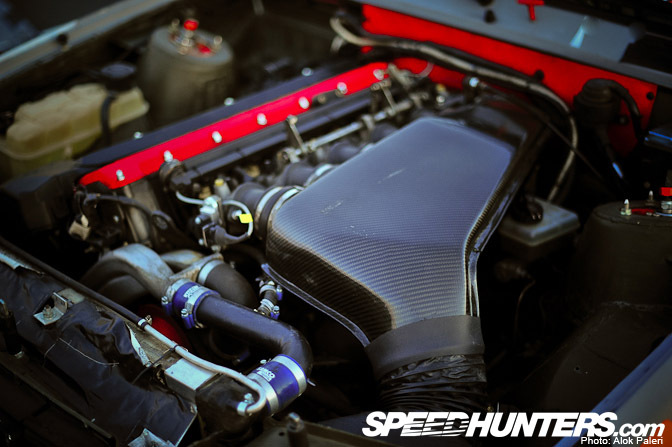 The neat carbon airbox is a nice touch.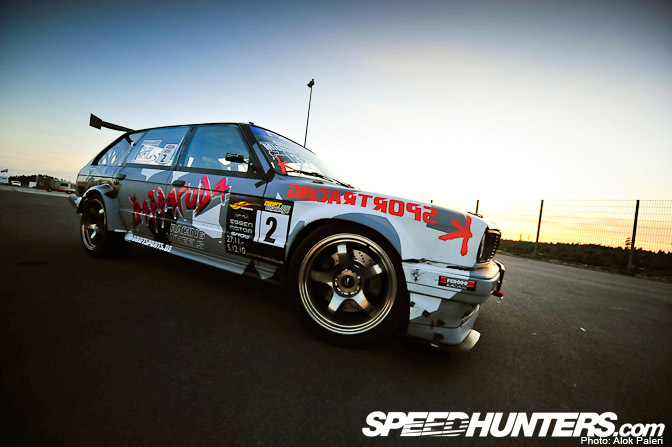 I have seen this car from its early days in 2008 when Michu qualified 5th at the then-IDC Pro Search at Hockenheimring and all the while I had a feeling that big power was not what he was going for.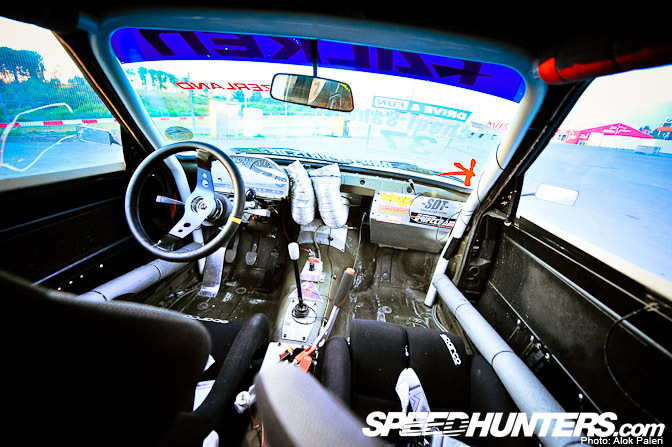 When you take a look inside, you get a feeling that Michu doesn't really care about creature comforts at all. Last year I melted my shoe sole from riding shotgun with him at Eurospeedway Lausitz. Hardcore. I love it how the BMW gauge cluster sits atop the steering column, nice touch! One look at the door and you get an idea of the extent of the car's dieting program.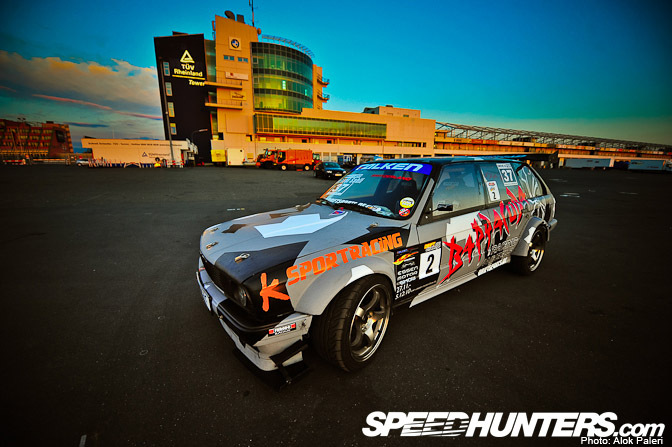 Nearly every part on the car is made of fiberglass and the windows are ultralight Lexan panels that weigh next to nothing.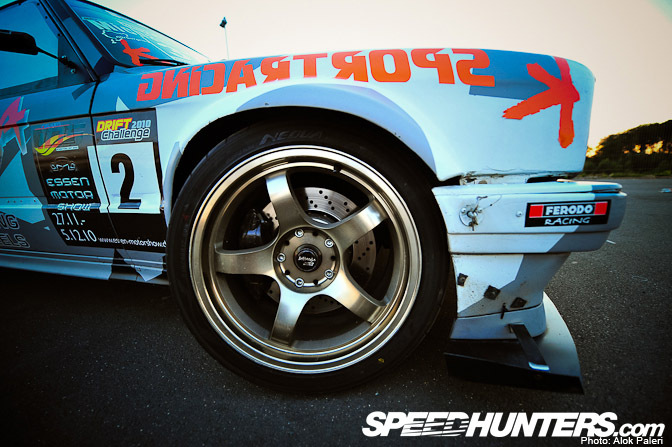 Most drivers in Germany drive with heavy tuning wheels as a consequence of sponsoring contracts, but luckily Michu landed a sponsor, Barracuda, that not only makes tuning wheels but also light motorsports wheels as well.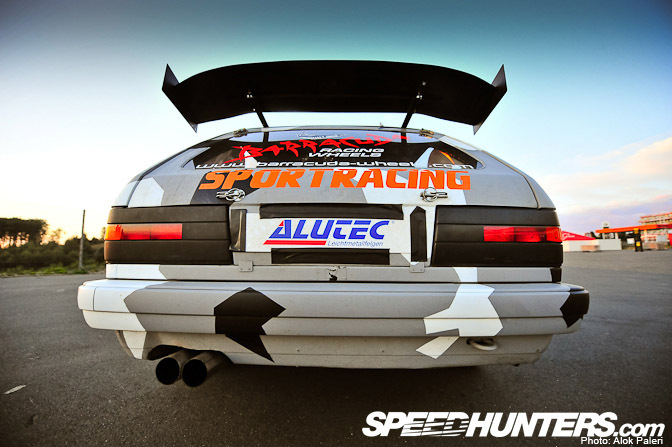 Michu is not one of the smokiest guys on the planet possibly because there is no weight to push those rear tires onto the track, but he is definitely one of the quickest guys I know in the series' here. I guess that's why he installed that rear wing recently. Speaking about lightness, this is the car's party piece.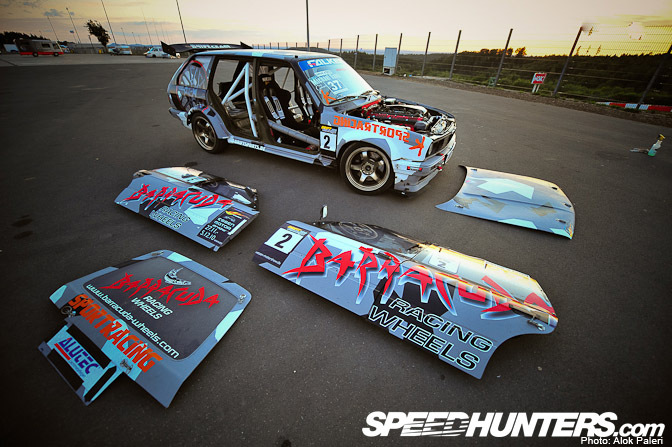 The car body can be taken apart in just about 2 minutes. I have been in convertibles that require more time to put their roof up. As we were shooting this, I am sure Michu was wondering why I was just standing aside and not helping at all – I was actually trying to time him. Sorry!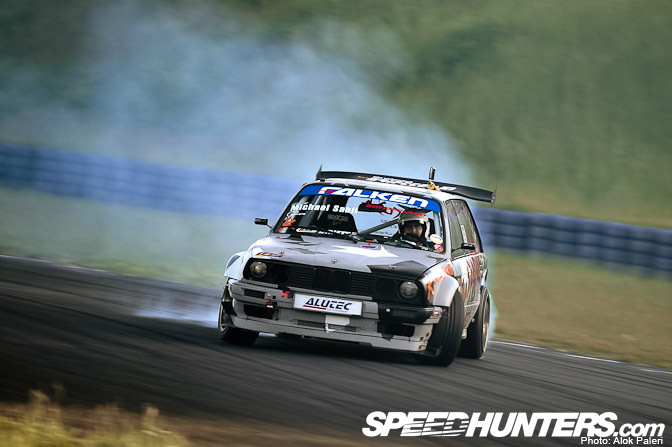 In action the car looks like a rogue with an eye patch.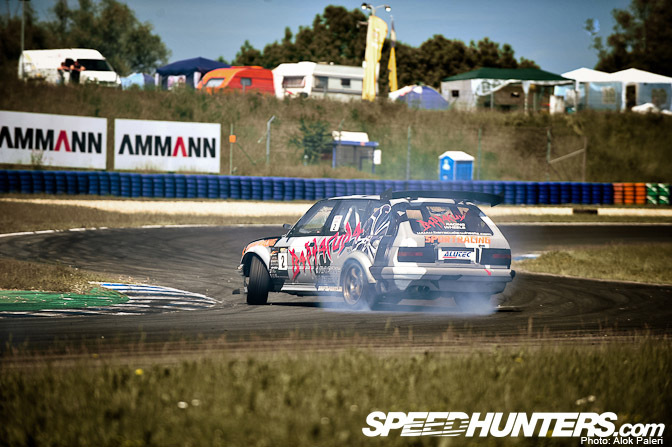 I love thinking that there was some point in time when this car was used for grocery shopping and trips to the grandma…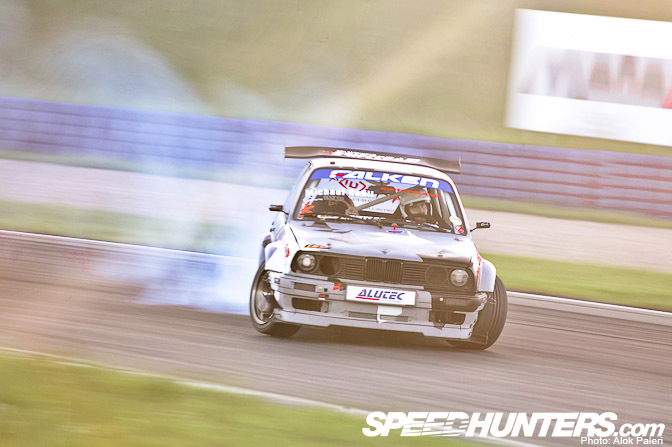 … and now it's a stripped out competition drifter!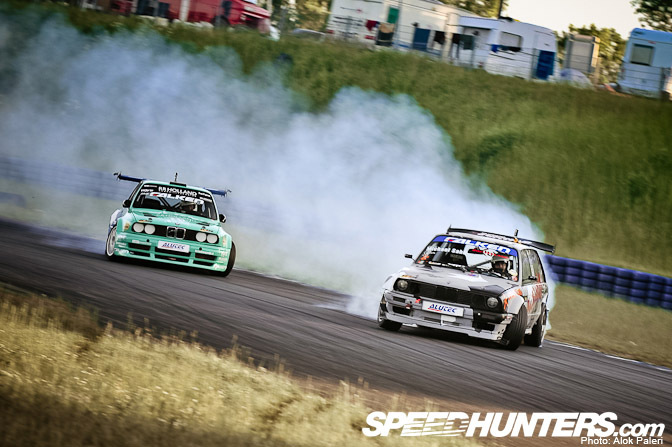 Notice the rear left of Michu's car is a bit crumpled, following a light shunt a couple of battles earlier.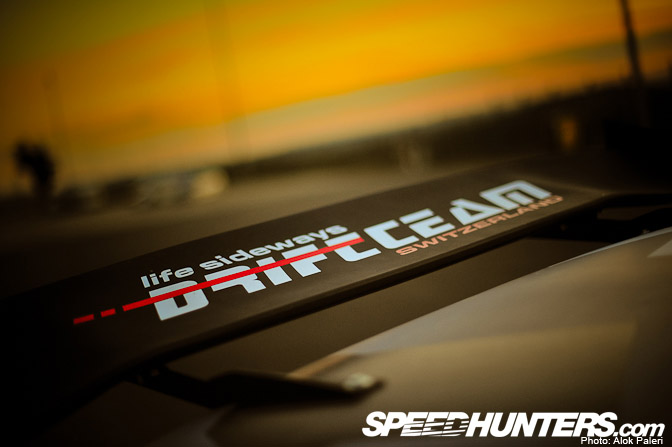 In a way, I am happy that Switzerland doesn't allow track motorsport, because otherwise I doubt the Driftteam Switzerland would travel to Germany ever so often.
-
Alok Paleri