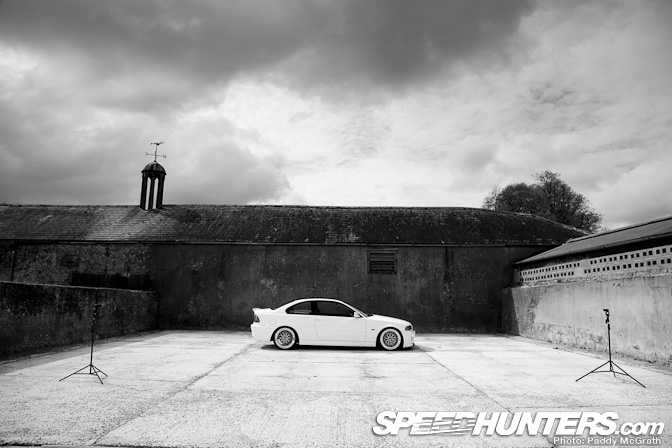 As photography month comes closer and closer to the end, I thought some of you might be interetested to read about how a magazine photoshoot comes together. This was a feature commissioned by Redline Magazine back in April of this year. The way it works is readers of the magazine submit photographs of their cars to the magazines features editor, the features editor picks out the best candidates and gets in touch with the owner. If the editor is happy, he'll then source a contributor local to the owner to photograph the car. This is where my story begins.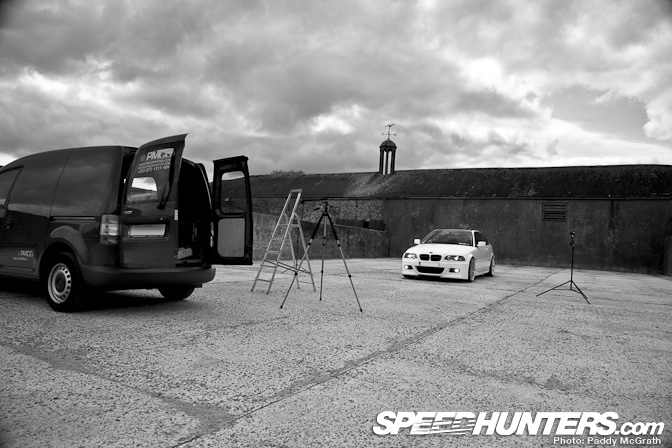 Having been contacted by the magazine, it's then my turn to get in touch with the owner and arrange a date, time and location for the shoot. Ireland maybe a small country but it can be a major PITA to navigate around the place. Once a location has been sorted it's off to Google maps to plan the route and figure out how long it'll take to get there on time. The fun really starts here. I'll need to charge 24 AA batteries, four camera batteries and a laptop. It's then time to clean the camera bodies and lenses and then start the slow process of loading it all into hardcases and loading it into the van along with lightstands, diffusers, triggers, softboxes, rig, tripod, monopod and a ladder. Basically you bring EVERYTHING as it's better to have it and not need it than to need it and not have it.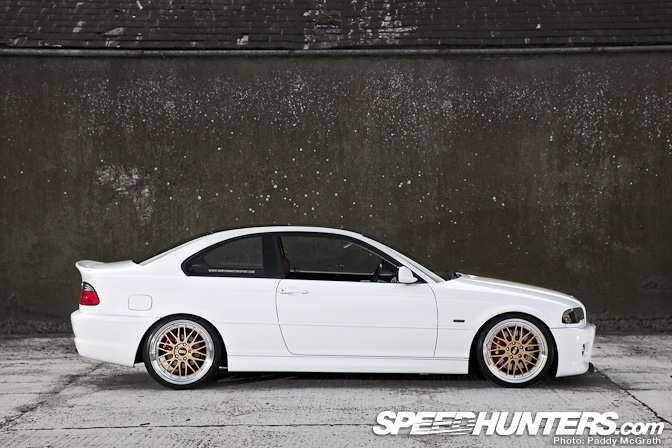 Shooting for a magazine is actually quite different than shooting for a website. When shooting a car for Speedhunters, I'm careful to leave room somewhere to fit in our watermark. When shooting for a print magazine you need to take into consideration where the text, headings and captions are going to go.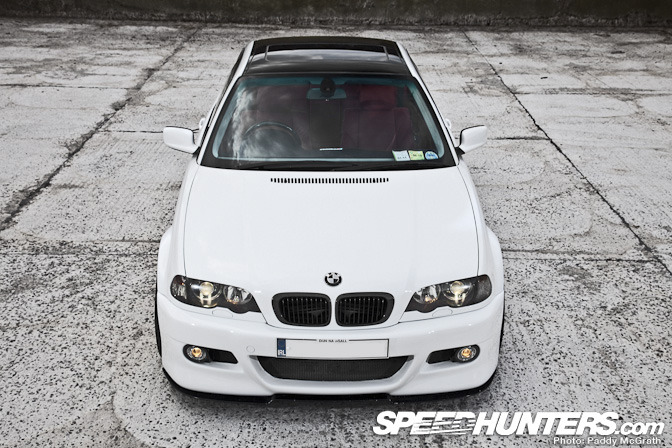 The images also need to be immaculately processed as they can often end up as a spread across two pages. When an image is printed that big any minor imperfections will stick out like a sore thumb.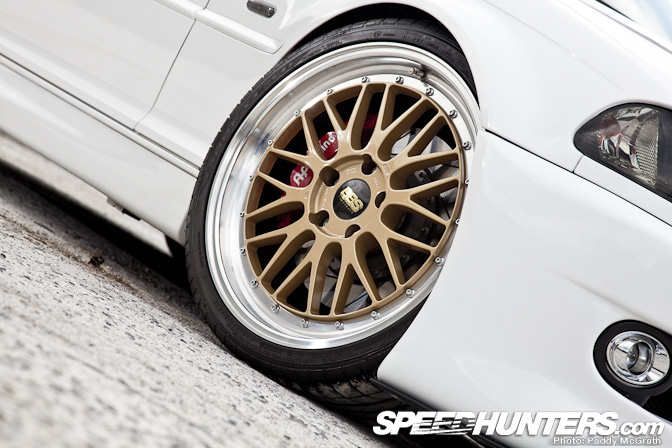 Sometimes when working with images for web, you can get away with slightly soft or out of focus images as they are presented so small. A standard image on Speedhunters is 672 pixels across. A standard image supplied to the magazines art department, in my case anyways, is 5616 pixels across.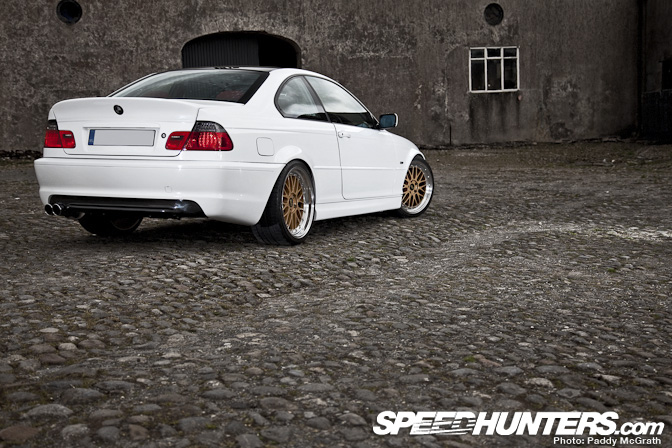 It's always important to try and mix up the location as much as possible. This courtyard was just around the corner from the one above but it provides an entirely different backdrop.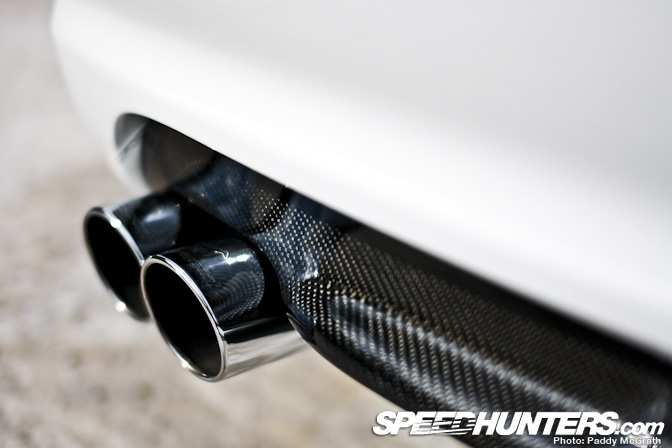 Capturing the details, whilst monotonous at times is an essential part of a feature shoot for any medium.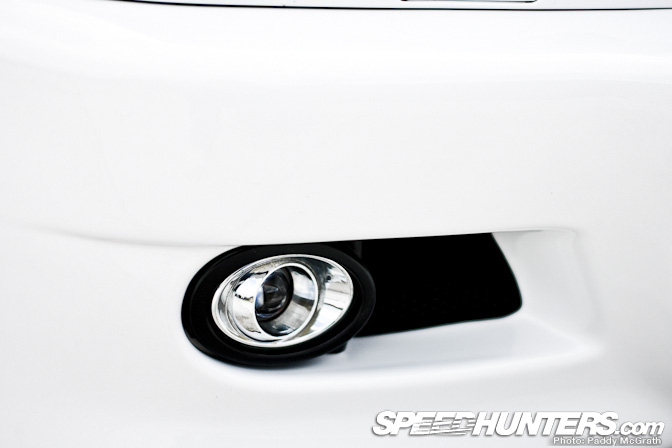 Although it can be monotonous, you can still get some nice details around the car.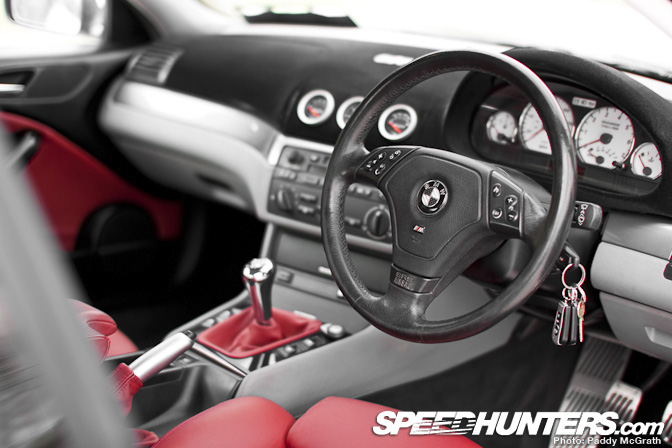 Lately I've begun to work with a mix of artificial and ambient light. You just shoot how you feel is the best way to approach the shoot. Just because you've used lights on one shot doesn't mean you've committed yourself to shooting with them for every shot.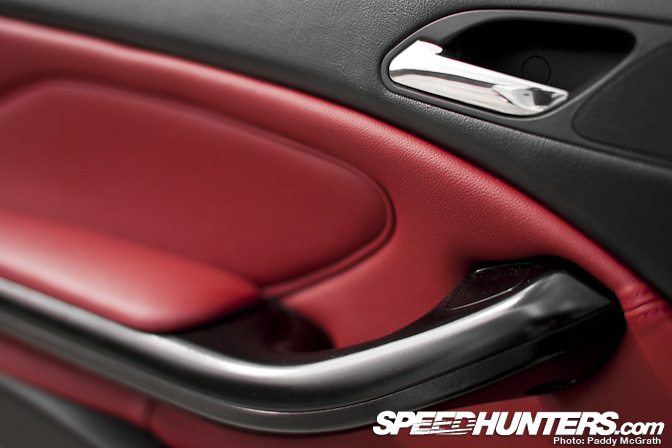 I've also started shooting features with primes and long lenses. I've never been a fan of super wide angle images as they often distort the car far too much. To avoid distortion, either barrel or pincushion, I shoot mostly at around 50mm. This is just a personal preference though and you may feel more comfortable shooting wider / tighter yourself.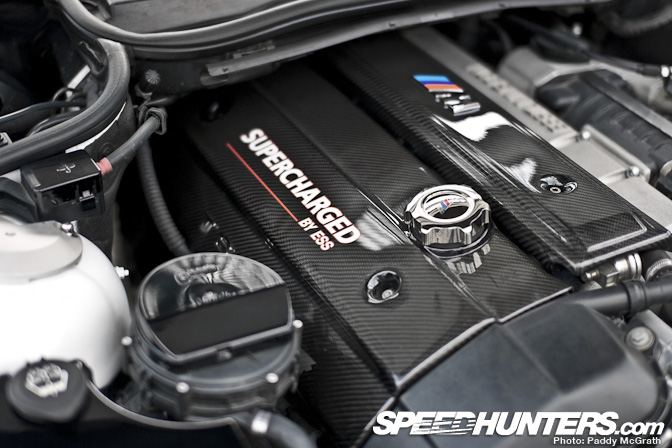 More often than not, a feature car will have a certain quirk that makes it stand out. In this case, the car is a supercharged E46 323. I'm sure most of you are thinking 'Why not just supercharge an M3?' but with extortionate rates of road tax here, this becomes a viable M3 alternative. Remember to make sure you get a shot to show this quirk, regardless of how simple the shot is.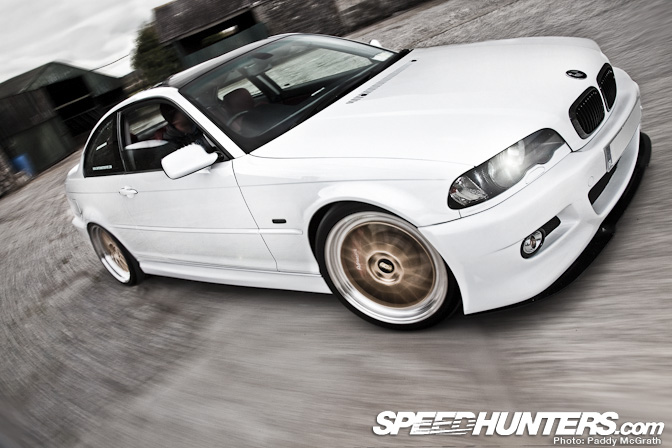 Finally we come to the rigshot. You'll find that some magazines love their rigshots, others prefer rolling or panning shots. We had to use the rig in this instance as there was no suitable location for any rolling / panning shots.
This was a really straightforward shoot with no drama which was a nice added bonus. Half the work is in the planning and location scouting, the shoots themselves can be fairly straight forward provided the car isn't some strange colour or you get run out of a location by Paul Blart.
The full feature and story is in this months Redline Magazine, issue #157.
Paddy