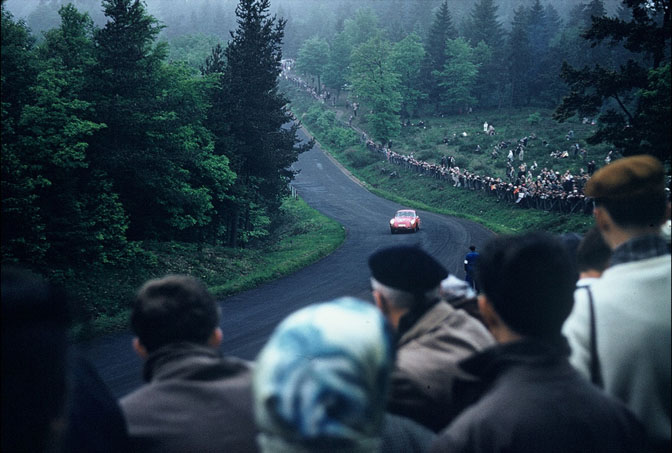 Just found these shots of what appears to be the Nürburgring in the 1950s… At least that's what the description said: Nürburgring Nordschleife 1950s Kodachrome.
I found them on the Club Roadster forum and they depict a circuit with no barriers, gravel traps or any other safety measure except for the spectator fence.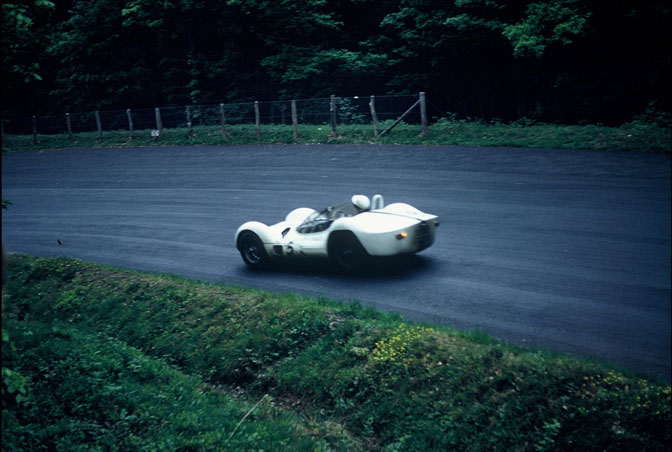 This looks scary and cool at the same time, the only thing between death and the road is a small fence that certainly would do very little, to slow an out-of-control race machine. Can anybody identify the car?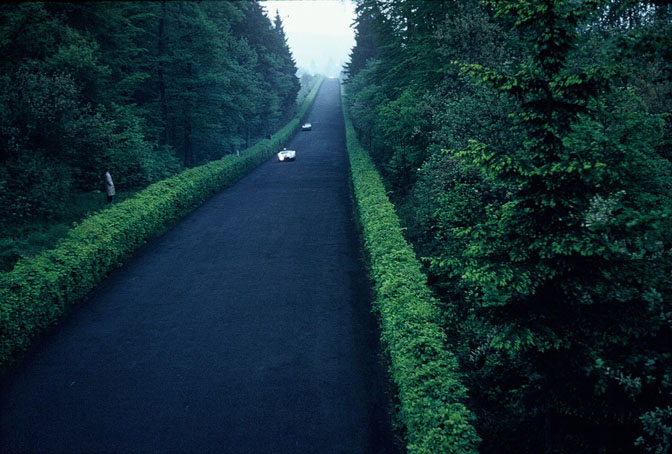 The photos sure look like the Nürburgring with its trees, steep inclines
and long straights! What kind of speeds you suppose these cars are doing? Also notice the guy standing behind the hedge in his overcoat.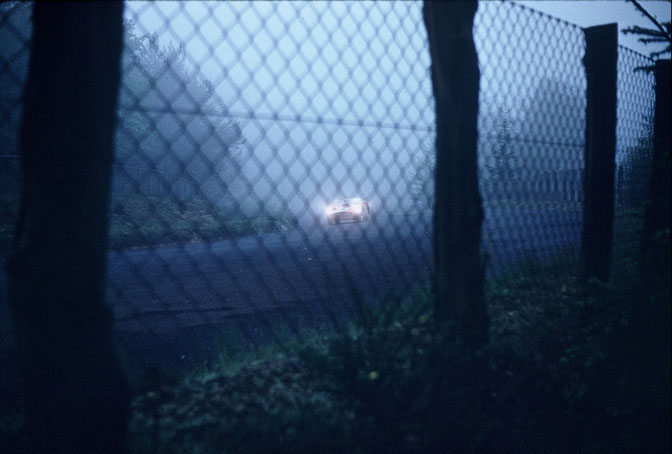 Does anybody has more info on these photo's or their original source? I would love to see more from the same series.
-Jeroen Willemsen