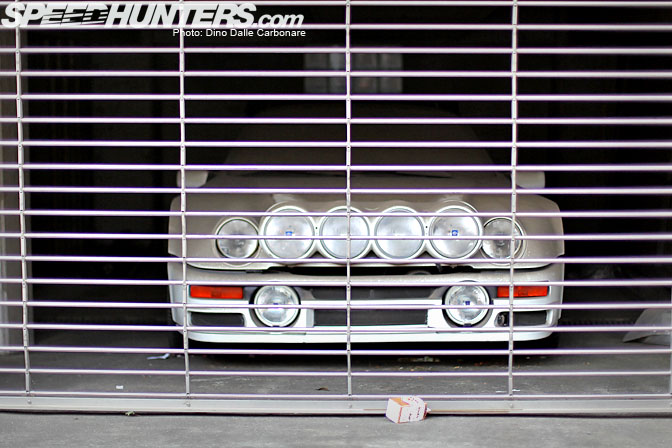 As I was walking through a quiet residential area of Tokyo the other evening I spotted something very familiar parked inside a dark garage of an apartment building. As I began to make my way closer the low-slung silhouette began to become clearer, but surely it couldn't be what I thought it was? Arriving in front of the shutter my suspicions were confirmed, I was indeed face to face with one of only 200 Ford RS200s ever made. These cars were produced from 1984 to 1986 to meet FIA Group B rally car homologation requirements.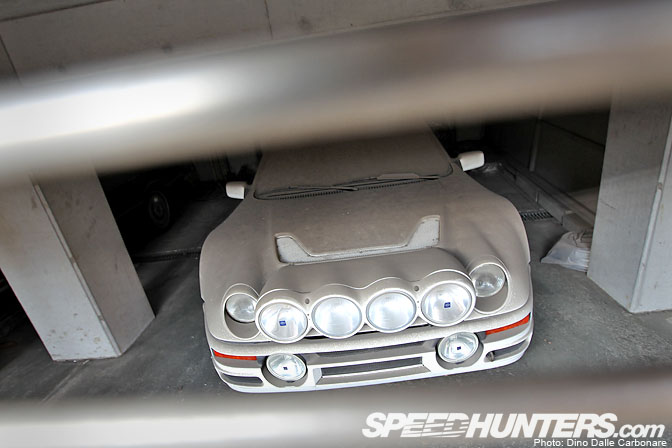 It looks like the RS200 has been parked in this place for a vary long time, accumulating a thick layer of dust.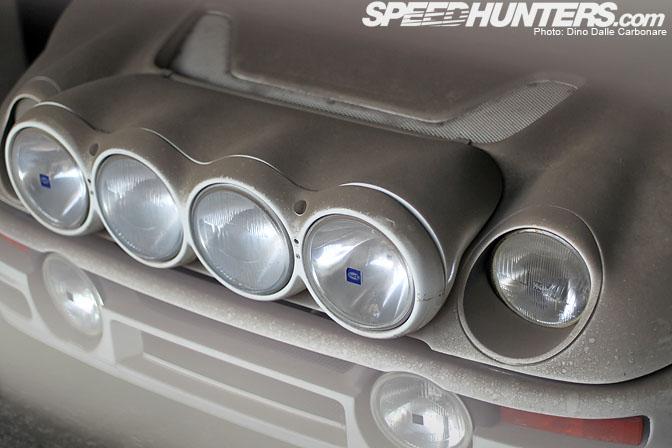 It was fitted with the rally-style Hella auxiliary lights as used in night stages, while the stock fog lights integrated into the lower section of the bumper seemed to be missing the Hella-logoed covers.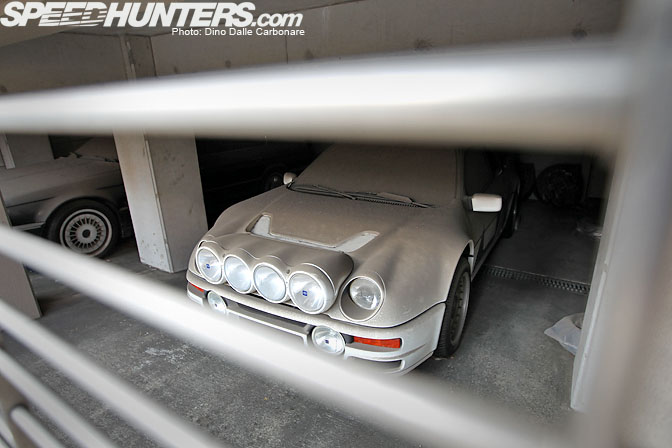 It could of course be a replica, but it was hard to tell looking at it from the front. Although this being Japan, it's probably the real thing! I'd really like to find out the story behind this car, as it sure makes me curious. Would be cool to wash it and take it for a nice test drive on the Izu Skyline!
-Dino Dalle Carbonare